Jill at Reading the Book Travel
I'm Jill, and I'm a British blogger who has been travelling for more than 15 years, visiting 65 countries on 6 continents. I love to travel both solo and with groups, and to discover the cultures and peoples of the countries I visit. And I love to share a good story or two along the way!
Work with me:     jill@readingthebooktravel.com
Latest posts from Reading the Book Travel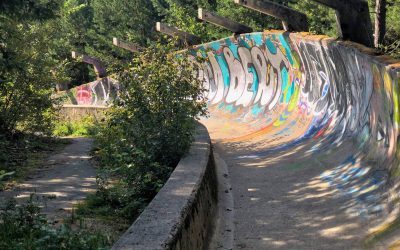 Sarajevo, capital of Bosnia and Herzegovina in the heart of Europe's Balkan region, has a chequered history and a wealth of highlights to discover. But one of the most unusual places to see in Sarajevo is hidden high up in the mountains behind the city. Left over from...
read more
Where in the world do YOU want to go?
About Reading

the

Book Travel
Reading the Book Travel inspires travellers of all ages to head just that little bit off the beaten track.
Via a mixture of solo travel and small-group adventures, discover unusual and less-visited destinations from every corner of the globe. Reading the Book Travel is not about scaling mountains or taking risks, it's about exploring those everyday places that will open your eyes to the wider world.
The world is a book – and those who do not travel read only a page.
"Lovely blog and you have really traveled all over the world. The photos are wonderful and loved reading about your various adventures."
Raghav Modi
"Amazing stories from interesting countries – a different kind of blog and totally worth reading!"
Anna Kovacevic
"Excellent stories and photos! I love digging into your guides and getting inspiration on places to add to my bucket list!"
Jim Jones