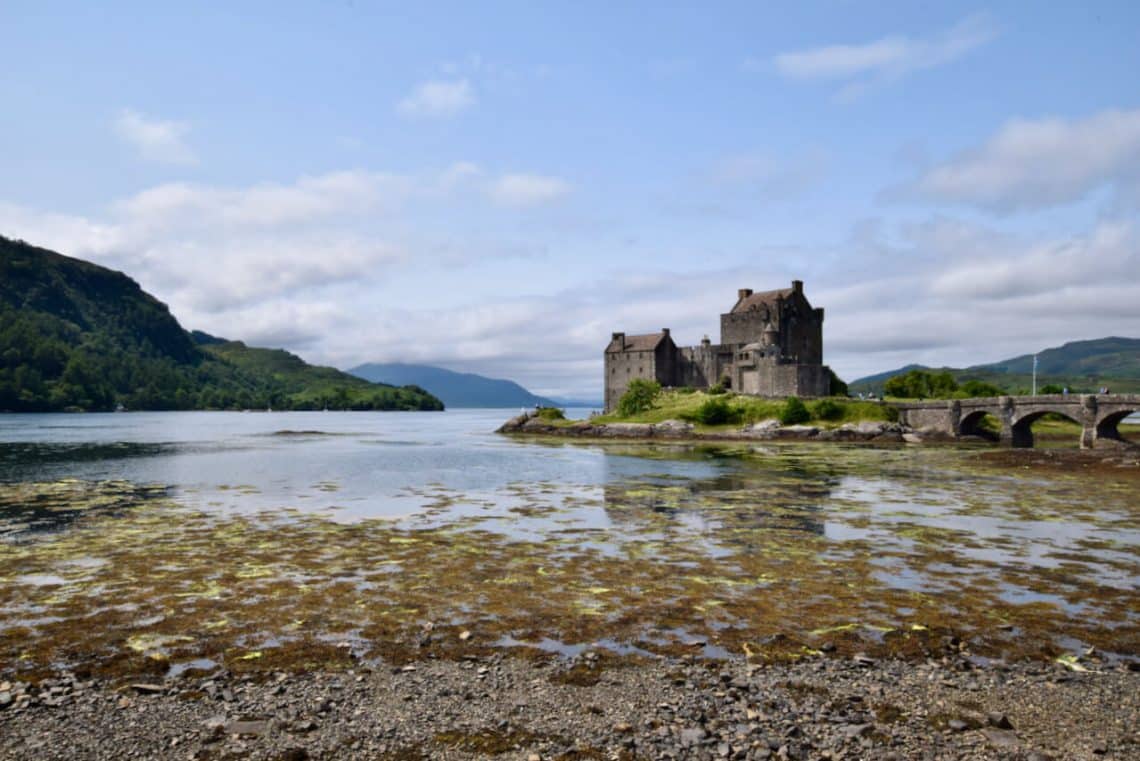 Everything you need to know if you're planning a trip to Scotland
Scotland. A land of mists and castles, lochs and glens, culture, history and hospitality.
This nation in the far north of the United Kingdom is a destination all of its own. Completely different in many ways from the rest of the UK, a visit to Scotland will bring you spectacular scenery and oodles of history. Whether you like to explore the outdoors, get out on the water, or stroll the cities, Scotland has it all.
If you're planning a trip to Scotland, there are plenty of questions you might be asking yourself. If so, you've come to the right place! Got a question I haven't covered? Ask me in the comments so I can add it to the list.
General information
Is Scotland a country?
There are several different answers to this question, and hundreds of years of history and politics behind them!
Officially, Scotland is one part of the United Kingdom alongside its counterparts, England, Wales and Northern Ireland. So when you travel to Scotland, the country you will enter will be the United Kingdom.
Culturally, however, Scotland has a strong identity and history all its own. The United Kingdom has only existed since 1707, but Scotland had been an independent nation since around 843 AD, with its own royal family and strong, unique culture. Many in Scotland today would like to see the country regain its independence from the United Kingdom.
Politically, Scotland has its own parliament, based in Edinburgh, and most decisions are made independently from the UK parliament in London. Legally, Scotland has an entirely separate legal system to the rest of the UK.
What's the weather like in Scotland?
Scotland sits in the Gulf Stream, a band of warm air that sweeps across the country from west to east. That means that it never gets really cold in Scotland, but neither does it get really hot.
Summer temperatures are typically around 15-17°C (59-63°F), although temperatures in the 20s are not uncommon. In the winter, the thermometer usually stays below 5-7°C during the day. On the mountains, snow is common and temperatures can be cooler than this.
In short, bring layers and expect rain whatever time of year you visit!
What language do they speak in Scotland?
The main language spoken is English, with a distinctive (and attractive) Scottish accent. It might take your ear a little while to get used to, especially in regions where the accent is stronger (looking at you, Glasgow!).
However, Scotland also has two languages of its own. The Scots language developed from Old and Middle English, and is therefore sometimes considered a dialect of English due to its similarities, although others consider it a separate language. About 40% of the population of Scotland speaks or understands Scots, and you may well hear some Scots expressions during your trip.
The Gaelic (or Scots Gaelic) language is a Celtic language which is entirely unrelated to English or Scots, and is closer to the Irish language than anything else spoken in the British Isles. In recent years a lot of work has been done to promote and preserve the Gaelic language; in many parts of Scotland you will see it used on signposts, in museums and other prominent locations to raise its profile. Today, some 57,000 people in Scotland (1% of the population) consider themselves fluent in Gaelic, although all of them speak fluent English as well.
How long do I need for my trip to Scotland?
It depends how much you want to see. A city break in Edinburgh or Glasgow needs a couple of days, although of course you can always find new things to do if you stay longer!
If you want to experience both the cities and the Highlands, you need at least a week, preferably two. If you want to head out to the islands, add another week onto that. Don't underestimate the distances involved; what looks close on the map can take a long time on winding Scottish roads, particularly when your route takes you around lochs or mountains.
Ultimately, though, whatever time you can spare will never be enough, so make the most of what you can do!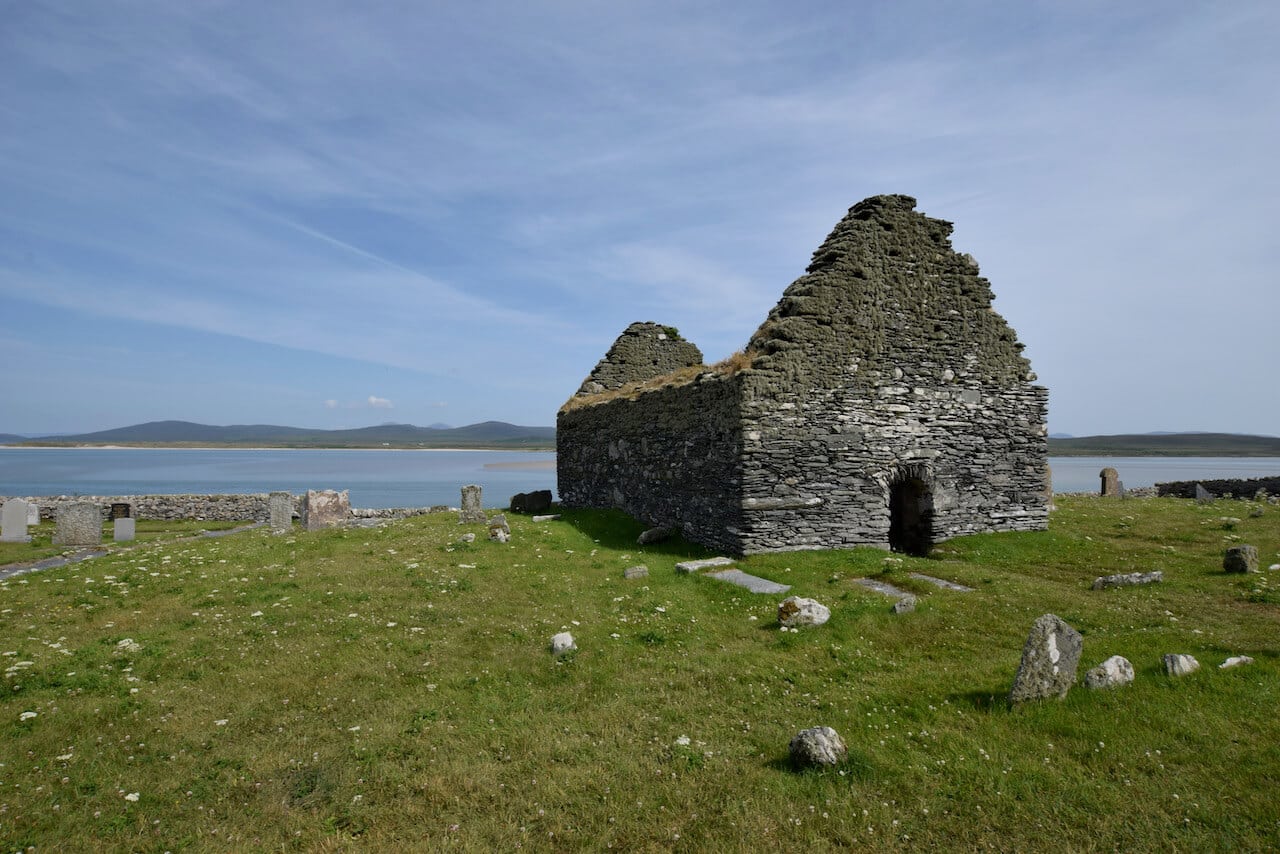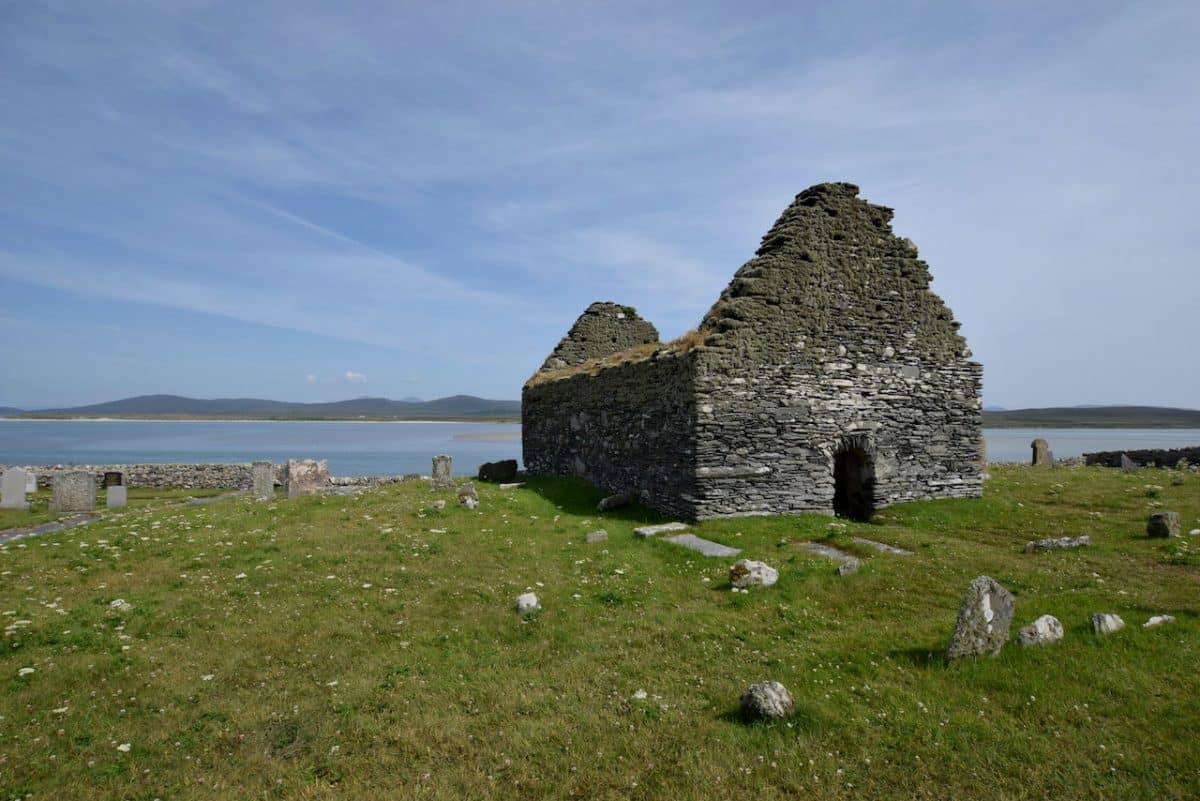 Getting there and around
How do I get to Scotland?
Because of its location, most overseas visitors arrive by air. The two biggest airports are Edinburgh (EDI) and Glasgow (GLA) – note that Glasgow Prestwick airport (PIK) is on the coast and is nowhere near the city!
There are also small regional airports across Scotland.
If you are starting your journey in England, there is a great motorway network and high(ish) speed rail links. Again, trains will normally at least pass through Edinburgh or Glasgow.
To get around outside the cities, you will almost certainly need a car.
What side of the road do they drive on in Scotland?
On the left.
Does Brexit affect Scotland?
Yes, since Scotland is part of the United Kingdom it left the European Union in January 2020.
Do I need a visa to visit Scotland?
The laws of the United Kingdom apply. Citizens of the EU, US, Canada and Australia do not need a visa to visit Scotland as a tourist, although since Brexit you now need a visa to work here, or to live here for long periods.
Click here for more information: https://www.gov.uk/check-uk-visa
Note that the UK is not in the Schengen agreement, so Schengen visas are not valid. You will need a separate United Kingdom visa for your visit to Scotland. A visa for Ireland will also be accepted for entry to the UK.
Money
What's the currency in Scotland?
Scotland uses the United Kingdom pound (GBP). Other currencies, including the Euro, will need to be exchanged before you can spend them.
What credit cards are accepted in Scotland?
Visa and Mastercard are accepted everywhere, and since Covid, all but the smallest retailers accept card payment for most transactions. American Express, Diners Club etc are not commonly accepted.
ATMs
ATMs are found all over Scotland, although they may be harder to find in remote areas.
Scottish banknotes
The banknotes in Scotland are different from those issued by the Bank of England, although the currency is the same. English banknotes are accepted in Scotland with no problem; if you try to use a Scottish banknote in England, however, you may find retailers are reluctant to accept them. This is purely down to unfamiliarity south of the border – Scottish banknotes can legally be used, and you can kick up a fuss if this happens – but it may save you some stress to get rid of your banknotes before you leave Scotland.
Coins are the same wherever you are in the UK.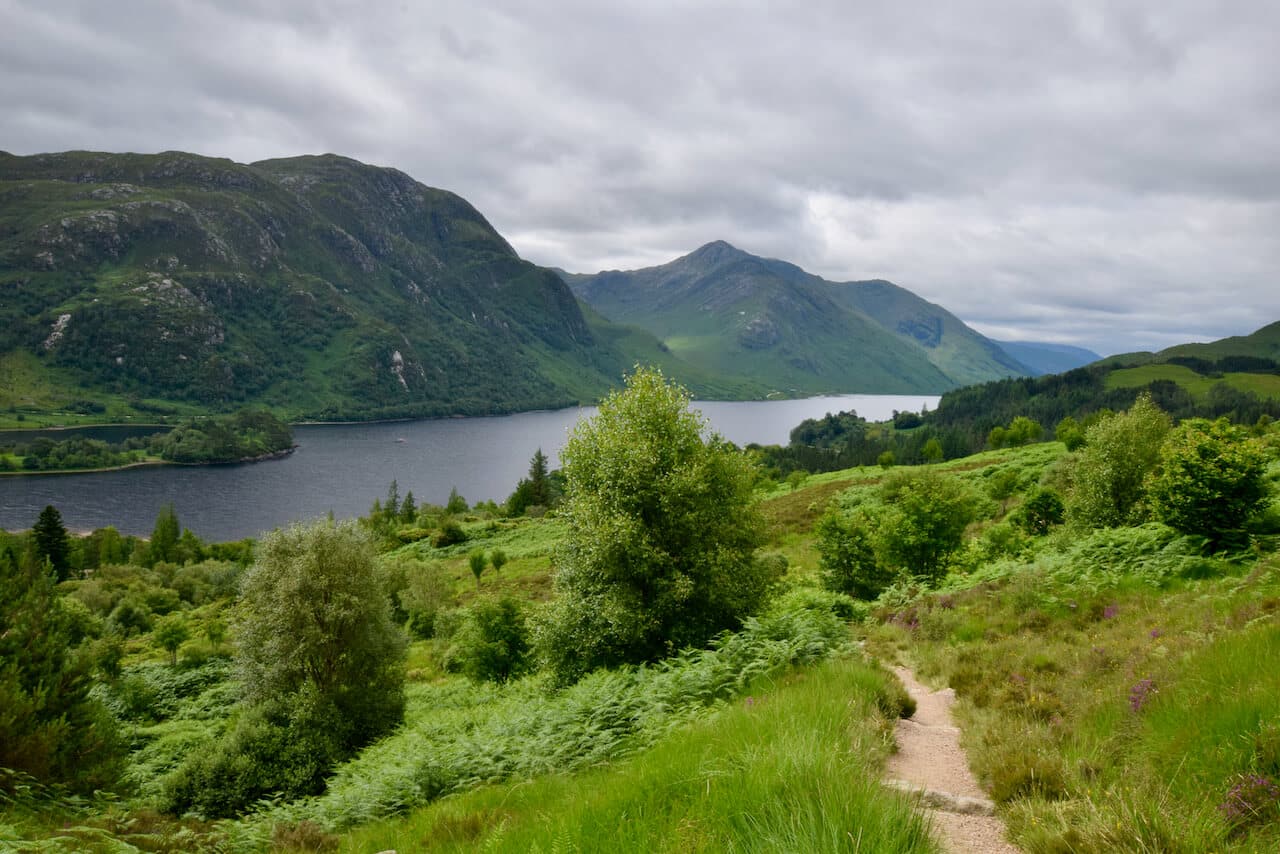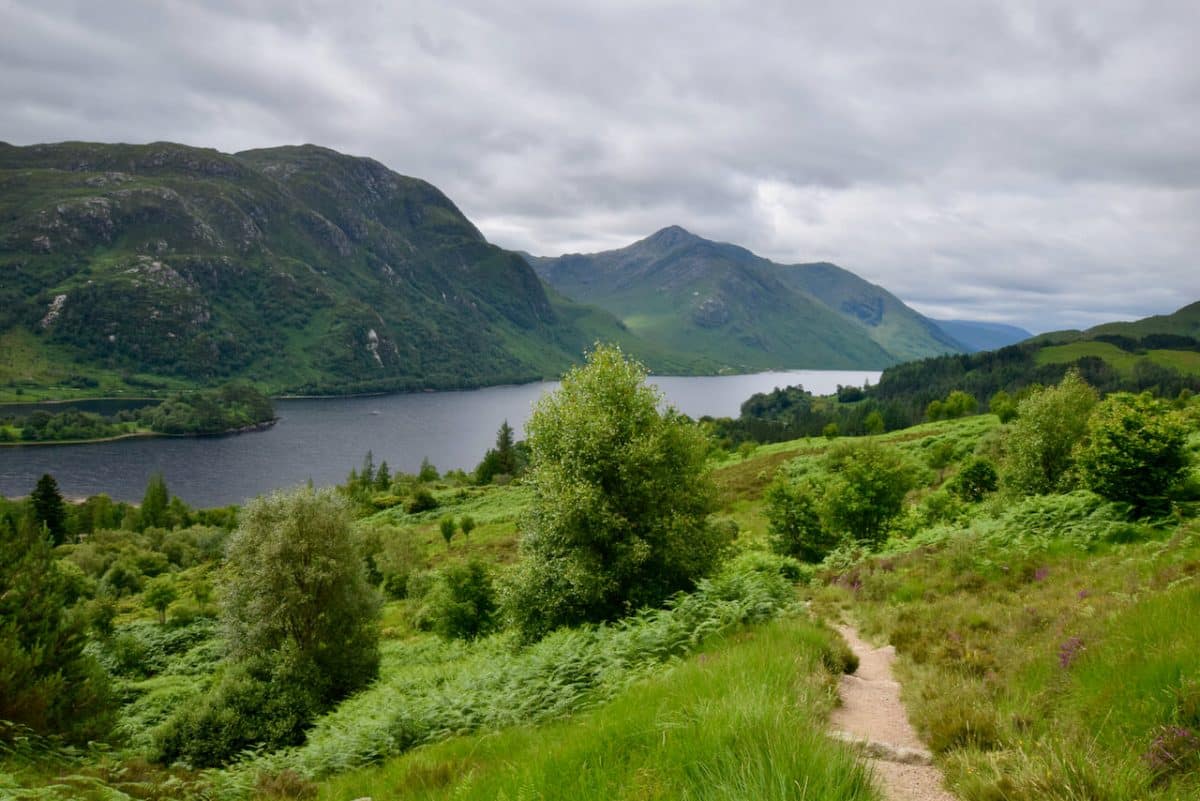 Health and insurance
Do I need travel insurance for a trip to Scotland?
Definitely. As well as covering you for cancellation and delay, you should take out travel insurance to cover potential medical costs – the UK's free healthcare is only valid for residents, not visitors. Coverage for loss or theft of valuables is also sensible.
Note also that, should you get into an accident on a Scottish mountainside, search and rescue operations will NOT come cheap.
How do I get medical care in Scotland?
In an emergency, go directly to a hospital Accident and Emergency (A&E) department. To call an ambulance, dial 999 or 112 (both numbers lead to the same service).
For minor issues, head to a pharmacy and ask the duty pharmacist for advice.
What are the biggest health and safety risks in Scotland?
Theft and personal safety
Scotland is, for the most part, a very safe place to visit. In more remote areas, it is common for residents to leave their cars and homes unlocked, and theft is unlikely.
In the cities, this is a different matter, and you should exercise the same caution you would anywhere else in the world. Avoid taking unnecessary risks, especially at night and in lower-income or poorly-lit areas.
Insect bites
Insects are a problem in the highlands and islands, especially in the late summer months (July/August/September). Clouds of midges can be an irritant, and horseflies can inflict itchy, mosquito-like bites which can become infected. If they are about, keep your skin covered and use insect repellent or midge nets.
Outdoor activities
The most serious risk for visitors can often be the great outdoors. Take care in remote areas, including lochs (lakes) and rivers, and in particular if you intend to climb any of Scotland's hills and mountains. Terrain is rough, and conditions can change quickly, so let people know where you're going and have a means of contacting the mountain rescue service if you will be in a lonely spot – cellphones may not have signal!
What clothing will I need?
That depends on what you are planning to do during your stay.
Cities
If you are staying in the city, casual wear and comfortable shoes are the name of the game. Many streets are cobbled, especially in Edinburgh and Stirling, so trainers/sneakers work best. Most restaurants are relatively casual, although a smarter dress code is more appropriate in fancier establishments.
Expect it to rain during your stay – this is Scotland, after all! Bring a decent raincoat and make sure your shoes can stand up to a few puddles.
Elsewhere
Once you get out of the cities, comfortable and practical clothes are the name of the game. If you are heading into the great outdoors, waterproof walking shoes/boots are the best idea, to keep you cosy and supported on rugged ground. Again, waterproofs are essential, as are plenty of layers to cope with the unpredictable Scottish climate. However, winter/snow gear is only necessary if you will be actively seeking out the cold; in general, Scotland's climate is relatively mild, although do check the forecast if visiting during the winter months.
Serious walkers and climbers should bring appropriate gear and allow for rapidly changing conditions.
Communications and devices
Can I use my cellphone in Scotland?
Yes, but depending on your provider, roaming fees can be expensive. If you have an EU phone contract, note that there are plans to scrap free roaming in the UK in the near future as a result of Brexit.
The best option is to get a pay-as-you-go SIM card on arrival; it can be used anywhere in the UK. You can get one from the airport (try WHSmith), but this may not be the best deal; otherwise a range of SIMs are available in supermarkets, usually next to the till. Popular networks include EE, 3 Mobile and Vodafone.
Note that in more remote areas, signal may not be great, and you may not have mobile data (3G/4G). This is not an issue in the cities.
Is there good wifi in Scotland?
The quality of the wifi tends to follow the quality of the mobile signal. Most accommodation providers offer free wifi, but don't expect lightning speeds if you are in more remote areas. You will be able to use social media and free messaging services, but you probably won't be able to upload large photos or download movies.
Again, in cities the speeds will be better, but superfast broadband, common in private homes, isn't usually the norm in hotels and guest houses.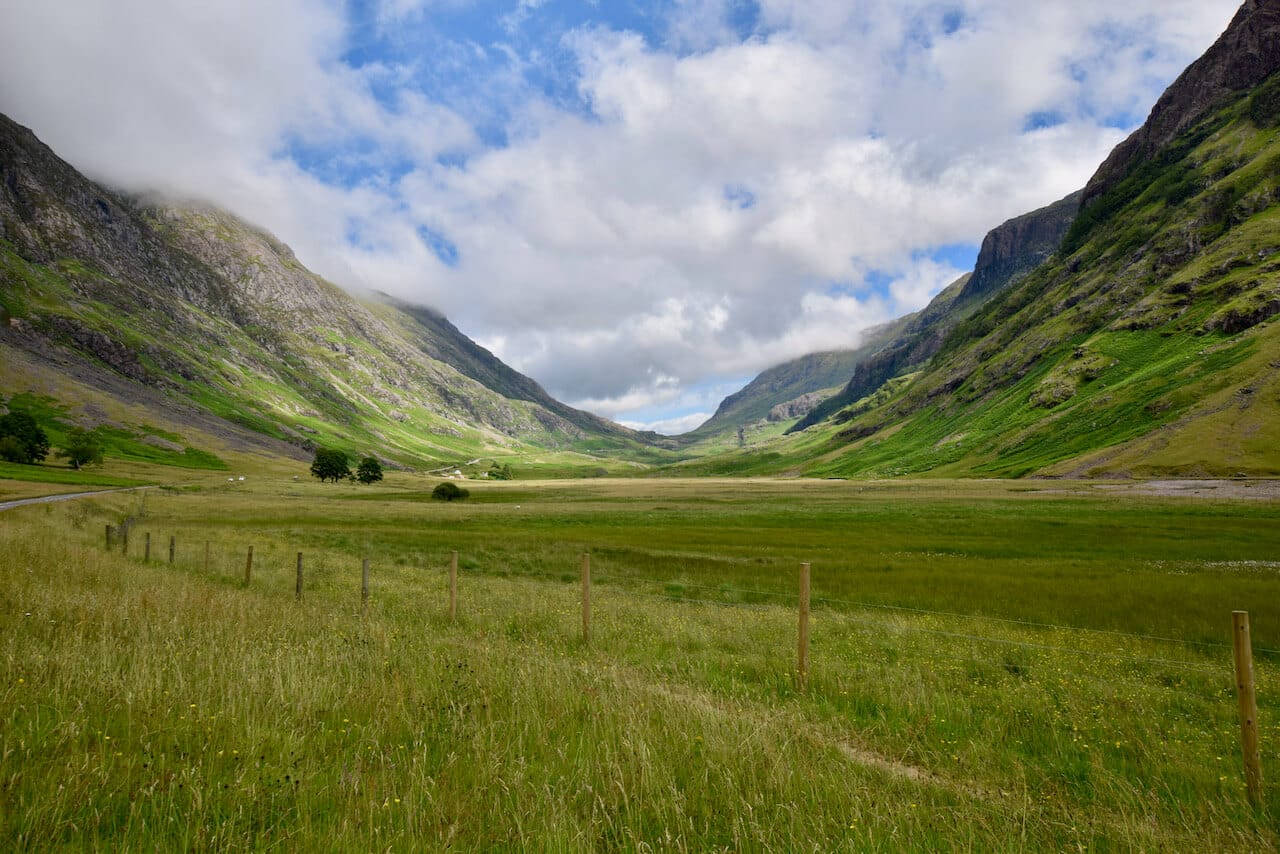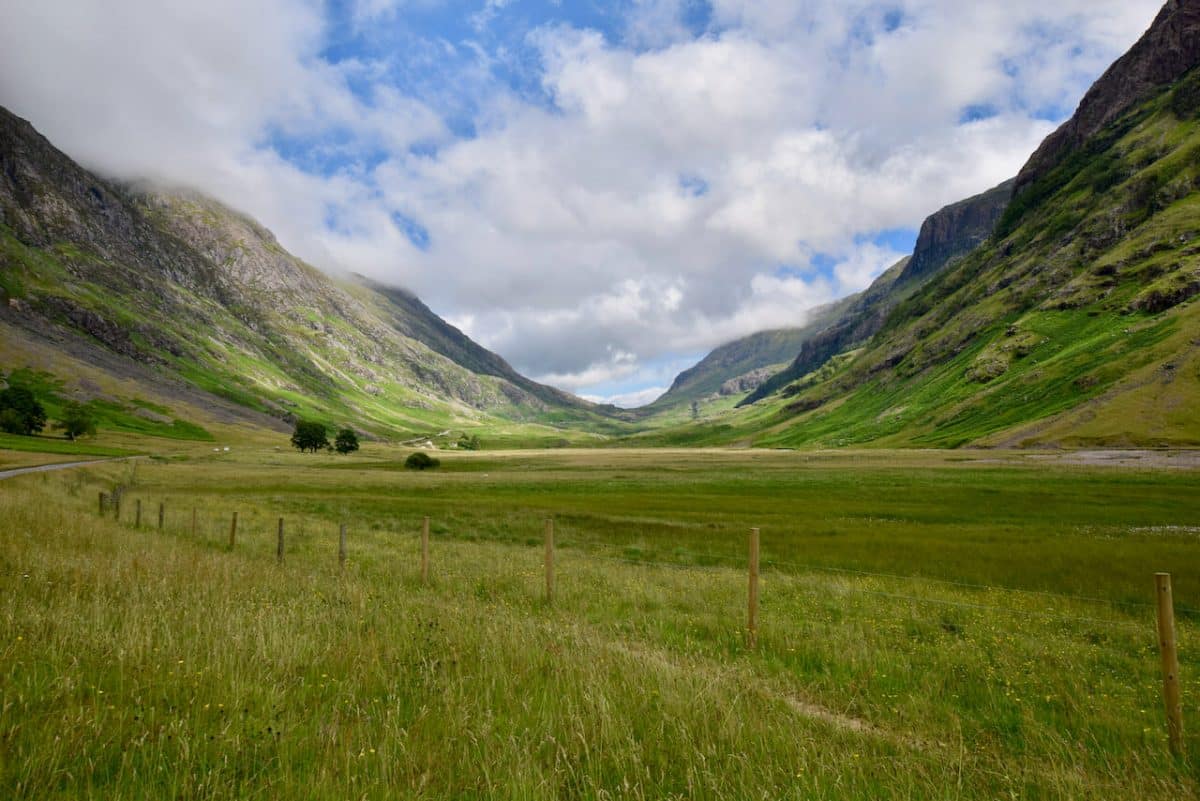 What's the electricity supply?
230V AC power. European 220V devices will work with no problem, but North/South American 110V devices require a power converter to avoid burnout.
What power adapter do I need?
Scotland uses the 3-pin type G plug, the same as the rest of the UK.
Food and accommodation
Where should I stay in Scotland?
Scotland has every conceivable type of accommodation available, from luxury hotels in the big cities to wild camping in the mountains.
Consider a multi-centre holiday to really make the most of your visit – distances and driving times can be long among the rugged terrain. For a real local experience, check into a bed and breakfast or rent a self-catering cottage. There is something for every travel style and budget!
What Scottish food and drink should I try while I'm there?
Scotland is famous for its food and drink.
Feeling adventurous? Don't miss haggis (yes, they really do eat it), a savoury sausage made of minced meat, oatmeal and herbs and spices. If that's not your thing, try neeps and tatties, a mash of turnip and potatoes that is often served alongside haggis as a traditional meal.
Scottish salmon is among the finest in the world, while those with a sweet tooth might opt for cranachan, a dessert made from cream, raspberries, oatmeal and whisky, or traditional Scottish tablet, a type of hard fudge.
Finally, to wash it all down, you can't miss one of the hundreds of whiskies for which Scotland is rightly famous. Don't drink alcohol? Then give Irn Bru a try – this orange-coloured soda is like nothing else you'll ever taste (think citrus and ginger with plenty of food colouring!), and is available pretty much everywhere in Scotland.
What are the top things to see in Scotland?
This list isn't exhaustive, nor is it in any detail. These are merely suggestions to use to start your own research!
Cities
Edinburgh is a must.
Stirling and Perth for the history.
Glasgow and Dundee for heritage, architecture and a glimpse into Scotland's future.
Inverness for the gateway to the Highlands.
Lowlands
Robert Burns birthplace, Ayrshire
Carlaverock Castle, Dumfries & Galloway
Gretna Green on the English border
Highlands and the Far North
Loch Ness
Glencoe
Ben Nevis
Aviemore and the Cairngorms
The North Coast 500 – a spectacular driving route around the far north of Scotland
John O'Groats
Islands
Skye
Islay & Jura
Mull
The Outer Hebrides – Uist & Harris
Orkney
Shetland
Historic sites
Battle of Bannockburn battlefield
Culloden battlefield
Glencoe
Skara Brae, Orkney
The many standing stones and ancient crosses of the Hebrides
Castles
Edinburgh Castle
Stirling Castle
Scone Palace
Urquhart Castle
Eilean Donan Castle
Carlaverock Castle
Lakes and mountains
Loch Ness
Loch Lomond
Ben Nevis
Any of the 282 Munros!
---
Map of Scotland
Travelling to beautiful and historic Scotland? Check out my other posts!
---