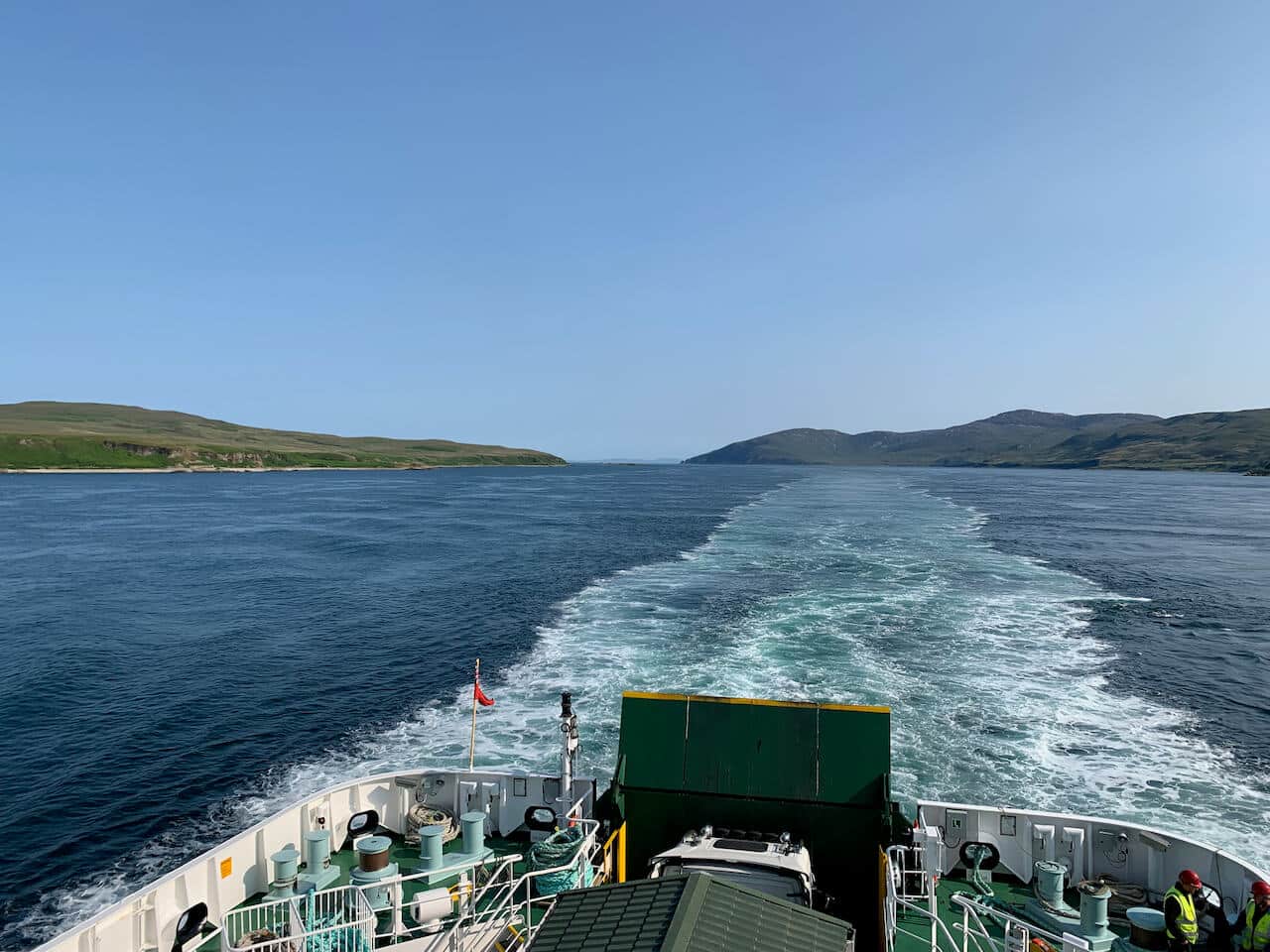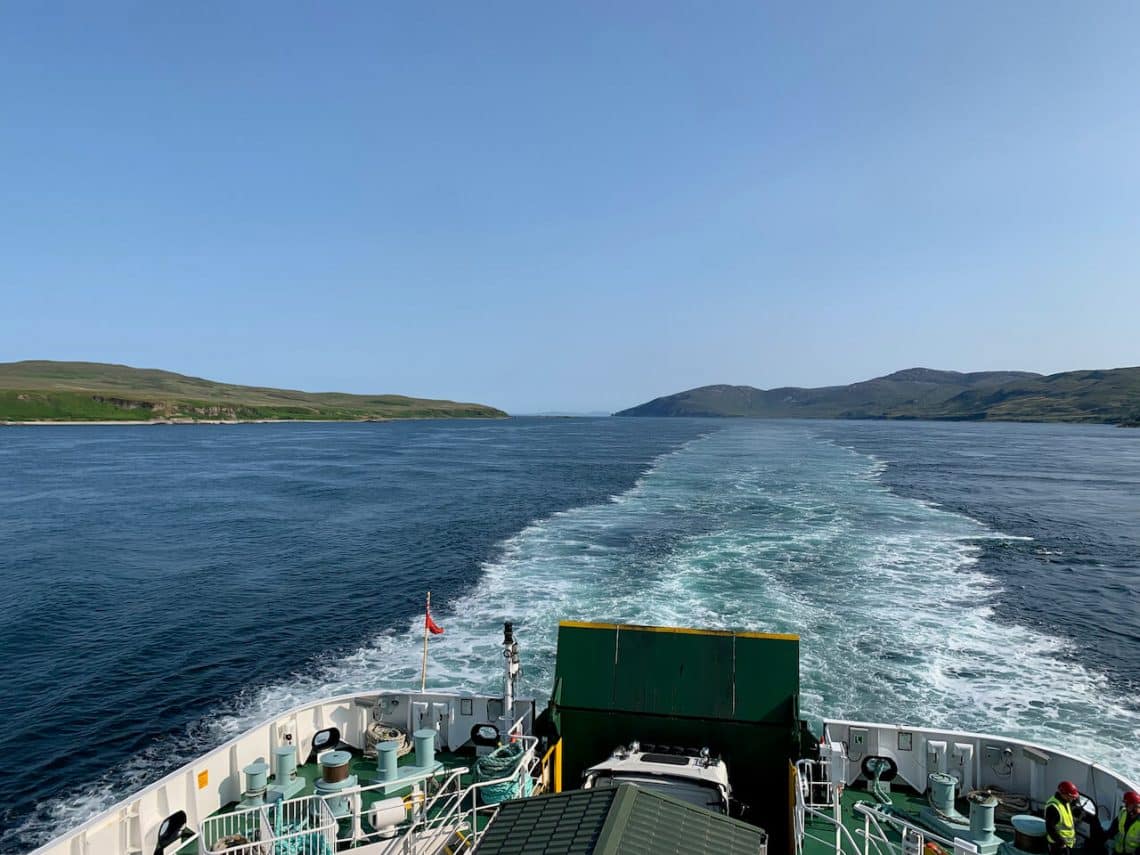 Getting around the Hebrides: How to use the ferries in Scotland
The Hebrides are one of the jewels in Scotland's crown. This series of some 200 islands, of which only around 40 are inhabited, is located off the western coast of Scotland, where the wild Atlantic hits the shores of northern Europe. Any one of the islands promises a rugged and dramatic place to visit, and holidays in the Scottish islands have been popular with foreigners and locals alike since the 19th century.
Using the ferries in Scotland is relatively straightforward, but information can be confusing if it's your first time. Read on to find out exactly what it is like to use the car ferry in Scotland!
What are the Hebrides like?
Each island has its own identity; even the islands' names, a mixture of Gaelic, Norse and Pre-Celtic in origin, show the varied history of this region. The Scottish Hebrides have been inhabited since at least 8000 BCE, and structures from as long ago as 3000 BCE can still be found on some islands. In more recent years, a tourism industry has developed around the many natural attractions of the area, including rugged landscapes and plentiful bird life.
How do you get to the Hebrides?
The main transport network in and around the Hebrides is the Caledonian MacBrayne ferry company, known locally as CalMac. All the larger islands and many of the smaller islands have ferry terminals, and are served by boats from the mainland or neighbouring islands.
If you are unused to taking ferries, getting around the Scottish islands can seem a complicated process, but once you have a little familiarity you will soon find your feet.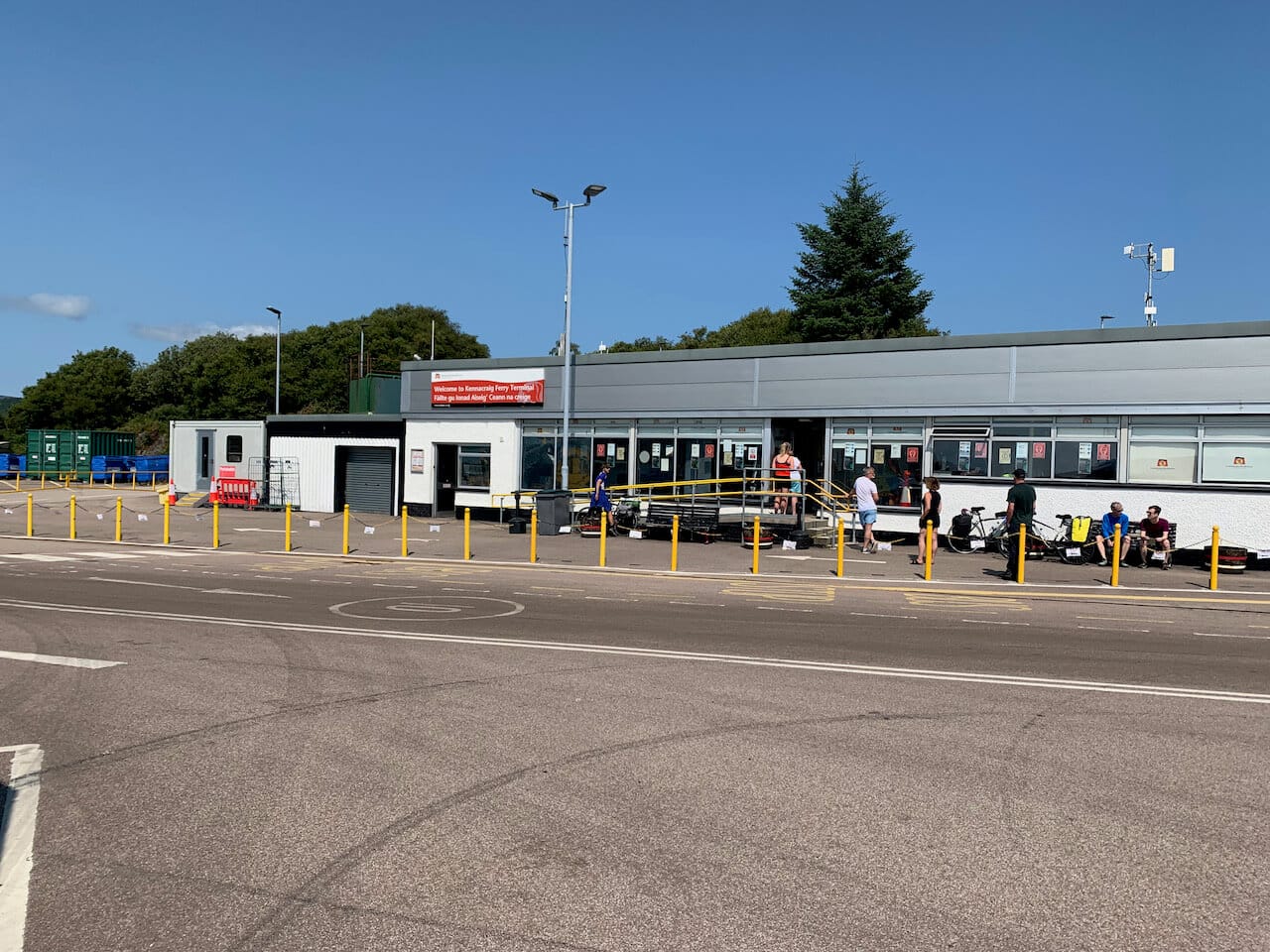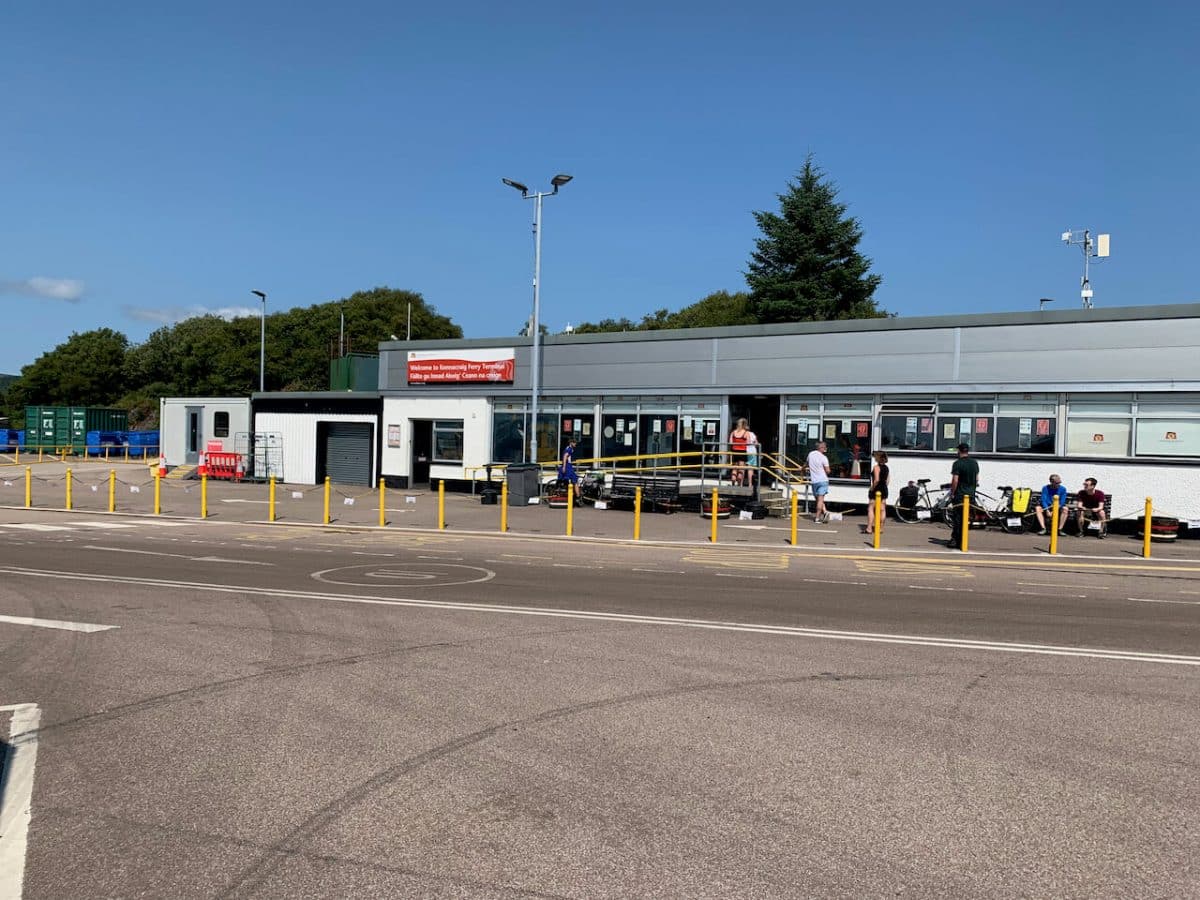 How to book ferries to the Hebrides
Booking ferries in Scotland is via the CalMac website https://www.calmac.co.uk/, which gives details of all the ferry ports in Scotland's western region, as well as routes, destinations and services onboard.
To book, click the Buy tickets link and specify the number of passengers and vehicles you wish to book for. If you will be travelling in a hire car don't worry, you can still book and provide vehicle details later.
Note that you must print off your ticket; if you only have a copy on your phone this may not be accepted.
How far in advance to book
How far ahead you need to book your ferry to Scotland's islands will depend on the time of year. In busier periods, you may be disappointed if you don't book in advance; if you know your schedule, therefore, I recommend booking as soon as possible and certainly at least 1 month before travel. Tickets are not refundable, but they are also not too expensive should your plans change.
If you can be a little more flexible, however, it is still possible to book last minute, especially if you will be travelling as a foot passenger. However, it is always better to book before travelling to the ferry terminal.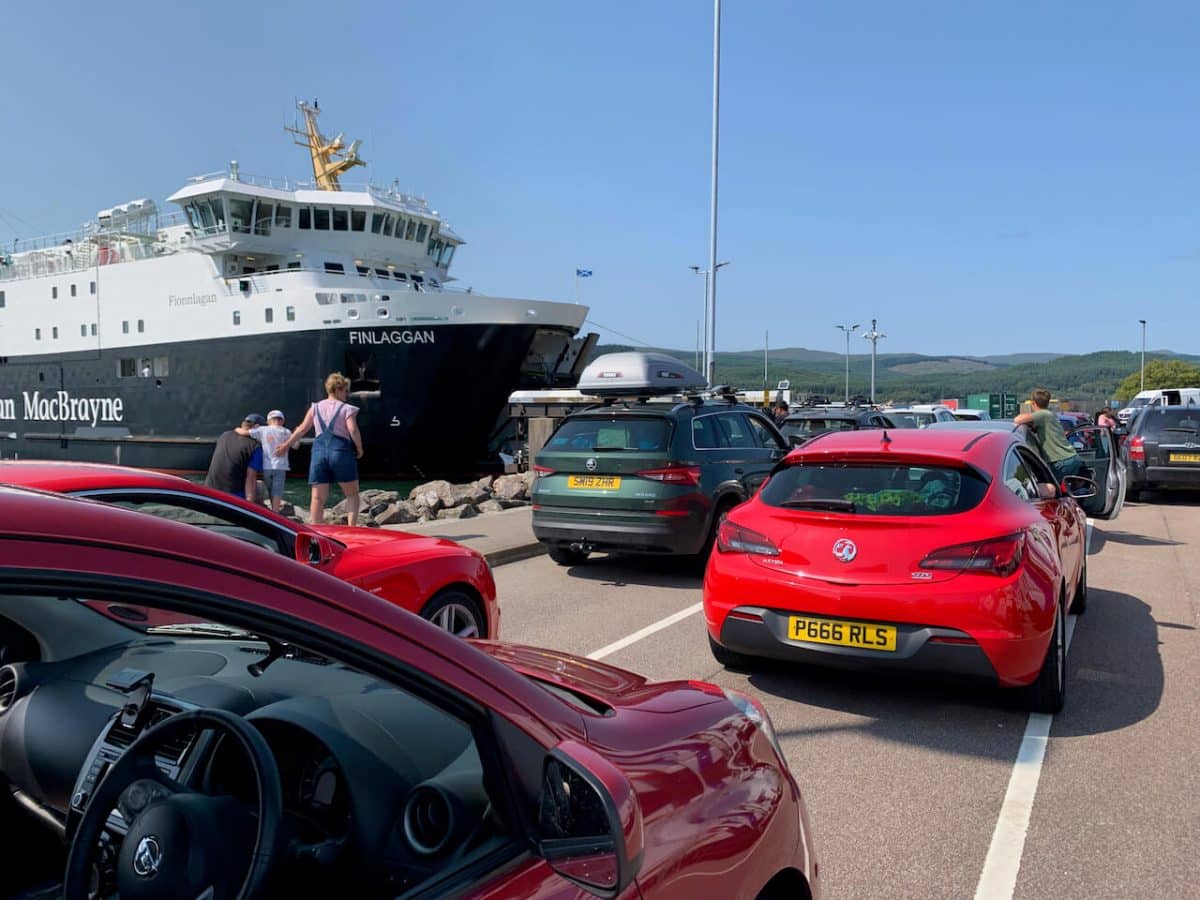 Travelling by Calmac ferry
All the ferry terminals in Scotland will vary slightly, but the process is generally similar whatever route you choose.
Arriving at the port
I recommend aiming to arrive at your departure point about 1 hour before your ferry is due to leave; if you arrive less than 30 minutes before departure you may not be able to board. Remember that the departure time is just that, and all the cars and passengers must be on board by then.
When you arrive, you will drive past a ticket booth where your ticket will be examined. You will then be directed into one of the number lanes of vehicles where you will wait until you are instructed to board.
You can leave your vehicle while you wait, but keep an eye out; if your ferry has arrived and unloaded, you should be back in your car ready to go.
Loading onto the ferry
Vehicles will be instructed to load in a certain order by the ferry operator; just follow the instructions and park where you are told. Some vehicles may be loaded onto an angled ramp which will be raised into place to allow further vehicles to park underneath; if so, you will be instructed to remain in your vehicle until this process is complete.
Once you are permitted to do so, leave your vehicle and head through the door and up the stairs to the passenger area of the ferry. Note that you cannot return to the car while the ferry is at sea, so take anything you might need with you.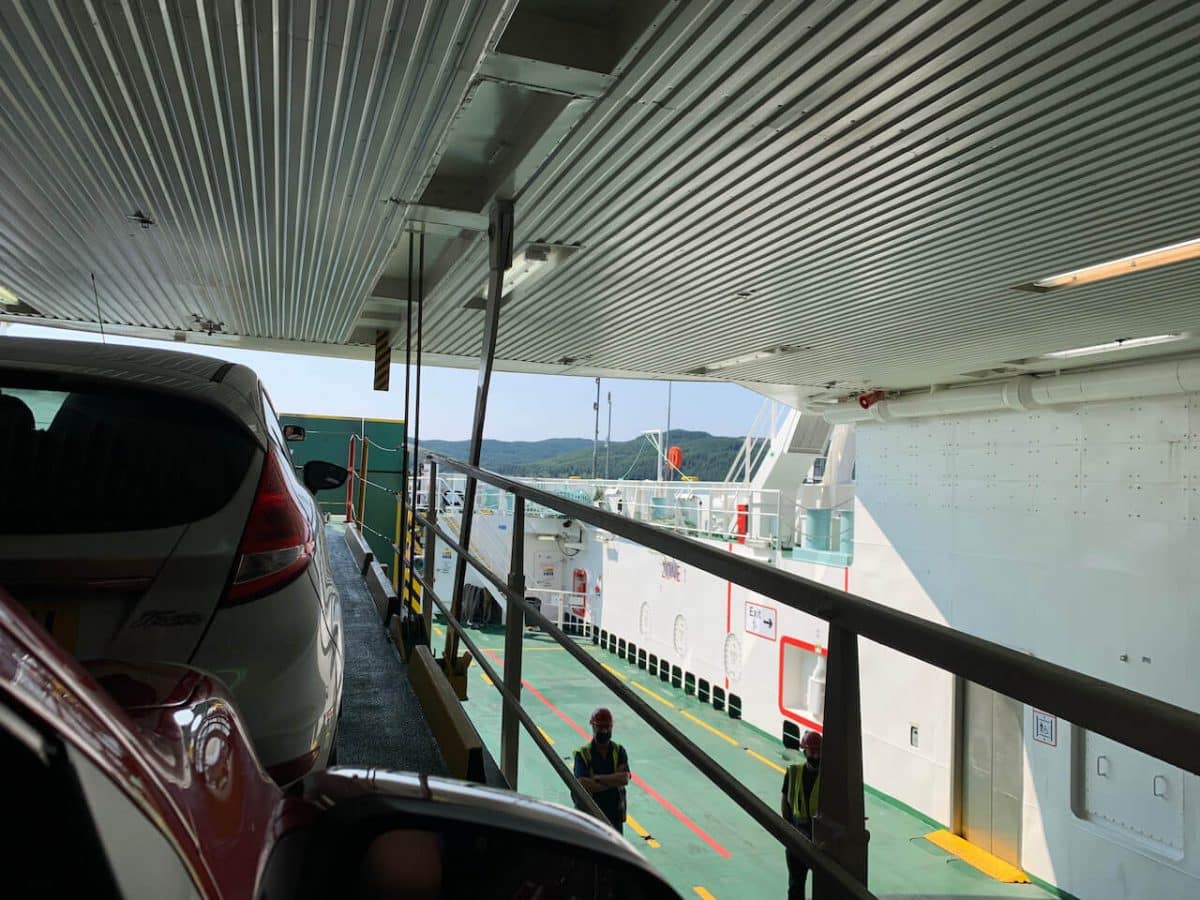 Travelling as a foot passenger
Foot passengers should present themselves at the ferry terminal building and follow instructions from there.
Ferry terminals have a ticket desk and toilet; some may also offer refreshments.
On board
All the CalMac ferries are different and offer different facilities, but you can expect on-deck seating, interior lounge seating and a cafe or restaurant. You can also bring your own food on board.
Currently (2021) face coverings are mandatory in all interior parts of the ferries, unless you are in your vehicle with the windows shut. You do not need to wear a mask out on deck.
Will I be seasick?
As the Hebrides are an archipelago, the ferries mostly operate in waters which are protected from the worst of the open sea. However, the Scottish weather can be unpredictable; if you are travelling in winter or on a windy day, travel sickness tablets or bands might be advisable. It will normally be possible to sit outside if this helps, although you might need to wrap up warm!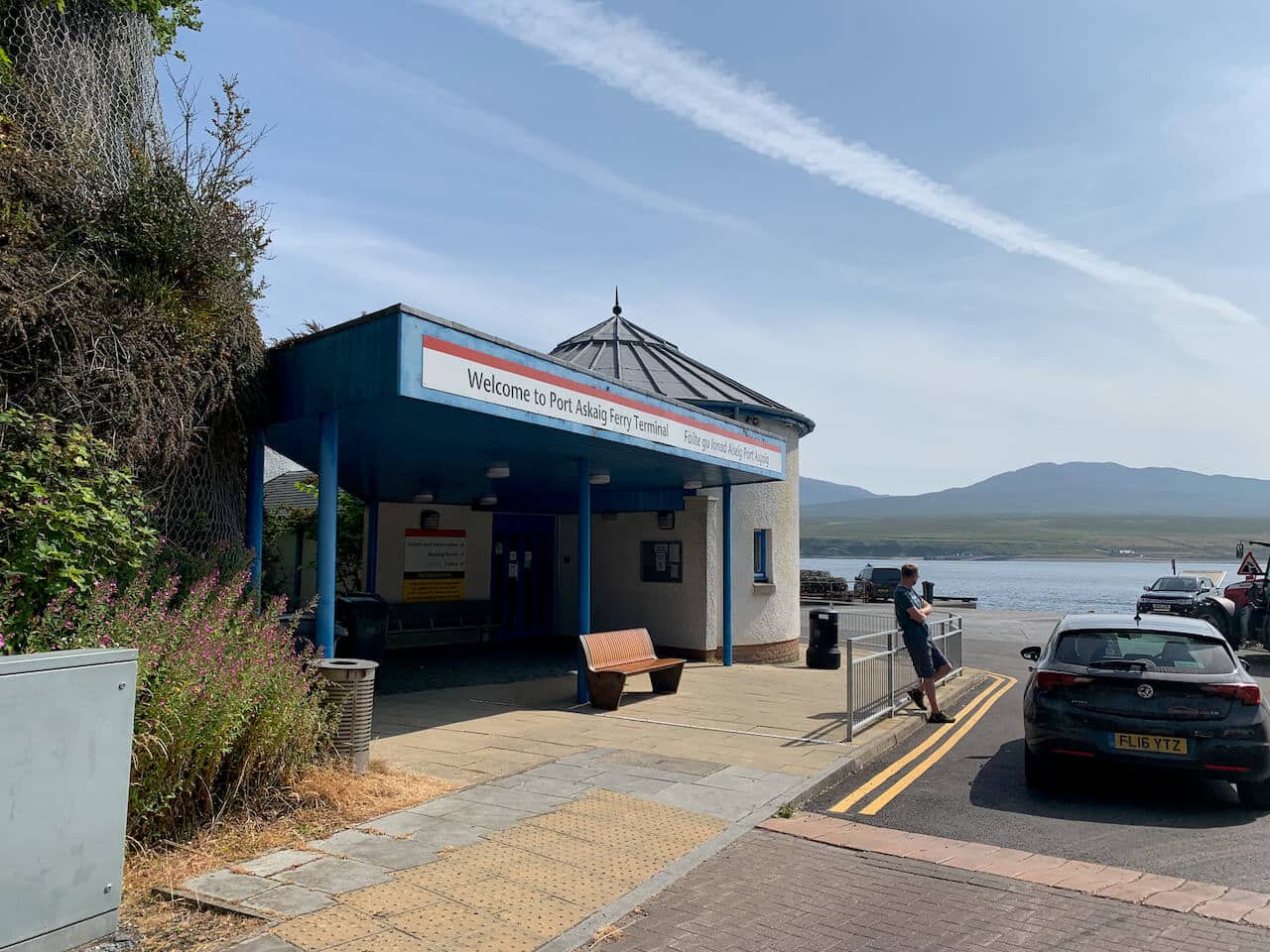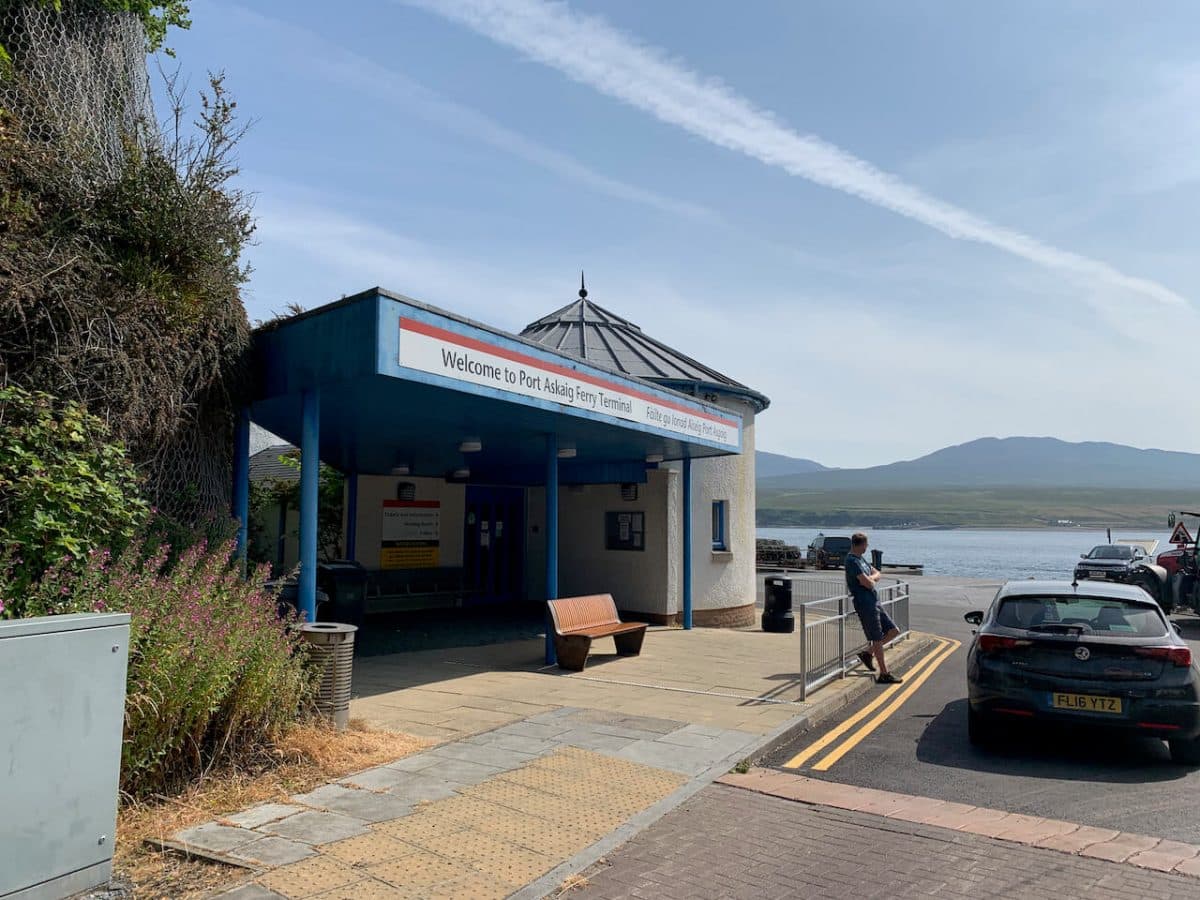 Arriving at your destination
Shortly before you arrive at your destination port, there will be a clear announcement over the ship's tannoy to return to your vehicle. Don't worry, you can't miss it!
Head back down to where you parked your car, get in and wait for instructions. Each line of vehicles will disembark in turn. Once off the ship, you will drive directly out onto the public roads and continue on your journey, so have your navigation ready to go!
Where can I get more information on ferries to the Scottish islands?
For more information on the CalMac ferries, check out their website https://www.calmac.co.uk/.
---
Map of the Hebrides
Travelling to beautiful and historic Scotland? Check out my other posts!
---