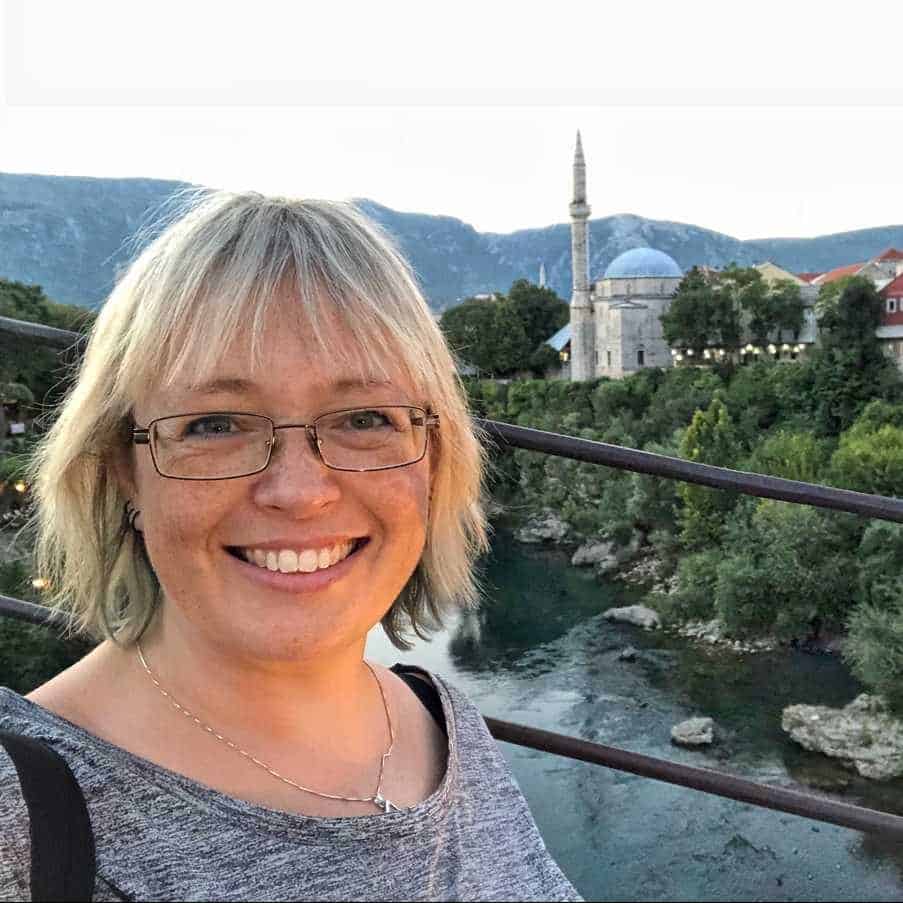 How to plan your holiday: Top tips for solo overseas travel
Solo travel is one of the most exciting and empowering things you can experience. The rush of heading off on your own, free of anyone else to please and able to go wherever you like, can fill you with a sense of adventure and possibility. But solo travel is also a daunting prospect, and it can be especially challenging to know how to plan an international trip. Where will you go? Where will you stay? Will you be safe?
Like so many other things in life, the better you plan for travel, the happier and more confident you will be – and sometimes it's great to take advice from those who have gone before you, especially if you are not an experienced vacation planner. If you are considering your own solo trip in the not-too-distance future, here are my top guidelines for planning solo overseas travel. Follow these tips for a happy, safe and – above all – enjoyable solo adventure!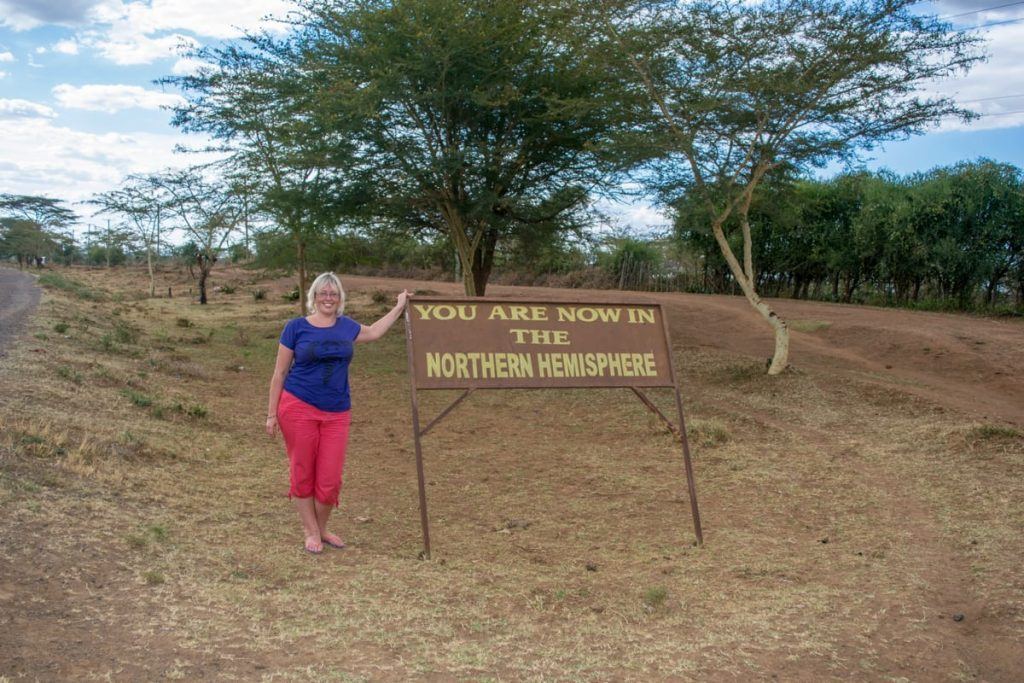 3-6 months before departure
I'm going to be honest here – I often do this part up to a year ahead of time! But 3-6 months is plenty…
Choose your destination
Perhaps you want to tick off a bucket list item, in which case choosing your destination is easy – but if not, how to decide? Choosing a destination can come down to many factors, but the most important to me are:
Is it a safe destination for a lone traveller?
I'm adventurous, but at the same time, I want to enjoy my trip without constantly fearing for my safety. Read up on your destination online, check out blogs and decide whether your destination is a good place for a solo trip, or whether a tour or trip with friends would be a better option.
Have you been there before?
If so, do you want to go back? There's no right answer to that one. I like to vary my destination and rarely go back to a place I've visited before, but some countries and cities do call to me again and again!
Research the top things to see
Do the highlights of the destination fit with your interests? Remember that you don't have to "do" things just because they're popular – this is your vacation, so if you want to skip the museums and head for the craft breweries, why not? My go-to resource for planning my sightseeing is the Lonely Planet series, and I am never without the latest version. I prefer to buy the ebook so that I can read it on my laptop when I'm at home, and carry it on my phone when I'm out and about.
What is the weather like at that time of year?
If you're heading to the tropics, the rainy season can be a budget-friendly time to go, but are you prepared for regular and heavy rain? Heading to the Middle East in July can see temperatures over 50C, whereas winter in northern Europe or Canada might see you slipping on ice and snow. There's no such thing as the wrong weather, but make sure that you are comfortable with what you're going to get! Google "Climate in" + your destination to take a look at the information for where you're heading.
How much daylight will there be?
Another factor during the winter months, especially in Europe where the latitudes are a lot further north than you might expect. For example, in my hometown in the UK it is dark by 4pm in December, which can be atmospheric but can also limit your options.
How cheap is the destination?
Take a look at a few restaurant websites, and check out admission fees for museums and attractions. Travel blogs are also great for this! Dream destinations such as Switzerland or NYC will need a larger budget and you might need to save up, whereas your money will stretch further in South East Asia or Eastern Europe. Is it worth the trade-off? Again, there is no right or wrong answer!
Before committing to a destination, I also research flights and hotels to get an idea of the overall budget I will need and whether I can afford it.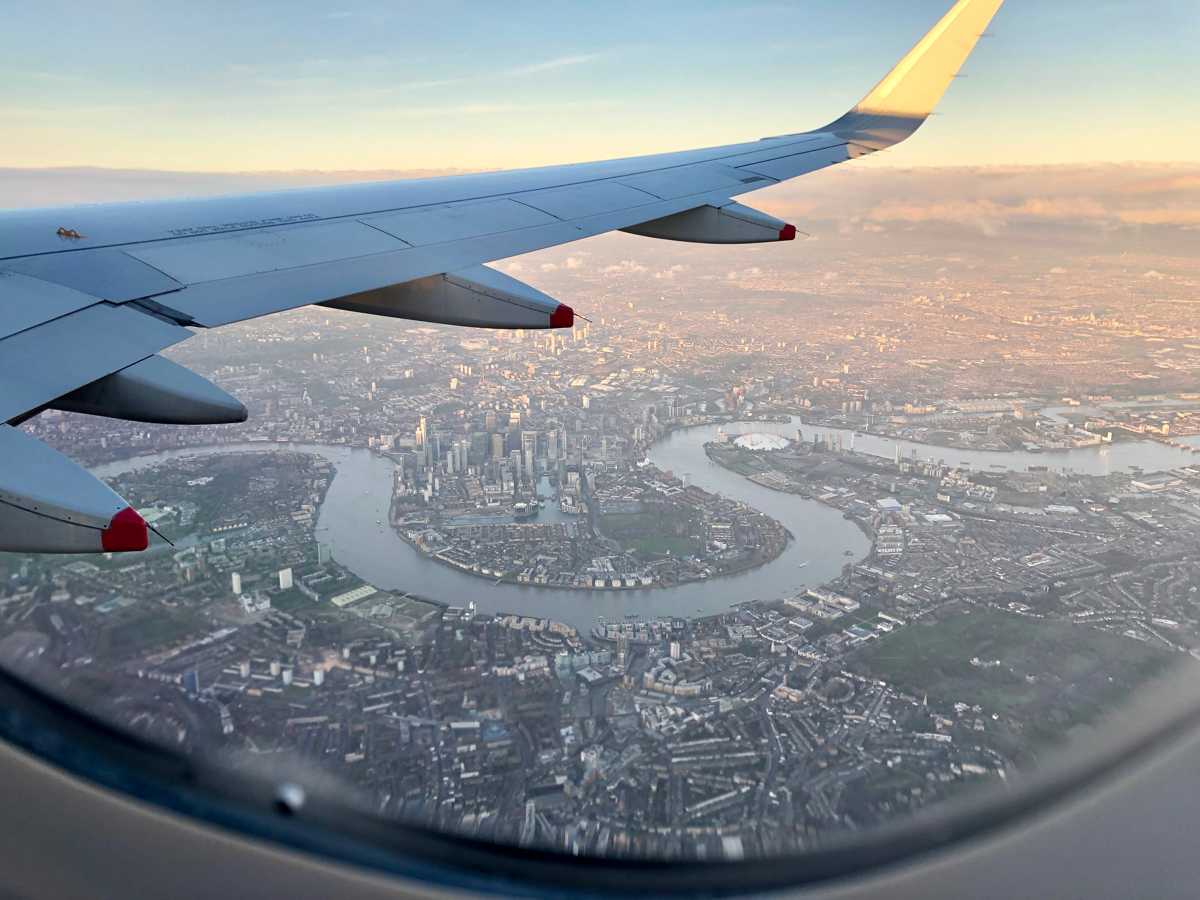 Book your flights
It's never good to book flights last minute. Make this the first chunk of money you spend; maybe prices will fall later, but what if you don't and you're committed to the trip?
I always shop around for cheap international flights, normally on Skyscanner which has great search options including the ability to search multi-sector trips. Do your research, but then clear your browser cache and enter incognito mode before booking; websites will remember you have searched already and may not offer the best fares a second time round!
One of my favourite things to do, especially on solo trips, is to make the most of airline connections to see another destination for a day or two. For example, on an upcoming trip from London to Senegal, I have a layover in Lisbon. By flying on from Lisbon to Dakar 24 hours later, I get a day to look around the Portuguese capital for nothing more than the cost of a hotel room!
Arrange travel insurance
You should always arrange travel insurance as soon as you have spent any money on your trip. Insurers will only cover you for events you couldn't possibly have known about when you purchased the policy, so by insuring yourself now, you will be covered if you or a family member falls ill and you can no longer travel.
I have seen many comments from people who believe travel insurance is a waste of money, mostly because the excess payable often exceeds the cost of travel delays, lost luggage etc, and many countries will provide free medical treatment in emergencies. But remember that insurance is for worst case scenarios: you may never get your money back, but the day you break a leg halfway up a mountain and need to be airlifted home, you will be very grateful you didn't take a chance. If you are travelling to the United States from overseas, don't even think about scrimping on the insurance, as even the simplest medical fees can rack up quickly.
Reserve (refundable) accommodation
I always, always book a hotel room immediately after booking my flights. I love Booking.com for this; apart from being super easy to use and offering loyalty discounts, Booking.com has a wide range of rooms available with no cancellation fee. Sure, the rates are a little more expensive than booking a non-refundable room but, unless my trip is super short-notice, I would prefer to bag a room immediately but with the ability to change it later if my plans change or a better deal comes up.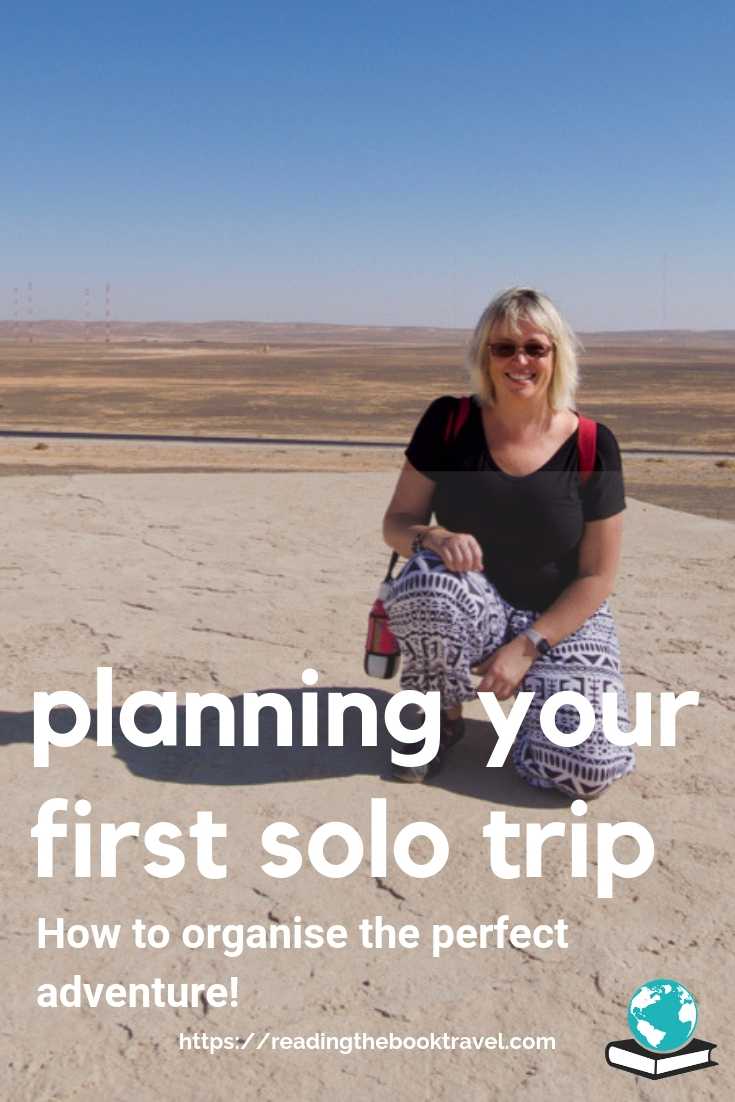 6-8 weeks before departure
So the date of your departure is starting to get closer! What are the steps you should be thinking about a couple of months before your trip?
Apply for visas
Depending on your nationality, there's anything from a risk to a dead certainty that you will need a visa for your destination, and you don't want to find that out at the last minute. A couple of months before you travel, check out the current requirements; even if you already researched this at the time of booking, it is important to check again as rules can change!
If you're not confident applying directly to the embassy or consulate of your destination country, there are many companies offering visa services for an additional fee. Sometimes it's worth the extra cash, especially if it avoids the need to travel to the embassy in person.
Research travel vaccinations and malaria risk
If you are travelling to countries with good sanitation, your regular vaccinations for life at home might be enough to keep you safe; if you are planning a Europe trip, for example, it is unlikely that special precautions will be needed. But if you're heading a little further afield, there may well be travel shots which are recommended for your trip. Certain countries even require proof of yellow fever vaccinations before you can enter the country, so it's wise to check! Always allow a good period of time – 4-8 weeks – to ensure that you can receive the full course of vaccinations if necessary.
Malaria is a huge killer in many tropical regions, and tourists are at even more risk than locals. Always check out whether anti-malarial tablets are required for your destination, and make sure you buy enough and take them as indicated. Requirements can change depending on the season, so always check again closer to your departure date.
I recommend the British health service website NHS Fit For Travel for advice on travel health risks. If vaccines or tablets are necessary, make an appointment with your local travel clinic who will be able to administer the shots.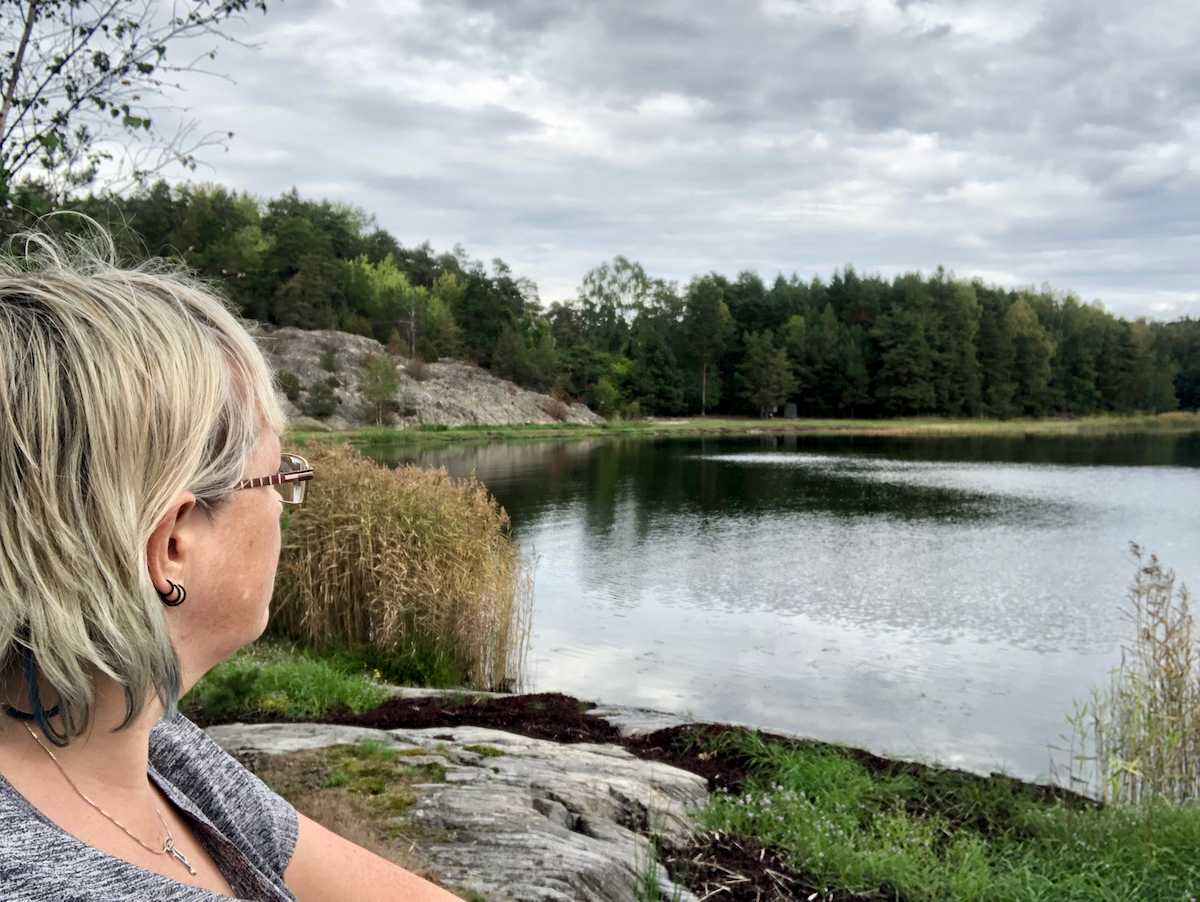 2-4 weeks before travel
The trip's getting closer! What should you be thinking about in the last month before you set off on your adventure?
Book your airplane seats and meals
Do you like a window seat? Or an aisle seat? What about your in-flight meal?
Travelling solo, it is especially important to be comfortable on your flight as you've got no-one to distract you! It's also super-awkward to find yourself stuck in a middle seat with strangers on either side. I always pay up and spend the money on booking a window seat so that I have some limited privacy. You've spent a lot on the trip, so a little more won't make much difference.
As a pescatarian, airplane food is an issue for me as fish-based meals are rarely available and the vegetarian option can be very bland. But I have a top tip – book the Asian vegetarian meal, especially on travelling on airlines from the Middle East and the Indian subcontinent. Meals normally consist of some sort of curry and are far tastier than their Western counterparts! Plus the look on the cabin crew's face when they deliver their meal to a blonde, fair-skinned woman is always a highlight…
An added bonus of ordering a special meal is that you get served before everyone else. Not a fan of airline food? Bring snacks with you or get them at the airport. If you're bring drinks, however, make sure to buy them after airport security and check that you won't have your baggage screened again at the boarding gate or your expensive bottle of water might be taken off you. I like to carry a water filtration bottle such as Water-to-Go to avoid this problem – I can just fill up with tap water at the last minute.
Book local tours
A few weeks before your trip is the perfect time to finalise any tours you want to take. I love to try the free walking tours that operate in many cities worldwide; that way, I get to see the city highlights and hear a local perspective on my destination, but if the tour isn't working out for me in the first few minutes I'm not obligated to continue. Remember that free walking tours have no charge for participating, but it is expected that you will tip the tour guide in recognition of their time and expertise.
For other tours, I always check out Get Your Guide for the best range of options, run by local companies. It's easy to book tours online to reserve your spot.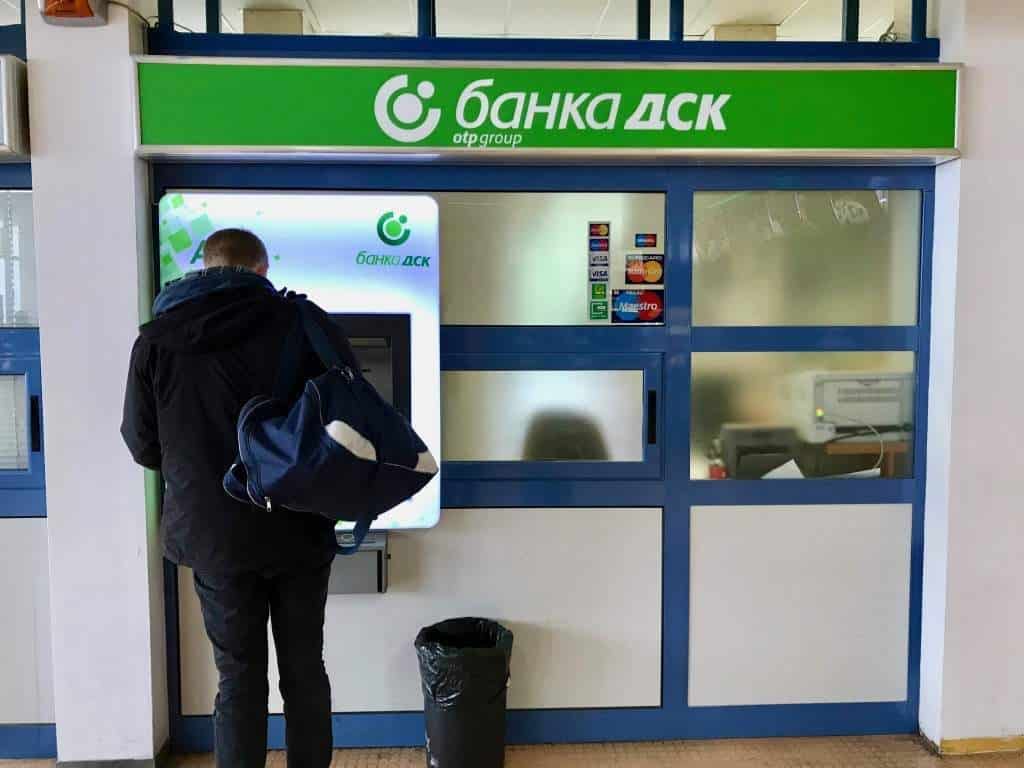 Research the currency options
What is the ATM availability like in your destination? Depending on where you're going, you might want to use your bank card, or it may be better to take cash and visit a money exchange at your destination.
If you're using your card, make sure you let your bank know you will be travelling abroad so you don't have any problems. I like to take a prepaid currency card to avoid this type of issue, where you load money onto the card in advance. However, recently I have switched my UK bank account to Monzo, which is an app-based account which is really well suited to travellers.
If you'd rather take cash, research what currency is best to exchange when you get there. In many cases, US dollars will be your best bet, but it's often just as easy to exchange British pounds or Euro, so if this is your home currency, it's worth doing your homework before incurring two lots of conversion fees. If you are going to a country with one of the more popular currencies, it is normally possible to order cash from your bank in advance of travel, although this isn't the case with every world currency.
Buy travel adapters
Now's a great time to find out what adapter plug you will need in your destination. If you are travelling between the Americas and the rest of the world, the voltage might be different; if you are an American travelling to Europe, Asia or Australasia you may need a converter, or if you are a visitor to the Americas you may need to check your appliance will run correctly on a lower voltage. Most high-end electronics can cope with both, but hairdryers (for example) can either run very slow or fry themselves, depending on which way you're travelling!
One of my top tips is to buy a multi-way extension lead that allows you to plug multiple appliances into just one socket in your destination. That way, you only need to take one adapter plug and/or converter. Just make sure to buy a surge-protected model in case you accidentally overload the local circuit.
Order prescription medication
If you take prescription meds, now is the time to make sure you have an adequate supply to last you through your trip. Most medical providers are quite happy to supply your next dose a little early if you explain the circumstances.
If your trip is a long one, plan ahead for how you will get hold of enough medication to last you through your travels. Research how to get hold of the items abroad – knowing the generic name for the drug (as opposed to the manufacturer's brand name) is a huge help.
Plan your packing list
In the month prior to my trip, I like to go through my travel wardrobe and check what fits and what needs to be replaced. I also start my packing list on my phone – that way, when I think of something I must remember to pack, I can quickly note it down before I forget.
Planning a vacation checklist is a great way to maintain peace of mind, and to avoid those anxious sleepless nights as your trip gets closer!
Pre-book checked baggage (or increase your allowance)
Once you have a good idea of what you will take with you, check your airline baggage allowance and add any extra bags if necessary. If you know you're not a light packer, don't kid yourself – you've spent a lot of money on your vacation, so just book the bags you need and don't risk incurring extortionate charges at the airport!
Remember that you are likely to buy items at your destination, so either leave a little room in your case for new purchases, or make sure you have a spare bag and a higher baggage allowance for the trip home.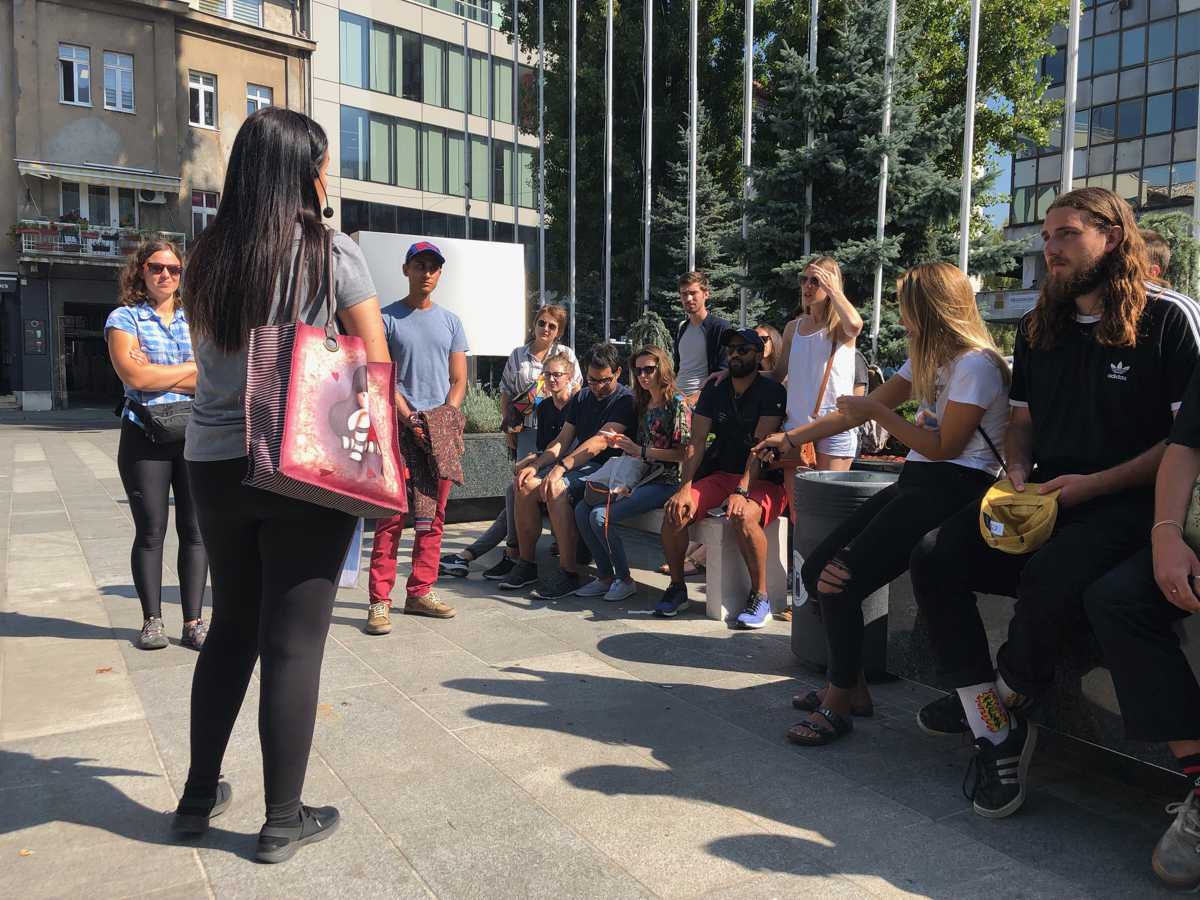 0-7 days before travel
You're nearly there! In the final flush of excitement, however, don't forget to the last minute preparations.
Check out the airport layout in advance
Depending on how comfortable you are with solo travel, this is either unnecessary or a huge comfort. If you're the sort of person who gets lost easily, it's a great idea to hit the websites for the airports you will visit and check out the terminal maps. Research where the gates are (even if you don't know your gate yet), the airport lounges if you fancy splashing out, and the food and shopping options. You don't want to start your amazing trip in a great ball of airport-induced anxiety, so make life easier on yourself!
Research transport options from the airport to your accommodation
It always pays to research in advance how you will get from the airport to your accommodation – otherwise, you risk arriving after a long flight and jumping in an expensive taxi because you are too tired to figure out an alternative.
If you are arriving during the day, most airports offer at least a shuttle bus to the city centre, and some airports are connected by metro which can make a very cost-effective way to get to your hotel or hostel. If arriving late at night, consider pre-booking a shared minibus, or research whether ride-sharing apps such as Uber and Lyft work in your destination. If airport taxis really are the best and safest mode of transport, find out whether the airport offers an authorised airport taxi service which can give you some reassurance and help you avoid the scammers.
Email copies of important documents to yourself
Losing a document such as your passport or insurance policy can spell disaster. To help make things easier, take a scanned copy of anything important and email it to yourself at an address you can log into online (think iCloud, Outlook, Gmail…). This is a great way to make sure you can still get the details even if your bag or phone is lost or stolen – which can be a huge help in getting them replaced quickly.
Let friends and family know how they can reach you
I can't emphasise this enough for solo travellers. It's amazing to go off on your independent adventure, but it's just common sense to make sure you can be reached if necessary. By all means, let friends and family know you are looking for a break from everyday life, but give them contact details, whether it's a cellphone number, WhatsApp or email – and reply when they message you. Solo travel can also be lonely at times (even if the adventure outweighs the loneliness), so it's nice to stay connected.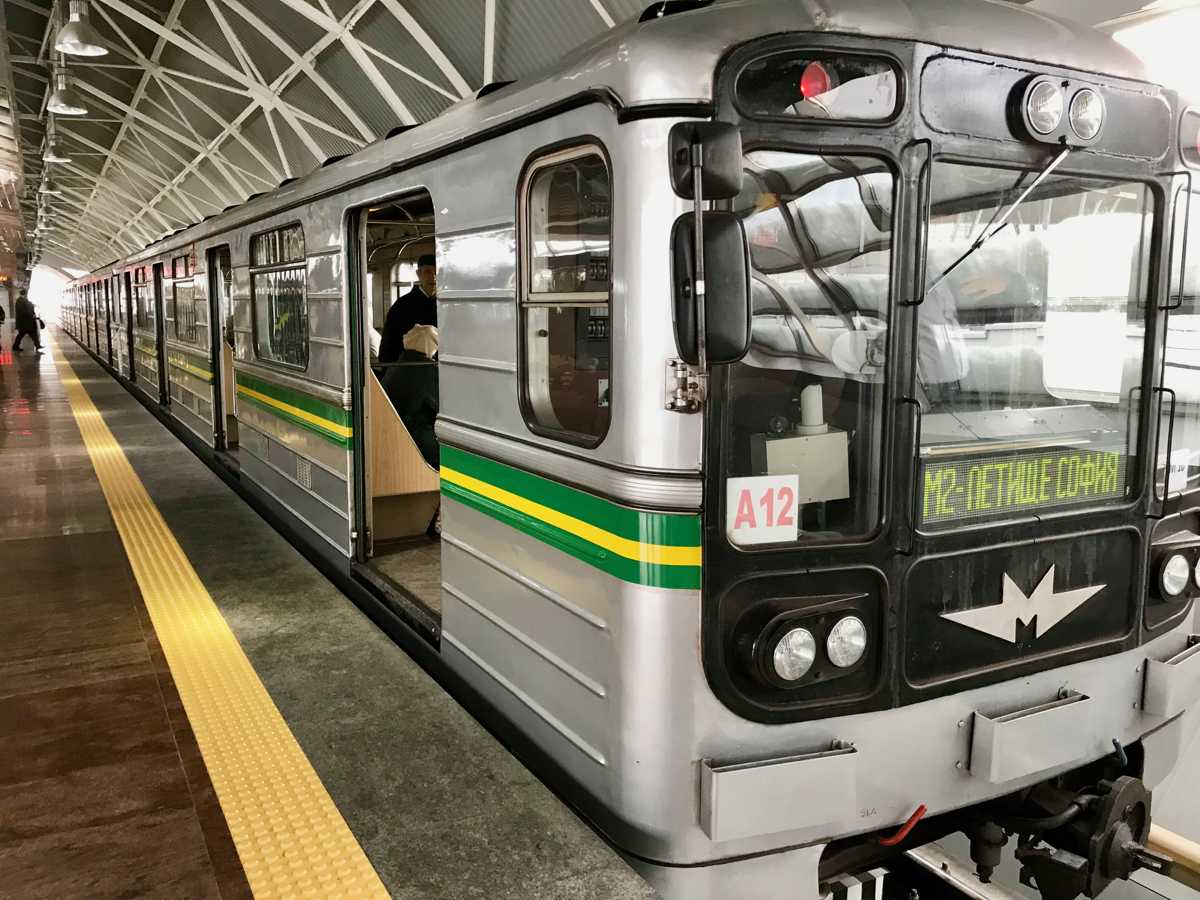 When you arrive
Congratulations – you've made it! Now you're at your destination, there are just a few things to do before hitting the sights.
Get some local currency
Pretty much every airport has an ATM, but you don't know when you'll see one again. You might be in a hurry to get to your accommodation, but take a few minutes to get some local cash if you haven't brought it with you from home, even if it's only a small amount to tide you over. Spending your first night with no bottled water or snacks is no joke.
Get a local SIM card
Many companies claim to offer the best travel sim card, although these can be very pricey. But an expensive travel data plan is rarely necessary these days, since many international airports have a shop or stall where you can buy a local sim card and tap into your host country's phone and data network. This normally saves you a LOT of money compared to data roaming charges.
I particularly like to stay connected when I travel solo – never underestimate the benefit of using Google maps, researching transport options on the fly, or using your phone browser to get information on your destination. And yes, social media bragging is much cheaper, too!
(Note that, to use a local sim card, your phone will need to be unlocked (i.e. not tied to only one network). Your network or cellphone provider can provide an unlock code, normally for a small fee but still less than the amount you will save on roaming charges).
Enjoy your trip!
If you've followed all the advice above, you are more than well prepared for your trip. Go travel, enjoy your destination, and embrace the freedom that comes with well-planned solo travel!
If you're looking for more travel advice and inspiration, check out these posts!
---