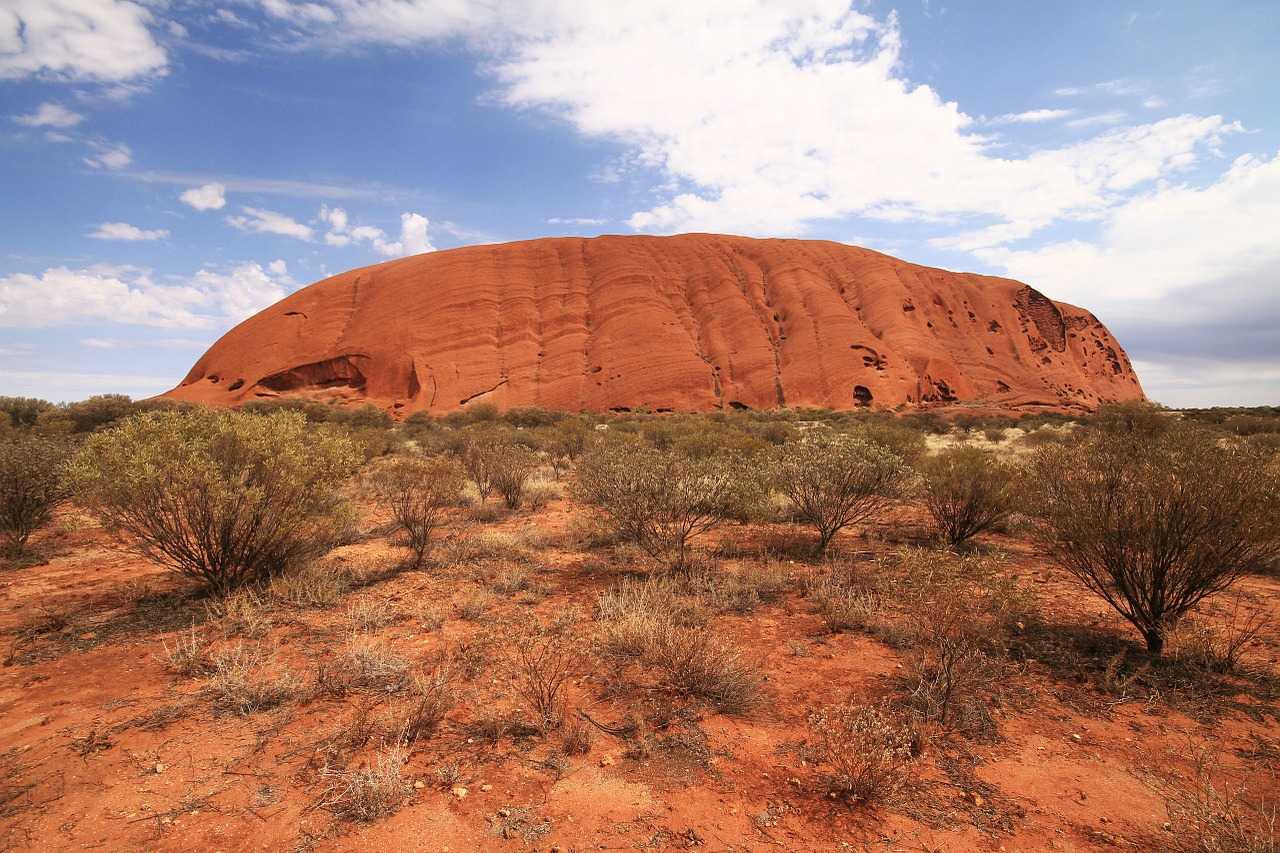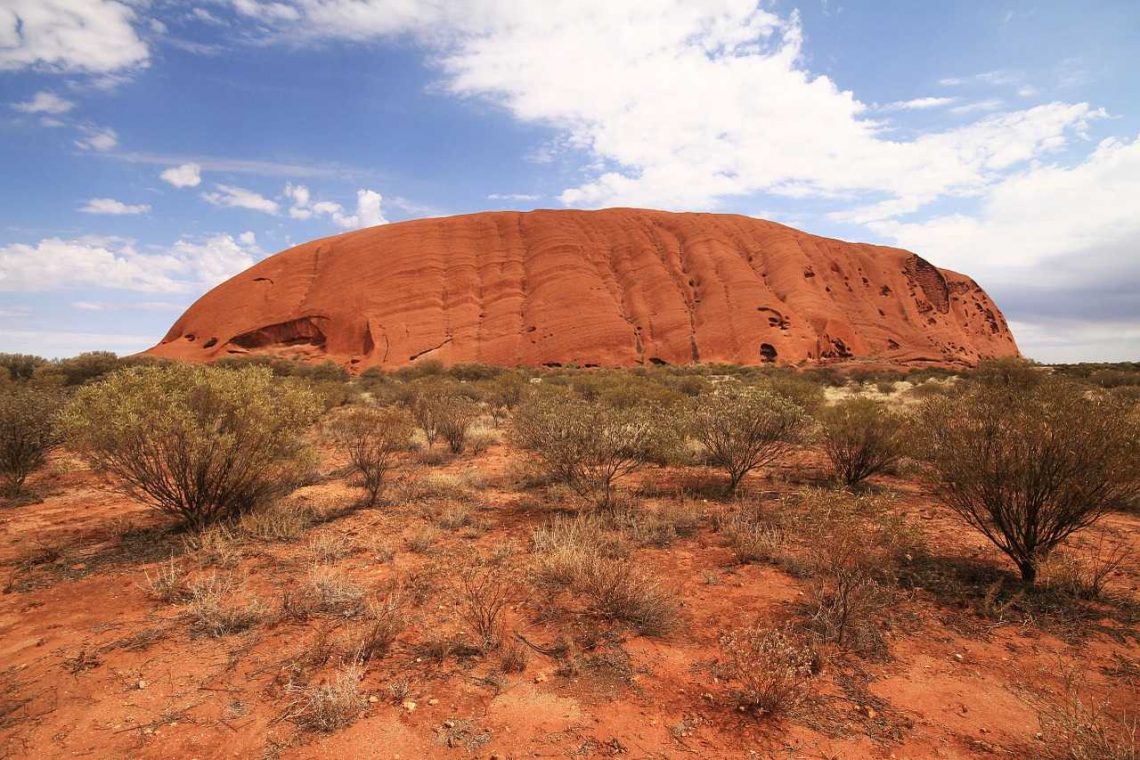 Ultimate Australia: Top things to do in every state!
Australia: The Land Down Under. It's the dream destination of travellers of all ages looking to enjoy sun, surf and a cold beer or two under the Antipodean sun, but there is so much more to this vast and varied country than meets the eye. So which are the best holiday destinations in Australia?
The world's largest island and sixth largest country, Australia is made up of 6 states and 2 territories, each with their own distinctive character. Dreaming of all things Australian but not sure which one of the states of Australia to pick? No worries – I asked some true-blue Aussie bloggers and long-term residents from across the country to share their top picks for every Australian state and territory!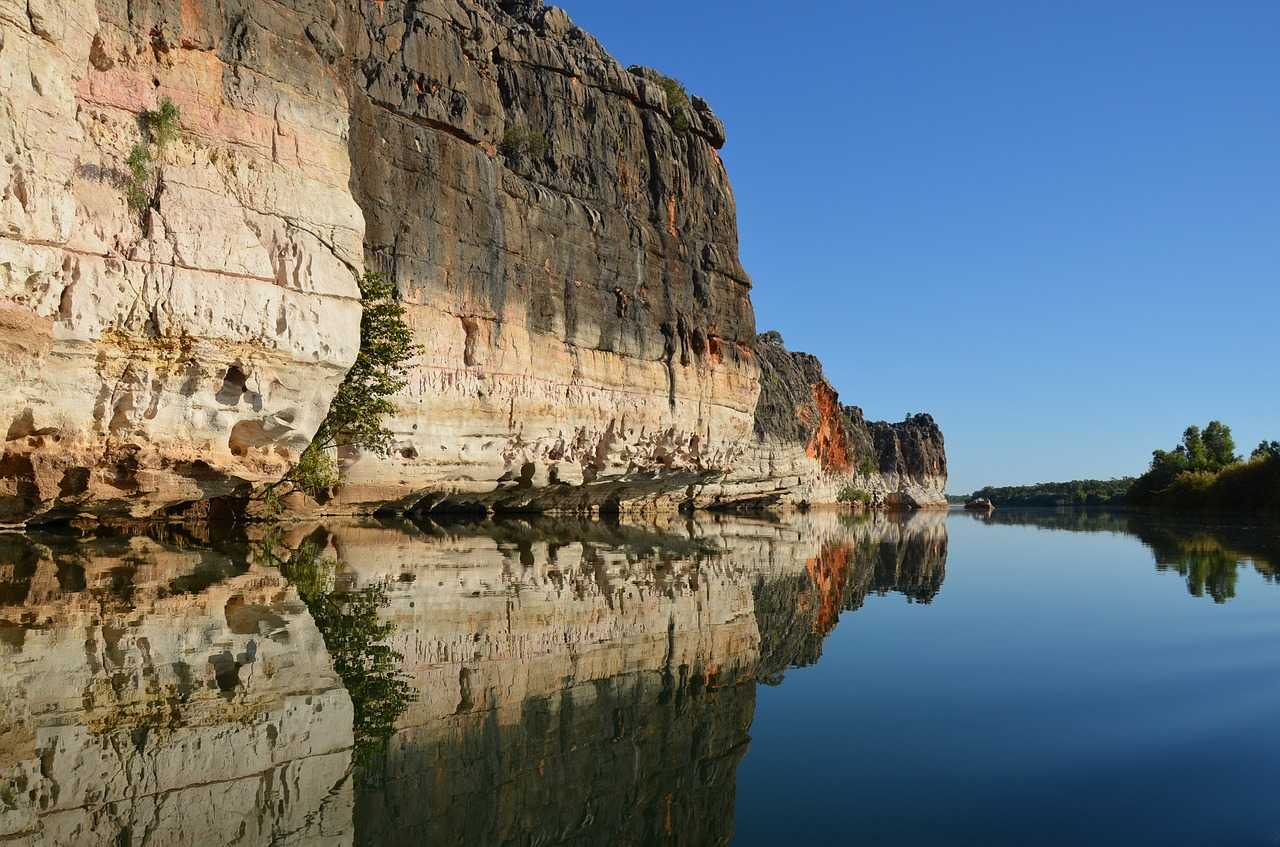 Western Australia
Making up about one third of the Australian land mass, the state of Western Australia is larger than most of the world's countries. Most of the population lives in the city of Perth, which is quite a pretty city, but to really get a sense for what Western Australia has to offer, you're going to need to get on the road and find your inner adventurer.
Taste some Western Australian wine at Margaret River
South of Perth, the Margaret River region is known for its wineries and food scene, as well as for its beautiful scenery. Only three hours south of the city, it's a fantastic weekend escape destination, although you're likely to want to spend a lot more time there once you arrive. Between meals, choose one of the 75 surf breaks along the coast to get your feet wet, or find out what's beneath them by exploring the region's subterranean cave system, where limestone formations and ancient fossils will take you back in time. Busselton, Yallingup and the Margaret River township all make good bases for a visit.
Swim with sharks at Ningaloo Reef
Swimming with whale sharks off the coast of either Exmouth or Coral Bay is a once in a lifetime opportunity, but even if you're not in the area during their migration, Ningaloo Reef is a spectacle not to be missed. Less touristy than the east coast's Great Barrier Reef, the coral is no less spectacular and the marine life is second to none. Manta rays, turtles, brightly coloured tropical fish, and even dugongs inhabit the reef and make for an incredible underwater show. Stretched over hundreds of kilometres of coast, there are many places where you can snorkel directly out from the Western Australia beaches and find your own little piece of reef to explore, and there's a good chance you won't have to share your beach spot either, with fewer tourists in WA than in other parts of the country.
Discover remote bushland in the Kimberley region
At the far north of the state, the Kimberley is the most remote region in Western Australia, but that is part of its appeal. The Gibb River Road is a 660km stretch of unsealed track between Derby and Kununurra, where you'll pass through rivers, massive station properties, and remote bushland in some of the wildest country to be found anywhere in Australia. Sparkling swimming holes provide a chance to cool off from the tropical heat, but check with the locals before diving in, as saltwater crocodiles are also common in the area. Heading north from Broome, the Dampier Peninsula provides opportunities to learn about indigenous culture, with a number of the communities running their own tours of country. This far from the cities, it's untouched paradise at its finest.
Looking for more things to do in Western Australia, the largest Australian state? Check out these great Western Australia tours!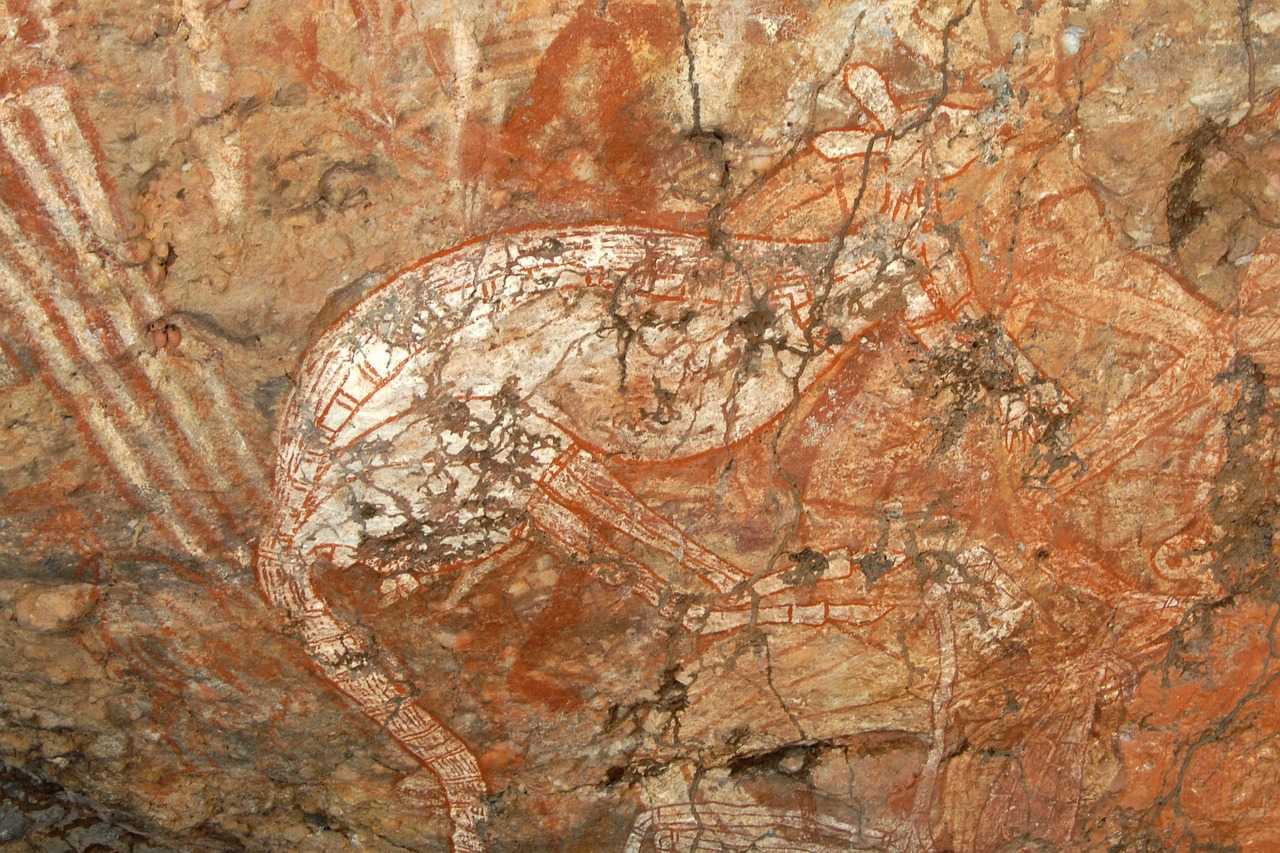 Northern Territory
Daniel Caracciolo – Destinationless Travel
It's not a state, it's a territory! Containing some of the most hostile terrains in the country, the Northern Territory is the ultimate Australian adventure. Daniel Caracciolo shares his top picks.
Visit Litchfield National Park
Litchfield National Park is a stunning area with tons of waterfalls located right in Darwin's backyard. It's one of the most popular places in the Northern Territory to visit and to me, my personal favourite.
In the national park, you can visit lots of stunning freshwater swimming spots that include Bluey Rockhole – a small section of natural pools, Florence Falls – a larger waterfall with deep plunge pool, and Wanganui Falls – a famous waterfall home to a natural spa that sits up in the side of the waterfall. Litchfield National Park tours are one of the best things to do in Darwin, and the park is home to many more beautiful places just waiting for you to explore!
Cruise the Adelaide River on a jumping croc cruise
The Northern Territory is known for being home to the largest saltwater crocodiles in Australia. On an Adelaide River jumping croc cruise, you will get to see firsthand their sheer size. Some of the larger males are 6m long and weigh over 900kg!
These prehistoric creatures are both scary and beautiful and seeing them in their natural habitat not only gives you a new found respect for them but you also a lesson on how to stay "croc safe" in the region.
A jumping cruise can be booked right at the Adelaide River about 45-minutes from Darwin or you can book a tour straight from Darwin. The close proximity of this fun activity makes it one of the best things to do in Darwin!
Explore the aboriginal art of Kakadu National Park
Kakadu National Park is another national park which is one of the more popular Northern Territory destinations. This national park is home to some of the oldest Aboriginal artwork in Australia – some of this art is dated back to almost 40,000 years ago. The Aboriginal people used this art to tell stories, document visitors from other tribes, and more.
The artwork was used because the aboriginal people had no written language and instead relied on the passing down of information through family and tribe members. A tour of the Aboriginal art in Kakadu National Park is the best way to learn what each piece of artwork means and also discover the history of Australia's first people.
Fancy trying one of the Kakadu National Park tours, or just looking for more ideas for your NT itinerary? Check out these Northern Territory tours!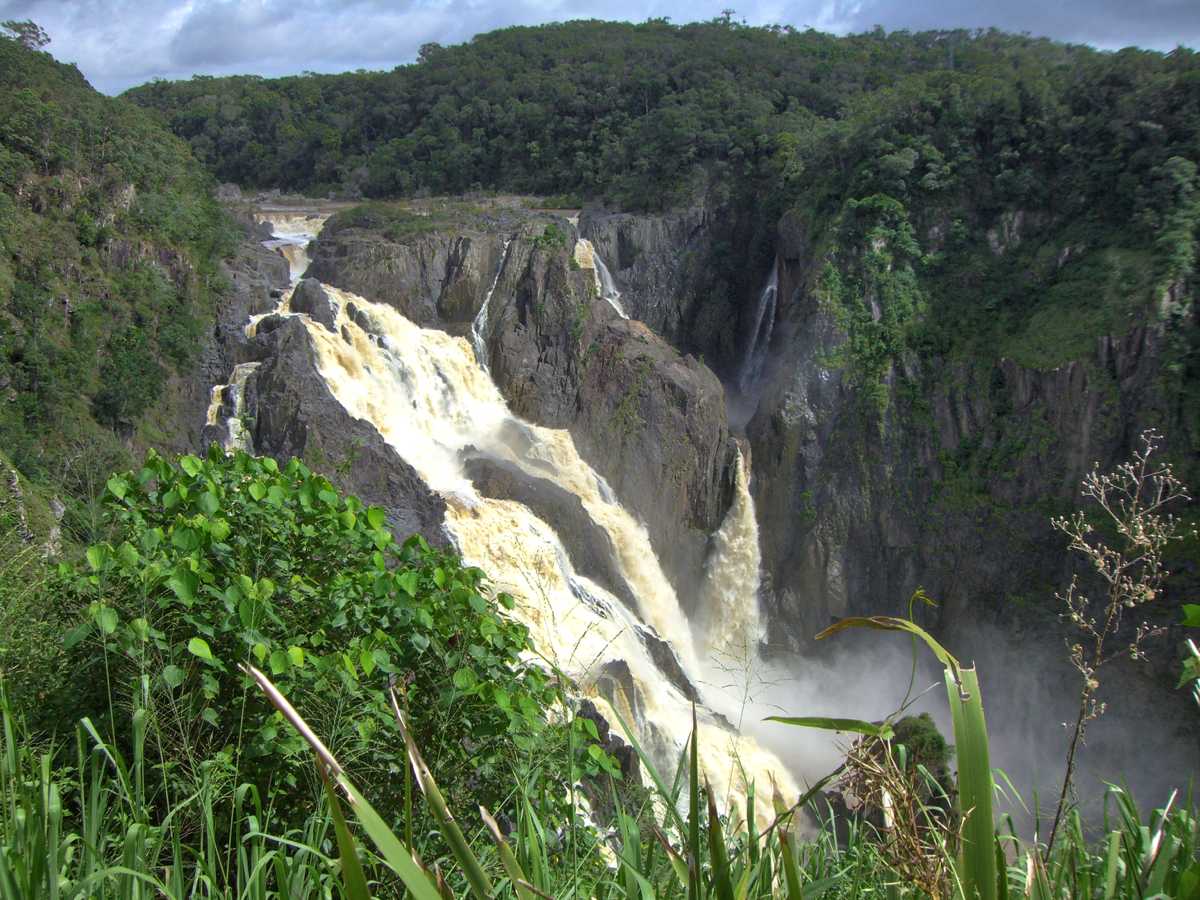 Queensland – The Far North
We've been in Australia for almost two years, and in this time nowhere has captured our hearts and imagination like Far North Queensland. It was hard to narrow it down to our top three places so we tried to choose three Queensland holiday destinations that you might not be familiar with – that's right, no Mission Beach or Cape Tribulation on this list, sorry!
Admire the lush landscapes of Wallaman Falls
Wallaman Falls needs to be on everyone's list when they're heading from Brisbane to Cairns. Just over 3 hours from Cairns, the drive to it will take you off the coastal roads to wind you through open cattle fields, up the side of a mountain giving you amazing views over the coast then through lush green rain forests. At 286m tall, it's Australia's tallest single drop waterfall and just after the rainy season is the best time to see it. There's a 3-hour loop track that takes you past the bottom of the falls; if long walks aren't what you're into, there are a couple of smaller walks and plenty of lookout points to give you the best views.
Check out the wildlife at Etty Bay
Thanks to some local knowledge we found not only Etty Bay, but possibly Australia's best fish and chips. Etty Bay is a small coastal town not far from Innisfail, and there are several accommodation options including a large camping ground.
Its main attraction? The local wildlife. At Etty Bay you're almost guaranteed to come face to face with a wild cassowary on the beach. Here they roam free and have made themselves regulars amongst the beachgoers. While you're there, grab some fish and chips from the oceanfront cafe and just enjoy the moment.
Search for platypus in the Atherton Tablelands
This area needs more than a day to explore fully. Packed with waterfall hikes, natural wonders in the shape of uniquely formed fig trees and little pockets of creek that are home to platypus, we could have literally got lost in the Atherton Tablelands and been happy.
There's the popular waterfall loop that you can do here, a drive that takes you to some of the most beautiful (and busiest) waterfalls in the area, including the one most famously used in Peter Andre's 'mysterious girl' video, but if you want to stray from the crowds, head to Peterson Creek. Take a stroll down the waterside and with some patience, we promise you'll see the mysterious platypus here.
Want to discover Queenland for yourself? Check out these other suggestions for your Tropical North Queensland holidays!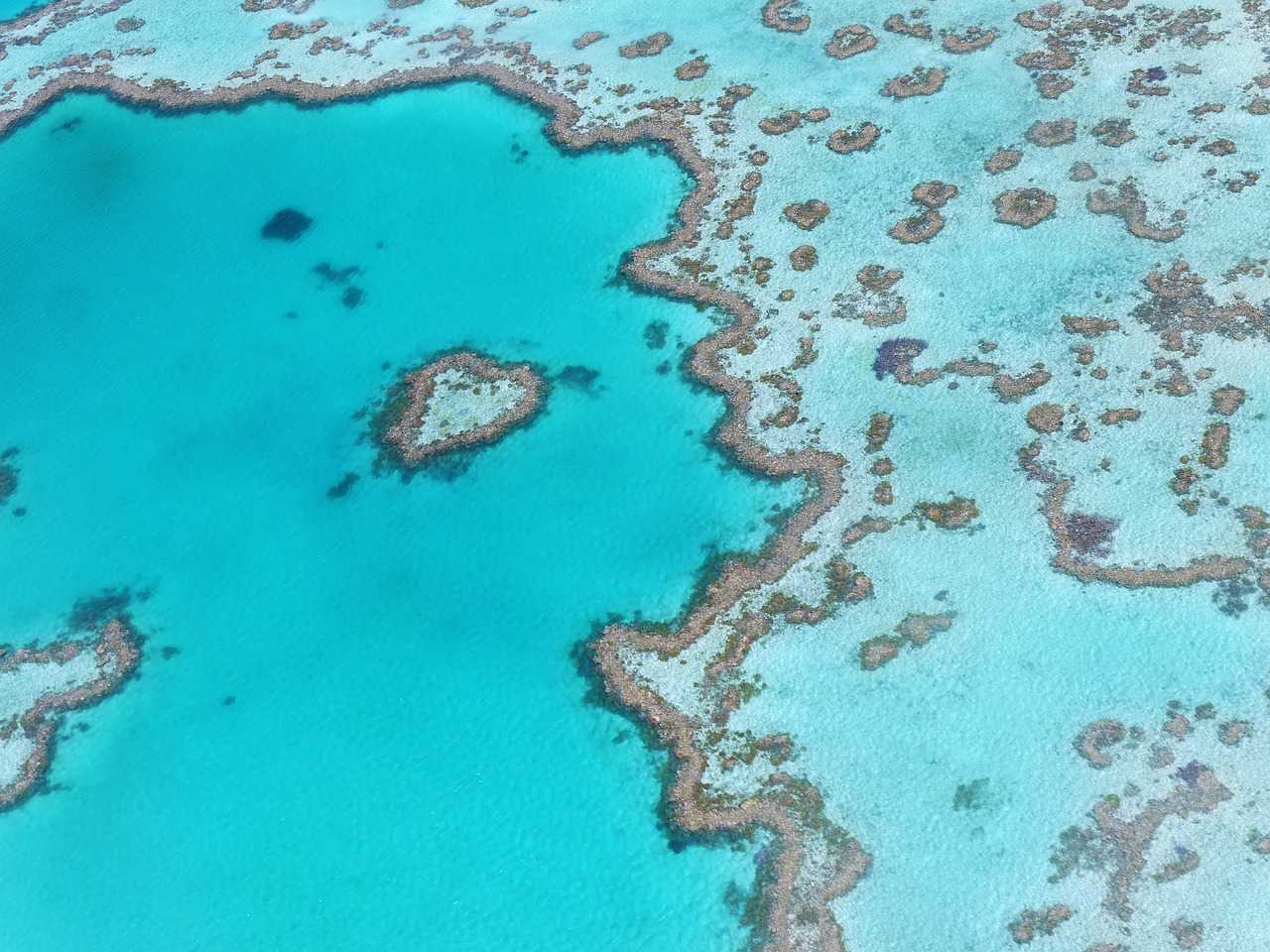 Queensland – South and Central
James Ian – Travel Collecting
There are so many great things to do in Queensland that it is difficult to limit them. However, my top list for southern and central Queensland is:
Hand-feed wild dolphins, watch whales and try sand tobogganing on Moreton Island
It is only 75 minutes by high-speed catamaran from Brisbane to Tangalooma Island Resort on Moreton Island. Moreton Island is one the large sand islands that line the coast of much of southeast Queensland, including Stradbroke Island and Fraser Island. Most of the island is covered in bush (forest), but in the centre of the island, there are large exposed dunes that make the perfect spot for sliding down on a sand toboggan. Trips are organised through Tangalooma and run daily, or take a Moreton Island day tour.
Tangalooma also arranges whale-watching trip to see the migrating humpback whales in season (June to November).
They also have nightly feeding of wild dolphins throughout the year. Low or minimal impact animal encounters are important, so this happens under very controlled conditions (not touching the dolphins, they are only fed a small portion of their daily diet, etc.). It's possible to do this on a special day trip or with an overnight stay at Tangalooma.
Visit Lone Pine Koala Sanctuary in Brisbane
Koalas are endangered in Australia, so having a sanctuary is especially important. Lone Pine, in a leafy suburb of Brisbane right on the Brisbane River, is home to dozens of koalas, kangaroos and other native Australian animals. You can take a boat from central Brisbane up the river to get there. This is a perfect day out for the whole family and there are plenty of things to do. The kids will love seeing the wild birds of prey flying, sheepdog demonstrations, hand feeding kangaroos (using special food you buy there), and seeing koalas up close. Other animals include platypus, Tasmanian devils, dingoes and monitor lizards.
Snorkel or SCUBA dive on the southern Great Barrier Reef, off the coast of Gladstone
North Queensland tends to get most of the attention when it comes to the Great Barrier Reef, but the southern reef is pristine and home to bright coral, diverse fish, enormous turtles and more. Heron Island near the northern part of the southern reefs, and Lady Musgrave Island at the southern end, both have accommodations. The other option is to do a liveaboard trip and spend your days diving and/or snorkelling. Seeing reef sharks, 2-meter long turtles, schools of barracuda, bright tropical fish, and more is an incredible experience. Visibility is excellent and it will often feel like you are swimming in an aquarium.
Staying in southern Queensland a little longer? Check out these Brisbane day tours!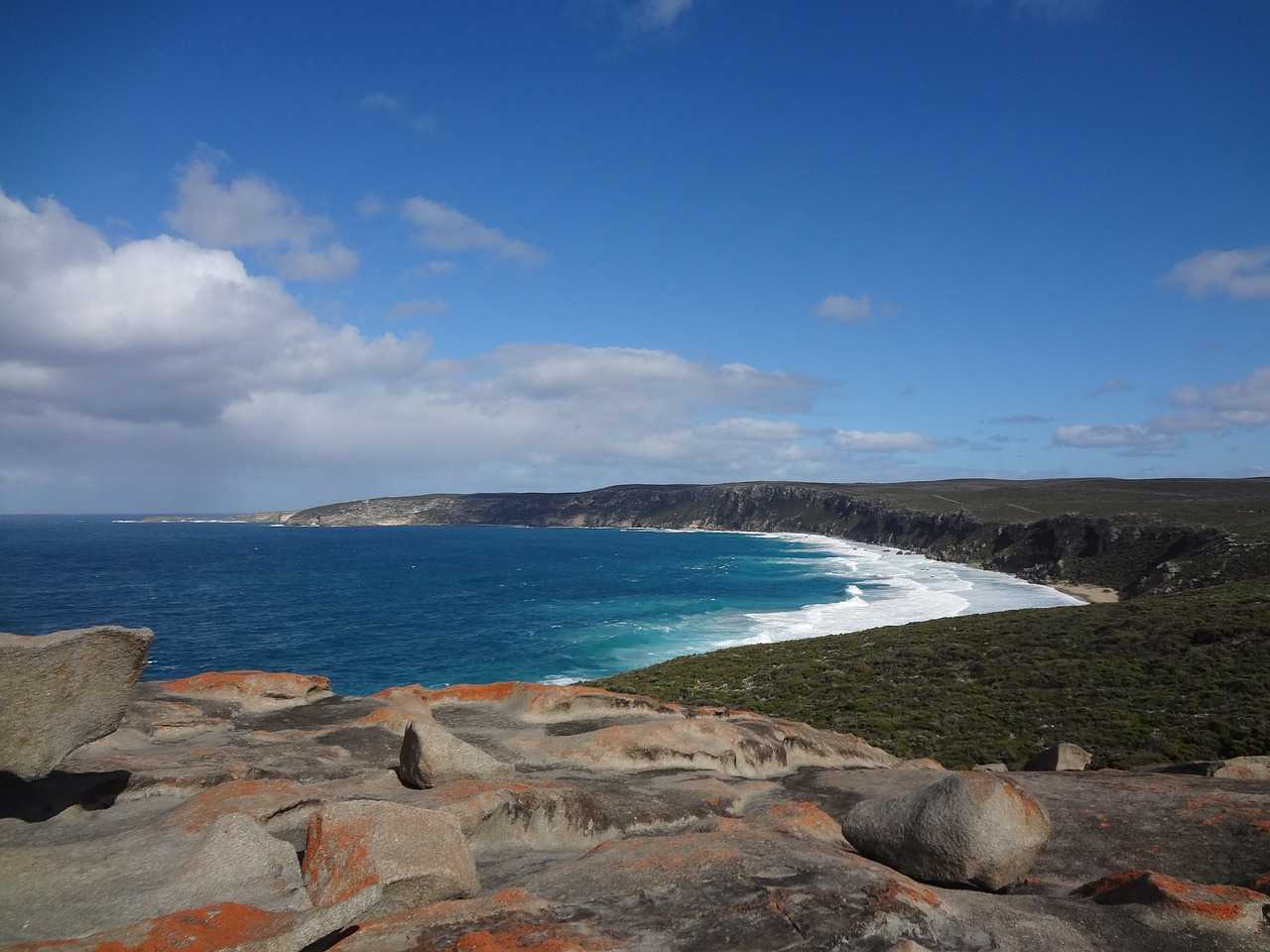 South Australia
Lauren – Luxury Travel Hacks
Narrowing South Australia down to its three top things to do is not easy. Between the wine regions across the state, to the Flinders Ranges in the north, to the Blue Lake and Kilsby Sinkhole down south in Mt Gambier, there is something for everyone in this beautiful state.
However, I am going to focus on my three favourite things to do in South Australia. This includes exploring the wineries around the Barossa Valley, shopping up a storm in Rundle Mall within the CBD, before enjoying a sporting event at the famous Adelaide Oval, and finally, the incredible food and landscapes that are found on the Eyre Peninsula in the state's west.
Check out more of Lauren's adventures in Oceania here.
Explore the wineries of the Barossa Valley
South Australia has many famous wine regions, but my favourite is that of the Barossa Valley. My parents currently live in the beautiful town of Tanunda, so maybe I am a bit biased, but there isn't a more beautiful wine region. Set amongst the rolling hills, there are wineries scattered across the entire area. From the famous Seppeltsfield, where the drive through the palm trees is incredible in itself, to one of my favourite little wineries called Rockford, there is a winery for everyone and many Barossa Valley tours to choose from.
Enjoy city life at Rundle Mall & Adelaide Oval
I am yet to find a better mall anywhere else in the world. The vibrant Rundle Mall is a fantastic open-air mall filled with shops, the occasional pub, buskers and interesting laneways in the CBD of Adelaide. Its famous Mall's Balls are a place every South Aussie has arranged to meet someone before enjoying Rundle Mall. Once you have completed your shopping, it is a short walk to the famous Adelaide Oval, which is one of the best sporting facilities in the world. Watching an Australian football game or a cricket match at Adelaide Oval is something that should be on everyone's bucket list. Enjoying 'the hill', the famous grassed area in front of the infamous heritage scoreboard for a game of sport is something I love about Adelaide.
Road-trip the Eyre Peninsula
Situated 3 hours north west of Adelaide is the gateway to the Eyre Peninsula. This large peninsula is filled with various options for exploration, and is fantastic for a road trip. Whether it is diving with great white sharks in Port Lincoln or the beautiful cuttlefish in Port Lowly, just north of Whyalla, there is plenty for people who love the water. Whether you are looking to eat fresh seafood such as oysters from Cowell or Coffin Bay or tuna and abalone in Port Lincoln, you won't be disappointed. Heading further west, you will find stunning and harsh coastlines with empty white beaches, plenty of surf and again great fishing. Continue heading further west, and you will find yourself at the beginning of the Great Australian Bight ready for some whale watching. As you can see, if you have the time for a road trip, exploring the Eyre Peninsula won't let you down.
Looking for day trips from Adelaide, including Barossa Valley tours? Check out these South Australia tourist attractions!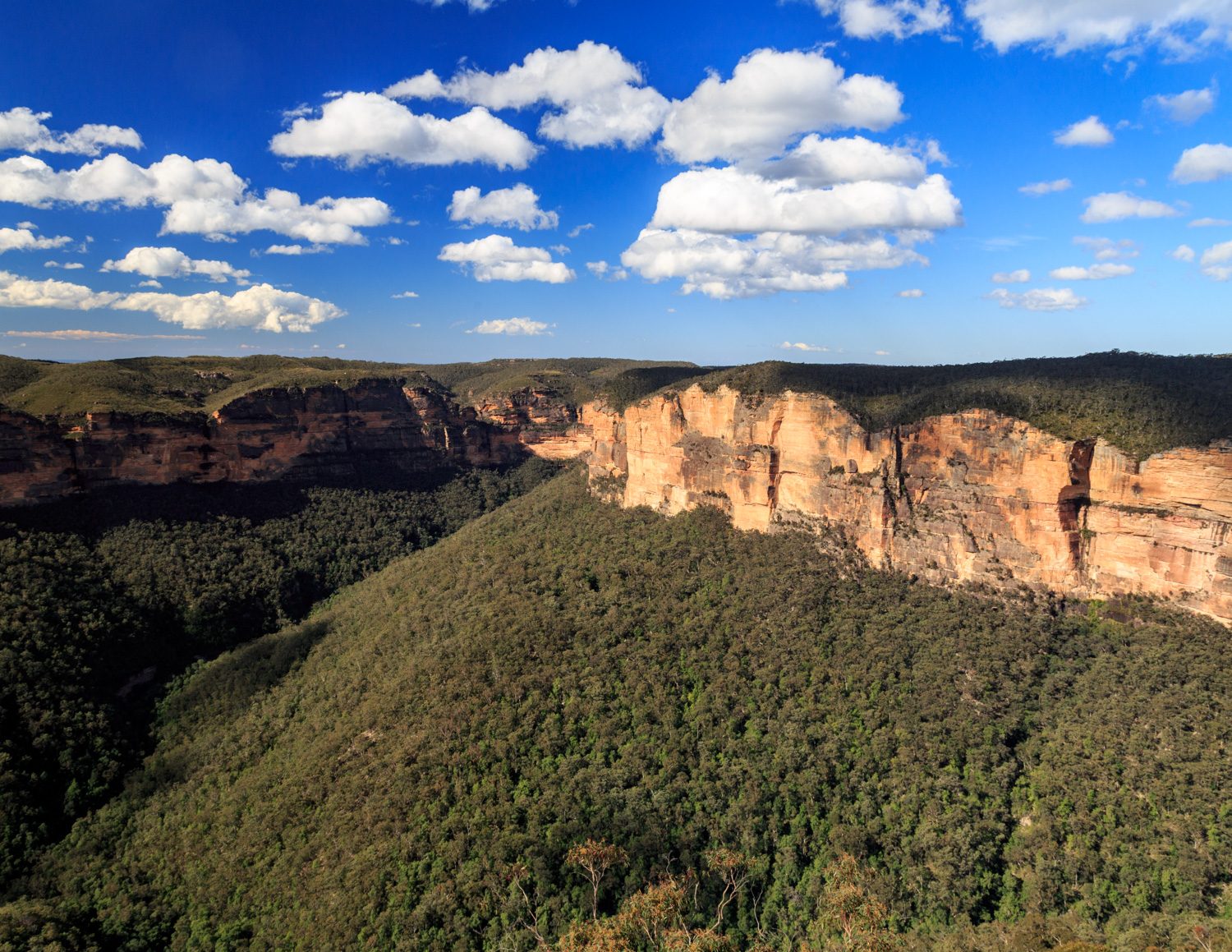 New South Wales
Cat Smith – Walk My World
Home to the one of most famous cities in Australia, Sydney, there is so much more to New South Wales than just the metropolis. Cat Smith shares her favourite places to visit in NSW.
Admire Sydney from above
Sydney is a beautiful city from every angle, but for the most wonderful views of them all, you need to take to the air. After take-off, it is only a couple of minutes before you are soaring over the Sydney Opera House, Harbour Bridge and dazzling Sydney Harbour, a view that is guaranteed to blow you away. Many helicopter trips will also fly over the famous Sydney beaches such as Manly, Bondi, Coogee and Maroubra. You can even spot whales if you're there in the season (May to October). If a helicopter ride is a bit too budget-busting, then head to the Blu Bar at Shangri-La Hotel which offers the best views in town – it's particularly atmospheric at sunset.
Go hiking in the Blue Mountains
Just two hours away from Sydney is one of Australia's most famous national parks and a UNESCO World Heritage area – the Blue Mountains. It's one of the greatest hiking destinations in the whole state, with enough trails to keep you occupied for months. Assuming you only have a little time to try out the many Blue Mountains activities, we'd recommend the Grand Canyon Trail. It takes you deep into the canyon, which is lush green and dripping in moss – it truly feels like a fairy grotto! For an epic full day hiking adventure, you can combine it with the Cliff Top and Junction Rock Track to make a fantastic but strenuous loop. If you're looking for something a little easier, then head to the Charles Darwin walk. Following a river, this trail meanders to the top of Wentworth Falls for stunning views across the Jamison Valley.
Visit the beach with the whitest sand in the world – Jervis Bay
It came as a surprise to us that the beach with the whitest sand, not just in Australia but in the world, was just a couple of hours south of Sydney – but Hyams Beach in Jervis Bay was given this prestigious title by the Guinness Book of World Records. This dazzlingly white beach is fringed by dense bushland, giving it a really wild feel. The beach is huge, so you won't have a problem finding your own spot, and the water is such a beautiful blue that you have to see it to believe it. If you love photography, it's also a fantastic place to watch the sunrise. What makes this area so special is that Hyams isn't the only beautiful white sand beach: for a quieter experience, try the nearby Murrays Beach.
Check out these New South Wales tours for more things to do in New South Wales and Sydney!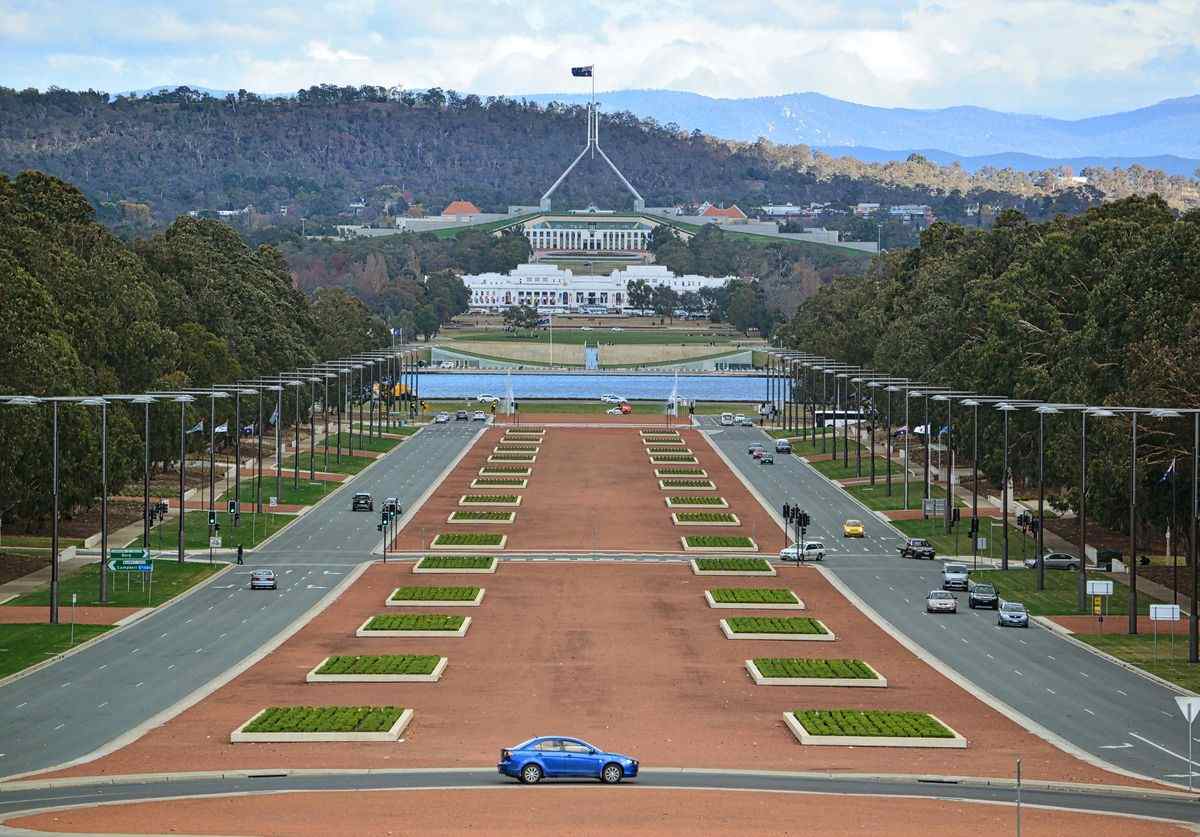 Australian Capital Territory
Whether you are interested in arts and culture, outdoor activities or great culinary experiences, the Australian Capital Territory is the place to visit. Canberra, Australia's "bush capital", is surrounded by national parks. The region offers over 140 cool climate vineyards to choose from, award-winning restaurants, and is home to some of Australia's most important art and museum collections.
Visit the National Parks
Over half of the ACT has been designated as National Park, where outdoor lovers can enjoy gentle strolls or longer hikes through the native bushland. You're bound to meet some local wildlife while taking in the views over the Brindabella Ranges. Mount Ainslie and Black Mountain have popular picnic and walking trails. Both have panoramic views over Canberra and are also home to over 500 species of birds and local fauna in the natural bushland setting. Mount Stromlo, Tidbinbilla Nature Reserve and Namadgi National Park all offer more serious hikes, including guided walks with one of the park rangers.
Explore the museums and galleries
As the capital city of Australia, Canberra is home to Australia's most important art and museum collections. See Sidney Nolan's "Ned Kelly" collection and Jackson Pollock's "Blue Poles" at the Australian National Gallery, or visit the Treasures Gallery at the National Library and spend a morning at the Australian National Museum. All are conveniently located in Parkes, by Lake Burley Griffin.
At the Australian War Memorial in Campbell, you will find contemplative commemorative spaces as well as an extensive war museum. The red gravel drive of Anzac Parade Commemorative walkway leading from the Memorial is a Canberra landmark, with views over both old and new Parliament House to Capital Hill and our iconic flagpole.
Discover Lake Burley Griffin
Man-made Lake Burley Griffin is the centrepiece of Canberra. Around the lake you will find most of the museums and galleries, surrounding parklands and over 40 kilometres of walking and cycling trails to explore. Hire a bike and cycle around the lake or enjoy a sightseeing cruise. For a truly memorable experience, take a sunrise hot air balloon ride over the lake.
Spend a morning strolling through the Royal Australian Botanical Gardens and Commonwealth Park. During spring (September to October), Commonwealth Park comes alive with "Floriade", a colourful exhibition of all things garden. Weston Park is also a fabulous lakeside family picnic spot, with playgrounds, safe swimming areas and a water park.
Take a day trip to Gold Creek Village
You can spend an entire day in northern Canberra at Gold Creek Village. Here you will find quaint heritage themed shops, the Cockington Green miniature village, National Dinosaur Museum, Canberra reptile zoo and the walk-in bird aviary.
Heading to Canberra? Check out all the best tours here!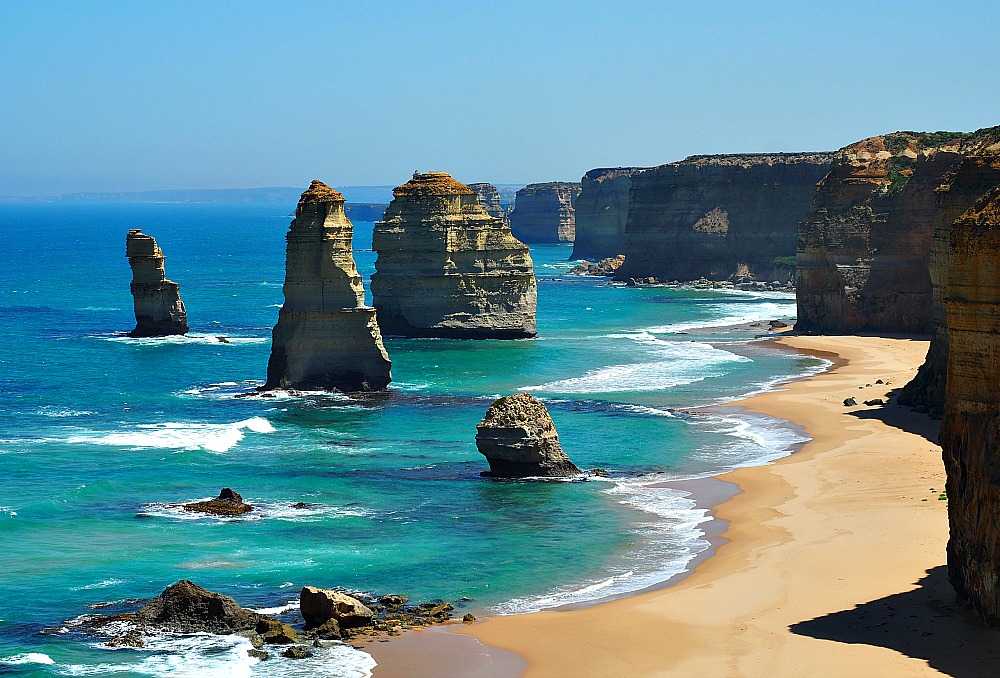 Victoria
Audrey Chalmers – Gumnuts Abroad
Victoria may be the second smallest state in Australia, but it packs a punch when it comes to things to do. The state offers a host of spectacular coastal, cultural and wildlife experiences, along with beautiful gardens and superb food, wine and coffee; meanwhile, its multi-cultural capital, Melbourne, is arguably the most sophisticated city in the country. All of this makes it tough to choose the top things to do in Victoria, but here are three of our favourites.
Visit a winery on the Bellarine Peninsula
The Bellarine Peninsula is a breathtaking destination with stunning sea views, historic seaside towns and glorious beaches. Sprinkled all along the Peninsula are boutique wineries producing award-winning cool climate wines. It's one of the largest grape growing regions in the state, and each winery has its own distinct growing environment. Once Victoria's best-kept secret, the Bellarine is becoming more and more popular with tourists and wine buffs alike. And the region has much more to offer than wineries alone; visit at any time of year and you'll find sporting events, farmers markets and spectacular festivals. Check it out before the crowds hit!
Spot Australian wildlife at Wilsons Promontory National Park
Simply known as 'The Prom', Wilsons Promontory is the southernmost point of mainland Australia. Only a few hours from Melbourne, it's a remote area filled with pristine wilderness and white sand beaches. It's a beautiful and wild natural haven that offers the chance to see kangaroos, wallabies, emus and wombats. At 50,000 hectares, The Prom has a labyrinth of walking tracks that range from gentle strolls to more demanding multi-day hikes. Walk to the top of Mt Oberon for magical views of huge granite mountains, Australian bush and the southern coastline.
Drive the Great Ocean Road to Warrnambool
The Great Ocean Road winds its way along Victoria's majestic, wave-crashing coastline to the spectacular rock stacks of the 12 Apostles and beyond. Driving the Great Ocean Road is as much about the journey as the destination, and you'll enjoy insanely epic views of the Southern Ocean, golden beaches, jagged cliffs and quaint coastal towns. Most people end their Great Ocean Road itinerary at the Twelve Apostles or Port Campbell, but if you drive a little further, you'll come to fabulous Warrnambool, a town famous for shipwrecks and whales. Yep, that's right. Whales!
For more places to see in Victoria and Melbourne, check out these Victoria tourist attractions!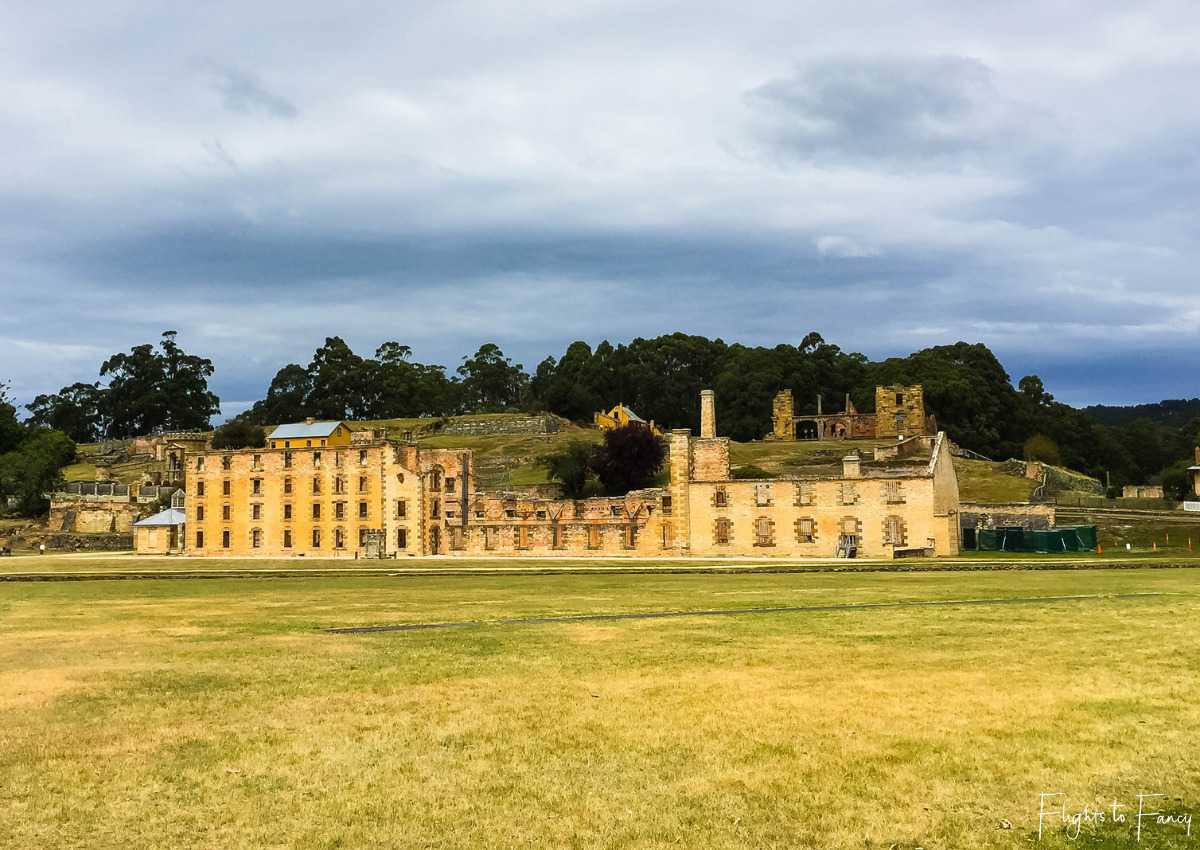 Tasmania
Allison Smith – Flights to Fancy
This apple-shaped island state off the southern coast of Australia is a flight away from the mainland, but Allison Smith explains why a trip to the far south is absolutely worth the effort.
Hike or cruise to Wineglass Bay
Wineglass Bay is located on the Freycinet Peninsula and is one of Tasmania's most picturesque locations. No visit to the Apple Isle would be complete without a visit. It does take a bit of effort to reach the pristine sands and crystal-clear water, but the hike is well worth the reward. Don't miss the viewpoint to see the spectacular horseshoe-shaped bay from above. If trekking is not really your thing, take a cruise to Wineglass Bay to experience the wonder without the walk.
Discover Tasmania's convict past at Port Arthur
Port Arthur Historic Site offers visitors a soul-shuddering glimpse into Australia's brutal convict past. Just over an hour away from Hobart, Port Arthur is an easy day trip from the capital. To get the most out of your visit, I recommend joining one of the free guided walks before exploring on your own. The Separate Prison is a particularly sobering experience, and closing the cell door gives you a little taste of just how bleak conditions were in the day. Your heart will break on the cruise as you hear tales of suffering from children as young as nine who were imprisoned in Point Puer Boys Prison. Port Arthur demonstrates just how horrific humans can be to each other, and serves as a stark reminder to do better today and every day.
Visit a winery (or two!)
The smallest state in Australia is no lightweight when it comes to producing some of the country's best wine. There are vineyards dotted all over the state waiting to be discovered, and some of my favourites are within easy driving distance of Hobart. Point the car towards Cambridge and stop at Frogmore Creek to try the Iced Riesling before popping next door to Riversdale Estate. Head north and make a pit stop at Wicked Cheese on the way to Pooley Premium Wine. If you are feeling peckish, grab one of their impressive wood-fired pizzas for lunch in the courtyard. On the way back to Hobart, be sure to stop at Stefano Lubiana to sample the sparkling wine. Regardless of which Hobart wineries you visit, you are sure to discover something to love.
Hit the trails at Cataract Gorge
It's not often nature's miracles are within easy walking distance of the CBD, but Cataract Gorge in Launceston is one of the exceptions. Slip on your hiking boots and hike one of the many trails, or just catch the chairlift across and have a leisurely coffee in the café while watching the peacocks strut past in all their finery. If the weather is warm, take a dip in the onsite swimming pool before following the river back towards town.
Check out these Tasmania tours for more Tasmania sightseeing ideas!
Heading Down Under? Get more ideas for your trip!
---