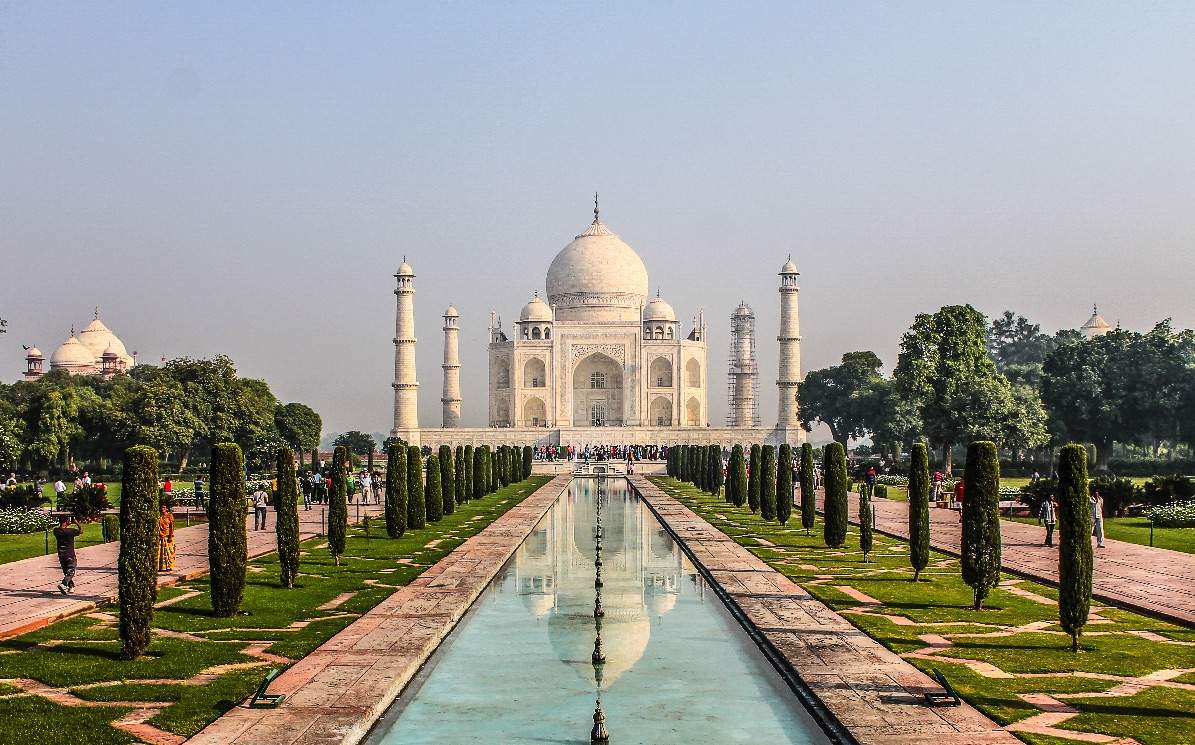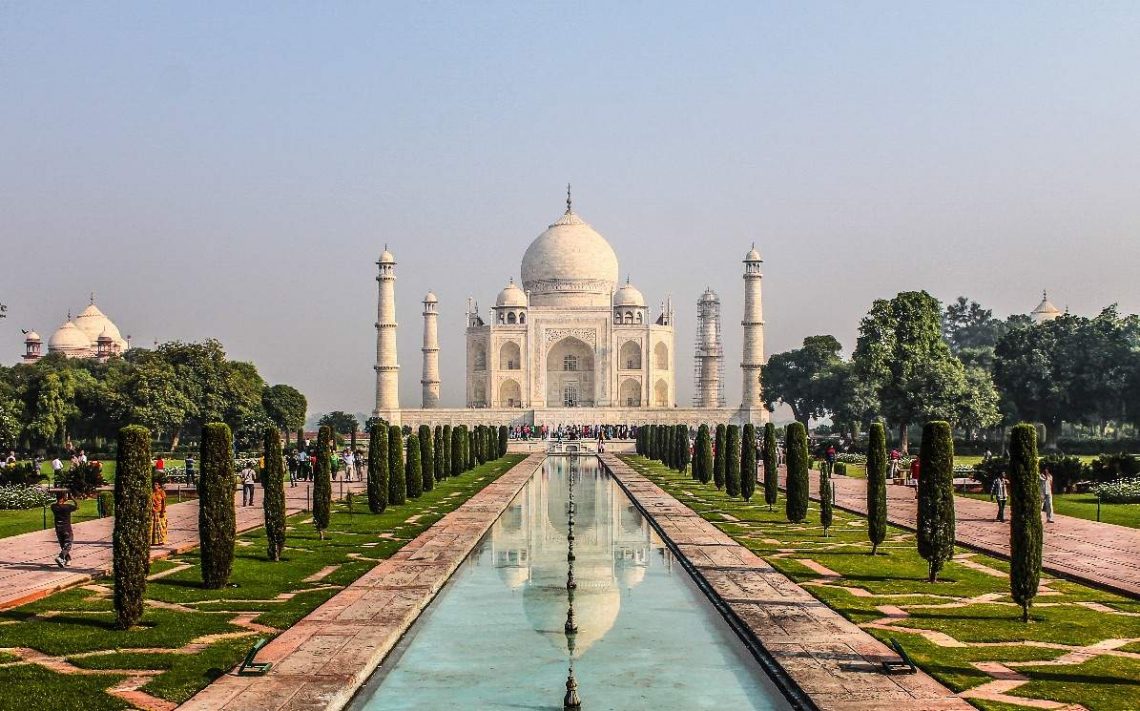 North and East India: What to do in almost every state
India. It's my favourite destination by far – for the colour, the heat, the swirling crowds and the incredible culture. Lay back on a tropical beach; join the throng at joyful celebrations such as the annual Holi festival, or discover the incredible wildlife that calls the subcontinent home.
But what destination in India should you pick for your own visit? Well, I asked the experts to weigh in with their own suggestions! A mixture of local Indian bloggers and regular visitors to the subcontinent, find out their favourite Indian states – and why you absolutely should visit them for yourself.
This post covers the states of North and East India. For Central and Southern India, check out my other post!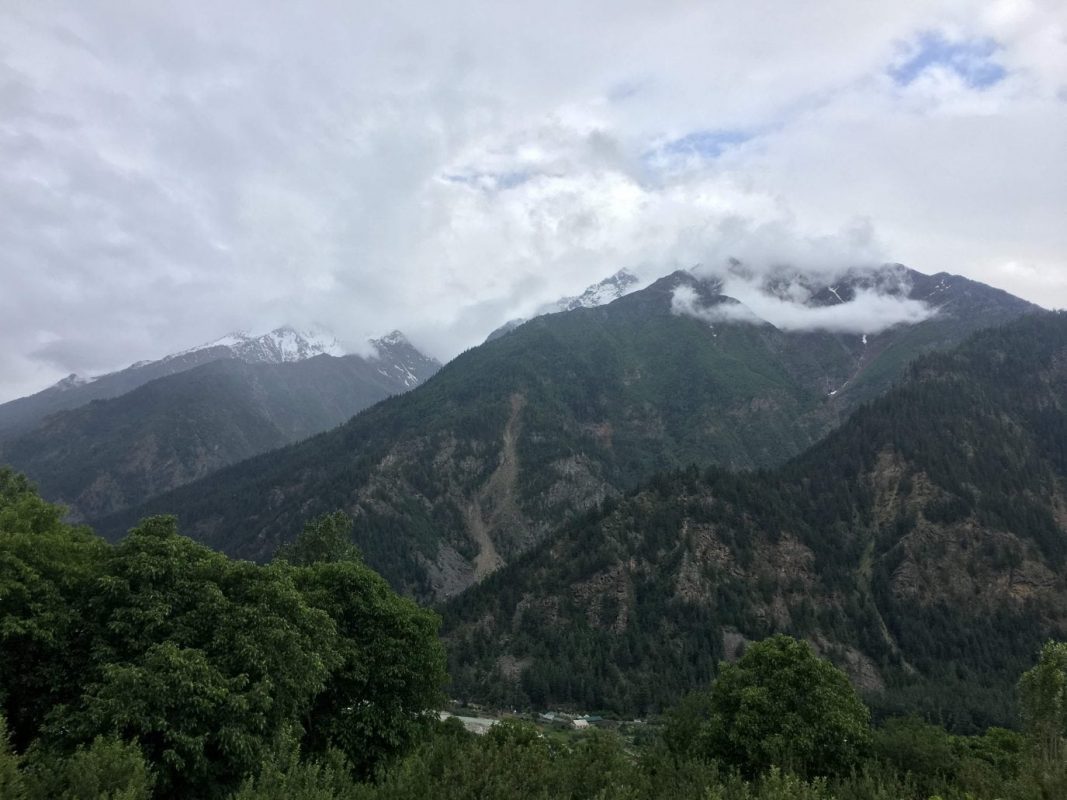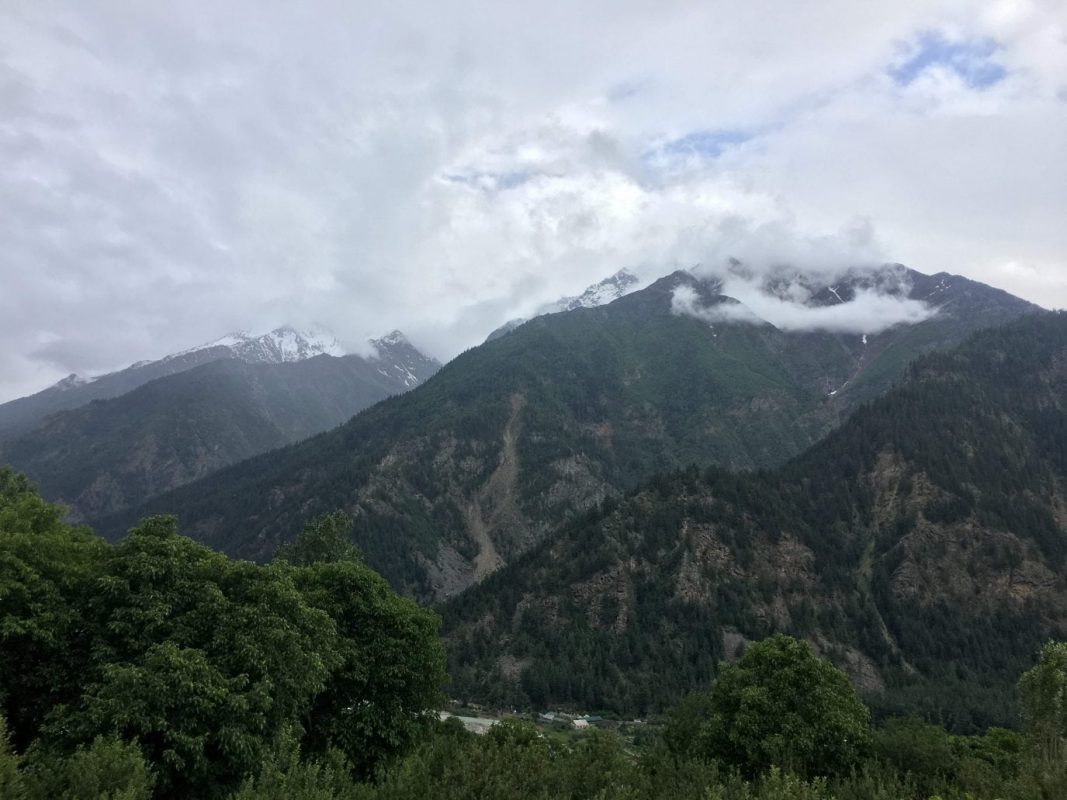 Himachal Pradesh
A mountainous state in the north of India, Himachal Pradesh is a tourists' haven. Welcoming visitors from all over India, Himachal Pradesh is a captivating destination for families, solo travellers and couples alike.
The state is an oasis for pilgrimage destinations with valued temples of various Hindu Gods. Numerous avatars of Goddess Parvati in Naina Devi, Chintpurni, Jwala Ji or Chamunda Devi, these temples attracts millions of tourists every year.
The famous and extremely difficult trek of Maninesh (Lord Shiva) is not only on a beautiful steep mountain but it also holds incredible religious value. The state is incredibly safe for solo travellers, going trekking in Dharamshala, Kasol or Sangla valley.
Stunning Manali is routinely picked by couples as a honeymoon destination which is completely justified by its natural beauty, historical temples and higher altitude Rohtang Pass nearby. For serious travellers, upper Himachal is true heaven. Be it Sangla valley, the end of India at Chitkul village, Spiti for starry nights and rugged mountains, travellers are mesmerized once they visit these gorgeous places. The snowy mountains of Sangla, rugged terrain of Kaza and humble people all over the state will make the road trip worthwhile in this landscape.
The food of Himachal is as unique as the state itself. The distinguished marriage receptions and functions are a memorable experience. The food is served in batches. Guests sit down on the floor with a leaf plate in front and the kitchen team serving one dish at a time. A must-try experience in itself. When in India, don't miss out a trip to Himachal Pradesh.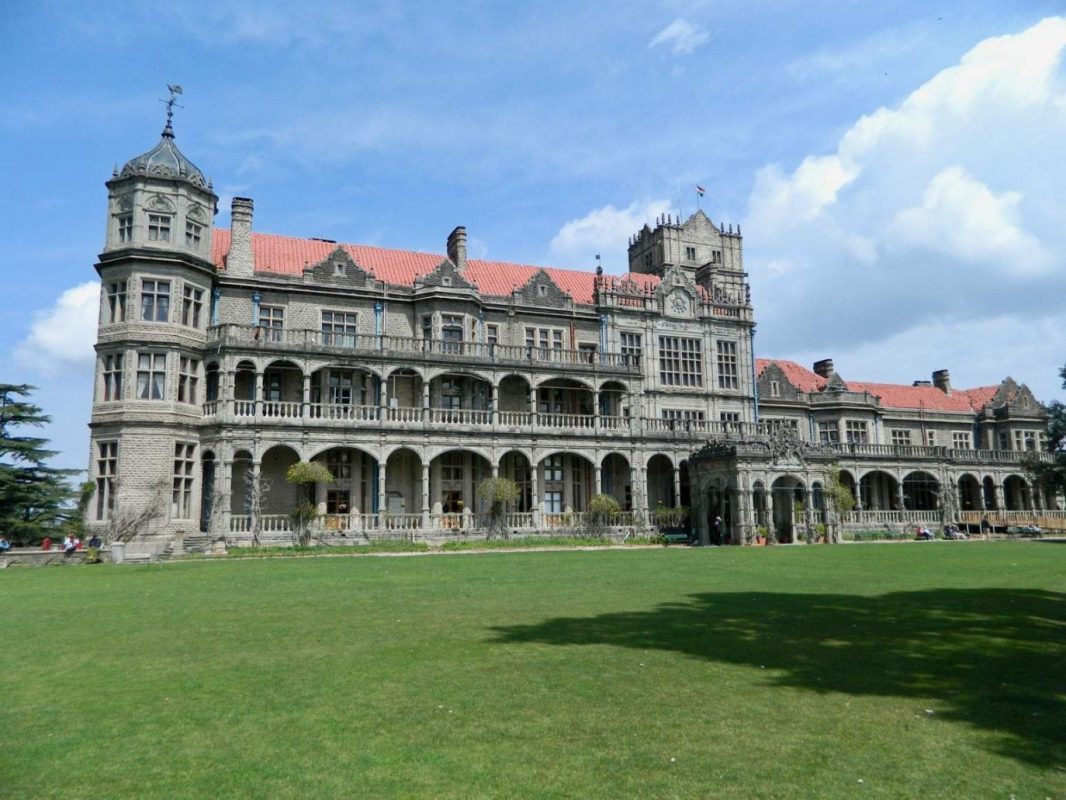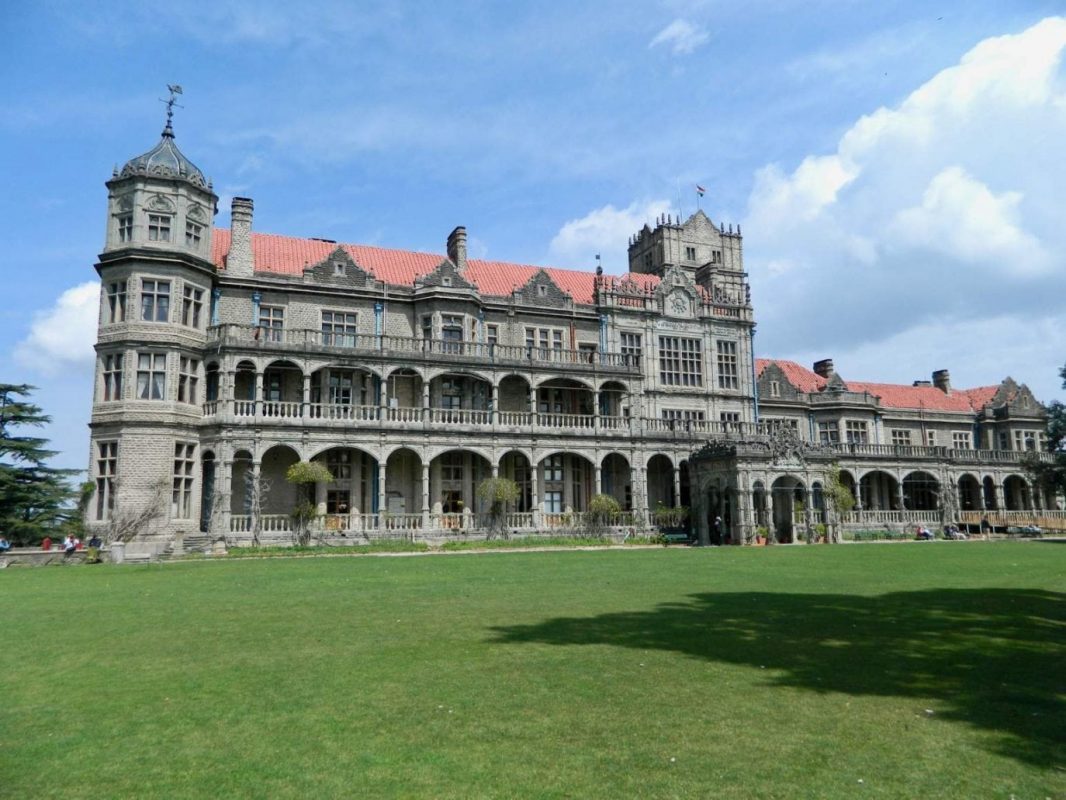 ---
Uttarkhand
Shweta Singhal – Zest in a Tote
Mountains make for a great escape from the urban chaos that most of us live in. And Uttarakhand in northern India is our go-to place for short family getaways every year. The northern part of the state is covered by high Himalayan peaks and glaciers.
Some of the most well-known Indian hill stations are in Uttarakhand – Mussoorie, Nainital, Dhanaulti, Lansdowne, Almora, Kausani, Bhimtal, and Ranikhet to name a few. Be it boutique resorts or lovely homestays – you will find something that appeals to you and makes you stop to soak in the cold, clean mountain air.
The major attractions in the state include 4 holy pilgrimage spots for Hindus – Badrinath, Kedarnath, Gangotri and Yamunotri (the sources of the Ganges and Yamuna). For wildlife enthusiasts, there is Bengal Tiger and other animals to be spotted at the Jim Corbett National Park. Yoga enthusiasts usually head to Rishikesh.
Uttarakhand is home to rare species of plants and animals – many found in Valley of Flowers national park and Nanda Devi national park, both UNESCO World Heritage sites.
Besides the lovely views of the Himalayan range, what works for us living in the National Capital Region is the connectivity to Uttarakhand. Some people prefer to do a road trip. There is easy connectivity via air to Dehradun, the capital city. But we prefer taking the overnight train, reaching early to a lovely resort nestled in the hills or the jungle.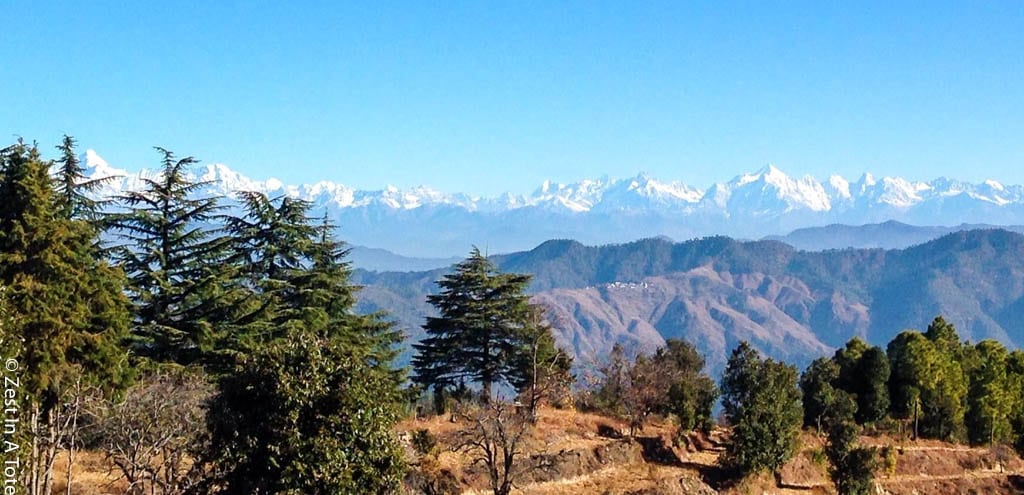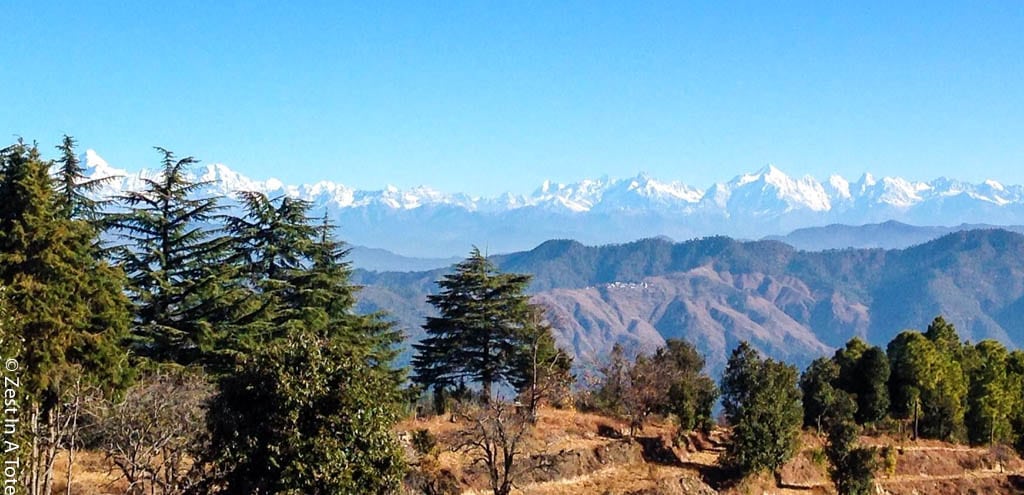 ---
Rajasthan
It is difficult to choose one state of India as my favourite, because I am biased and love every state of my country. Still, Rajasthan has a special place in my heart because this is the first state where I travelled with my girlfriends on my own.
My first trip to Rajasthan was more than 20 years back, and it's still fresh in my mind.
Apart from the emotional factor, I like Rajasthan for its rich cultural heritage. I am a history buff and love exploring monuments, forts, and palaces. There are so many forts and palaces in Rajasthan but each one is unique in its own way. You can't compare Mehrangarh Fort of Jodhpur with Kumbhalgarh Fort or the Nahargarh Fort of Jaipur because they are so different.
Every city of Rajasthan is different. Jaipur is the Pink City with grand forts and palaces; Udaipur has a beautiful palace built at the shores of the lake & is also known as the city of lakes and is predominantly white; Jodhpur's Fort or Cenotaphs complex of Jaswant Thada and its blue houses define it as the Blue City; and Jaisalmer's fort is the world's biggest living fort & it's known as the Golden City.
There are beautiful havelis (mansions), some of them have colourful fresco paintings and others have intricate Jalii (mesh design) work in stone.
The Thar desert is one of the biggest clusters of sand dunes in this part of Asia and has a unique feel. A desert safari is a must experience here.
Other than the grand monuments of Rajasthan, the state also offers a rich cultural experience in terms of performing arts, handicrafts, textile, and food. The hospitality of Rajasthan's people makes the experience unique.
I can simply say that if you have not visited Rajasthan then you are missing a big cultural experience in India.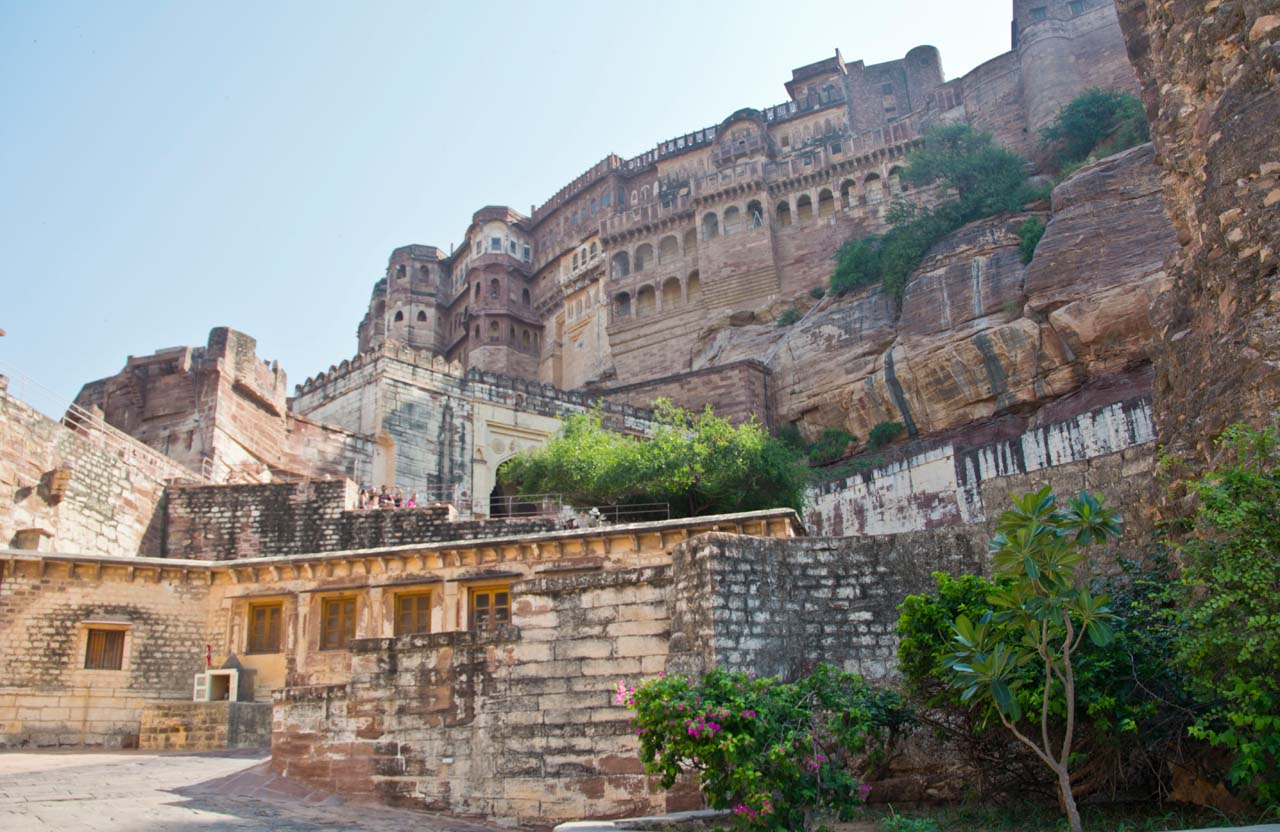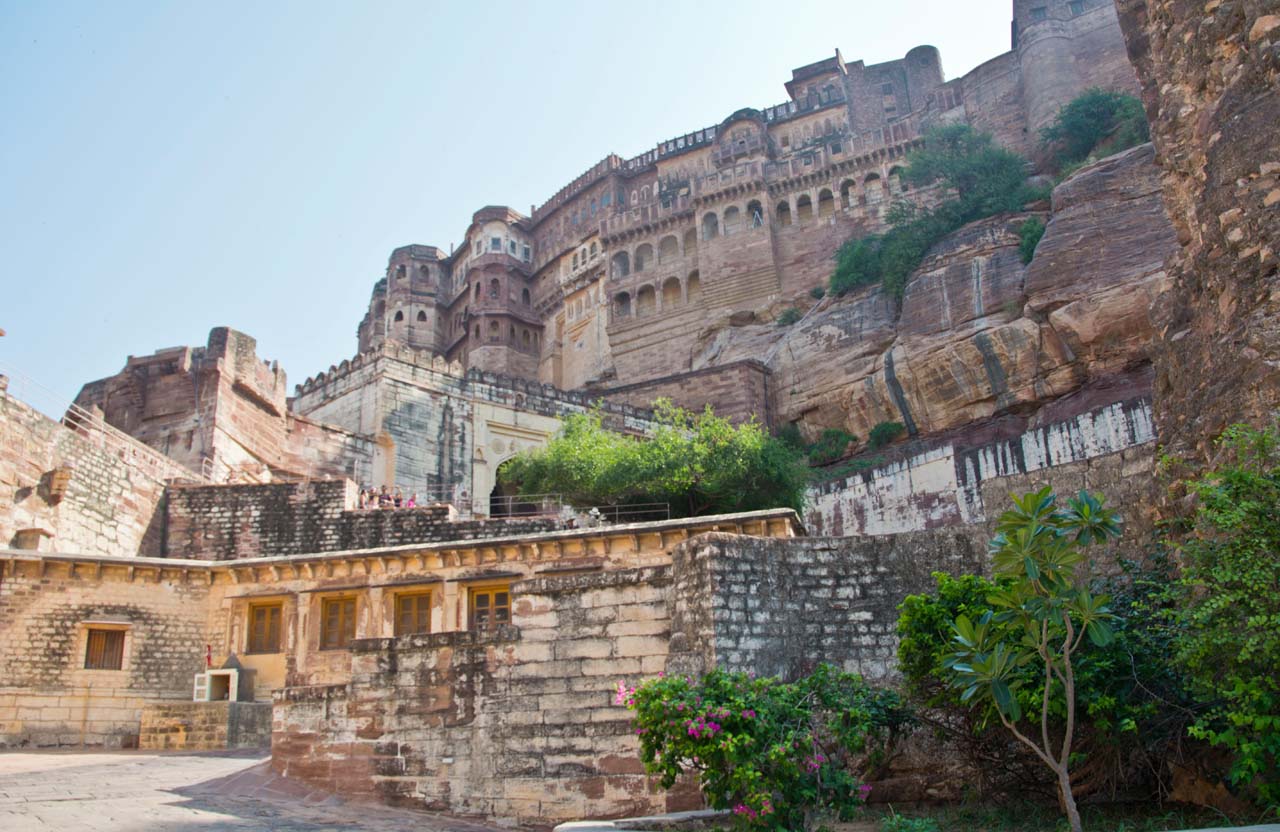 ---
Punjab
Punjab is one of the famous states of India, mainly because of the presence of the Golden Temple and because of its food. Every city in Punjab is unique in itself, bringing business to locals in a different manner. Amritsar is the centre of attraction of the tourism industry. But there are a number of other places to see in Punjab signifying the state's history.
Sikhism originated in Punjab and spread throughout the world, thus Harmandir Sahib is a major attraction from the state. Amritsar is close to Pakistan, and hence another must-see place in Punjab is the Wagah Border and the beating retreat ceremony. Patiala is an underdog in Punjab, with various palaces, Gurudwaras and temples to see. Don't miss out the picturesque Qila Mubarak and Sheesh Mahal when exploring the town.
Chandigarh is a unique city in India which is a capital of two different states – Punjab and Haryana. Chandigarh is an amazing place where most of the places to see are man-made. A perfect example of sustainable living in Rock Garden, the man-made Sukhna Lake feeding waters from the Himalayas.
The Bhangra is a folk dance from Punjab which is a delight to watch. The food from Punjab is absolute delicious – the aloo kulcha, the choley bathure, kulcha and much more. Spend a few days in Punjab to learn about the culture of this beautiful state.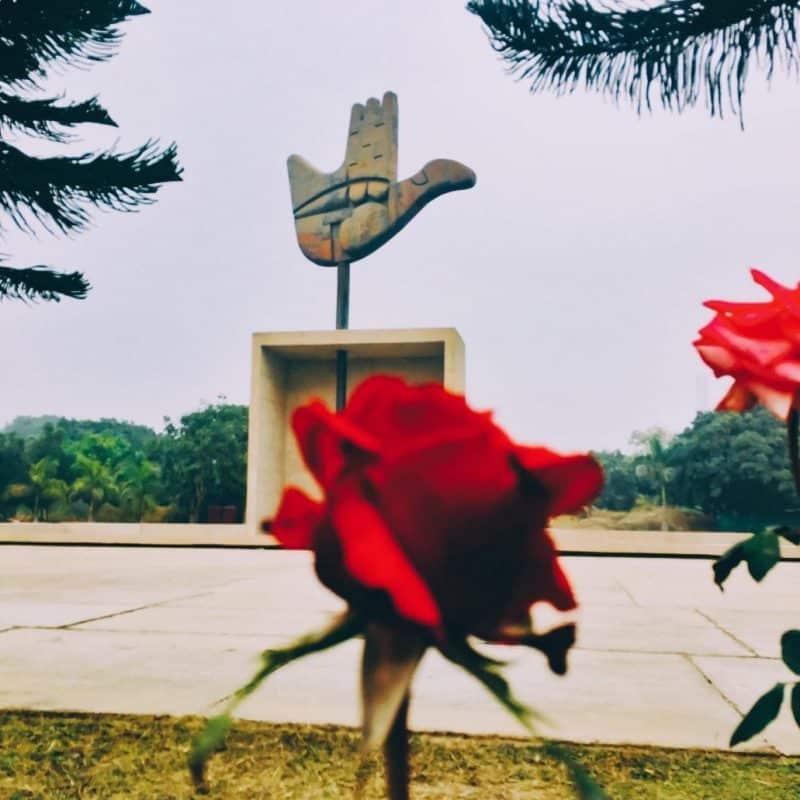 ---
National Capital Region (Delhi)
Still almost universally known as "Delhi" – without the New (or the Old), the National Capital Region is the entry and exit point for many travellers to India – and deserves far more time than the usual 1 or 2 days many travellers plan for it.
Delhi has suffered from something of a bad reputation over recent years – from concerns about air quality to female safety to scamsters hungry for a foreign dollar (or two). But to skip Delhi for these reasons would be to miss out on some of India's most incredible architecture, buzzing bazaars, and much more. As a city of more than 20 million people, there are multiple sides to Delhi – and we even managed to find tranquillity, greenery and luxury in Delhi's southern enclaves.
The NCR (National Capital Region) extends to Gurgaon (the modern and unremarkable business district in the south), Noida, and Ghaziabad in the east. Most of the action, though is in the city of Delhi itself.
Old Delhi is best for its stunning Friday Mosque – an identical twin of the one in Lahore, Pakistan – its fragrant spice market, sprawling bazaars and crumbing havelis. For the best view, climb up hidden stairwells to one of the rooftops that overlook Old Delhi. Nearby Chandni Chowk is home to some of Old Delhi's most famed street food (go easy here if you've just arrived in India as the hygiene is not necessarily the best), and New Delhi Railway station is an experience of its own.
Further south in the city, Humayan's Tomb is unmissable as an example of Persian architecture. The wide avenues of the city give way to parks dotted with monuments and crumbling tombs, such as the Lodi Gardens. Hauz Khas is home to the city's chicest eateries and some of the city's best (and safest) spots to stay.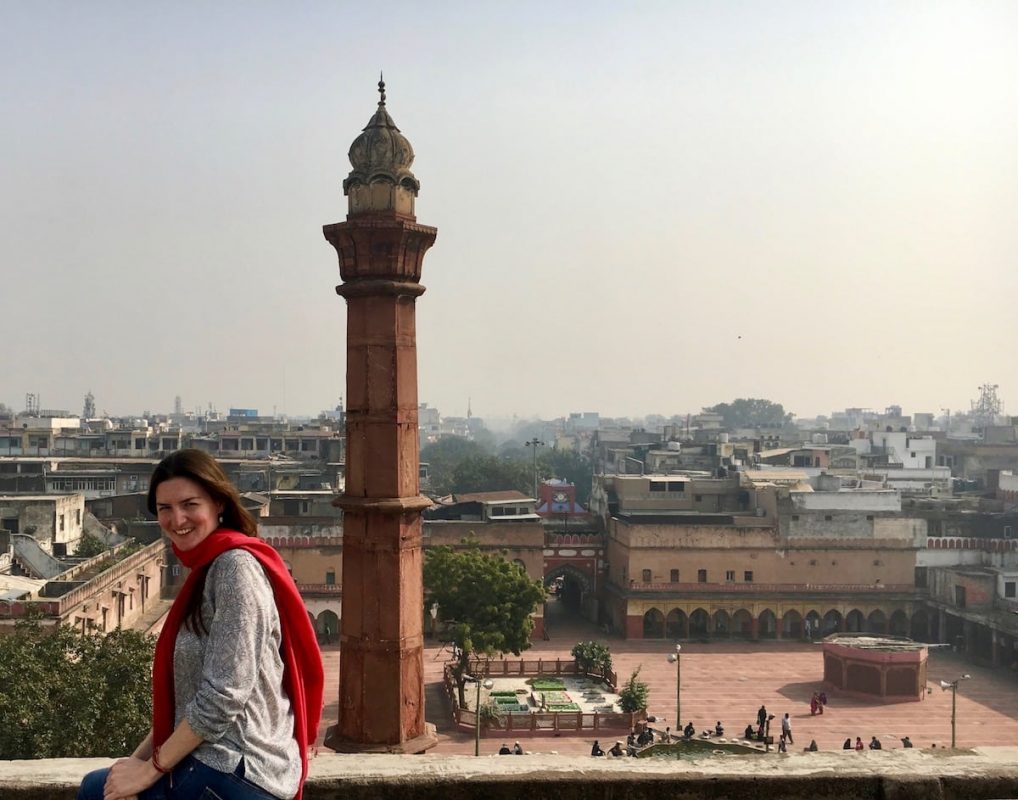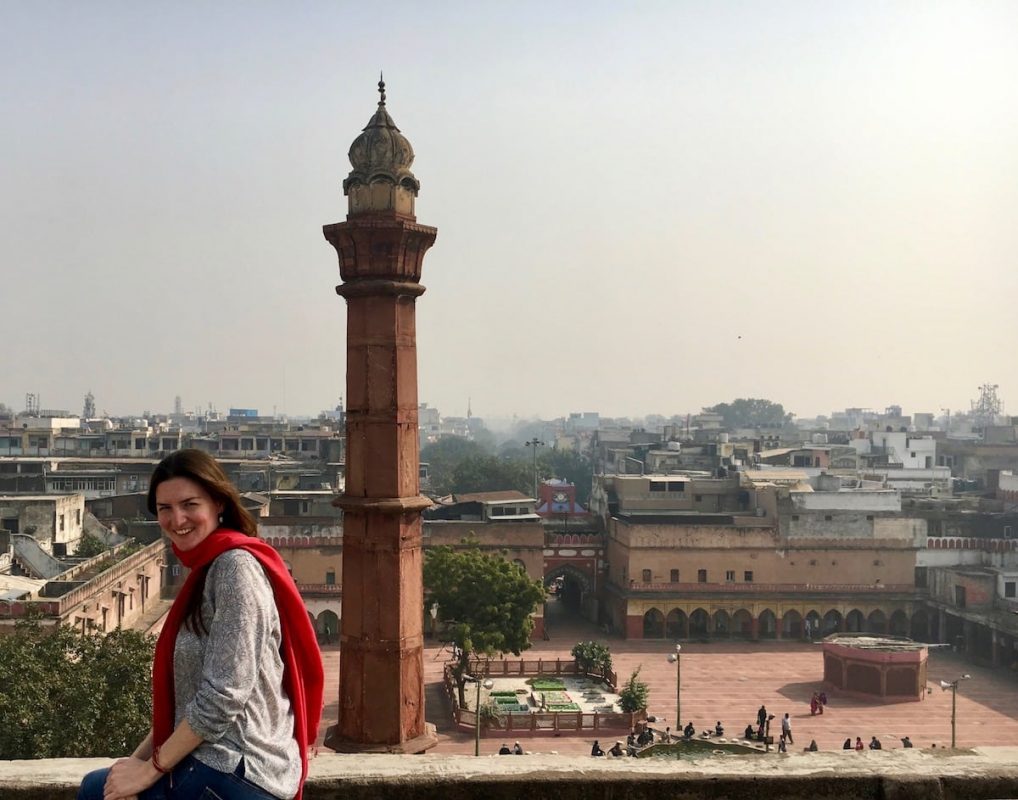 ---
Uttar Pradesh
If you tell most people the name of the Indian state Uttar Pradesh, they will most likely shrug. But if you say the magic words Taj Mahal they will instantly know what you are talking about. And yes, Uttar Pradesh is the proud Indian state which is home to the most famous Indian attraction, the Taj Mahal. However, that is not the only place that is worth visiting in Uttar Pradesh. And you should take in consideration other attractions as well.
Indeed, you should start with Agra, where you will not only find the Taj Mahal, as well as the Agra Fort, an exquisite example of Mughal architecture, and Fatehpur Sikri, a must-see if you are in Agra. But also include Itmad-Ud-Daula, or better known as Baby Taj, given its resemblance with the Taj Mahal but its much smaller size.
If you want to follow Buddha's footsteps then definitely head to Sarnath, the place where the Buddha held its first sermon. It's a place where you will find a mix of Buddhism, Hinduism, and Jainism. And since we are referring to religion, your next stop should be Varanasi, a place infused with Hinduism and spirituality. In Varanasi, you can walk along the ghats which are spread along the holiest river in India, the Ganges, and make sure not to miss the fire ceremony which is held each evening.
Other places which shouldn't be missed in Uttar Pradesh include Lucknow, the state's capital city, a places known for its rich cuisine, as well as Allahabad, a city at the confluence of the Ganges and Yamuna rivers, known for its Kumbh festival, which is the largest human gathering on the planet.
So start packing and planning, and head to India's Uttar Pradesh.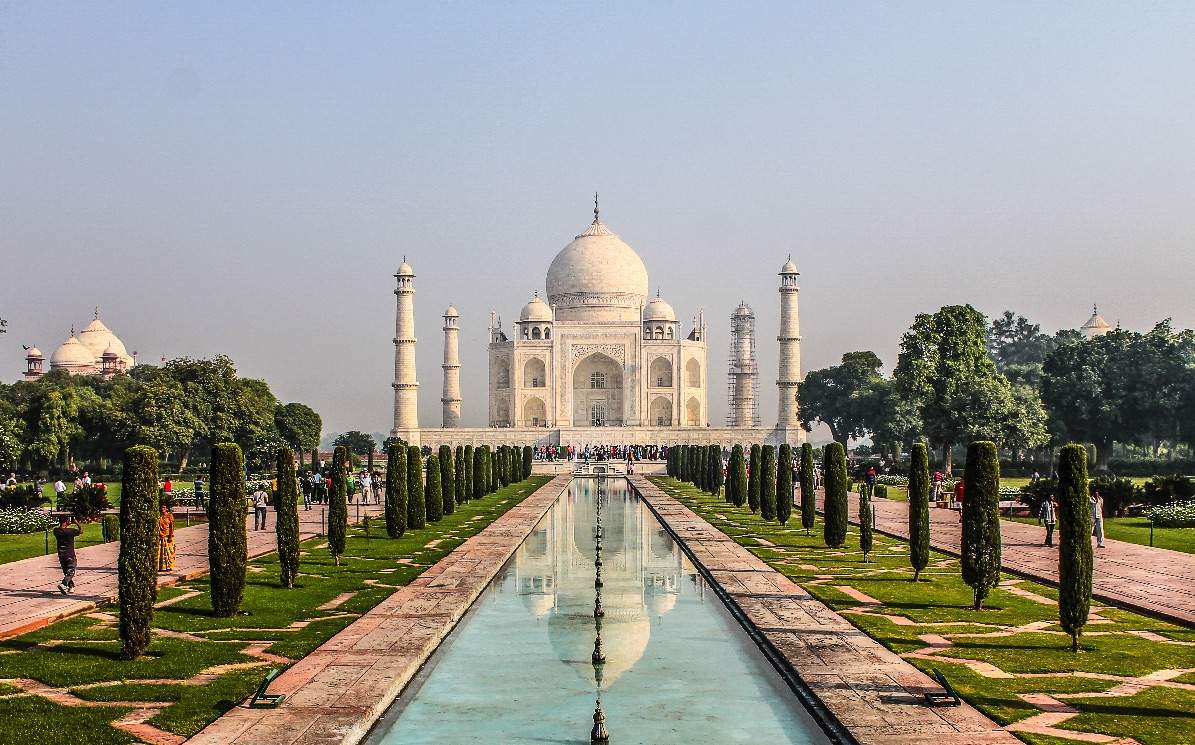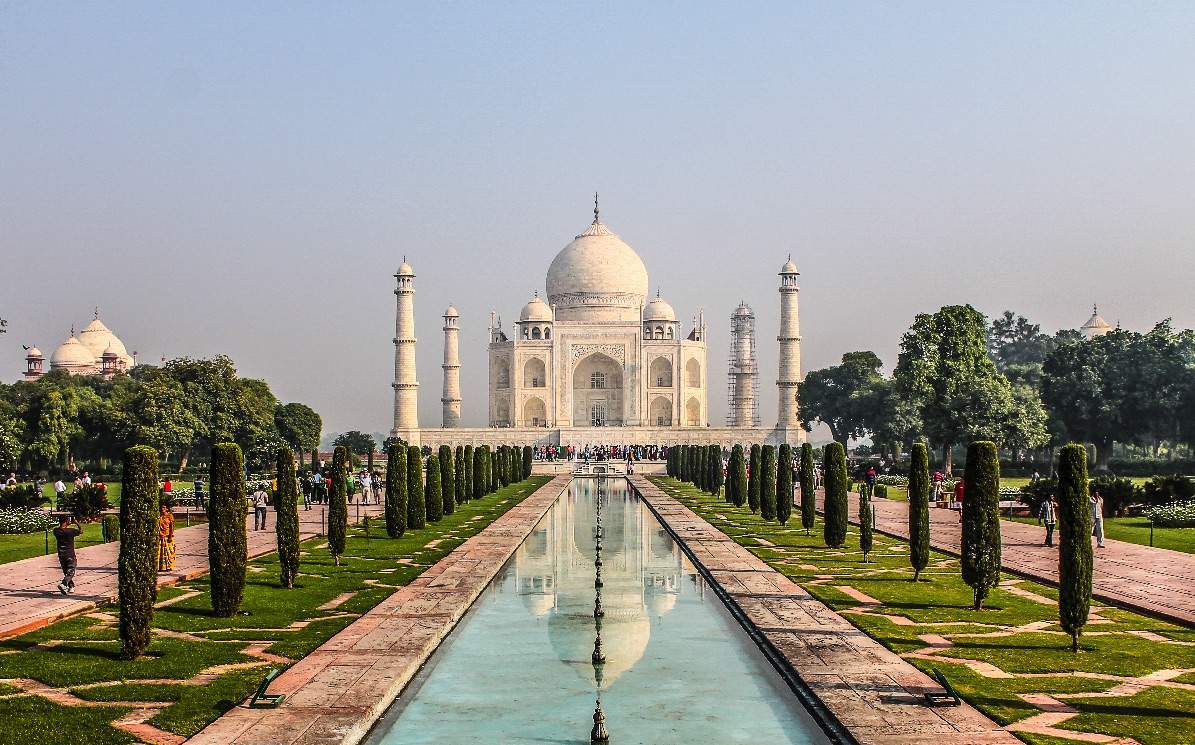 ---
Bihar
The state of Bihar in India's northeast has the third largest population of any state in the country. Formerly renowned as a seat of learning in ancient times, over the years it has unfortunately become one of the poorest states in India, with more than 88% of the Bihar population living in rural areas.
A visit to Bihar state, then, is to experience India without the tourist luxuries and infrastructure of its more popular regions. Instead, Bihar offers a more authentic look at Indian life – but that doesn't mean that there aren't some spectacular places to visit!
Because of its former glory as a centre of culture, Bihar is littered with cultural monuments that can be visited today, and is a centre of pilgrimage for Buddhists, Hindus, Muslims and Jains alike. Temples, caves and forts abound; but the crowning glory of them all is the magnificent site of Bodhgaya, close to the city of Gaya in the heart of the state. Bodhgaya is one of the four holiest sites in Buddhism, for it is here that Buddha sat beneath a Bodhi tree and gained the enlightenment that inspired a new religion which is followed by billions today.
The focus of worship in Bodhgaya is the Mahabodhi temple, which rings out with the chanting of the faithful. The Bodhi tree still stands, now a descendant of the original, and Buddhists from all over the world make pilgrimages here to pray and make offerings. Watch the worship, most of which takes place outdoors, receive a blessing from a Buddhist monk, or simply watch the local people as they string flowers to make garlands to be offered in worship. The local area is also home to a number of other temples, including a spectacular Thai temple. Truly, Bihar state is a jewel not to be missed.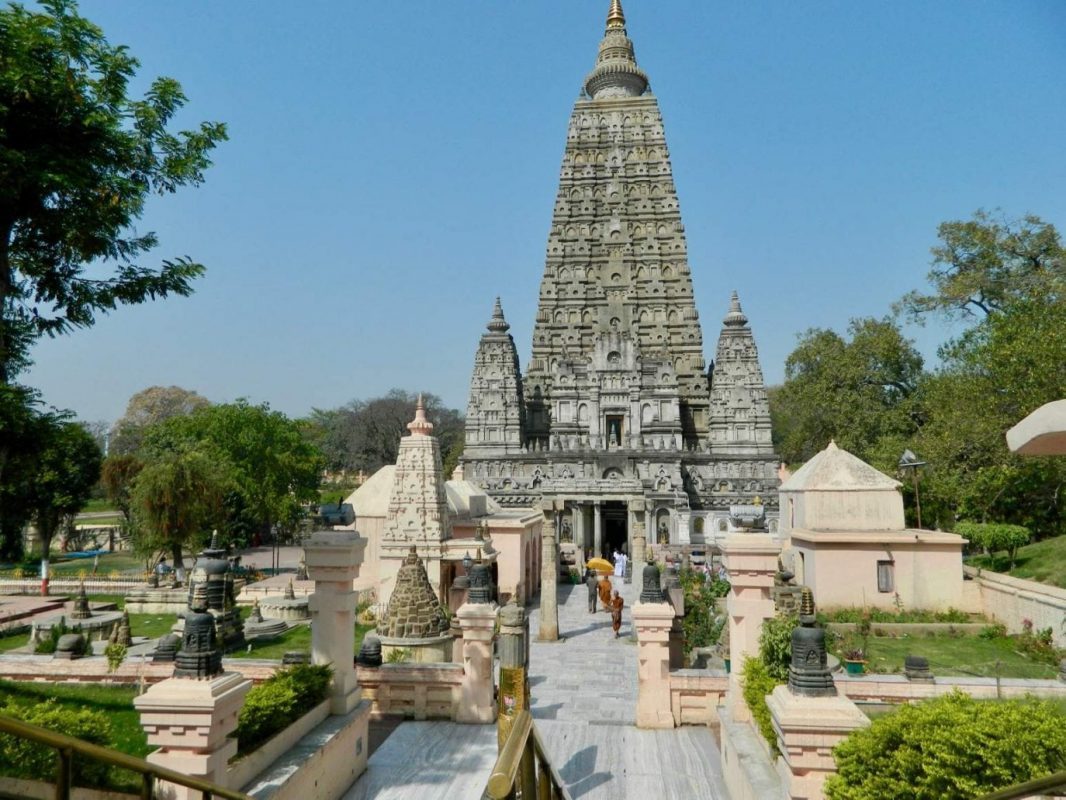 ---
Jharkhand
Seemah Gurnani – PandaReviewz
Jharkhand is located in the Eastern side of the country, and was born out of the southern part of Bihar. Jharkhand is an important state to India because of its rich treasury of minerals – it holds 40% of the resources of the country. Ranchi is the capital of the state.
The people of Jharkhand are very colourful and culturally rich. A huge part of it falls in the Chotanagpur plateau which gives it a rich diversity, and several rivers flow through it: the Sone, Subarnarekha, and Damodar are the most prominent among them. Jharkhand food is an amazing part of the state; it is filled with spices which make it delicious.
Places to visit in Jharkhand:
There are several unique places to visit in Jharkhand:
Ranchi: The capital city of the state is well known for its waterfalls. Dassam is the most notable among them. But others include the Hundru, the Jonha and the Panch Gagh Falls.
Deoghar: This is another notable place because of its temples. You can visit the Baba Baidyanath Temple, Trikuta Hills etc.
Palamu: An ecological retreat and a nice place for history enthusiasts. Notable places to visit are the Palamu Wildlife Sanctuary and the Betla National park along with the Palamu Fort.
Hazaribagh: If you want to spend your time amidst nature then this place is perfect. The lake, Canary Hills, and the Hazaribagh Wildlife Sanctuary are frequently visited spot.
Jharkhand is a remarkable state filled with forests, culture, and people. All Indians should visit this state to have a look at its beauty and the reserves. People from the nearby states of Bihar, Orissa and West Bengal love to visit them as weekend trips. It is quite an underrated state but the place is getting the love that it should have a long time ago.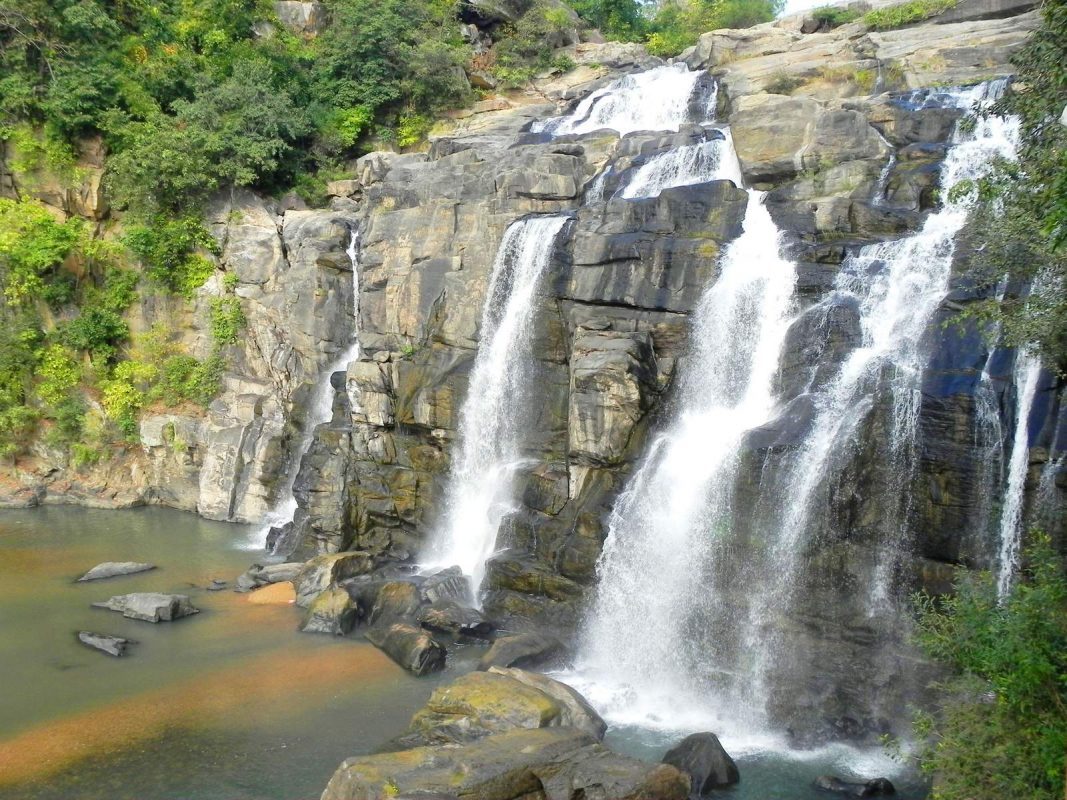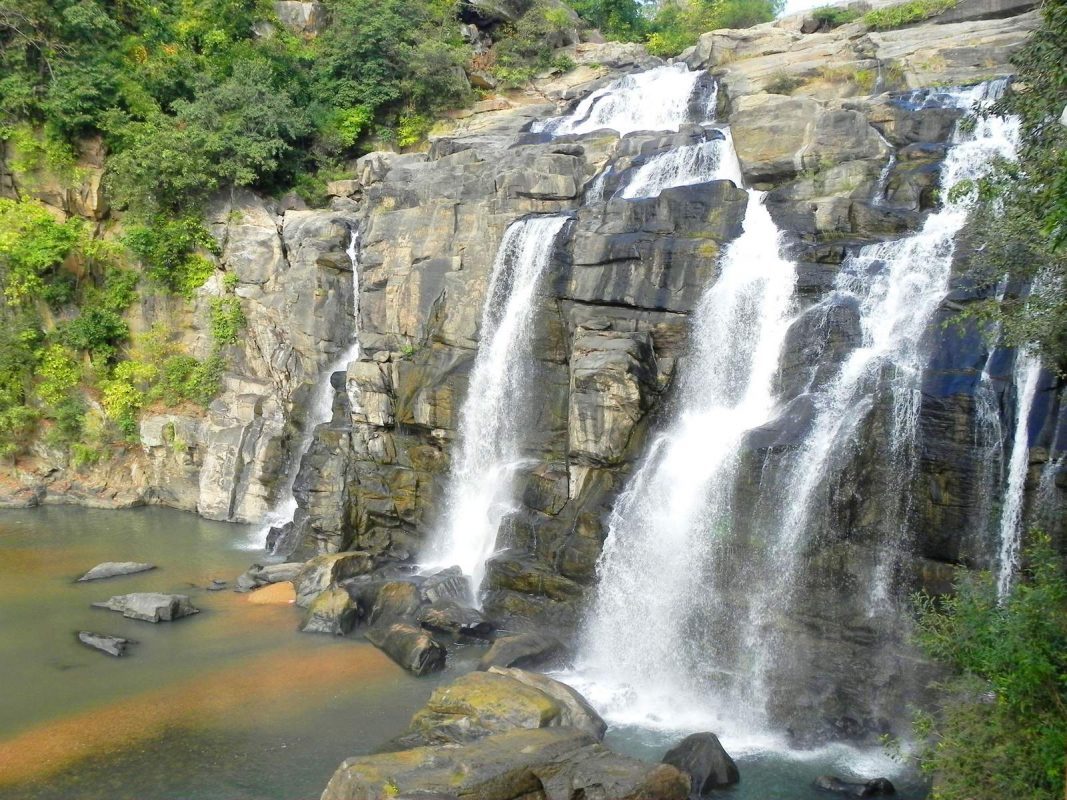 ---
Sikkim
Located in the northeastern part of India is Sikkim, in the foothills of the Himalayas. Surrounded by mist-shrouded mountains, this small picturesque state is blessed with the most spectacular views including Mount Kanchendzonga (the 3rd highest mountain in the world), Mount Makalu, Mount Pandim, Mount Sinoulchu and served as the entry point for Tibet and China during the historic period. Sandwiched between the kingdoms of Nepal in the west and Bhutan in the east, Sikkim is blessed with spectacular natural beauty and vibrant culture. My favourite memories from Sikkim are the alpine landscapes, subtropical forests, peaceful lakes, Buddhist monasteries and the welcoming locals (they are really kind and helpful). The best season to visit will vary depending on which part you would be travelling to. The first time I travelled to this mystical wonderland was back in 2017. I was backpacking with a friend I met on a trek and it was the first time we had couchsurfed. We were exploring Aritar, a beautiful hill station located on the Silk Route in Sikkim, set amidst sweeping hills of paddy fields and placid lakes. We had the most amazing host who had arranged local sight-seeing for a couple of days. For a unique experience try the local cuisine and interact with the locals. This part of the country is largely unexploited, and the entire time I was there I was surrounded by snow capped mountains. My second visit to Sikkim was this year when I did the Goechela trek and travelled solo for a week in Pelling, Gangtok, Lachung and Yumthang Valley. The landscape is lined with rhododendrons and mountains that seem to touch the heavens.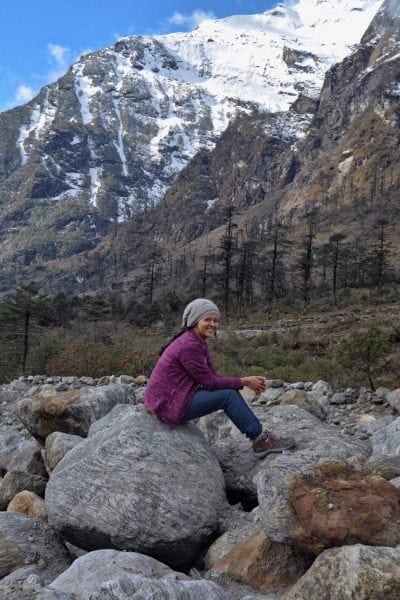 ---
Meghalaya
Meghalaya is one of the seven states that form the northeastern region of India. It is not yet as well known to tourists as some of the more popular Indian states like Kerala or Rajasthan, but those who visit once tend to fall in love with the destination. Meghalaya is a small hilly region known for its natural beauty in the form of scenic waterfalls, rolling green hills and emerald lakes. When you realise that the world's wettest places (Cherrapunji and Mawsynram) are located in this state, you will understand how aptly named it is. Meghalaya is Sanskrit for "Abode of the Clouds"!
The capital, Shillong, is the largest town and the most convenient place to base yourself for visits around the area. Within Shillong, there are quite a few places worth visiting, such as the Umiam lake, the Don Bosco Museum, Elephant Falls etc. If you have sufficient time you could also go for a stroll around Ward's Lake. The true beauty of Meghalaya lies outside its main towns though, so get a cab and take day-trips to Cherrapunji, Mawlynnong and Dawki from Shillong.
Cherrapunji, or Sohra as it is also known locally, has some really gorgeous waterfalls, such as the Dainthlen Falls, the Nohkalikai Falls (the tallest waterfall in India) and the Seven Sisters Falls. Cherrapunji is also a caver's delight, with a number of limestone and sandstone caves that can be visited and explored.
Mawlynnong, the cleanest village in Asia, is quaint, calm and very clean indeed. Its second claim to fame is the Living Root Bridge close by. These bridges were made by the tribals by training tree roots to grow in a certain direction and then weaving them into a mesh along with mud to form a bridge to cross over streams. From Mawlynnong you can continue towards Dawki near the India-Bangladesh border, where the river Umngot has the clearest water you could ever imagine.
Getting there: Shillong's airport is only served by a single Air India flight, so most people take a flight or train into Guwahati and then drive three hours to Shillong.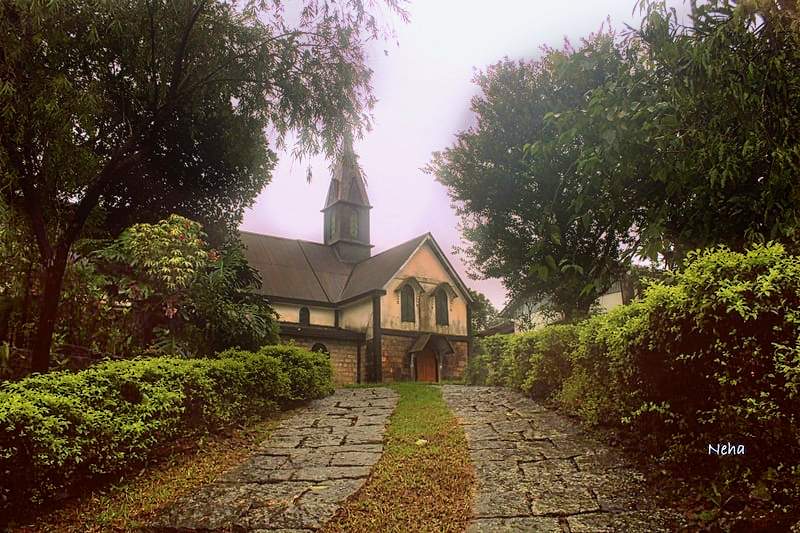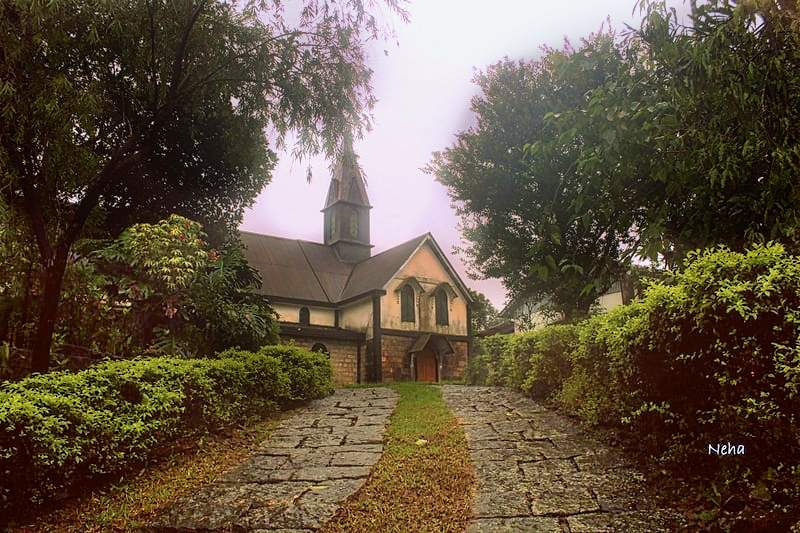 ---
West Bengal (Kolkata)
Nafisa Habib – My Own Way To Travel
So far I've visited many states in India. Every state has different traditional and cultural values, languages and food habits. I have extra love for West Bengal because of the Bengali traditions, customs, and food. My favourite is Kolkata. It is an ultimate rejoice to travel Kolkata. A Kolkata city tour is always fun to me. There is so much to do and see in this oldest historical capital of West Bengal.
The best part is here in Kolkata you can enjoy budget travel; you don't have to spend much to live or do many fun activities in the city. You'll find plenty of budget accommodations, restaurants, markets to stay, eat and shop a lot. There are many easy public transport services to move around the city, even walking tour is fun here. Most of all I love to travel like a local in Kolkata. Old Kolkata is the touristic area where you'll find many tourists all around the year comes to explore many historical sightseeing attractions. You'll also get standard medical treatments in Kolkata. There are many leading hospitals in Kolkata city.
Some must-visit tourist attractions in Kolkata are Victoria Memorial Hall, Indian Coffee House, Indian Museum, Howrah Bridge, Mother House. Moreover, don't miss to try Bengali sweet dishes and curd, and also fish curry with plain rice. You might too love to attend many Bengali festivals during your trip to Kolkata.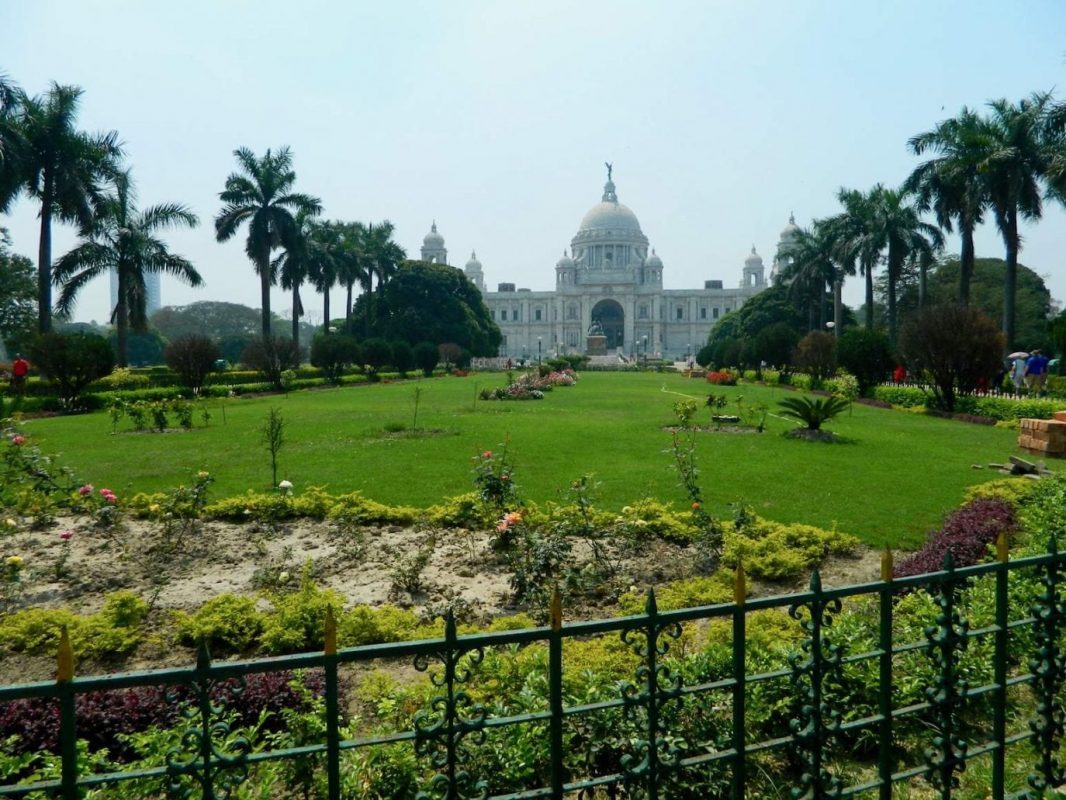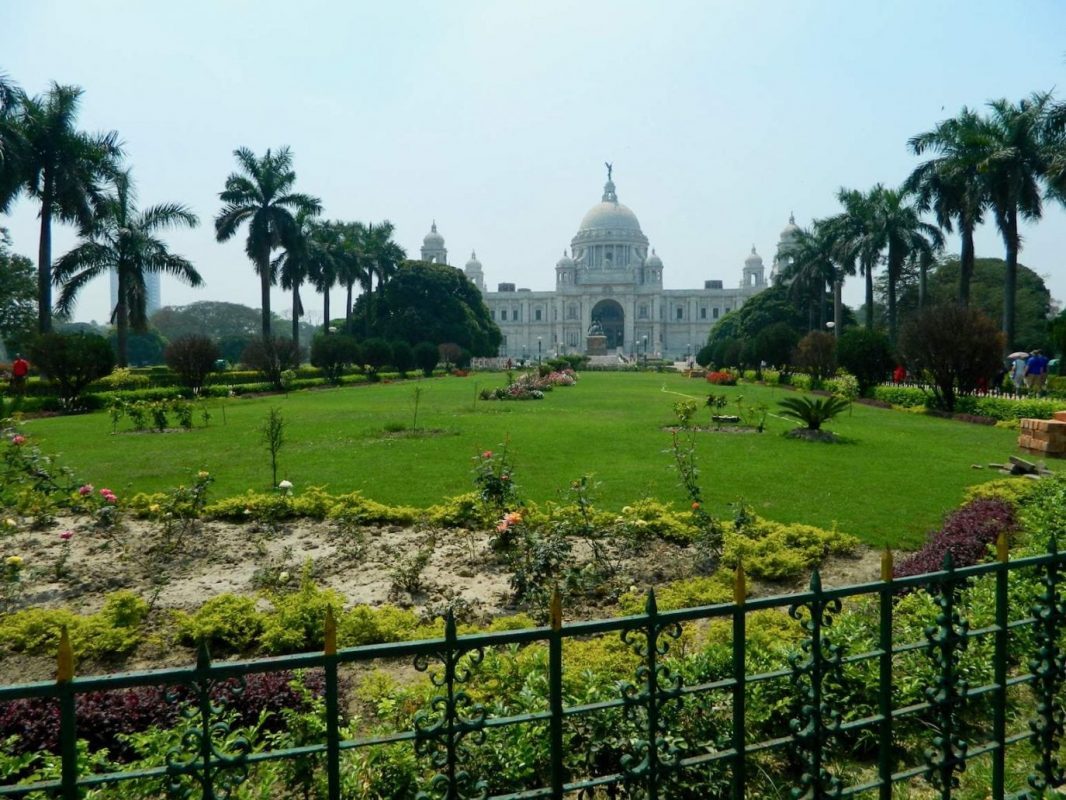 ---
If you're as much of an India fan as I am and enjoyed reading about northern and eastern India, don't miss my other post on India's central and southern states!
Save this post for later – pin it!