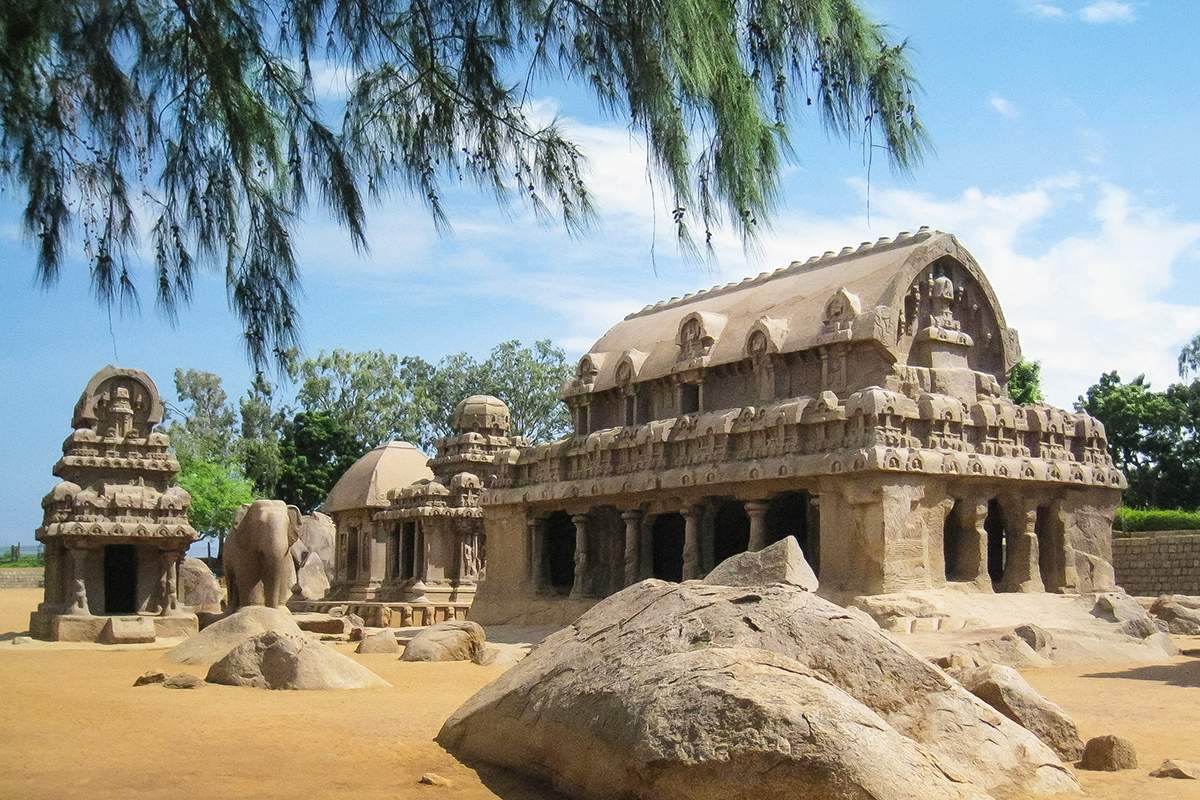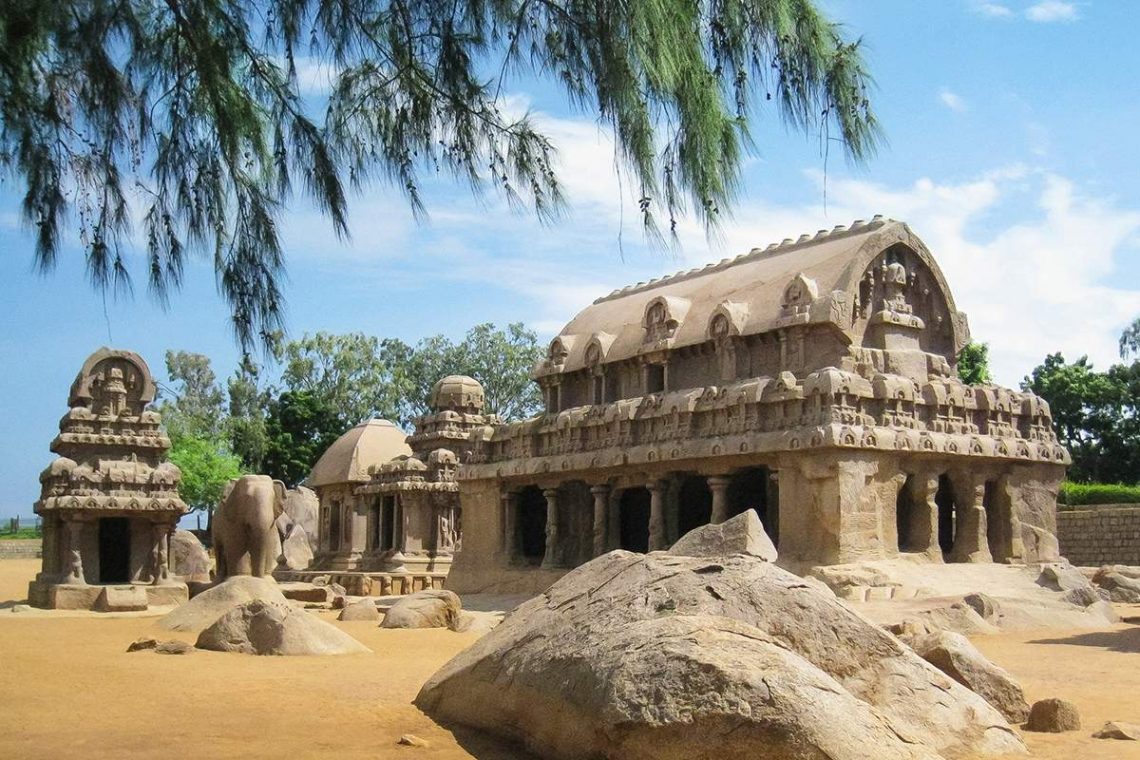 Central and Southern India: What to do in almost every state
India. It's my favourite destination by far – for the colour, the heat, the swirling crowds and the incredible culture.
But what destination in India should you pick for your own visit? Well, I asked the experts to weigh in with their own suggestions! A mixture of local Indian bloggers and regular visitors to the subcontinent, find out their favourite Indian states – and why you absolutely should visit them for yourself…
This post covers the states of Central and Southern India. For North and East India, check out my other post!
---
Madhya Pradesh
Mariellen Ward – Breathedreamgo
Madhya Pradesh is known as the heart of India, partly because of the warmth of the people and the antiquity of the traditions, and partly because it's in the centre, the heart, of the country. In spite of its central location, however, it is considered a remote region, and doesn't attract as many tourists as other parts of India. This is perhaps a blessing in disguise as one of the reasons I love Madhya Pradesh is because it is so green and unspoilt.
Unlike many other states in India, Madhya Pradesh still has about 44 per cent forest cover. After a healthy monsoon, it's a very green state, with lush jungles and forests carpeting vast regions. These tracts of green are home to some of India's largest and most abundant national parks and India's national animal: the tiger. Madhya Pradesh is known as tiger country because tiger reserves like Kanha National Park and Bandhavgarh National Park are two of the best places in the country to see wild tigers!
Culture and spirituality are also very well represented in Madhya Pradesh. The state plays host to one of the largest spiritual gatherings on earth, the Kumbh Mela, at Ujjain every 12 years. The temples of Madhya Pradesh are world-renowned, and there are three UNESCO World Heritage sites in the state, though one of them greatly overshadows the other two. The Khajuraho Group of Monuments in the northern part of the state is a cluster of magnificent, thousand-year-old temples. They are architecturally stunning and covered with sublimely beautiful carvings that evoke every aspect of human life including the erotic.
One final observation. I have spent about two months in Madhya Pradesh, in total, and have driven from one end of the state to the other about two or three times. Never have I seen so many neat, clean, and tidy villages. They are charming, filled with bright white-and-blue painted houses and friendly people who are quick to wave and smile.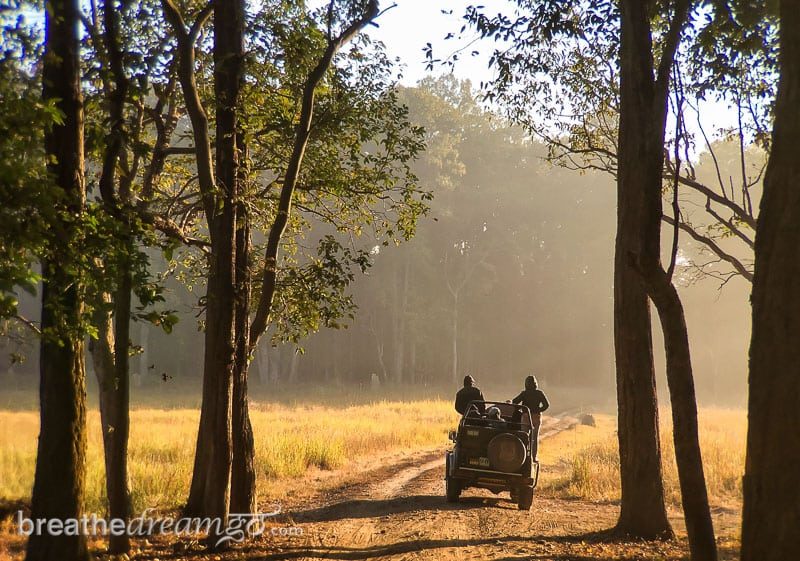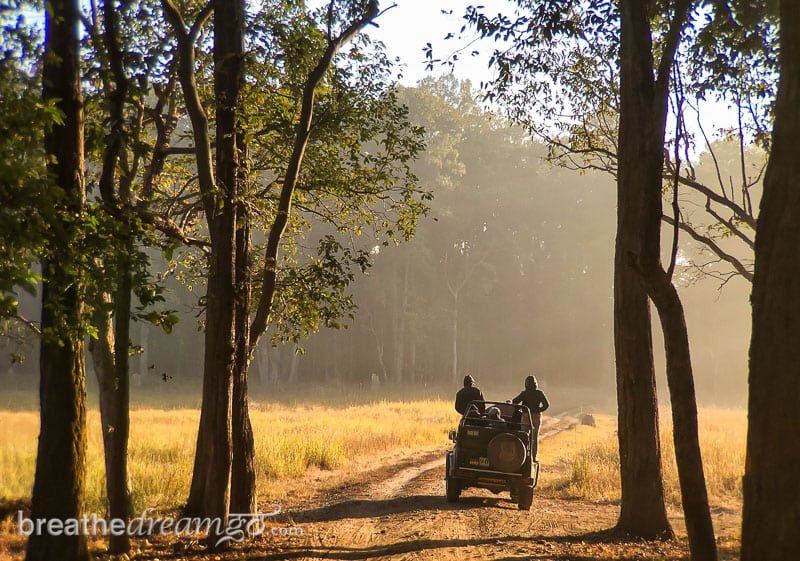 ---
Gujarat
The state of Gujarat, on India's west coast, might just be the undiscovered jewel of the country. With very few visitors compared to many other states, Gujarat has a rich cultural and geographical diversity.
Check out the bustling cities of Gujarat, like Ahmedabad with its historic city centre and Gandhi's ashram on the banks of the Sabarmati River. Or explore the cities of Bhuj, Jamnagar and Dwarka, each with something quite different to offer, be it historical, cultural or spiritual.
Go in search of Gujarat's wildlife: the state is home to Gir National Park, with the world's only surviving population of wild Asiatic lions, as well as a wealth of other animal and bird life. Visit the wild asses of the Little Rann of Kutch, or check out Jamnagar Marine Park, where you can wander miles upon miles of offshore reef to examine the sea life that makes its home close to the mangroves of the shoreline.
Gujarat is a desert state, home to the Great Rann of Kutch with its salt pans which spread out to the far distant horizon. Salt is a cash crop in these parts, harvested in many locations around the Gulf of Kutch. But it is also home to an incredibly rich human diversity, with the many different tribes of the Kutch region continuing a proud heritage which includes their own distinct ways of dressing, as well as handicrafts which have been passed down the generations.
Gujarat is home to two of the holiest sites in India, the Dwarkadish Temple which is one of the four principal temples of Hinduism, and Shatrunjaya and its Jain hilltop temples to which pilgrims toil under the hot sun. And check out some of India's most amazing heritage sites, including the incredible Rani Ki Vav stepwell near the city of Patan. All this, in a state with delicious food and friendly people. There are so many places to visit in Gujarat – so if it isn't on your India itinerary, you don't know what you're missing.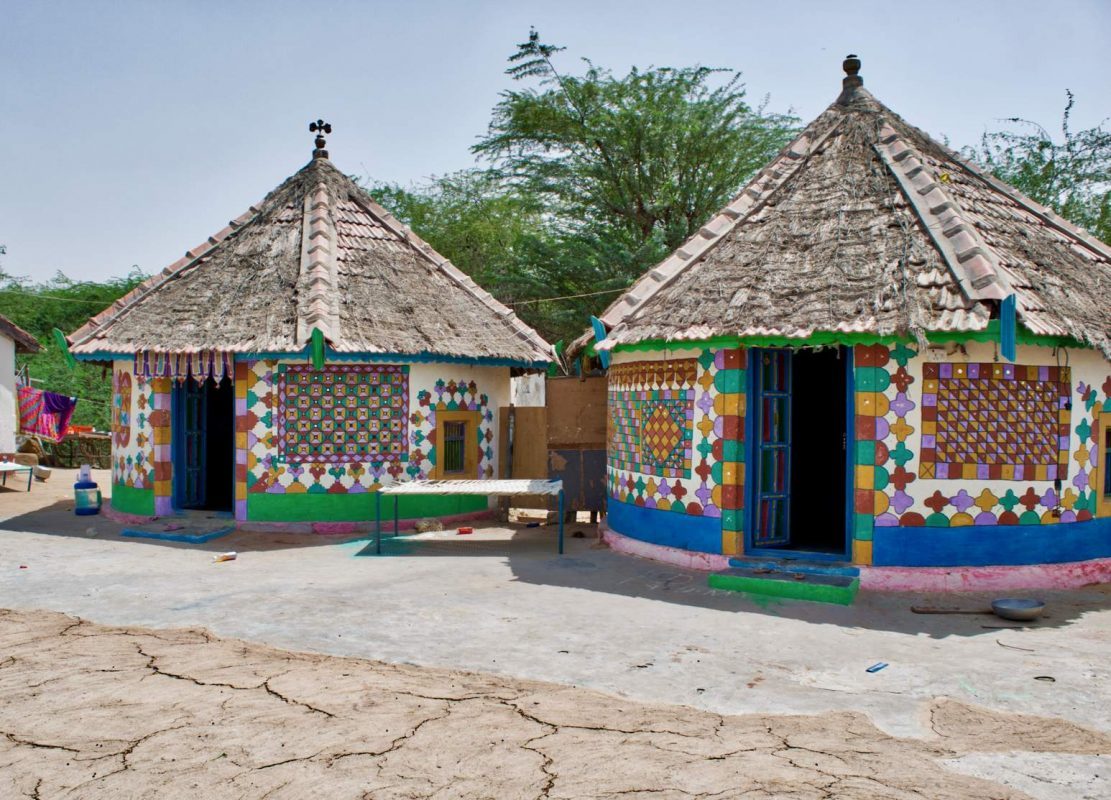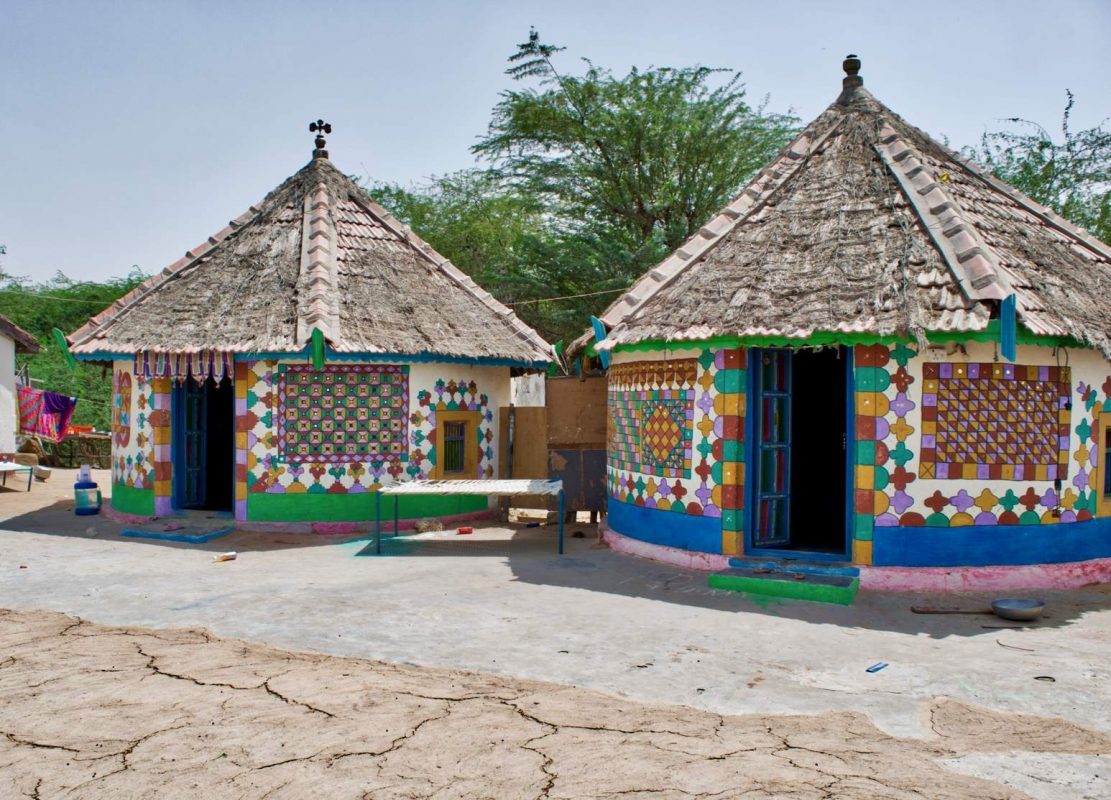 ---
Maharashtra
Maharashtra is a state located on the western coast of India, and is the second most populous and third largest by area in the country.
The state is divided into 36 districts, and each district has something unique to offer to a tourist historically, geographically and culturally. Multiple modes of transportation are available to travel from city to city in the state, and you can choose anything from bus, train, flight or a private car. Mumbai is the capital city of Maharashtra and known as the financial capital of India and the city of dreamers, whereas Pune is known as the cultural capital and is also famous as the "Oxford of The East" for its numerous well-known universities. Nagpur is also an important city, hosting the State Legislature Winter Session.
The state of Maharashtra is the home to one of the biggest film industries in the world – Bollywood. It is the highest producer of the king of fruits in India, the mango.
The primary language of the state is Marathi, but Hindi and English is widely spoken and understood by locals. Many festivals are celebrated on a large scale in Maharashtra, the biggest one being the Ganesha Festival. This is the time when you get to see idols of Lord Ganesha being worshipped from small houses to huge open grounds.
One of the greatest kings from History Chhatrapati Shivaji Maharaj hails from Maharashtra, and the forts built by him in various districts are a huge attraction to locals and tourists especially during monsoon. The history of Maharashtra would be incomplete without Chhatrapati Shivaji Maharaj.
The state is equipped with multiple airports, the busiest being Chhatrapati Shivaji International Airport in Mumbai, which was awarded the title of Best Airport in India and Asia at Skytrax 2016 World Airport Awards.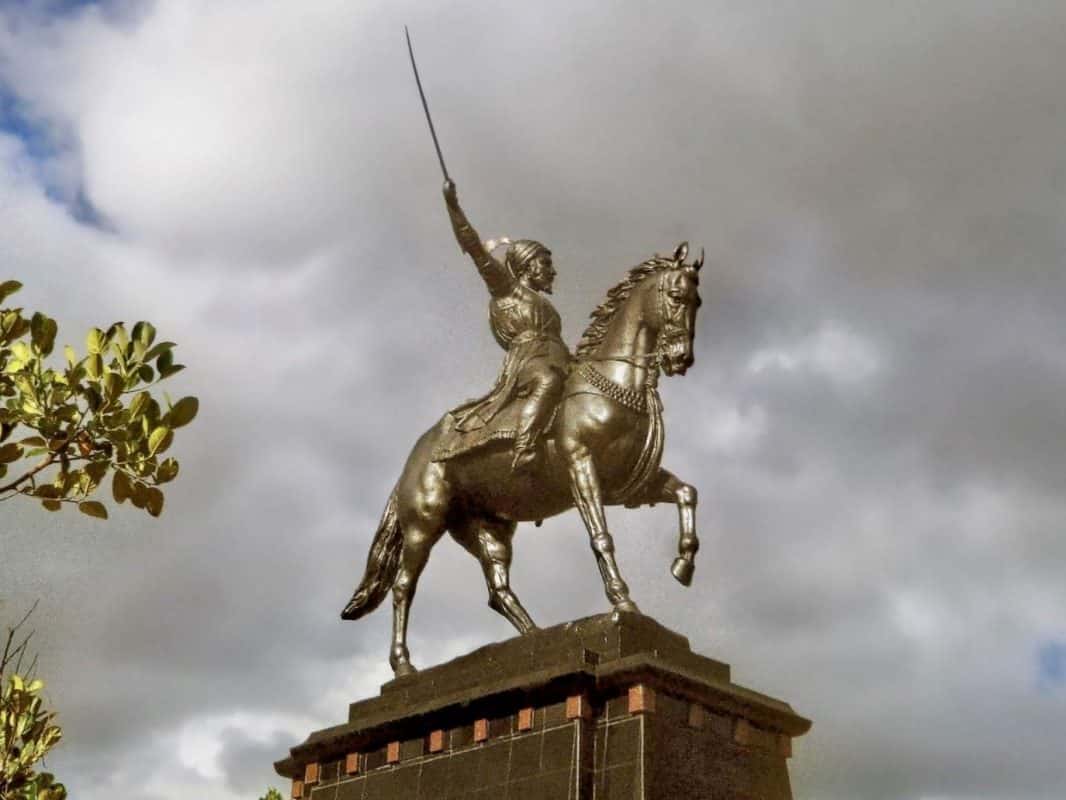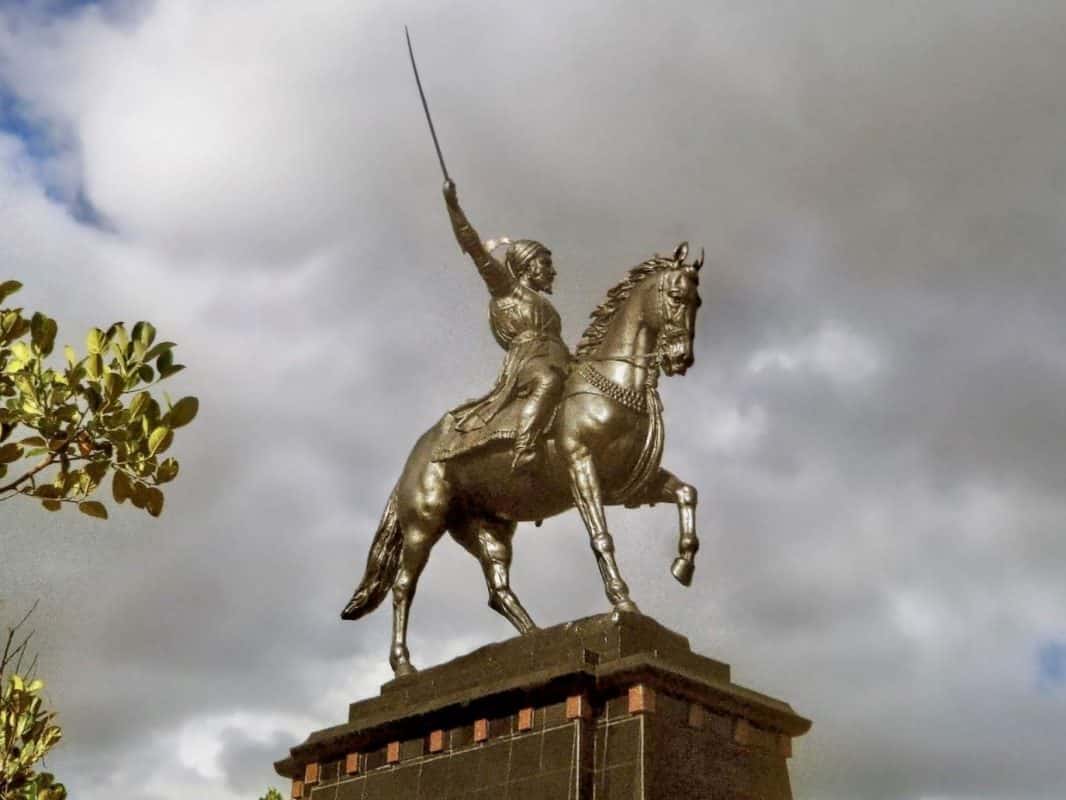 ---
Odisha
Odisha is a state incredibly underrated in Indian tourism. The coastal state of Odisha is rich in culture, pilgrimage and wildlife.
Jagannath Temple in Puri attracts millions of tourists from India. The annual Rath Yatra in Puri is an amazing cultural event to attend when in India. Puri is not only a religious destination, but is also home to a marvellous coastline. The sunrise at the Puri's Golden Beach must not be missed when in Puri. Thus said the seafood in the region is unmatched.
The state is rich in history, and the Sun Temple in Konark is a terrific example of this. Konark is also another coastal city with deep historical ties in its Sun Temple and Chandrabhaga beach. A UNESCO world heritage site, not a usual temple, no shoes need to be removed outside, and no idols to worship. The architecture of the temple is phenomenal and is a paradise for architecture lovers.
Another highlight from Odisha is Chilika Lake, which is Asia's largest brackish water lake merging with the Bay of Bengal. The lake also attracts migratory birds in the winter season and the lake is also home to Irrawaddy Dolphins. The Shanti Stupa and over 700 temples of Bhubaneswar are something unique to this state. To experience an unexplored state, visit Odisha when planning a trip to India.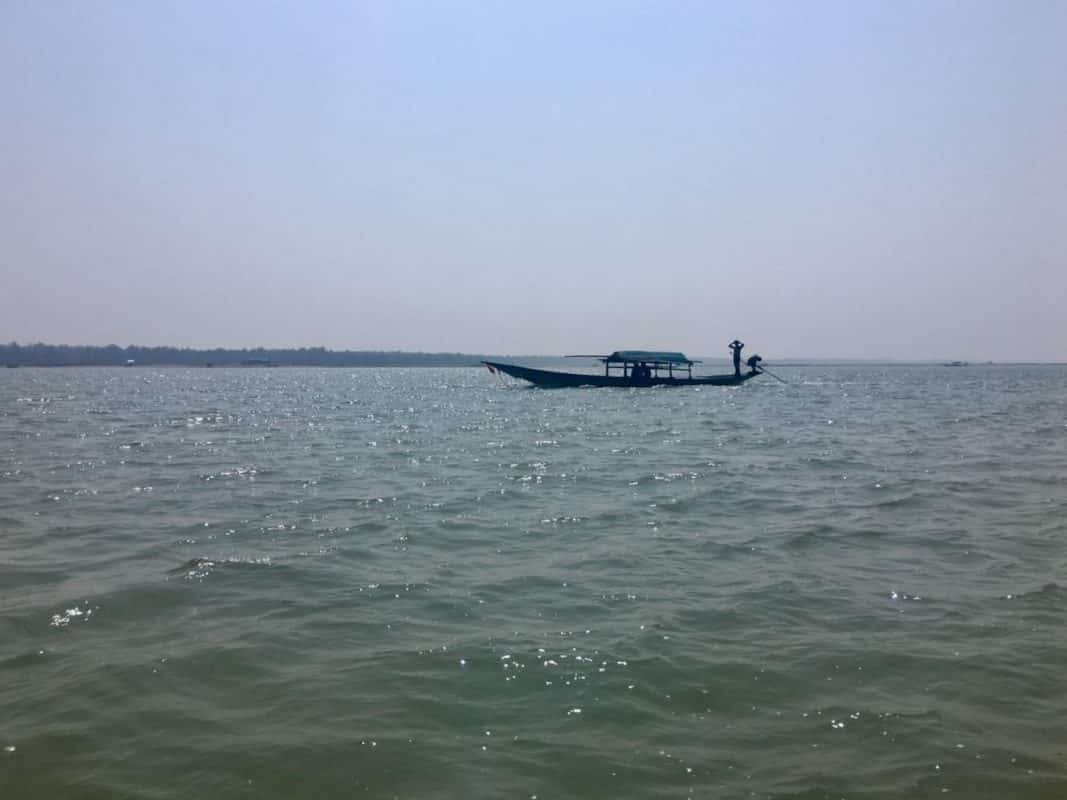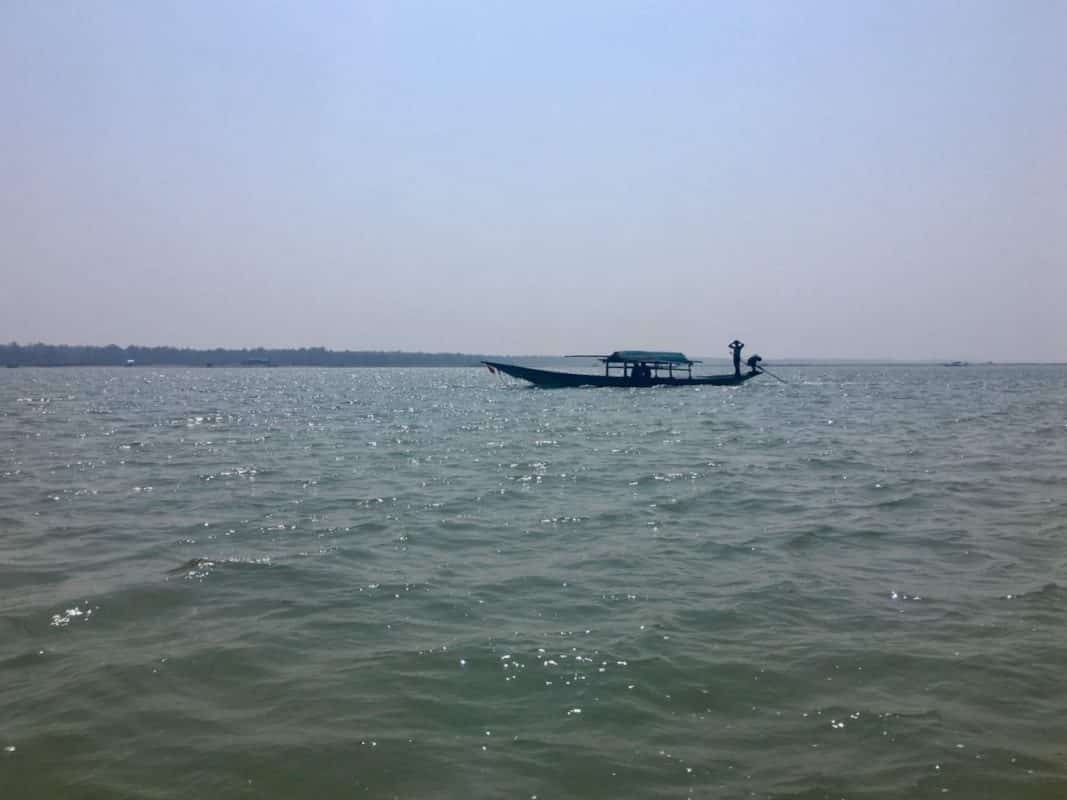 ---
Goa
Although Goa is typically known as somewhat of a "hippie paradise", with famous night-long full moon parties and beaches that could rival the Caribbean, that's not what attracted me to the state in the first place. Having spent 3 months in Kerala, I went to Goa in an attempt to get some rest and relaxation away from the crazy hustle and bustle of everyday India. It's a lot more chilled out in Goa than the rest of India – so much so that, at times, you could easily forget where you are.
Ruled by Portugal until as recent as 1987, when it was handed over to India, there is still a lot of Portuguese influence throughout the state, from the food to the language (Português de Goa is a specific dialect that's still spoken by some in the state) to the architecture and the relaxed way of life.
The North Goa beaches are definitely the most frequented by Western and national tourists – Baga, Calangute and Panaji are all extremely popular places to stay, with miles and miles of beachfront restaurants to enjoy unique Goan cuisine (popular dishes include pork vindaloo, chicken xacuti and, of course, Goan fish curry) in the sun.
As great as North Goa is (especially if you want to party!), South Goa is definitely my favourite part of the state! The South Goa beaches such as Agonda, Canacona and Palolem are absolutely stunning, and a lot less crowded than their Northern brothers and sisters. South Goa is also home to Cabo de Rama Fort, an old ruined fortress which gives some of the most dramatic and beautiful views of the Goan coastline.
All in all, Goa is definitely referred to as the sunshine state of India for good reason! With its picture-perfect beaches, historic buildings and ruins, and undeniably beautiful nature, Goa really does have something for everyone.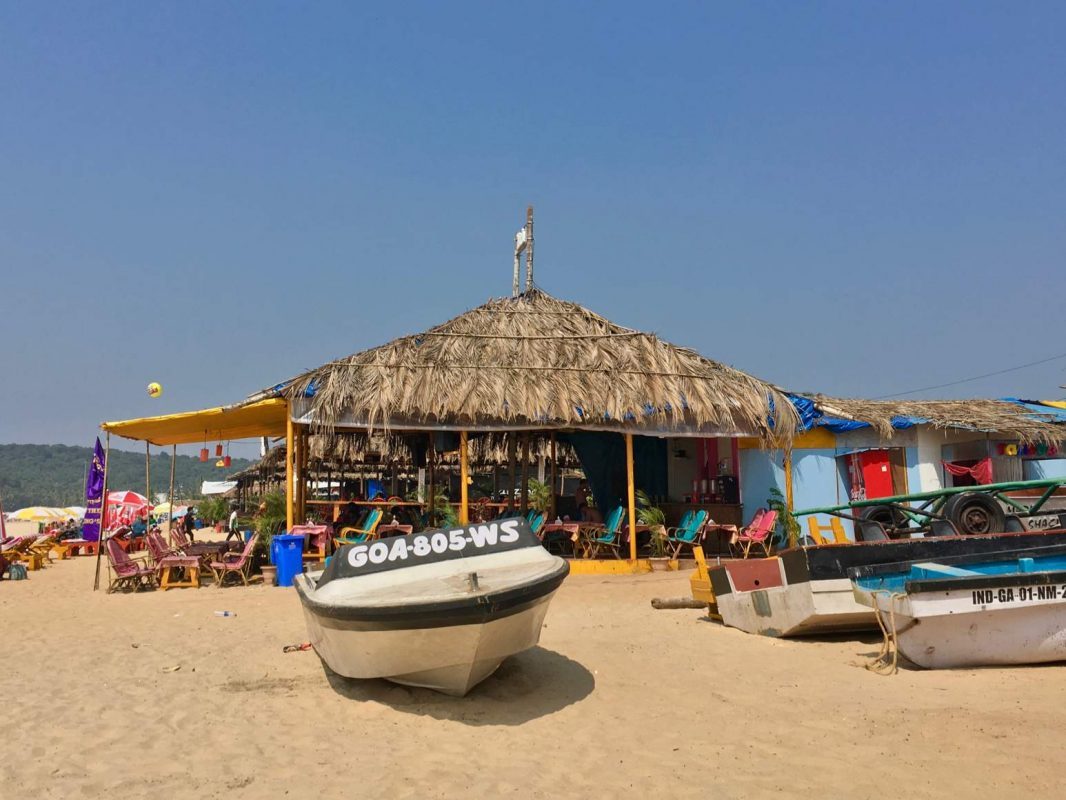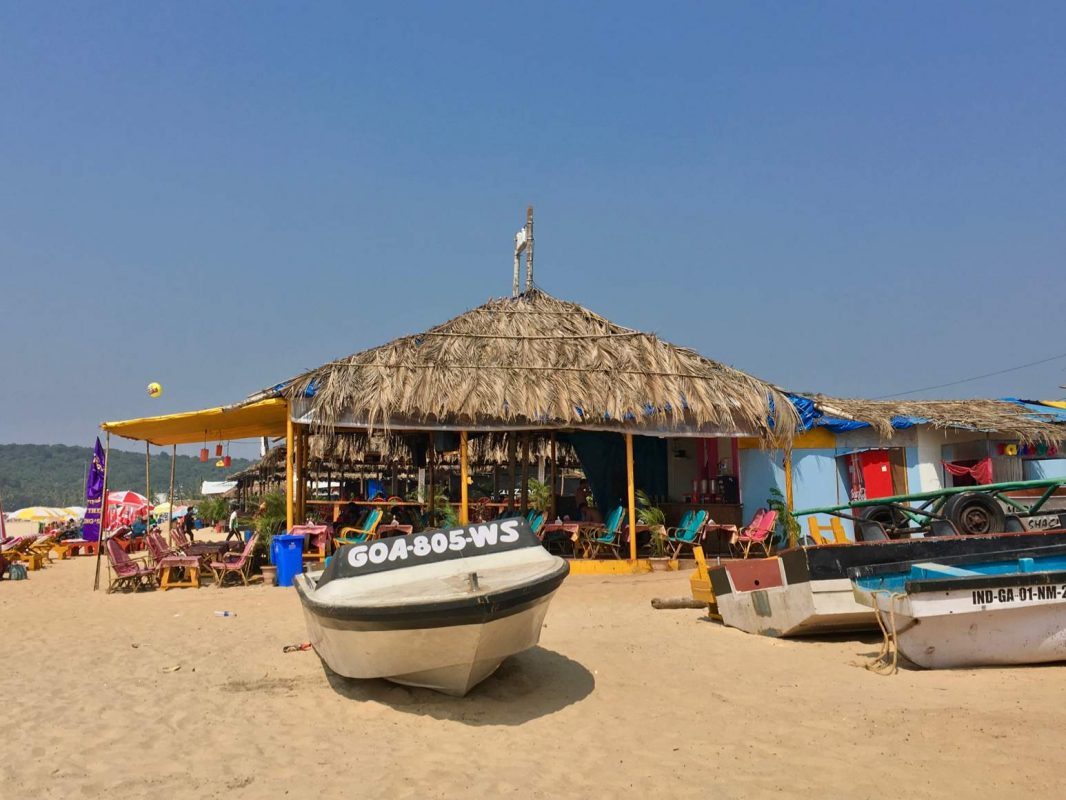 ---
Karnataka
Karnataka had never been on my radar. Even though I had travelled to India before, I was unaware of this large state in the South of India until I applied for my research internship in Bangalore, its capital. Little did I know that there are so many places to visit in Karnataka and that its beauty equals that of the more popular states of Rajasthan and Kerala. I left surprised that Karnataka is not getting the attention it deserves and that few tourists even know about it.
I spent almost 4 months in Karnataka and luckily got some time to travel around as well. It quickly became my favourite state in India for several reasons. First of all, I love wildlife and nature. Karnataka is home to several wildlife sanctuaries and national parks. Both Nagarhole and Bandipur National Park are some of the best places to see tigers, elephants and other animals in India.
Second, I love mountains and hiking. Karnataka has some of the most beautiful hill stations in southern India, with exciting trekking opportunities. The green rolling hills of Madikeri and Chikmagalur are full with organic coffee plantations and cosy homestays. Then there is the adventurous Kudremukh trek to Karnataka's third highest peak and the Tadiandamol trek in Coorg, also called the Scotland of India.
Third, Karnataka is rich in culture and history. The old temples in Hampi, Belur and Halebid are some of the best I have seen in the country. The intricately detailed carvings tell hundreds of stories of an intriguing past of war, love and gods. Add the great food, friendly people, a wonderful coastline with palm-fringed beaches and the pleasant cities of Bangalore and Mysore full of parks and gardens and it is difficult not to fall in love with Karnataka.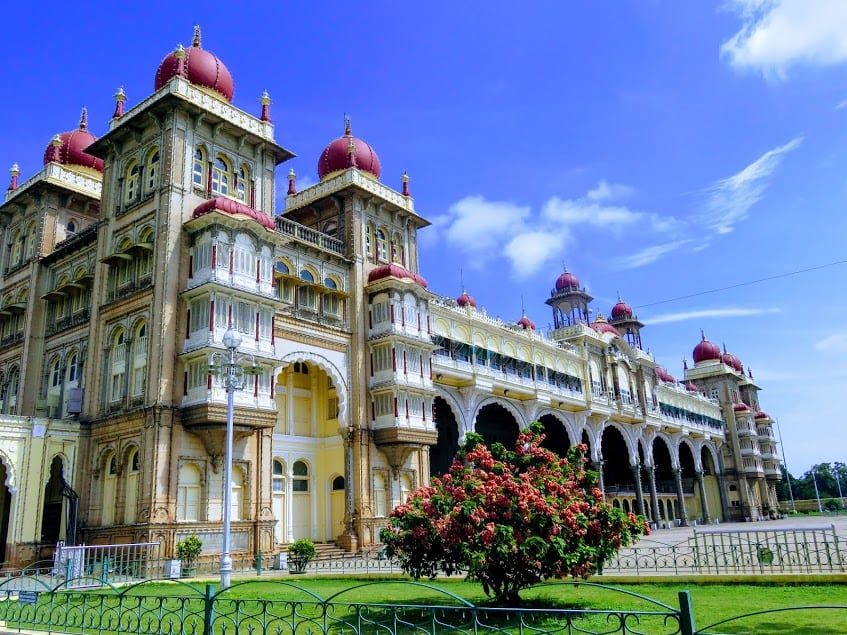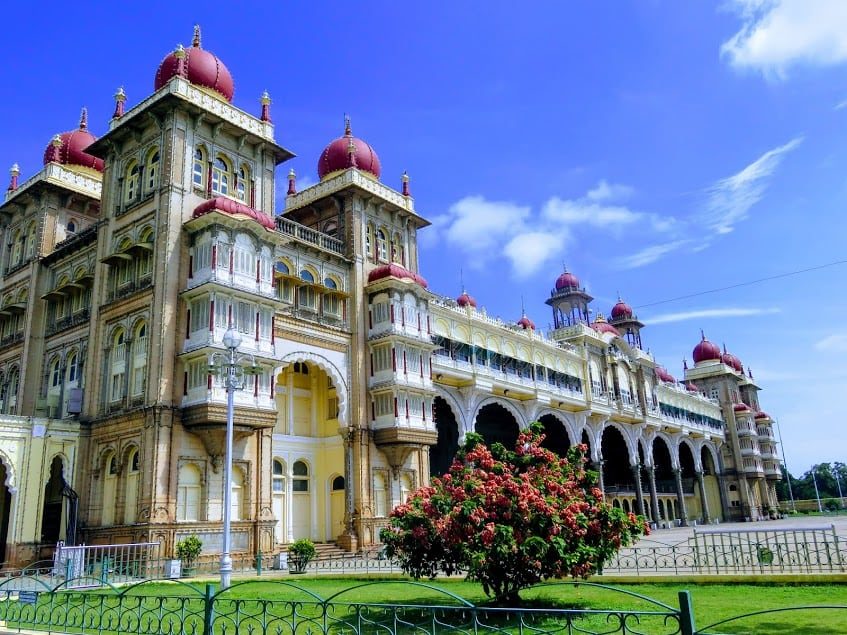 ---
Kerala
A small coastal state that has everything a traveller seeks – hill stations, beaches, forests, history and culture. With such incredible beauty, no wonder it is widely recognized as "God's own country"! Here are the top things to do in Kerala:
Explore the monsoon Ghats – hike to the Chembra peak of Wayanad, or drive along the winding roads of Munnar during rains, or take a bumpy ride to the world's highest tea estate at Kolukkumalai for the tea and the view.
Take a safari and see some exotic animals in their natural habitat – apart from wild elephants, deer and tiger, you can see some endangered species like the Nilgiri Tahr at the mystical Eravikulam National Park and the great grizzle squirrel at Chinnar Sanctuary.
Romance in the backwaters – take a boat ride in the serene backwaters flowing through coconut groves, on your way to some distant island followed by a candle-light dinner in one of the cosy Kerala houseboats while relishing on authentic local cuisine. Alleppey, Poovar and Kumarakom are some of the best places for this experience.
Taste the Indian Ocean in one of the numerous beaches of Kerala – travel along the coastline from Kovalam in the south to Bekal in the north and see how the sea changes in colour and mood.
Gaze in awe at the historic monuments – the man-made wonders are often ignored over the natural beauty of Kerala in travelogues. Apart from temples and medieval forts, Kerala is home to the prehistoric Edakkal Caves, reminiscent of the Stone Age!
Immerse yourself in the rich culture – Kerala is home to over 50 forms of dance and music, most famous being the dramatic dance form Kathakali.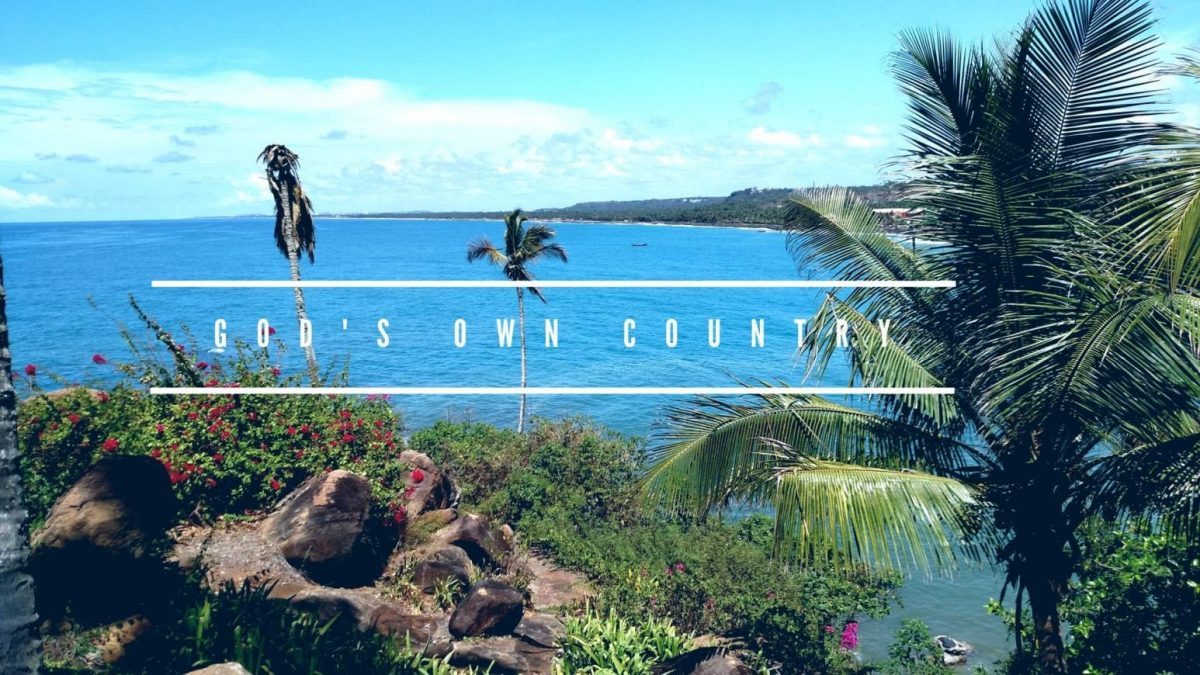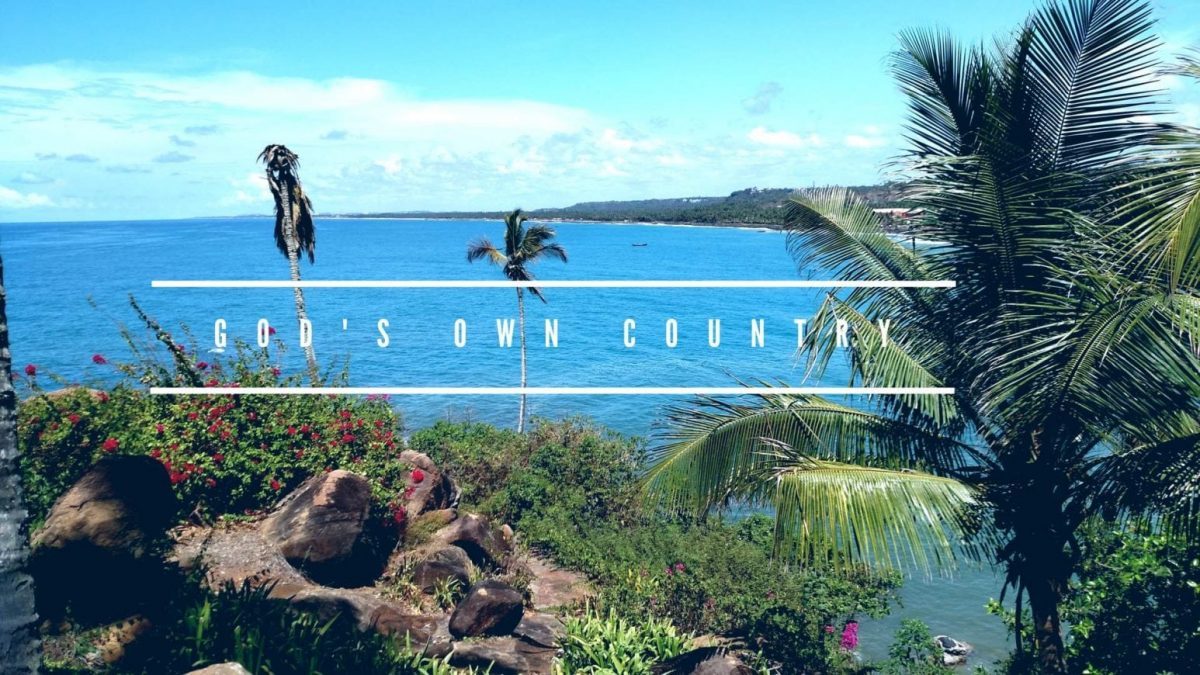 ---
Tamil Nadu
Tamil Nadu was the first place I visited in India, and it is still one of my favourite states.
How come I went to Tamil Nadu first, if it's not one of the most famous regions? The answer is simple: I was invited to a wedding there. But, of course, I took the opportunity to go around.
My best memory of Tamil Nadu is the people. I found people to be genuinely friendly and helpful. Compared to the more touristy states, as Kerala, I'd say that Tamilians don't speak English as much but they tried to help much more.
I remember the day we were looking for a bus station. A woman stopped a tuk-tuk driver, asked him to take us there, and we were charged a normal price, no scams. When I was travelling alone, a group of women started talking to me and asked to have a photo together. They made me feel like a star!
I also enjoyed the historic and cultural sites. Tamil Nadu (and its neighbour Karnataka) has some of the most amazing temples I've seen.
For example, Mamallapuram (Mahabalipuram) is a coastal city with ancient temples and rock carvings. The Mahabalipuram shore temple is world-famous. Tiruvannamalai has one of the biggest temples in India, peaceful and colourful. Kanchipuram also has an interesting temple, though the city is famous for silk sarees. And Kanyakumari is the southernmost point of India and so the sun rises and sets over the sea.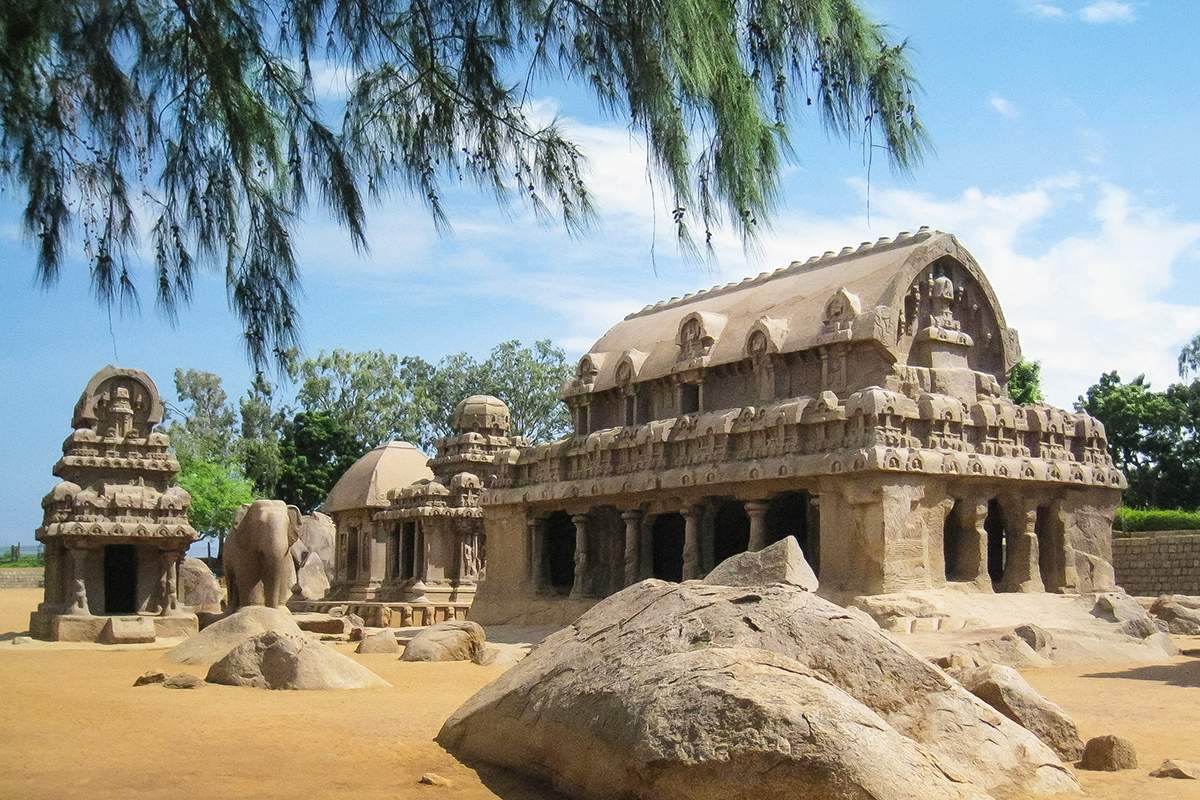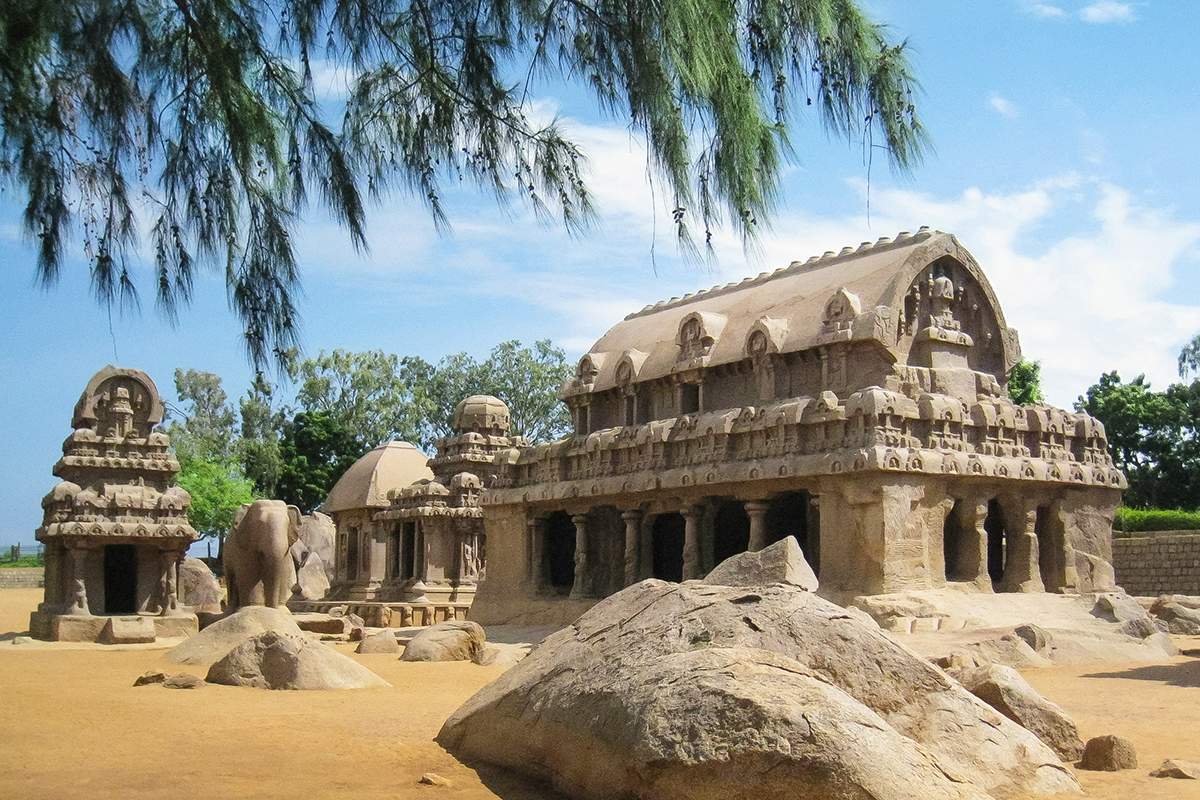 ---
Andaman and Nicobar Islands
Sonal Kwatra Paladini – Drifter Planet
Thousands of kilometres away from the mainland, India's Andaman and Nicobar Islands are perhaps the most remote spots on the planet. Out of the 600ish islands in the group of Andaman and Nicobar Islands, only 9 are open for international travellers after they obtain a permit. Out of those nine, Havelock and Neil are the most visited ones.
I have visited many islands but nothing compares to the beauty of Andaman's snow-white sand beaches, clear blue water and colourful marine life. Needless to say, these islands are very popular amongst scuba divers. The best time to visit the Andaman Island group is from November to March.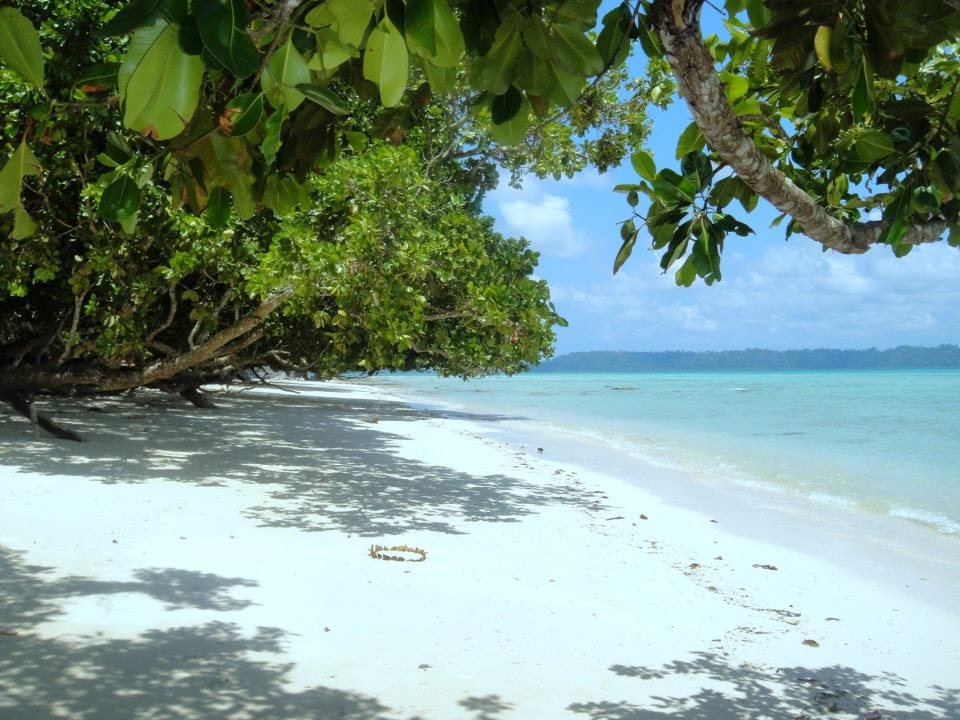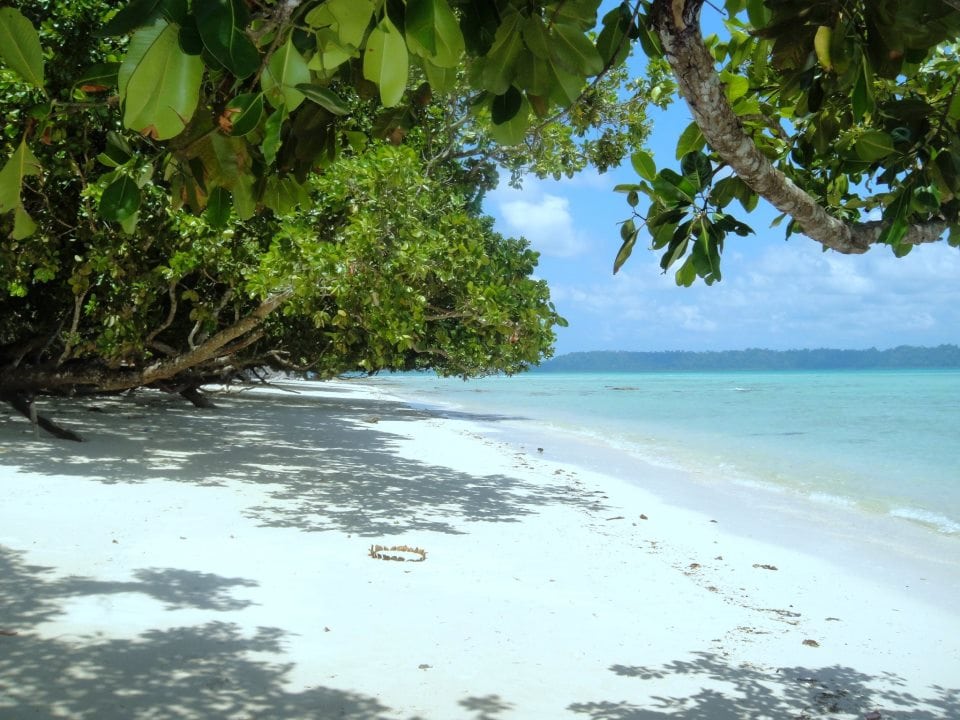 If you're as much of an India fan as I am and enjoyed reading about northern and eastern India, don't miss my other post on India's northern and eastern states!
---
Save this post for later – pin it