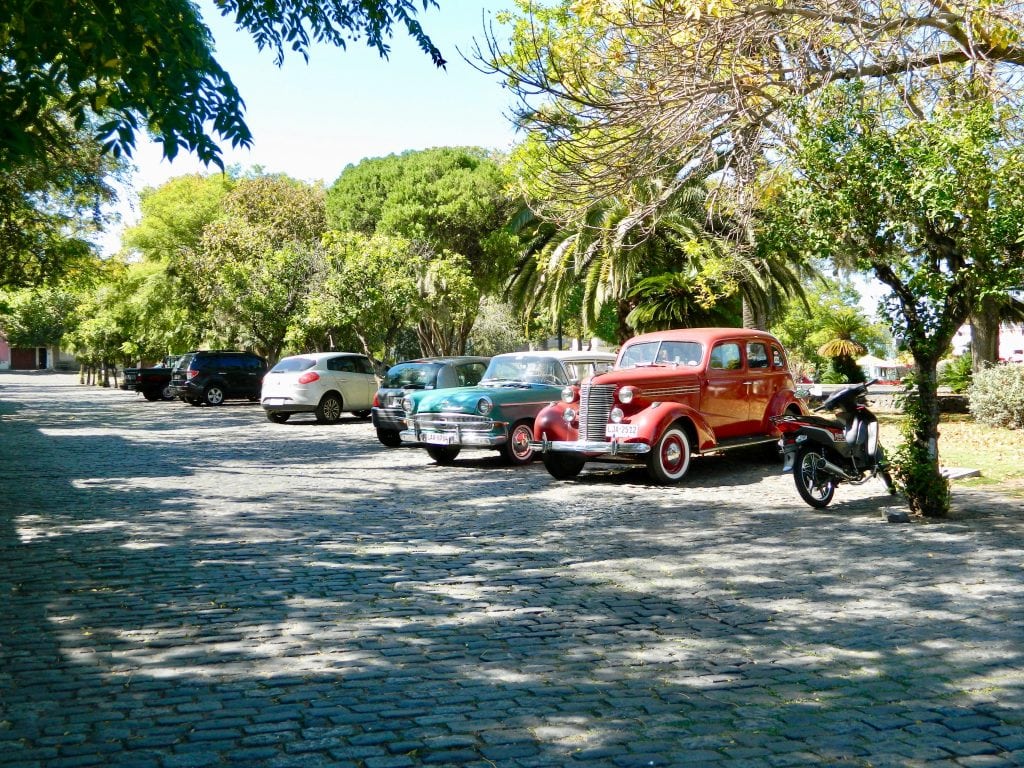 Taking a day trip to Uruguay from Buenos Aires
I am more than happy to admit to two borderline obsessions of mine. Firstly, I have always enjoyed poring over maps. In my childhood I had a world atlas which I would spend hours flicking through, daydreaming of the travels I didn't even know I would be able to make one day. Now, of course, an unhealthy fascination with Google Maps has replaced the atlas, but I still have the same desire to scroll through and imagine life in the places I'm seeing on-screen. It's so bad that I even have one of those light-up globe table lamps. Don't judge me.


The second obsession of mine is with "collecting" countries, especially when those countries give passport stamps to British passport holders. (Did you know that the UK is one of the easiest passports to have when it comes to entry requirements? We have visa-free entry to more countries than most other nationalities, which I am certainly not complaining about, but does make it harder than average to fill up a passport).
Anyway, combining my two obsessions, I found myself one day in Buenos Aires, the showy, beautiful capital city of Argentina which lies on the banks of the Rio de la Plata as it starts to fan out towards the Atlantic Ocean. And I couldn't help looking at Buenos Aires on a map of South America and noting a tiny detail: that just across the Rio de la Plata lies the country of Uruguay.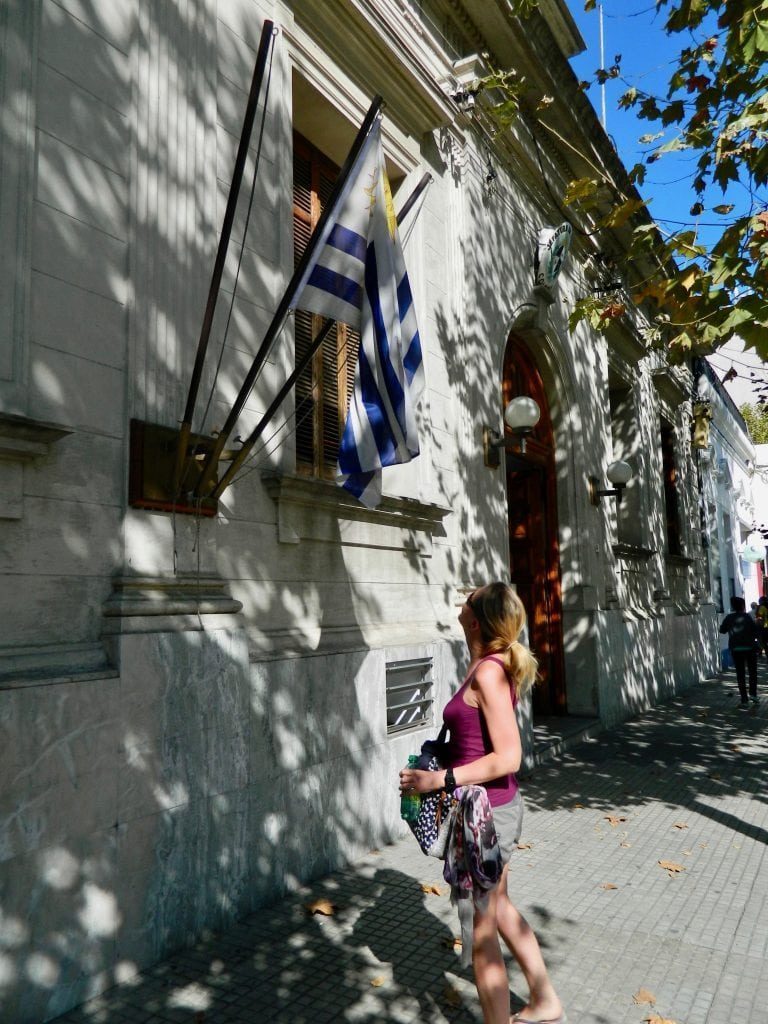 Like I say, I'm a Brit. We don't get anywhere near Uruguay very often – in fact, I didn't even know anyone else who'd been there. So there was no way I was missing out on the opportunity. A quick bit of research told me that there are regular, inexpensive ferries between Buenos Aires and the town of Colonia del Sacramento (www.buquebus.com), and a quick chat with my fellow travellers revealed that one of them fancied a shiny new passport stamp just as much as I did. So we booked ourselves two return tickets.
Bright and early on a Friday morning, after a stressful taxi ride where the driver couldn't find the terminal, we found ourselves in an unexpectedly large and modern building, navigating our way through the throng. Our first port of call was immigration, where we were stamped out of Argentina and into Uruguay – woohoo! – before even leaving the port. Then, boarding the boat armed with Argentinian alfajores to keep us going, we settled down for the crossing.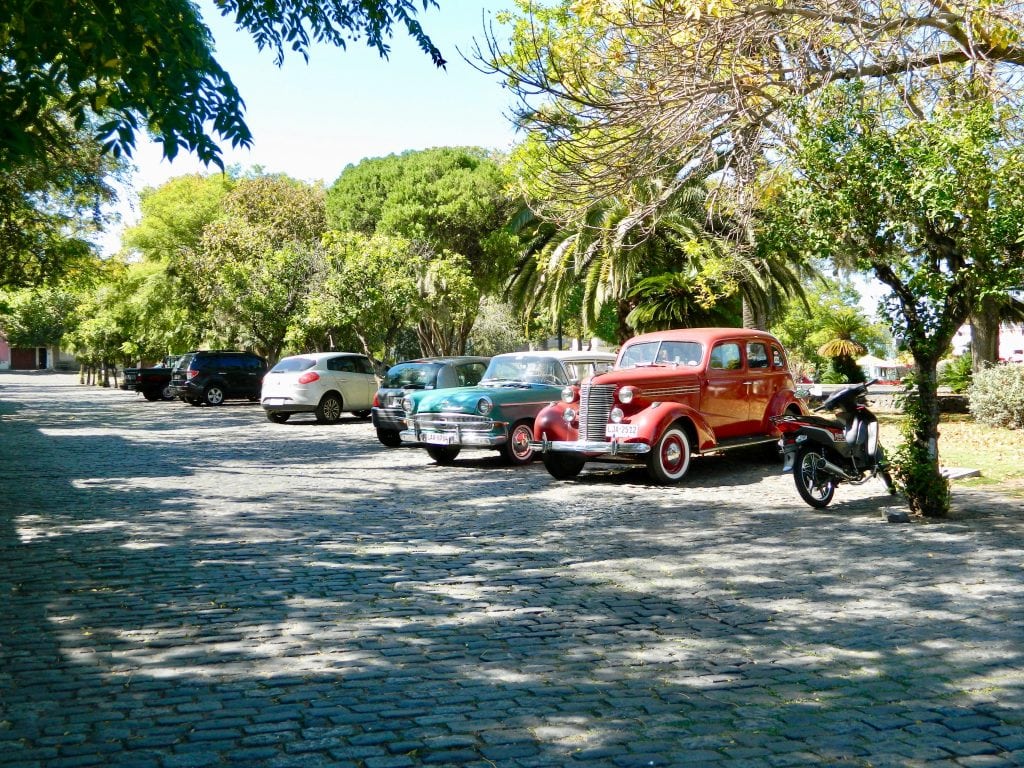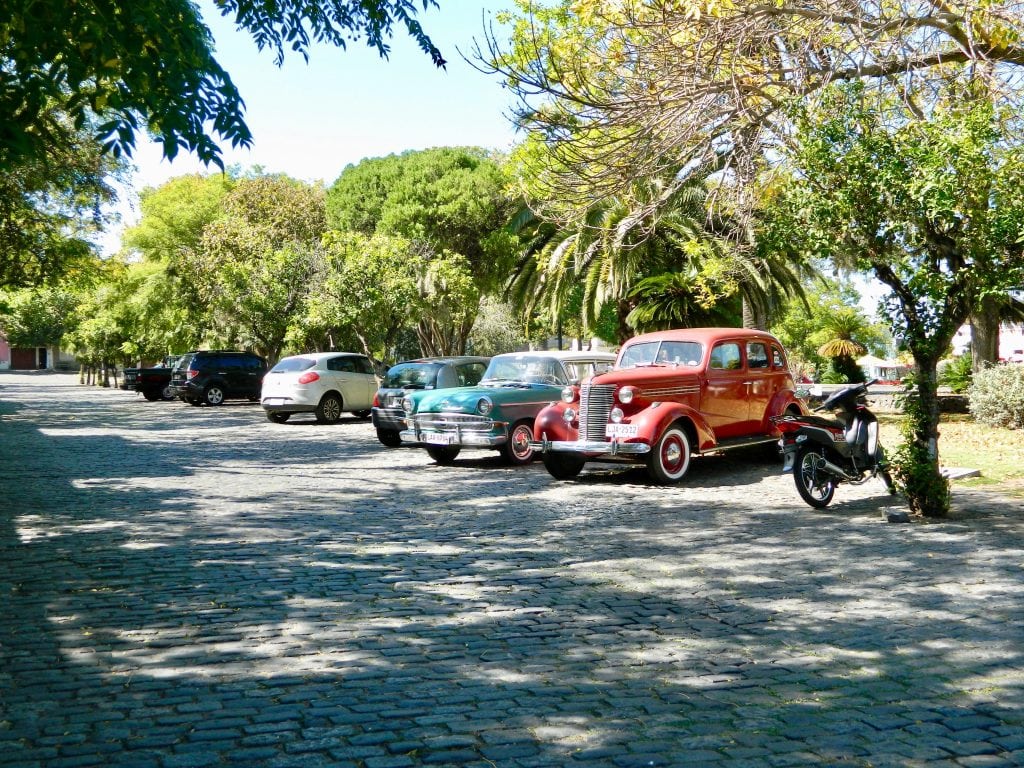 The ferries are large, modern, with duty-free shops and wide panoramic windows. We grabbed seats and watched the Rio de la Plata chug by. If you'd asked me in advance, the exotic name and location called to mind blue waters and swaying palms. Any romantic notions were destroyed, however, by the Argentinian docks along the riverside, and by the fact that the Rio de la Plata is… well… sludge brown. It's sludge brown because it is the final stretch of a river system that starts in the foothills of the Andes and the tropical ecosystem around Iguazu, which makes it a bit better, but it did destroy the romance a little. But it's still dramatic: the crossing to Colonia takes two hours, longer than it takes to sail from England to France, which gives you some idea of how wide the river is at this point.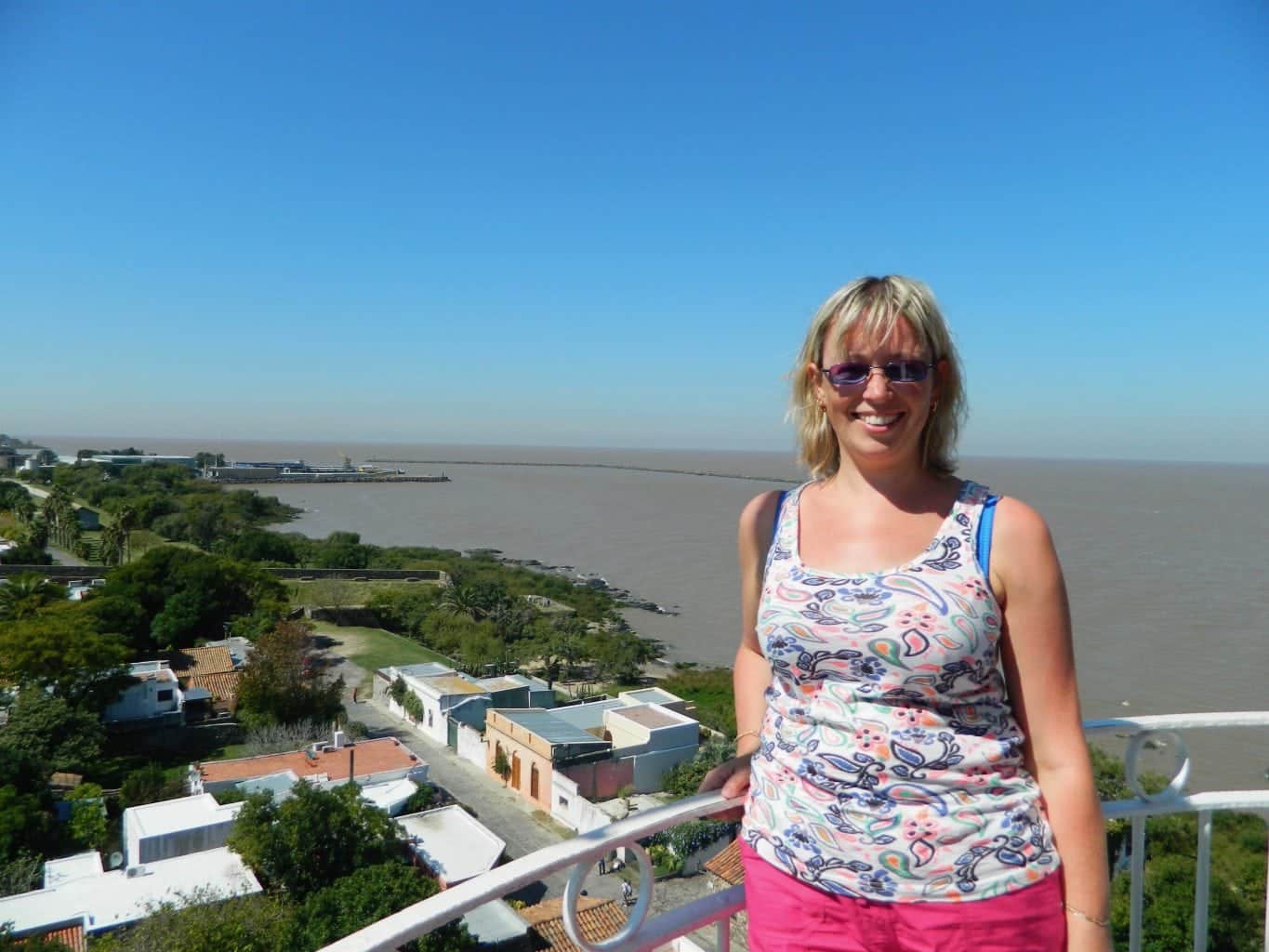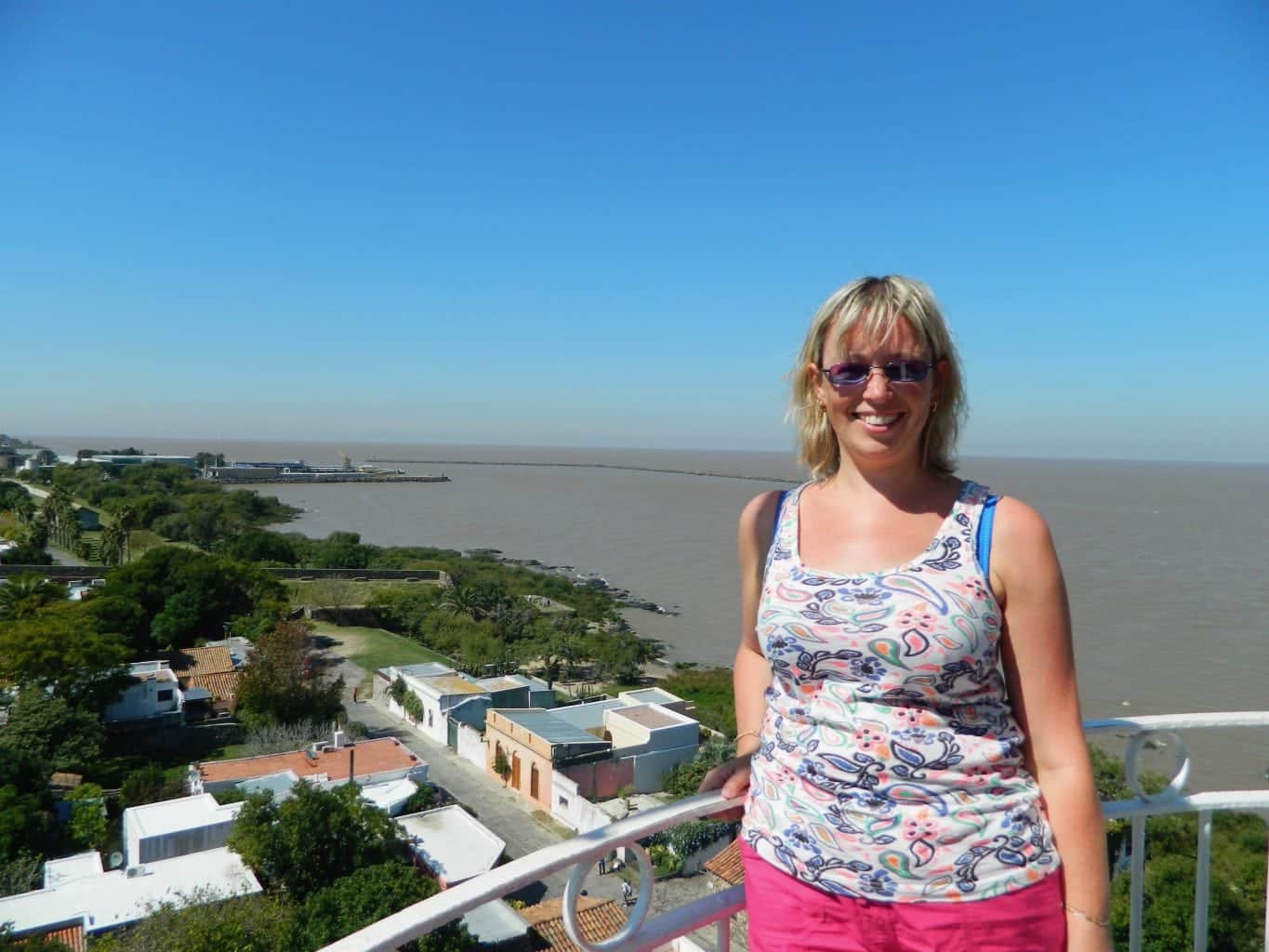 Docking in Colonia del Sacramento, we set off to explore the town and get our own tiny slice of the Uruguayan experience. Colonia is a picture-postcard sort of town, and a UNESCO World Heritage site. Filled with cobbled streets and artsy shops, it is a wonderful place to wander around for the day, doing not much of anything other than admiring the beautiful old buildings and pretty town squares. We stopped for lunch in one of those squares, eating chips and drinking beer in the sunshine and admiring the vintage cars parked at the kerbside. We ate ice cream, in my case flavoured with dulche de leche, a sweet caramel which is a speciality of this part of the world and was an aspect of South American culture I embraced wholeheartedly! We climbed the town lighthouse for panoramic views, paddled at the river's edge and hung out on the pebble beach, relaxing in the sunshine. After two weeks of wonderful but heavy travelling, we both felt like this was a real "holiday" day, where all we had to do was lose ourselves in the old town and drink it all in.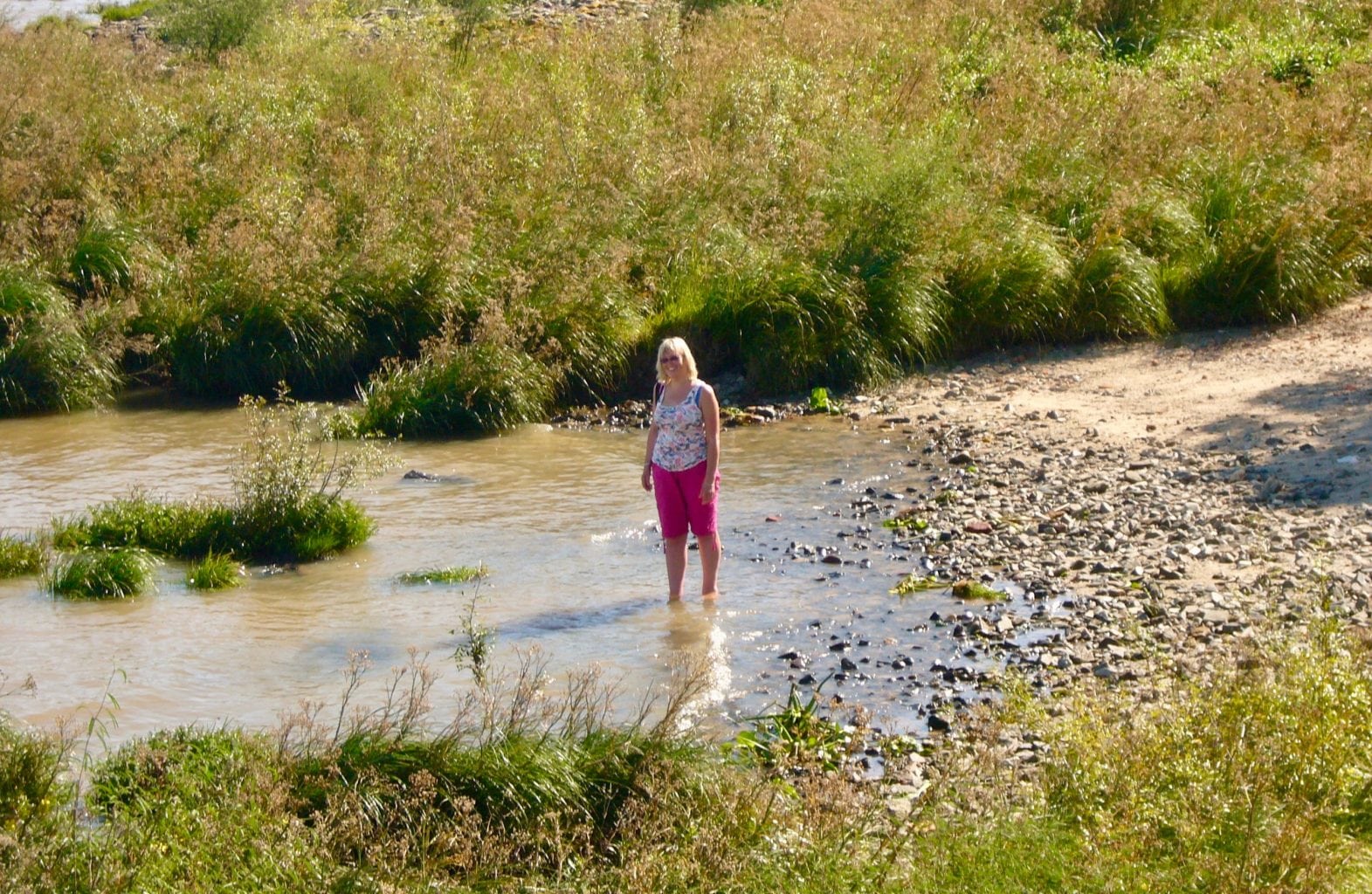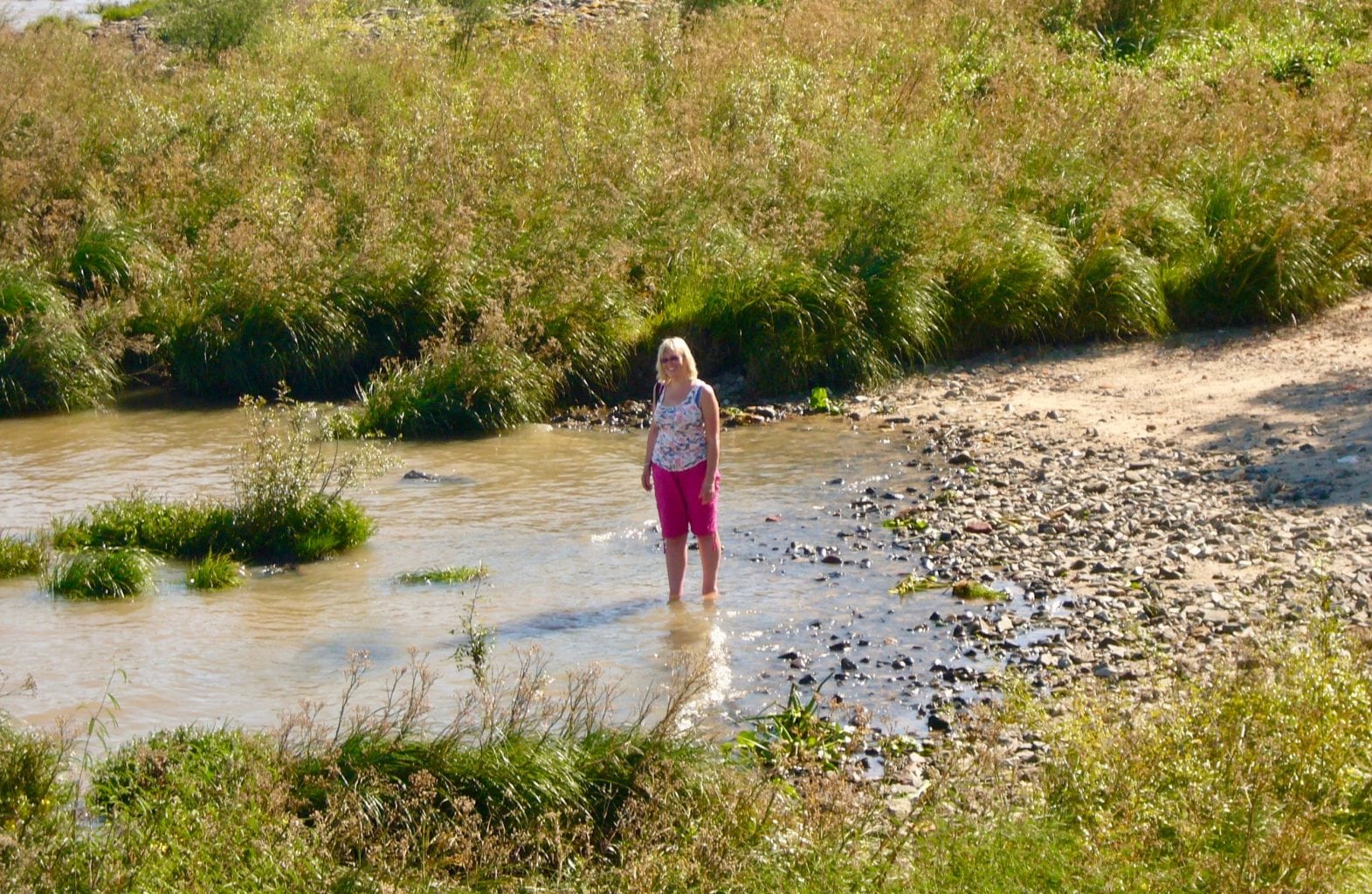 All too soon it was time for our ferry home, but I had one more stop to make on the way to the terminal. I had been desperate for the past two weeks to try yerba mate, a herbal tea-like drink which is a central part of South American culture, particularly in Argentina and Uruguay. In a cafe close to the harbour I finally got my mate, drinking it through the traditional metal straw at a pavement table. It was a lovely way to end the afternoon.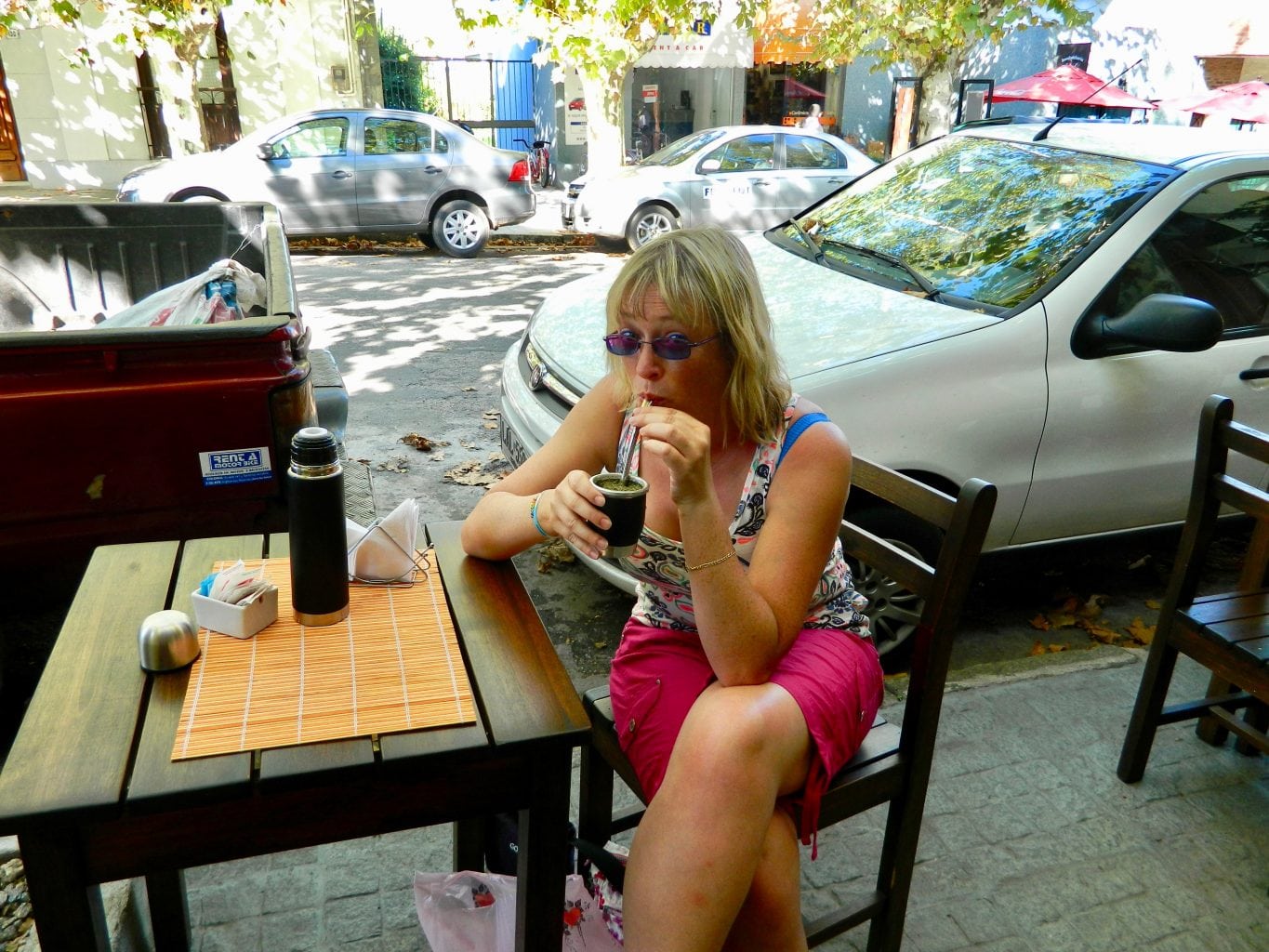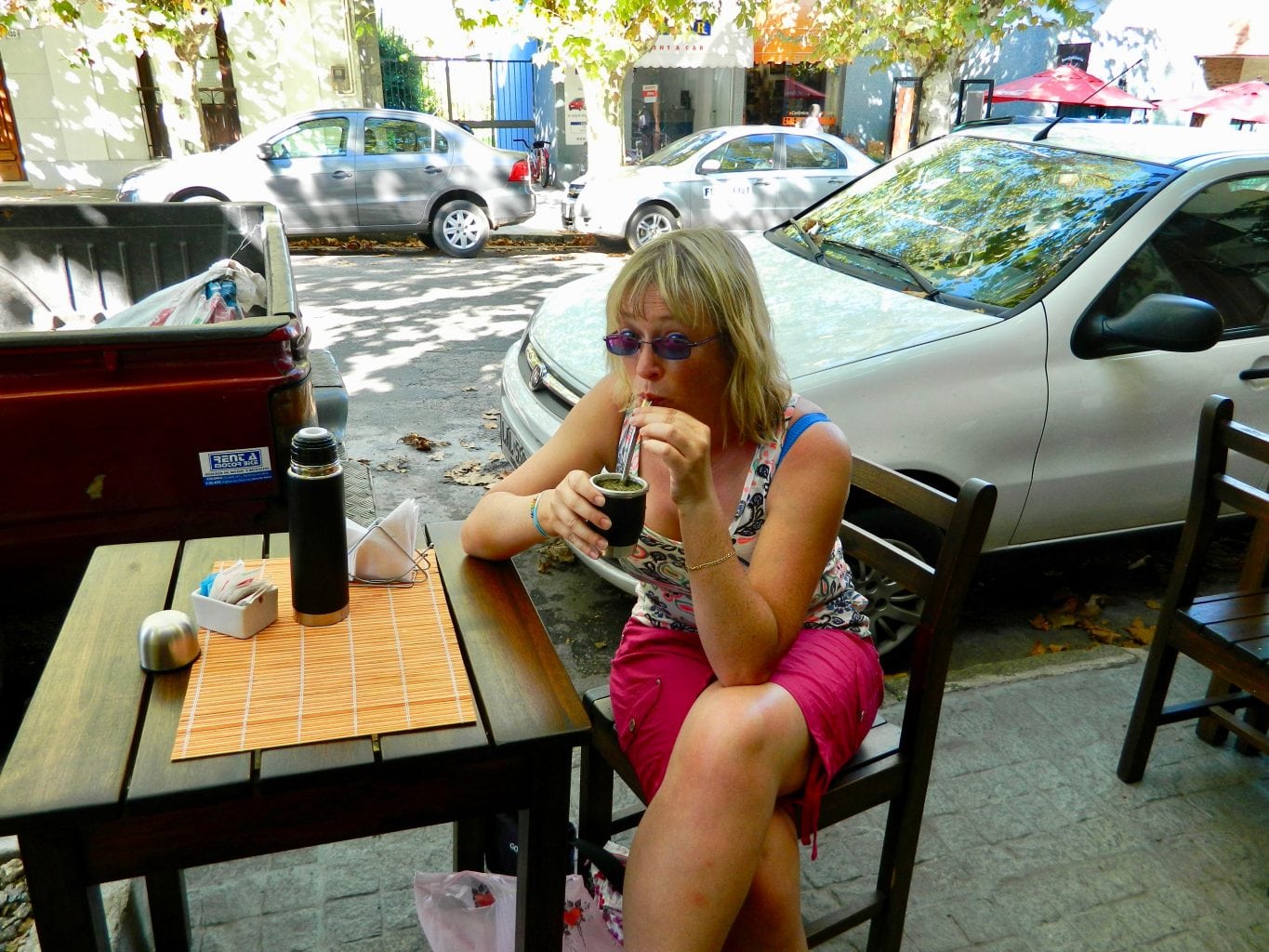 Arriving back in Buenos Aires, flushed from the sunshine and the proud new owners of a Uruguayan exit stamp and a shiny new Argentinian entry stamp, we could only conclude that, in my friend's words, it had been a "stamp-tastic" day.
Links in this post are not sponsored.
Pin this post for later!