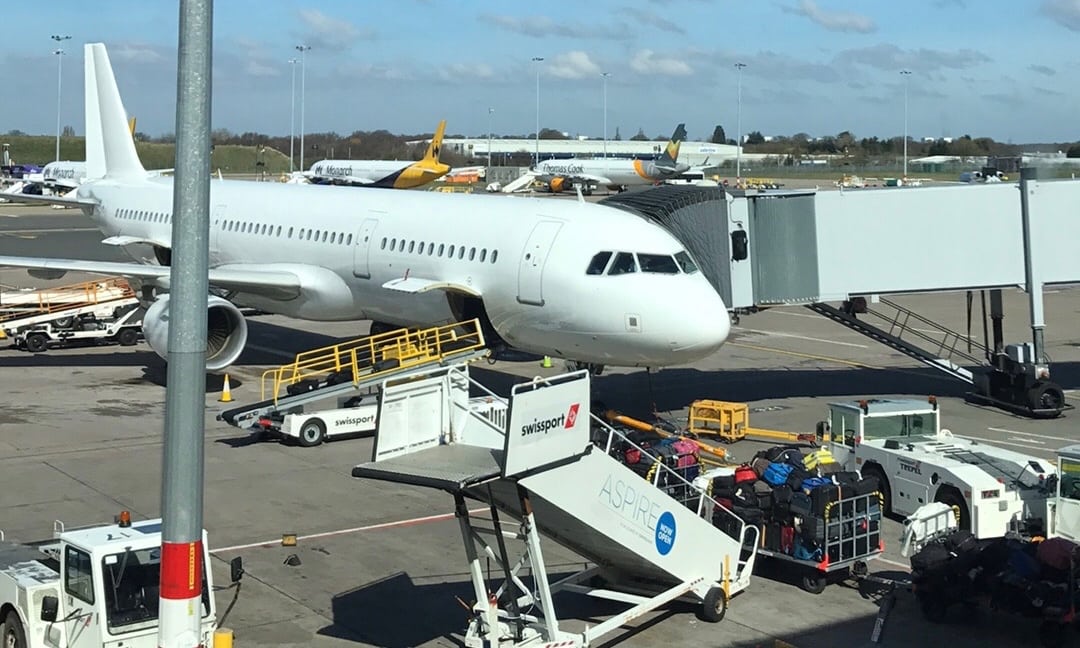 When travel plans go wrong!!
I had a Facebook message from a friend the other day: "Have you ever had any airport disasters?". Well, let's just say I might have done… once or twice. The question inspired me to write about some of the occasions when it all went – for want of a better word – wrong.
I've obviously done more than my fair share of flying. I still get a thrill out of it, even if the novelty has worn off somewhat (see The view from the airplane window for an example of how easily boredom can set in), but I seem to have been subject to more than my fair share of misadventure over the years.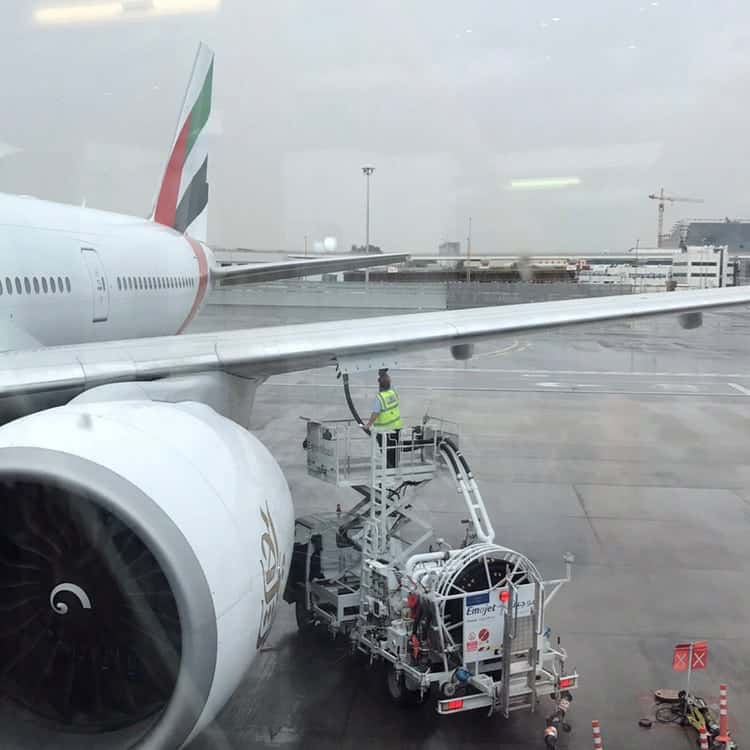 The amazing vanishing bags
Take the time I flew from Los Angeles to London via San Francisco. I had two bags, one of which held a full bedding set (comforter, sheets and all – which for some unearthly reason I decided to buy in California when I live in the UK), plus a few souvenirs. The other held all my clothes, all my toiletries and all the gifts for family back home.
On arrival at LAX the conveyor belts at check-in weren't working, so after collecting boarding passes and getting the bags tagged up, we had to load them manually onto trolleys to be wheeled away for processing. I placed my two bags side-by-side on the same trolley and headed off to Departures. Fast forward 15 hours or so, and I am waiting in vain at baggage reclaim at London's Heathrow Airport, one suitcase in hand and the other conspicuous by its absence. I assumed the two bags had been separated in San Francisco. Oh no, bag one was still in Los Angeles waiting to catch the next flight. And of course it was the bag with my clothes that had gone missing. To this day I don't know how two bags placed next to each other on a trolley could have been separated before they were even put on a plane.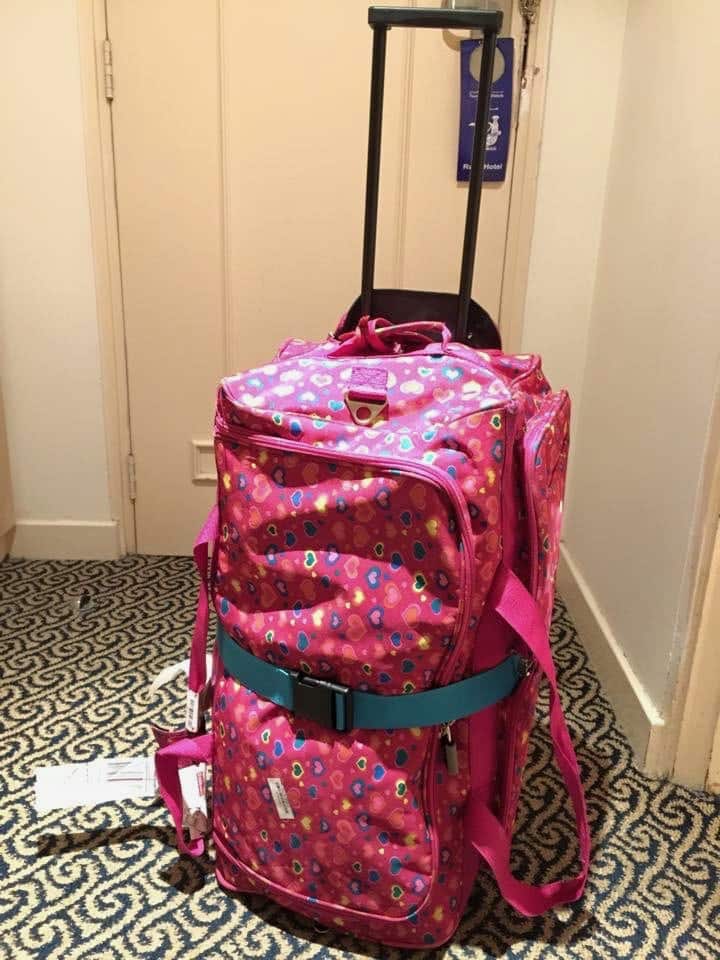 Then there was the trip to Stockholm where I took two small bags as checked luggage, back in the days when you were measured on total weight and could take as many bags as you liked. I checked in two bags at London Stansted, but in the confusion of trying to tie up the straps on my small backpack, the check-in clerk forgot to put a tag on the bag. Needless to say, it didn't arrive in Stockholm, and I had to collect it from Stansted when I got back. And of course, all my t-shirts and underwear were in that bag and had to be replaced in a mercy dash to H&M within hours of arriving in Stockholm. I probably should have known better.
Those two occasions would be more than enough for one lifetime, but there's more. There was the business trip where we were bussed through a tight connection in Paris and I made it but my bag didn't. Cue a very uncomfortable following day, spent in dirty clothes and no makeup trying to look professional. Or a similar cross-airport dash, this time in Dubai, which resulted in me arriving in Oman with only the clothes I stood up in. Considering those clothes were jeans and a sleeveless t-shirt, the former unsuitable for the temperature and the latter unsuitable for the culture, I had to do something about it. Needing a decent t-shirt and something to shade my eyes, I ended up buying a bright orange camel t-shirt and "Oman" baseball cap that seemed funny at the time but were quite embarrassing when I actually had to wear them in public. My bag eventually arrived at 10:30 at night, mere hours before we headed off for 3 days in the desert. I have never been so relieved.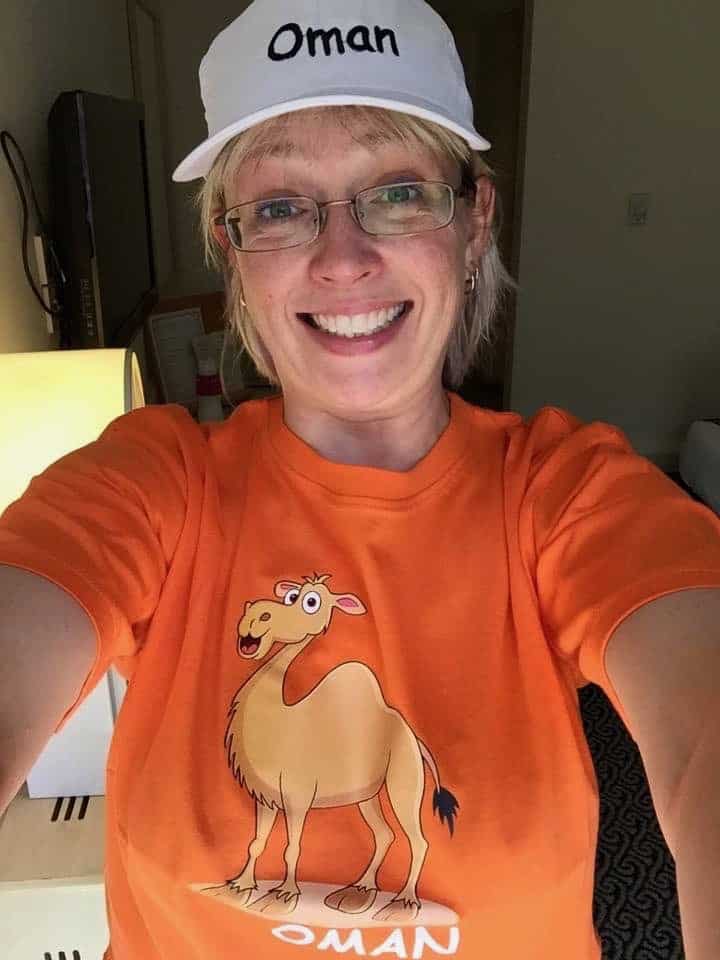 What lessons have I learned from all this? Firstly, have a minimum of a few toiletries and a change of underwear in your hand luggage; a change of clothes if your travelling clothes are not suitable for your destination. And try to book flights with a decent layover time. I would much rather be hanging around an airport than risk a delayed flight and no chance for my bag to make the connection with me.
Snow, snow and more snow
For some reason, I also seem to have a particular problem with freak snowfalls. They always seem to happen in March when I'm flying out of the UK, which is not known for its heavy snowfall but is infamous for its inability to cope with a few flakes.
On one occasion, I was flying from London to Bangkok via Seoul (don't ask, it was cheaper). My connection time in Seoul was 3.5 hours, so I thought I had it nailed. As we were waiting to board, however, the heavens opened and a blizzard descended on Heathrow Airport. We boarded anyway, but every time we got a departure slot we had to de-ice the plane, which made us miss our slot and wait for the next one, whereupon we had to de-ice again… and so it continued. We eventually took off 5.5 hours late, on what the pilot had promised was our last attempt before he gave up for the night. Of course, I arrived in Seoul 2 hours after my flight to Bangkok had left, and had to spend the next 24 hours in a Korean airport hotel, unable to go anywhere as it was winter, only 2°C out and I was dressed for Thailand. To cap it all, the hotel couldn't cope with having a vegetarian guest and the meals (comped by the airline) were all odd combinations: cereal and french fries with salad cream for dinner, fries and spam (!) for breakfast. In the end I bailed and went back to the airport for a nice vegetarian meal. The hotel was surprised I didn't want my free lunch.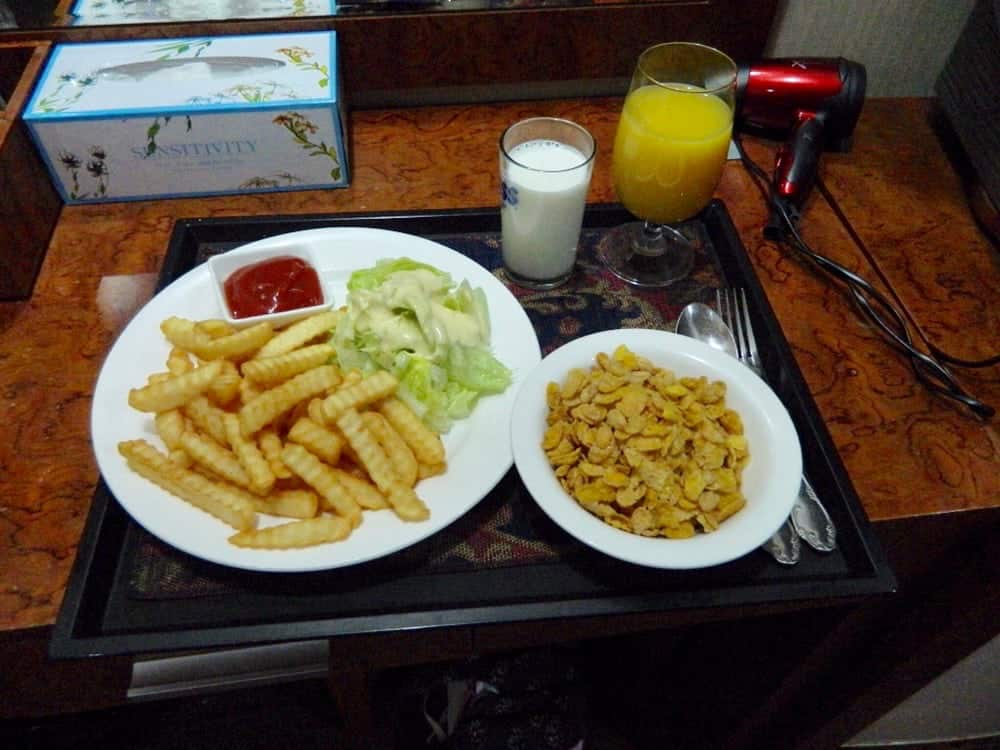 The other big snow disaster was the day I flew to Brazil. My flight from Birmingham transitted in Paris, and you guessed it, there was snow in Birmingham. There was only one de-icing truck so they had to do each side of the plane in turn, and as they did the second side the first side would ice back up… and repeat. I missed my connection in Paris, was put onto the next one 12 hours later, and ended up arriving in Rio de Janeiro at 6am instead of 6pm the previous night. However, on the plus side I did get a bonus day in Paris…
(Side note: on the way back from that trip, Buenos Aires to London, all I could think was that at least I wouldn't have a snow delay this time. Maybe not, but there was a walkout by the baggage handlers instead. Thankfully I made it back safely, but not before I'd spent an hour or so on the tarmac in Argentina wondering what I'd done to deserve it…)
The perils of ground transportation…
Finally, even getting to the airport has been a challenge at times. Take the time I flew from Birmingham – ironically the same trip when I ended up bagless in Oman. I was travelling to the airport by train (for those not in the know, Birmingham is fabulous in this respect: the train station is a 2 minute monorail ride from the terminal), and I managed to pick the day of multiple train cancellations. After several changes of train in a desperate attempt to get there on time, I had to SPRINT from the station to the check-in desk, arriving in a sweaty, hyperventilating heap literally 1 minute before check-in closed.
Then this winter I was flying from Krakow back to Manchester when the snow struck again. This time we were in the city when it fell, and I naively assumed that the Polish, being much more accustomed to winter weather than the British, would be able to cope. Well, no. Leaving plenty of time to get there, we crawled the entire way to the airport, and were only saved by our guide who was PA to the airport director and was able to shepherd us quickly as far as security. We arrived at our gate just as boarding was about to close.
---
So yes, I've had more than my fair share of airport disasters. The moral of all these stories? Well, there are two. Firstly, always allow more time than you think you need when arriving at airports. Yes, hanging around the departures area is boring as heck after the first hour or so, but I'd so much rather be bored than stressed.
And secondly, no matter how hard you try, some things are just outside your control. Have a contingency plan, carry spare clothes and allow for the possibility your best-laid plans might go awry. And always wear a t-shirt with a camel on it.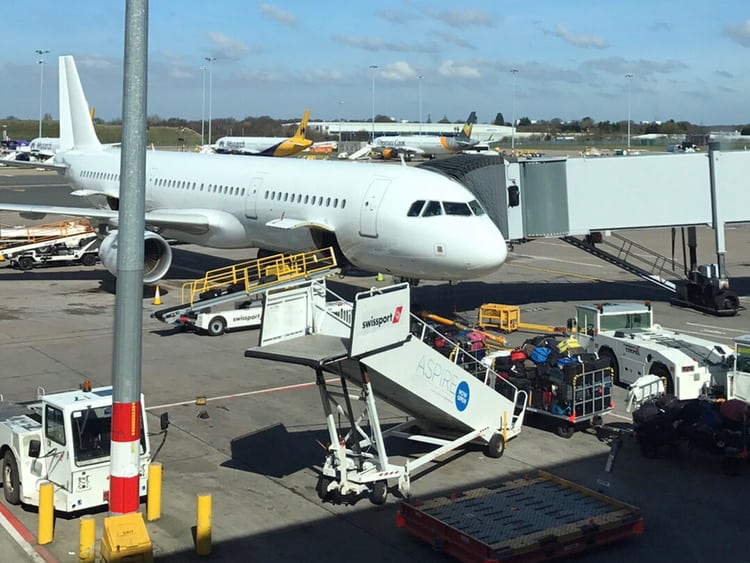 If you're looking for more travel advice and inspiration, check out these posts!
---