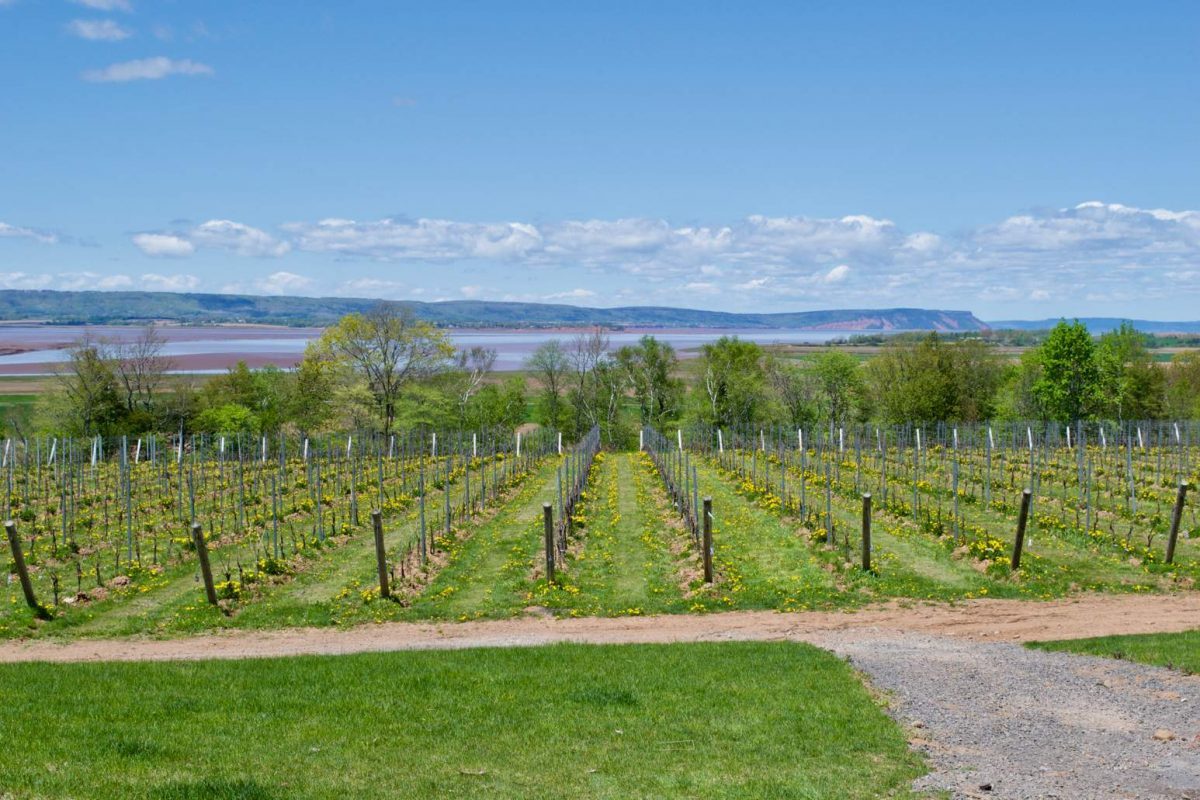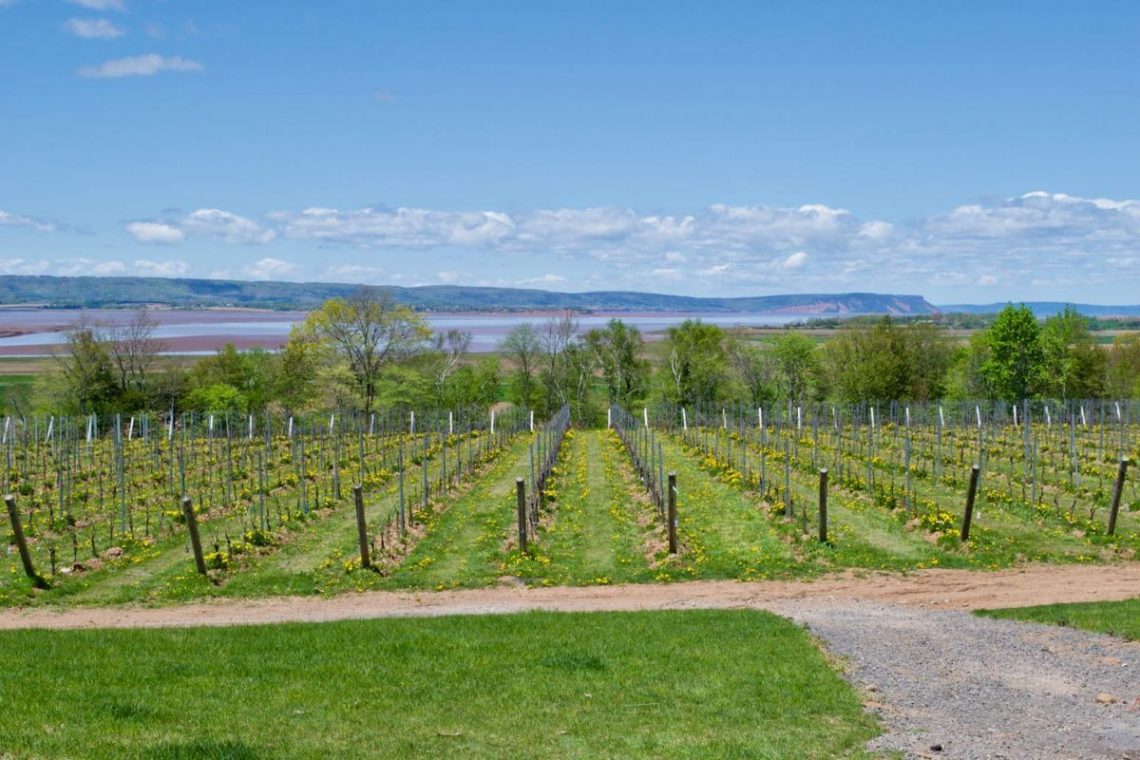 Wolfville, NS: The perfect Canadian food and drink tour!
An hour's drive north of Halifax, Nova Scotia, the small town of Wolfville and its neighbour, Port Williams, have gained a reputation for their high-quality wineries, breweries and distilleries. Together with an active foodie scene, this region makes for the perfect day trip from the provincial capital. Organised tours of the Wolfville wineries abound, but why not grab yourself a designated driver and make your very own perfect tour?
I visited the region in May 2018, and my suggestions below are based on the locations I visited personally. There are many other options – too many to check them all out! – but I can recommend these myself.
This is not a sponsored post – I paid for, and genuinely enjoyed, all these experiences.

Note that to drink alcohol in Nova Scotia you must be at least 19 years of age.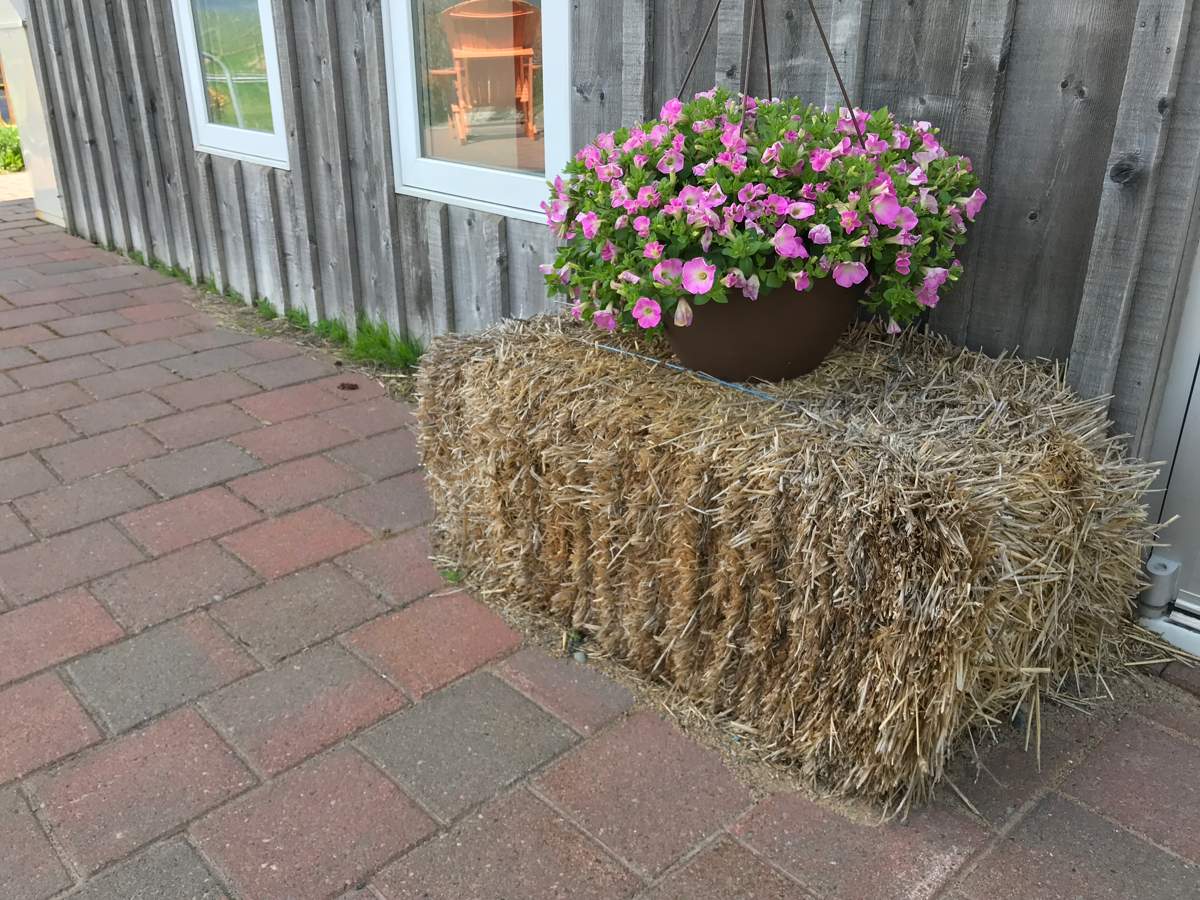 ---
Barrelling Tide distillery
1164 Parkway Drive, Port Williams, NS B0P 1T0
http://www.barrellingtidedistillery.com
The ideal first stop on your tour is the Barrelling Tide distillery in Port Williams. Named for the tidal bore which is a feature of Nova Scotia's northwest coast, the distillery produces a range of spirits, with berry liqueurs predominating. Local berries such as haskap and the Nova Scotia favourite, blueberry, are particularly worth a try.
A visit to the distillery gives you the chance to admire the stunningly-maintained copper stills, and even watch the pressing if you arrive on the right day! Free tastings of the various liqueurs are available to help you choose your favourite.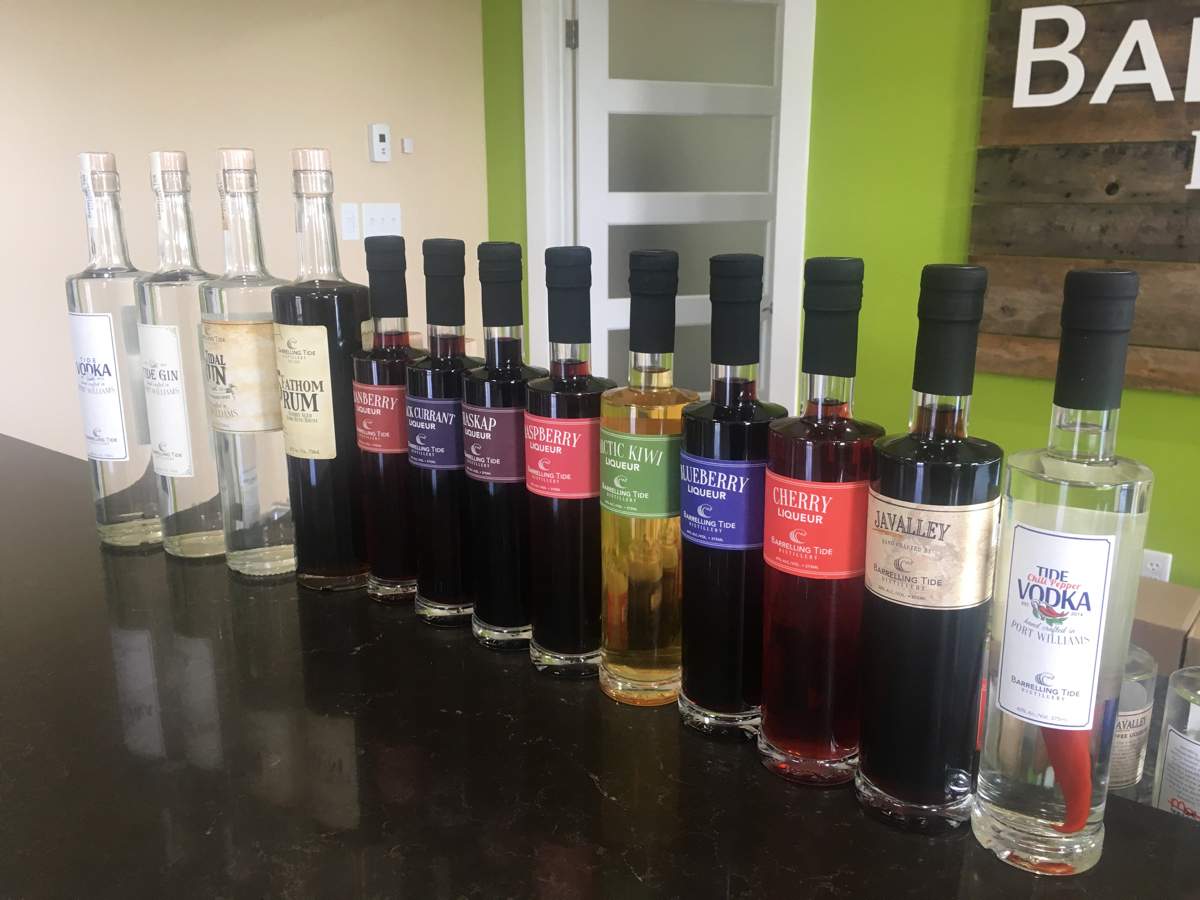 ---
Fox Hill Cheese House
1678 Church St, Port Williams, NS B0P 1T0
http://www.foxhillcheesehouse.com/
A short five-minute drive from Barrelling Tide is Fox Hill Cheese House. Primarily a store catering to local people, you can watch the cheese-making process through a glass window, before trying some for yourself. Free tastings are available, but you will need to ask, as the samples are not out on display. Cheeses include gouda, havarti and cheddar, among others, mixed into a variety of flavours including Italian herb, smoked, cumin, and dill. Fox Hill Cheese House is also known for its gelato if you need something to wash down the cheese!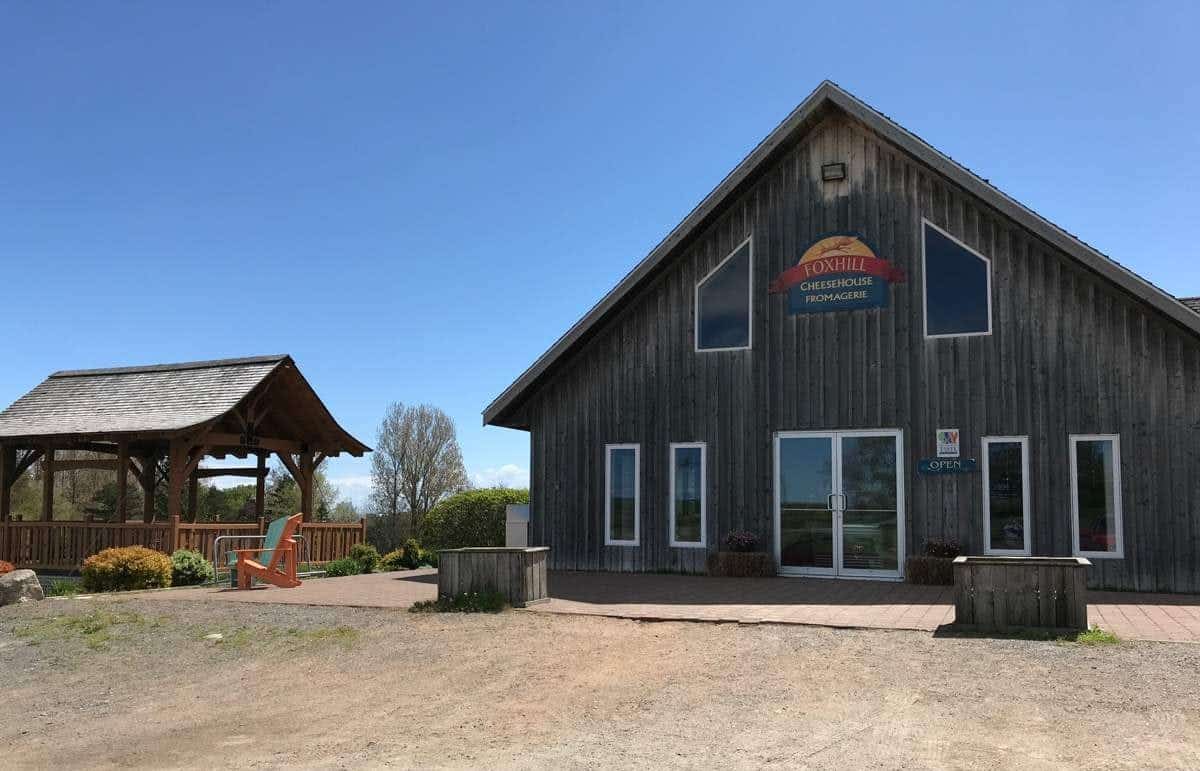 ---
The Naked Crêpe Bistro
406 Main St, Wolfville, NS B4P 4C9
http://www.thenakedcrepebistro.ca/
You are probably getting hungry by this point (and eating all the cheese you just bought is a temptation), so it's a good time to head to lunch. The pretty college town of Wolfville is home to Acadia University, one of Nova Scotia's finest. Main Street has a range of shops and eateries, and 3 hours of free parking gives you the perfect amount of time to enjoy them.
The Naked Crêpe is a pretty bistro which takes this thin, French-style pancake to another level. A wide range of flavours will make choosing difficult, but we especially liked the salmon and egg breakfast crêpe, and a chicken and pesto option which was the day's special. We followed up with dessert crêpes, including a strawberry dulce de leche option and a pecan pie-style crêpe.
This great little bistro can get busy, so booking ahead is recommended.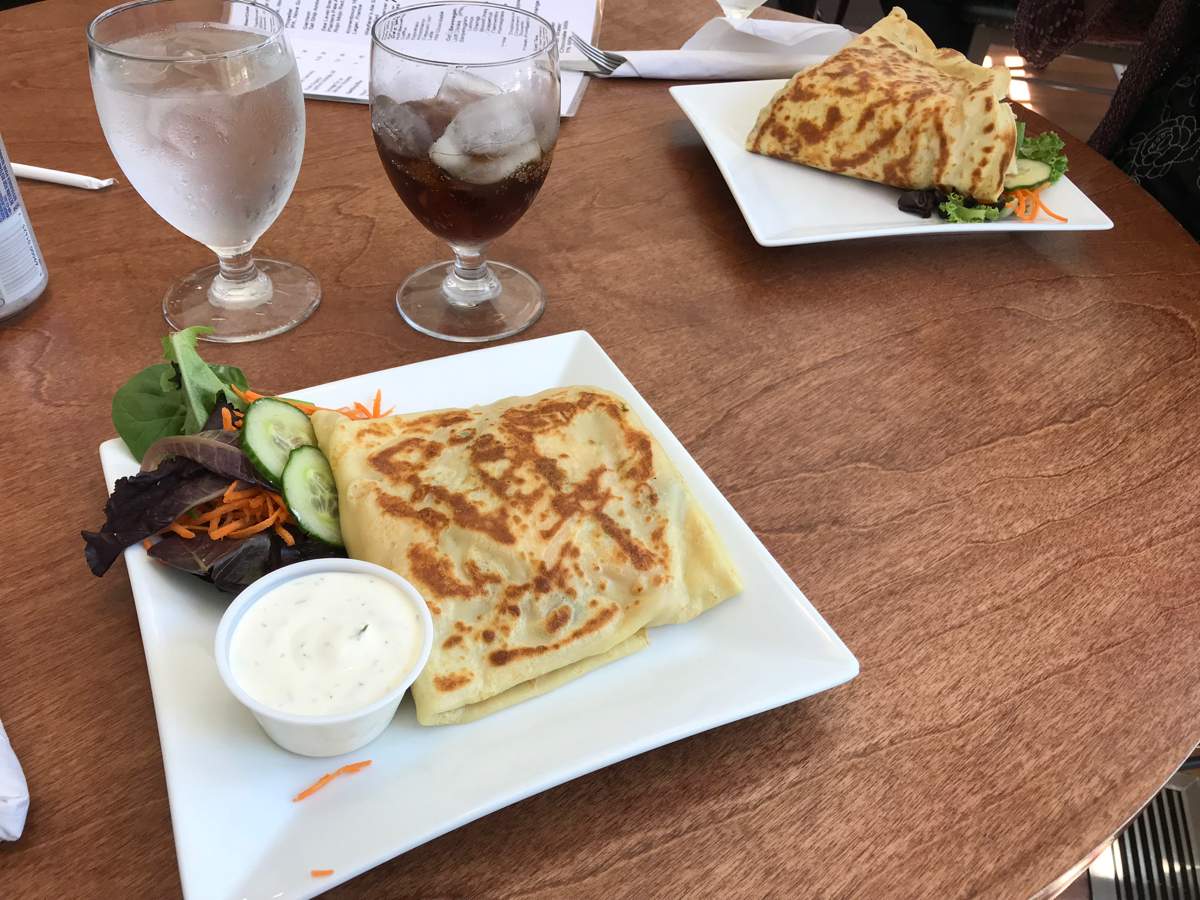 ---
Annapolis Cider Company
388 Main St, Wolfville, NS B4P 1C9
https://drinkannapolis.ca/
The good news is that you can walk off your crêpes on your way to the next destination – but the bad news is that it is only a few doors farther down Main Street! The Annapolis Cider Company is a sight for sore eyes from the second you walk through the door – a modern cellar with floor to ceiling displays of hard cider, in a wide range of styles and flavours.
Look for their special limited editions, as well as such unusual ciders as the Earl Blue, which we particularly liked – with hints of blueberry and Earl Grey tea which add a twist to the cider without overshadowing the apple goodness!
Tastings at the Annapolis Cider Company are not free of charge, but a few dollars will buy you a slab of 3 ciders in 150ml servings, with a side of corn nuts to wash them down. We purchased some bottles after our tasting and were not charged for the tasting itself, although I can't confirm this is always the case. One of the tasting glasses costs just $4 and makes for a great souvenir, too!
---
Lightfoot & Wolfville Vineyards
11143 Evangeline Trail, Wolfville, NS B4P 2R1
https://lightfootandwolfville.com/

Our final stop was at the Lightfoot & Wolfville Vineyards, which lie a few minutes' drive down the road back to Halifax. This winery stands on a hillside with spectacular views over the Bay of Fundy and Cape Blomidon, and we chose it as much for its beautiful location as for its delicious selection of wines.
For $8 you can sample small 1oz (30ml) glasses of 3 different local wines, or 4 glasses for $10. There are 4 whites, 2 rosés and 2 red wines from which you can choose your preference, and friendly local experts will be able to advise you on the provenance of each wine as well as the flavours to look for as you sip each one. 45-minute tours of the winery are also available, and run every day in summer, Thurs-Sun in winter. Tours cost $15 per person and leave at 12 noon.
The Lightfoot & Wolfville winery has a restaurant, so if you didn't make the stop at Naked Crêpe this is also a good place to eat; I'm told the lobster roll is delicious, however I was too full to sample it myself! This location is also a popular spot for weddings, and there is a great outdoor area to sit and soak up the view on a summer's day.
How to get there
---
Enjoyed learning about the Wolfville wineries and more? Pin this post for later!