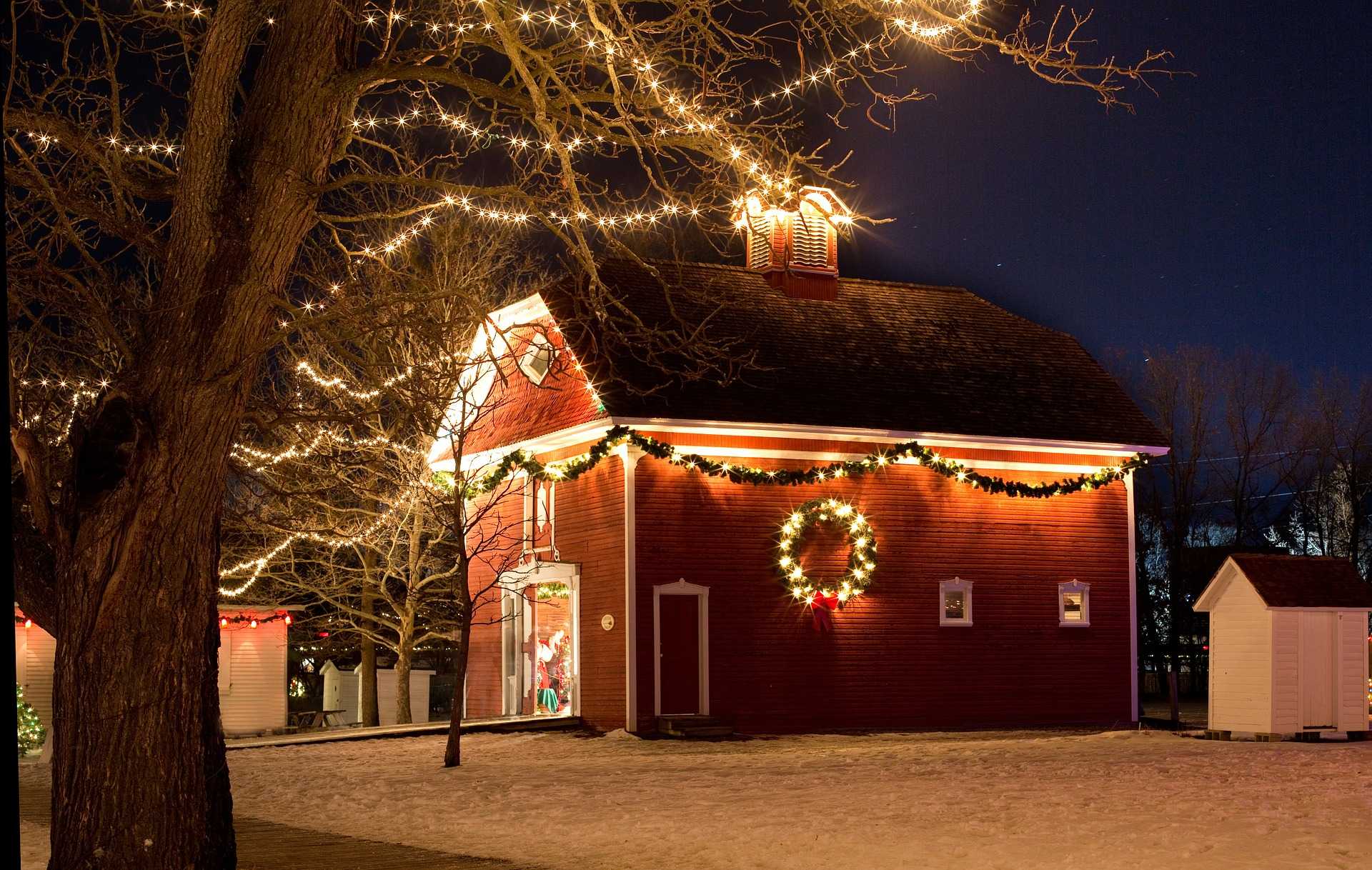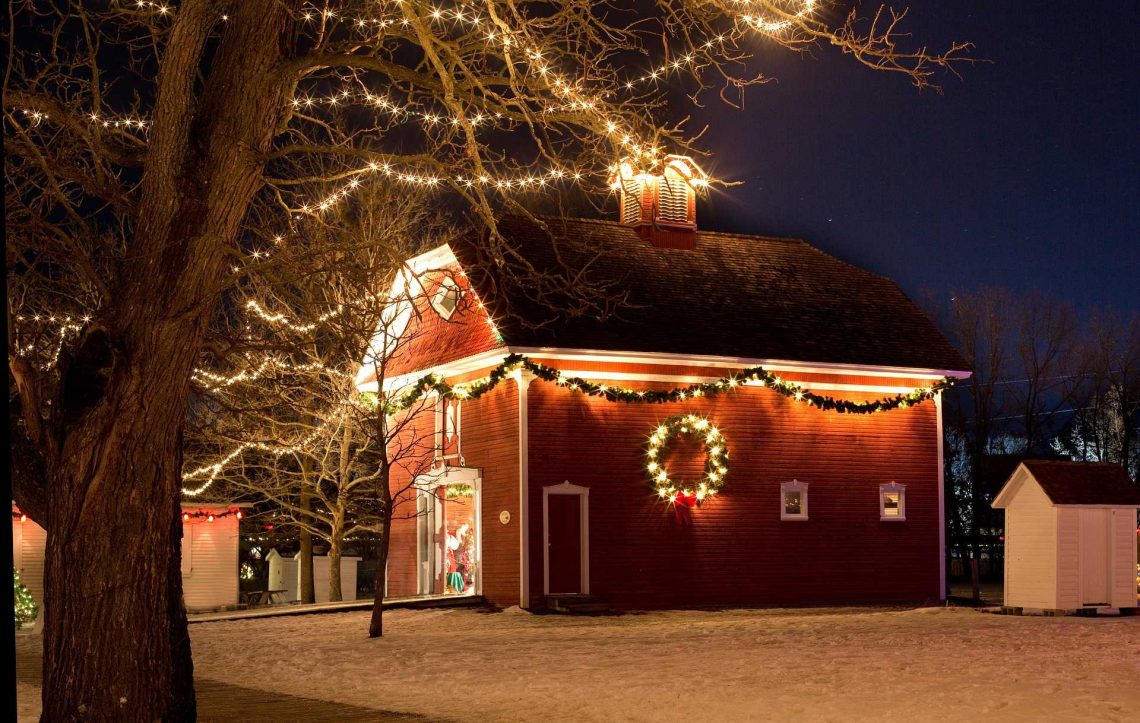 Unusual holiday destinations for Christmas in the USA
The holidays are fast approaching, and you fancy doing something a little different this year. Maybe you're a US resident who doesn't want to travel overseas; or maybe you're visiting the United States and would like to experience a true American Christmas with a twist. These bloggers have it sewn up!
Check out these unusual holiday destinations for celebrating Christmas and New Year in the USA… just that little bit off the beaten track.

Get down to the honky tonk in Nashville, Tennessee
Allison Green – Eternal Arrival
If you're looking for unusual places to go at Christmas time – especially New Year's Eve – why not consider Nashville, Tennessee? Spend New Years' Eve getting down, country music style, in Nashville.
Broadway on Nashville is a great place to celebrate all year round, but it's especially festive on New Years' Eve. Dancing the night away in a honky tonk or finding a live music show in Nashville for New Years' Eve would be a fantastic, offbeat way to ring in the New Year. My favorite honky tonk on Broadway is Tootsie's Orchid Lounge, but there are several other places that offer a great vibe and fantastic music.
If you can't imagine New Years without some fireworks, Nashville has a New Years Eve party with famous musicians like Keith Urban playing, and a fantastic fireworks show considered to be one of the best in the nation. Whereas in Times Square, the ball drops at midnight, in Nashville, they actually have a midnight "Music Note Drop"! The next day, recover from the night before with one of Nashville's delicious brunches, like at Biscuit Love for a Southern-style breakfast or at Graze Nashville for a vegan-friendly breakfast option.

Discover a true winter wonderland in frozen Alaska
Alaska equals snow! Snow equals the holidays! Therefore, Alaska is the perfect place to really get into the holiday spirit. In December, Alaska already has multiple feet of snow, the ski lifts are working all the time and fires are crackling in all of the hotels and lodges. It's only light for up to five hours per day, so everyone decorates with gusto, and you can find all kinds of colorful light displays and decorations all lit up for Christmas. At the end of November, when Anchorage lights up the town Christmas tree, Santa arrives pulled by real reindeer!
Snow activities are everywhere. Lakes are frozen, so you can learn how to play ball on the lakes, hike on the ice, and of course do some ice fishing. Snow sports like cross-country skiing, downhill skiing, sledding, snowmobiling and snowshoeing are all things you should try. When you've finished, warm up with a great cocktail or hot chocolate and have some great pizza at Anchorage's famous Moose's Tooth pizzeria. Make sure to set your alarm and ask the hotel to wake you when the Northern Lights make their magical appearance as well. Whether it's romance or adventure you are looking for this holiday, head north to Alaska!

Explore the Enchanted Forest of Light in Los Angeles, California
Constance Panda – The Adventures of Panda Bear

Aside from Hollywood, the Los Angeles area is also home to one of the coolest winter time experiences in the United States. Each year beginning in mid-November, the Enchanted Forest of Light in Descanso Gardens glow for the holidays.
Descanso Gardens is a botanical garden located in the west end of the San Gabriel Valley, northwest of Pasadena, only a 15 minute drive from downtown Los Angeles. This off the beaten path garden features an immersive and interactive nighttime holiday experience with a mile-long footpath taking visitors around the lighted park.
Some of the most well-known exhibits include the glowing field of rainbow tulips synchronized to music, also called "Flower Power." "Luminous Lawn" looks like a colorful path from Candyland, except you can step on it to make it light up. Descanso Garden's Japanese Garden turns into the "Garden of Good Fortune" by night, there are red lighted lanterns everywhere and it's a super magical experience.
Be sure to check out Descanso Gardens' Enchanted Forest of Light this holiday season!

Discover colonial charm in Fredericksburg, Virginia
Maggie McKneely – Pink Caddy Travelogue
Located just one hour south of Washington, DC, Fredericksburg, VA is often overshadowed by its famous cousin. But it shouldn't be, especially around Christmas! Fredericksburg is the town where George Washington grew up, as well as the site of two major Civil War battles. It's a must-visit for any history buff any time of the year. But during Christmas, a visit to Fredericksburg gives you the chance to appreciate Christmas colonial-style!
During the holiday season, downtown is decked out in colonial inspired decorations. Fresh pine garlands, tartan ribbons and holly deck the 18th-century homes. On a carriage tour, you can ride down the city's quaint cobbled streets, historic architecture, and past Fredericksburg's official Christmas tree. There are candlelight tours through historic sites such as Kenmore Plantation and Mary Washington's home, whilst holiday ghost tours are led through the area's battlefields. And every New Year's Eve, downtown Fredericksburg hosts a party and ball drop!
Watch the (beach) ball drop in Omaha, Nebraska
LeAnna Brown – Well Traveled Nebraskan
While most people think that most of America's Midwest states are "Flyover States," Nebraska remains a hidden gem.
One of Nebraska's prized possessions is the city of Omaha's world-renowned Zoo and Aquarium, often in the top 3 zoos (often #1!) in the entire US!! Which is why you can find hundreds of people coming to the Henry Doorly Zoo on New Years Eve Day for a unique celebration.
Instead of waiting until midnight to drop the ball, children all come together to have a "Beach-Ball Drop" at 12 (noon!), otherwise known as "Noon Year's Eve!", complete with a countdown.
Of course, while you are at the famous zoo, you can't miss the enchanting underwater aquarium tunnel or the worlds largest indoor waterfall in the "Jungle", which are just two of the huge indoor complexes that make the Henry Doorly Zoo a local favorite both in the cold, winter months and in the hot summer days and making it a New Year's Eve to remember!

Party with the locals in small town Manchester, Vermont
Alex DiBacco – Chasing Daisies
Manchester, Vermont has that small-town New England vibe, but is a little more obscure – except to locals. The downtown is pretty tiny (there are only 3 choices for food, some of which don't stay open all day), but the locals are super friendly and you'll get the real experience. There's rarely tourists around, and the Christmas spirit is vibrant!
The whole town (all three streets of it) goes all out decorating for Christmas. With the mountains as a backdrop and the old-school New England architecture, it's incredibly beautiful. During the month of December, there's a Lighted Tractor Parade, rides on the Elf Express, and a Christmas concert that the whole town comes together to attend. Manchester almost feels like a small town that the main characters of a sitcom would live in (think Gilmore Girls), so it's really a unique spot to spend the holidays and enjoy the festivities.

Get a taste of Bavaria in Helen, Georgia
Ketki Sharangpani – Dotted Globe
Helen, a small town in northern Georgia, looks stunning during the holiday season.
This Bavarian town in the Blue Ridge Mountains holds delightful German Christmas celebrations each year. The Bavarian architecture of the town looks charming when the lights are put up, the trees look festive, and even the horse carriages are decked up in string lights.
The town hosts an annual Christkindlmarkt, or a Christmas market, just like the ones found all over Europe, with artisan goods, gifts, and handcrafted items including tree ornaments. The smell of candied treats and peppermint fudge wafts down Helen's touristy Main Street, and visitors linger over specialty shops selling handmade presents and bars selling Glühwein or German mulled beer.
The annual Downtown parade is the highlight of the holiday season, and families line up excitedly to see Santa and Mrs. Claus, elves, and other costumed characters. Helen has one of the more unique Christmas celebrations in the US, and is perfect for couples as well as families.

Celebrate in style on the Queen Mary, Long Beach, California
Occupying a stunning location in Long Beach harbour, the Queen Mary is one of the most unique destinations to spend the holidays in the USA. Combining a proud history and stunning Art Deco staterooms, the hotel is almost a resort in its own right, yet easily accessible. Original 1930s artwork, operable portholes and beautiful decks combine to give you the experience of transatlantic travel in the 1930s, 40s and 50s.
For the holidays the Queen Mary transforms, allowing you to experience a Christmas of yesteryear. Take a voyage to the North Pole right here in Long Beach! Captained for this special voyage by a new member of staff, wearing his best red suit and signature white beard, enjoy the Queen Mary with festive light displays and many family activities.
The ship was once the epitome of luxurious Atlantic travel, with film stars, royalty and politicians travelling aboard. For your Christmas experience you can attend the light the tree ceremony, decorate stockings and make your own gingerbread.
Spend time during your holidays in the 4D Polar Express screening, go ice skating, or simply wander the Christmas tree-lined decks. Even if you just wish to visit for the day, bring the kids for breakfast with Santa, or a story with Mrs Claus. There's plenty to do for families and couples alike. If you stay, sleep well in your staterooms – or not – after visiting the Ghosts of Christmas Past with the ships resident master magician for a haunting holiday experience.
Finally don't miss the Holiday Dinner show, a stunning three-course dinner and fabulous show to get you into the holiday spirit!
Experience small town life in Corning, New York
Christopher James Mitchell – travelingmitch
For a town of just over ten thousand people, there is an impressive amount going on in Corning, New York.
In essence, it's a small town that has the attractions of a medium size city, which makes it the perfect place to spend the holidays. A place like Corning will allow you to be engaged with a visit to the world famous Corning Museum of Glass, but then escape the hustle and bustle of a museum and enjoy a quiet dinner on the main street.
There are no shortage of excellent restaurants as well in Corning, including the ever packed restaurant known as Hand + Foot. It's a strange name, I agree, but the food is remarkable.
A town like Corning is perfect for the holidays because it's a place that feels so wonderfully familiar and so warm. When there's a soft snowfall, it's one of the most magical places in the country, and you won't want to be anywhere else.

Chill out in the Snowlodge at Old Faithful, Yellowstone National Park, Wyoming
You can't drive to Old Faithful in winter since it is nestled deep in the middle of Yellowstone National Park's winter wonderland. You must arrive by snowcoach or snowmobile, but visiting Old Faithful is one of the most magical ways to spend the holidays.
Not only does the iconic geyser put on its regular show (though you will be one of the few to see any given eruption), but bison dig through snow, wolves cross the road in front of you, trees are decked out in their winter coats of snow, and hot springs gurgle while flashing bright colors.
Inside the Snowlodge at Old Faithful, a fire roars, families play board games or read books in the lobby, and diners enjoy delicious meals. A small ice-skating rink beckons outside the lodge along with cross-country ski and snowshoe trails. Visitors are miles from anywhere and in the middle of it all.
I have spent several New Year's Eves at the Snowlodge and seen the first Old Faithful eruption as the calendar flipped. My family and I spent a winter solstice skiing and sledding at Old Faithful and even though our kids were only four and five years old, they still say it was one of their favorite trips. I can't think of a better place to spend the holidays.

Try winter camping at Crater Lake, Oregon
Visiting Crater Lake National Park during the summer means competing for photo ops and parking spots with the busy summer crowds. However, if you are looking for a chilled out and offbeat destination for the holidays, a snow camping trip at Crater Lake National Park can be the perfect wintertime adventure.
With over 40 feet of snowfall each year, Crater Lake is one of the snowiest inhabited places in the USA. Backcountry winter camping along Crater Lake's stunning rim is a unique way to take in the jaw-dropping views. Having the right gear and winter camping experience is a must, though.
You can access the rim through the south or west via Highway 62. The winter entrance fee is $10 per car, which can be paid at the Steel Information Center at park headquarters, and is good for 7 days.
After parking your vehicle at Rim Village you can head out along the rim on snowshoes or cross-country skis. The views are stunning, and you won't be hard pressed to find a beautiful camping spot.

Celebrate Danish-style in Solvang, California
If you were hoping to ring in the New Year in Europe but can't quite afford the flights, Solvang, California might be the place to visit.
The charming Danish settled village is located in the Santa Ynez Valley, home to endless miles of grapevine. On your visit you can celebrate Danish style with sausages, beer and Danish pastries. If you're still feeling the holiday spirit you can visit their many Christmas stores for Nordic themed decorations.
As you walk through the charming town you will really feel like you've left the US thanks to their four wooden windmills, clog shoe store, amber museum and traditional Danish cultural museum called the Elverhøj Museum. Book lovers will enjoy their indie bookstore, The Book Loft which sells new and used books and has a Hans Christian Andersen museum on the upper floor. After your visit make sure to check out the statue of the Little Mermaid. For all the wine tasters out there Solvang also offers 20 tasting rooms, offering regional wines for every palate.

Explore the Enchanted Garden of Light at Rock City, Lookout Mountain, Georgia
Jillian Michelle – Adventure Dragon
The North Georgia mountains are truly one of the most underrated and offbeat holiday destinations in the USA. At the top of Lookout Mountain, in a relatively unknown small town bordering the Tennessee state border, Rock City hosts its annual Enchanted Garden of Lights throughout the entire month of December. It's the only Christmas celebration I've ever attended that combines sparkling lights, decorations, and festive activities with hiking paths through moss-covered boulders and tiny crevices leading to the top of a waterfall.
You'll follow the Enchanted Trail to the Fairyland Caverns, Lover's Leap, and High Falls, where you'll sip on warm cider and hot cocoa while enjoying holiday music performed by local choirs and live bands. You can even paint ornaments, design your own Christmas stocking, decorate gingerbread cookies with Mrs. Claus, and have a holiday buffet dinner with Santa. If you're a fan of nature and Christmas, then I highly recommend you travel to Lookout Mountain, Georgia to experience this one-of-a-kind holiday destination in the United States.
Has this post on unusual holiday destinations inspired you to celebrate Christmas with a twist in the US? Pin this post for later!