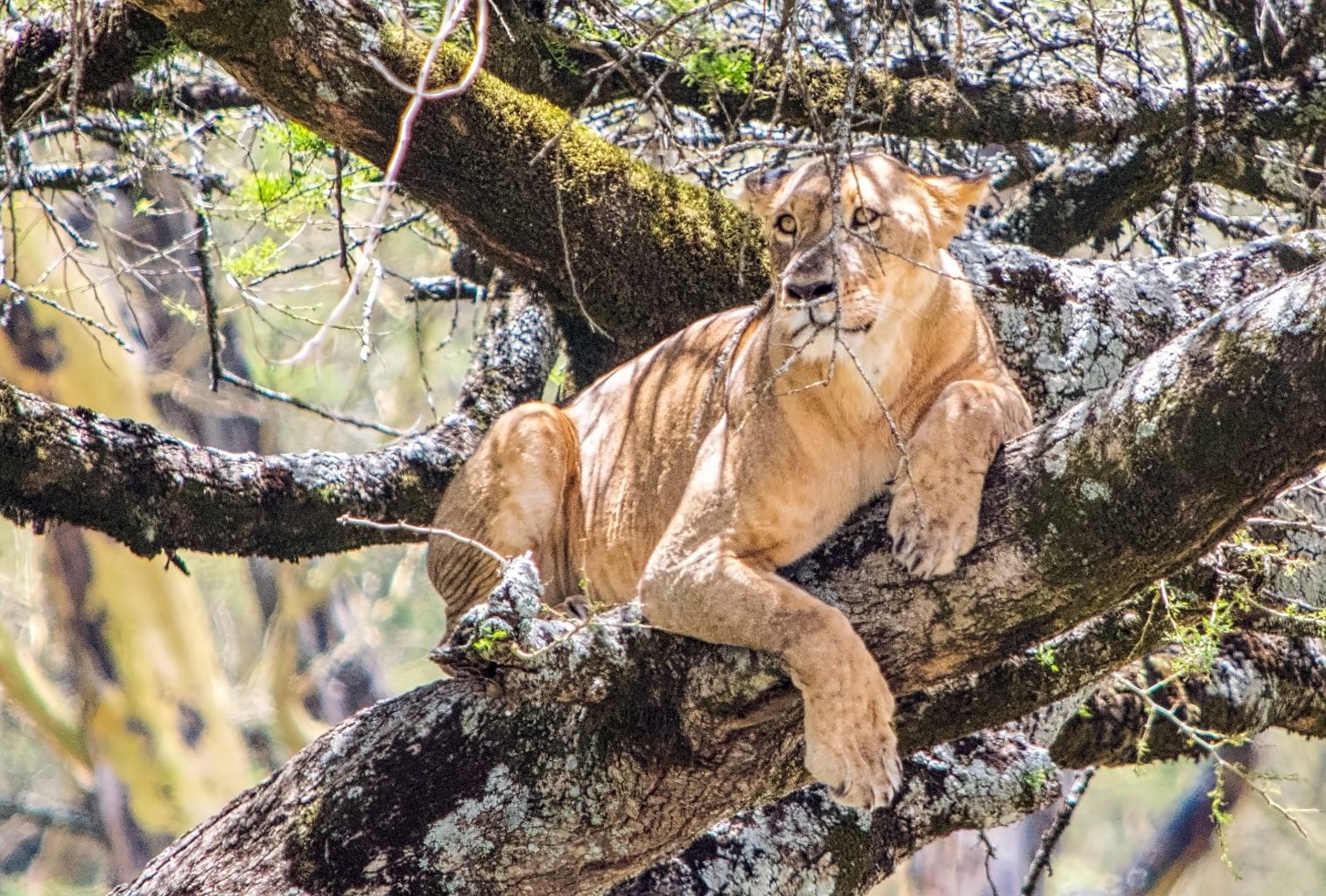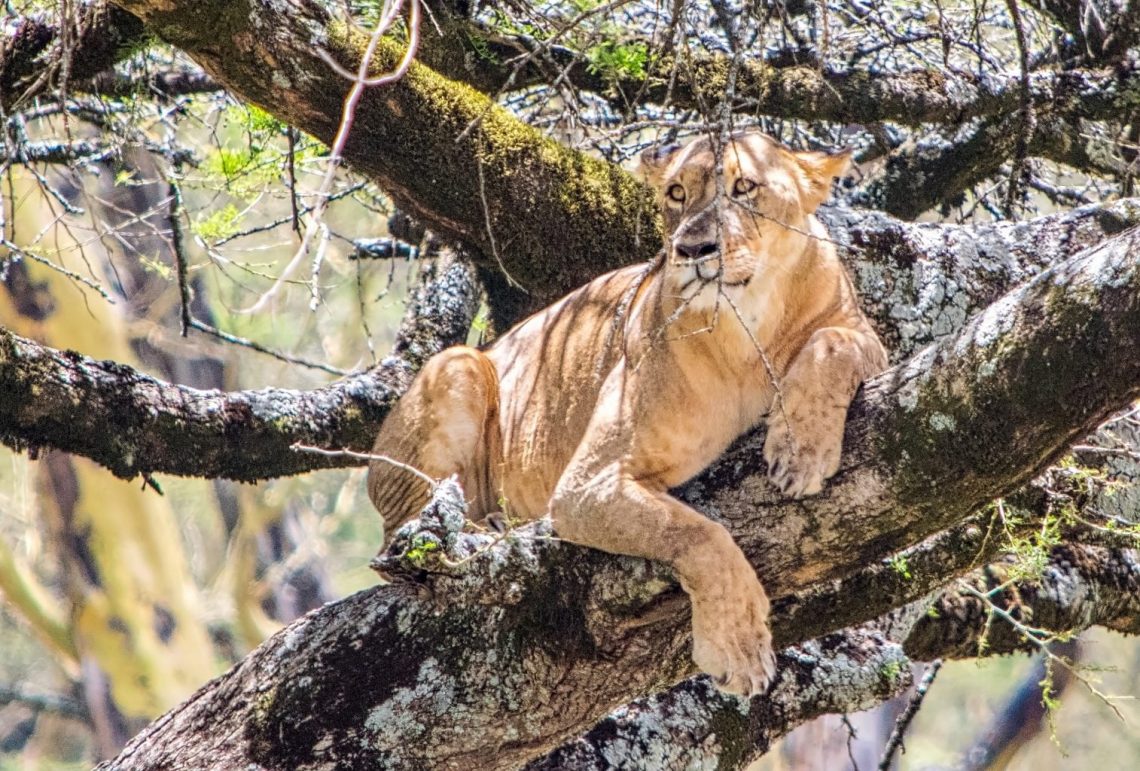 The lion that climbed the tree: Life on the plains of Kenya
In September 2015 I went to Kenya. I was on my way to another location in Africa, but as so often happens, my flights there and back transited in Nairobi and the temptation to see something outside the airport was too much to bear. So it was that I broke my journey on the way home, and spent two days and two nights in on a whistle-stop tour of the area.
I'm going to be honest here: my expectations weren't high, mainly because of the bad press Nairobi gets (which is kind of justified given the crime rates). I'd also "been on safari" a number of years earlier in Namibia and Botswana, and that bucket-list box was already ticked. So I wasn't prepared to fall in love with Kenya, but that's exactly what happened. The people were friendly and generous, the countryside varied from beautiful to spectacular, and… well… the wildlife.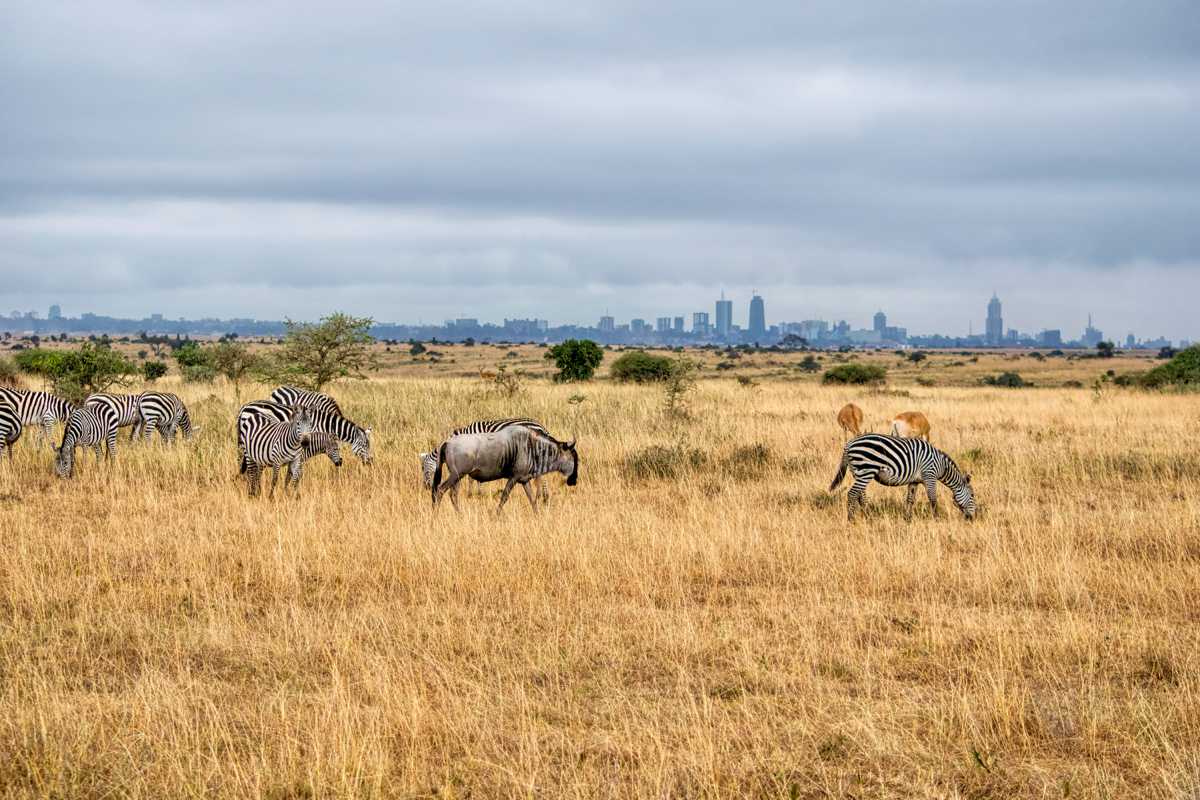 On my first day I headed to Nairobi National Park, on the city's doorstep. The park was set up to maintain a migration corridor for the animals around the city, and to give them a safe environment which would discourage them from their increasingly frequent excursions into residential areas. Nairobi National Park is pretty spectacular; it contains most of the major animals, although no elephants, and all set in wide open plains against a backdrop of city skyscrapers which you can't find anywhere else in the world.
While I was in the park, I tagged on a couple of somewhat touristy visits, but unmissable and still with a wildlife theme. On the fringes of the park is the Giraffe Centre, where I had the opportunity to mount a high platform and feed food pellets to endangered Rothschild giraffes. Touristy it certainly was, but the experience of seeing a blue tongue flick out and swipe a handful of pellets from my hand (hello, giraffe slobber…!) was only surpassed by being on eye level, able to stroke the heads of the giraffes and feel their bristly manes and surprisingly soft "horns". An incredible experience you could never get in a zoo.
I also headed to the David Sheldrick Elephant Orphanage, where I and a small crowd were able to watch one of the daily public feeding sessions with the baby elephants. The elephants here are rescued, usually because their mothers have been killed by poachers. They are raised at the orphanage until the age of about 7 years, before being transferred to a rehabilitation centre in Tsavo National Park with the goal of being reintroduced to the wild. The baby elephants were just as cute as you would expect, drinking from bottles and playing football quite spontaneously in the mud and dust. Again, I was able to stroke them as they approached, almost as inquisitive about us as we were about them. The groups of Kenyan infant schoolchildren were as captivated as I was, and almost as cute as the elephants.

On my second and final day in the country, I took a trip to Lake Nakuru National Park. A couple of hours to the west of Nairobi, getting there involved a drive along the main trunk road to Uganda, stopping at a spectacular viewpoint over the Rift Valley before heading along the valley floor past Lake Naivasha before reaching the park. If I'd thought the previous day was great, this day was incredible. I was in Kenya by myself, and since I was limited on time and restricted on dates, joining a group tour wasn't an option so I had splashed out on a two-day private tour instead. And I cannot recommend it enough, especially on safari. Alone with my driver/guide, I was able to stop anywhere I pleased in the park and take photos to my heart's content, utterly undisturbed. It was incredible, and something I would love to repeat one day.
I saw most of the animals I wanted to see, bar the elusive elephants which again, are not present in the park. A highlight for me was, over the two days, getting great sightings of both spotted and striped hyenas, who have a special place in my heart in spite of a very close encounter in Botswana when they were 6ft away from my tent at 2 am trying to rip a tarpaulin off our food trailer – a long story for another occasion! Seeing both species of hyena in Kenya (and in daylight!) was incredibly special.
However, the most incredible part of the day came towards the end. I knew in advance, from reading up on Lake Nakuru, that it is home to tree-climbing lions. Now, lions don't normally climb trees. If you've seen photos of a big cat in a tree, it will normally be a leopard. However, there are small populations of lions in East Africa who, for some reason, have taken to tree-climbing. Most are in parks in southern Uganda and northern Tanzania, but the only population in Kenya is in Lake Nakuru National Park. I was hoping I might get to see one, but was realistic about the chances.
Want to find out more about wild cat species across the globe? If, like me, these beautiful animals fascinate you, check out this great breakdown!
We were driving across the park when suddenly my guide got a call on his radio that lions had been spotted. We headed to where they had been seen, but they had already moved on. Then another message – other vehicles were actually viewing them right now, and we set off at breakneck pace across the unmade roads of the park, with my head sticking out of the popup safari van as we bounced over the rough ground. We reached the sighting area, and there was a lioness, up on a branch. But she didn't hang around, and I watched her jump back down the tree and head off into the undergrowth. "Oh well", I thought, "at least I can say I saw it".
"Let's wait and see if she comes back", said my guide. So wait we did, with 3 or 4 vehicles full of groups around us. The lioness did indeed come back, but chose instead to sit in the grass under the tree, so the other vehicles gave up and headed on their way. But I decided to wait, and my patience finally paid off when a second lion padded across the grassland and climbed gracefully up into the tree, where she settled herself, two legs dangling either side of a stout branch, and settled down for a peaceful afternoon nap.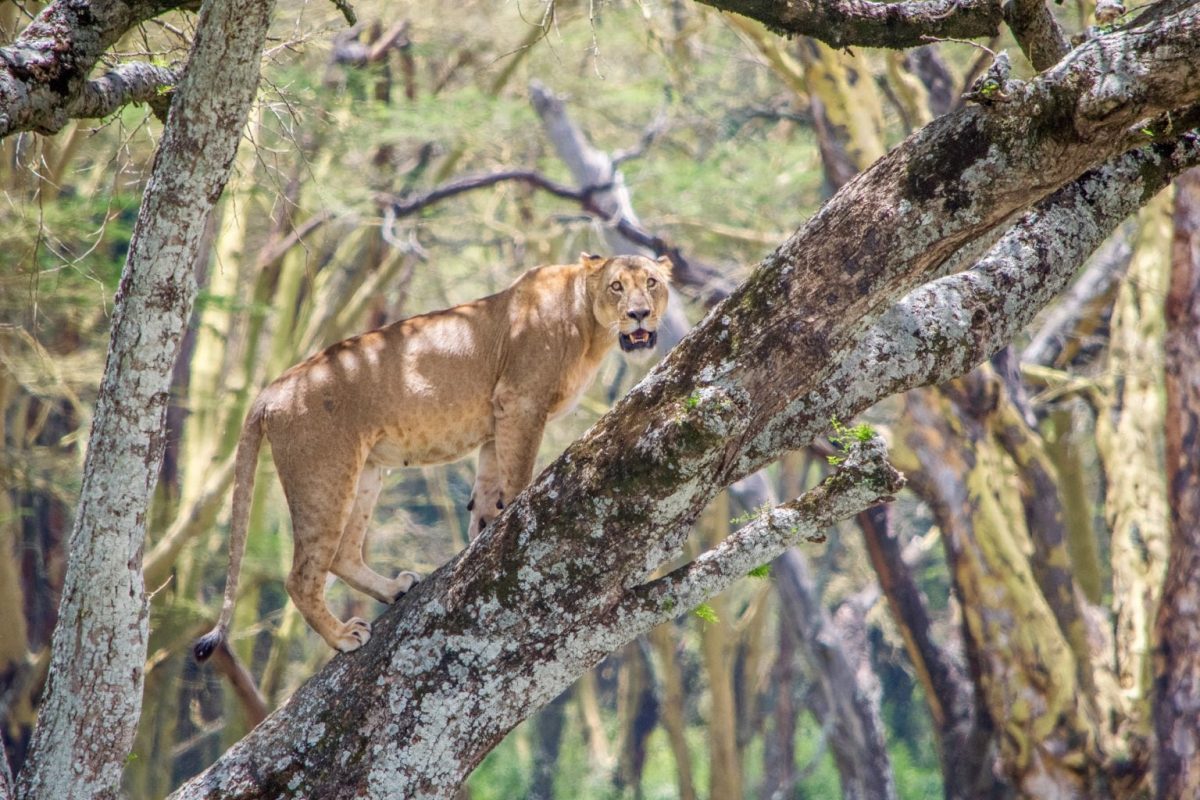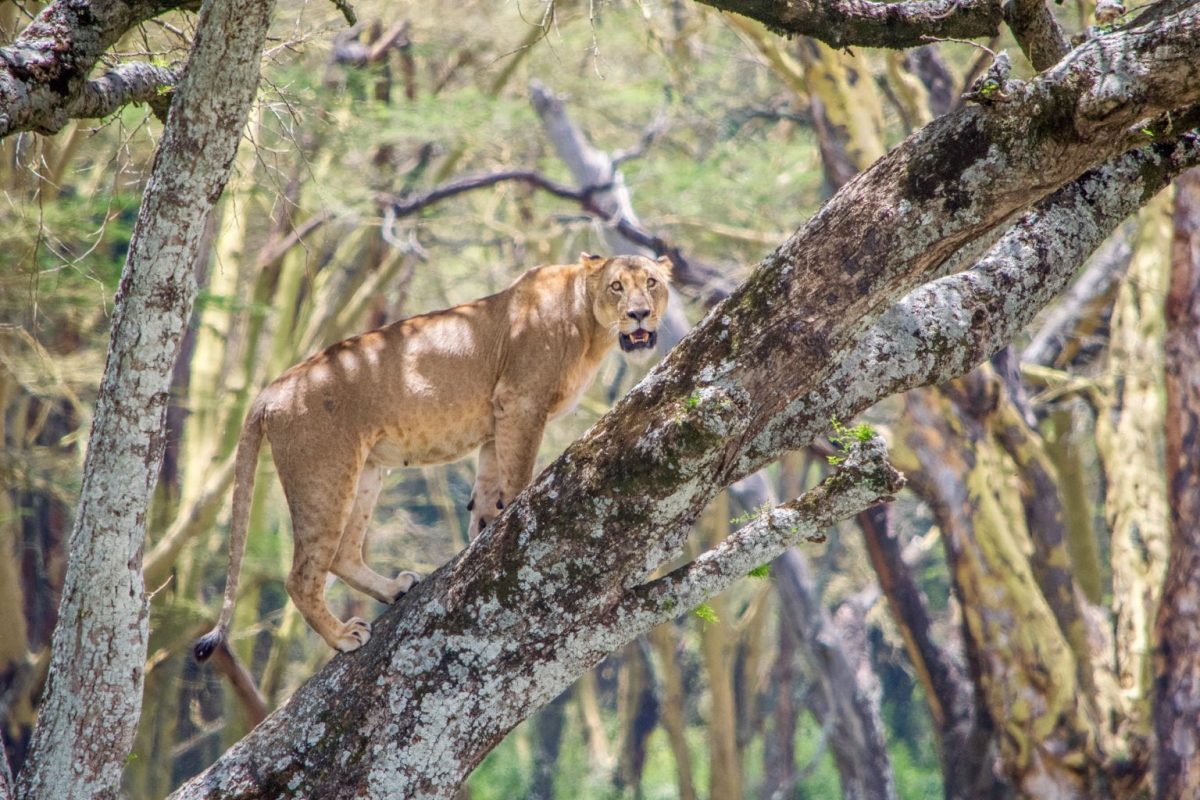 It was incredible, made all the more special by being one of very few to view it. And the icing on the cake was when my guide, who is in the park several times a week all year round, mentioned that this was only the fifth time in his life he had ever seen it. When you have to promise to send photos to the guide afterwards, you know you've seen something special.
The day was rounded off wonderfully by a late lunch with my guide in a local restaurant where I was the only tourist, followed by a detour to the Equator sign some 40 minutes up the road which would also not have been possible on a group tour. (Seriously, I need that lottery money to come through so I can do it more often…). It may have been a whistle-stop trip to Kenya, but it will always be unforgettable, and not least because of how lucky I was to see those tree-climbing lions.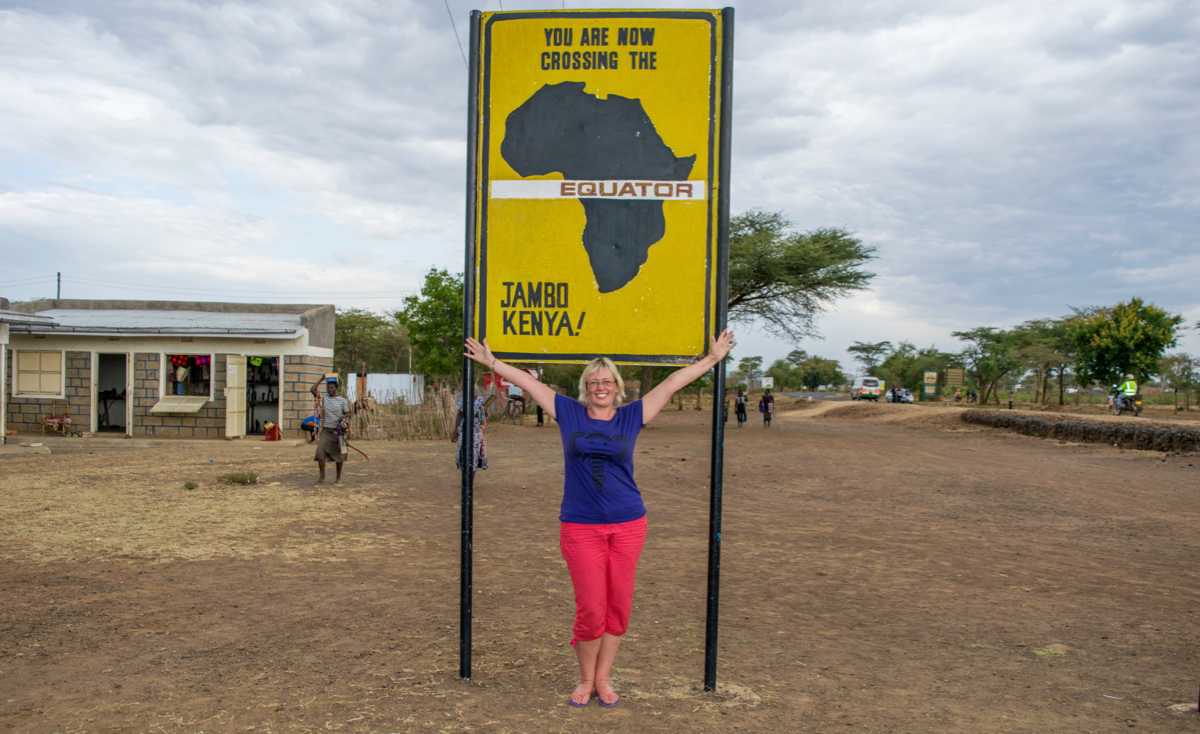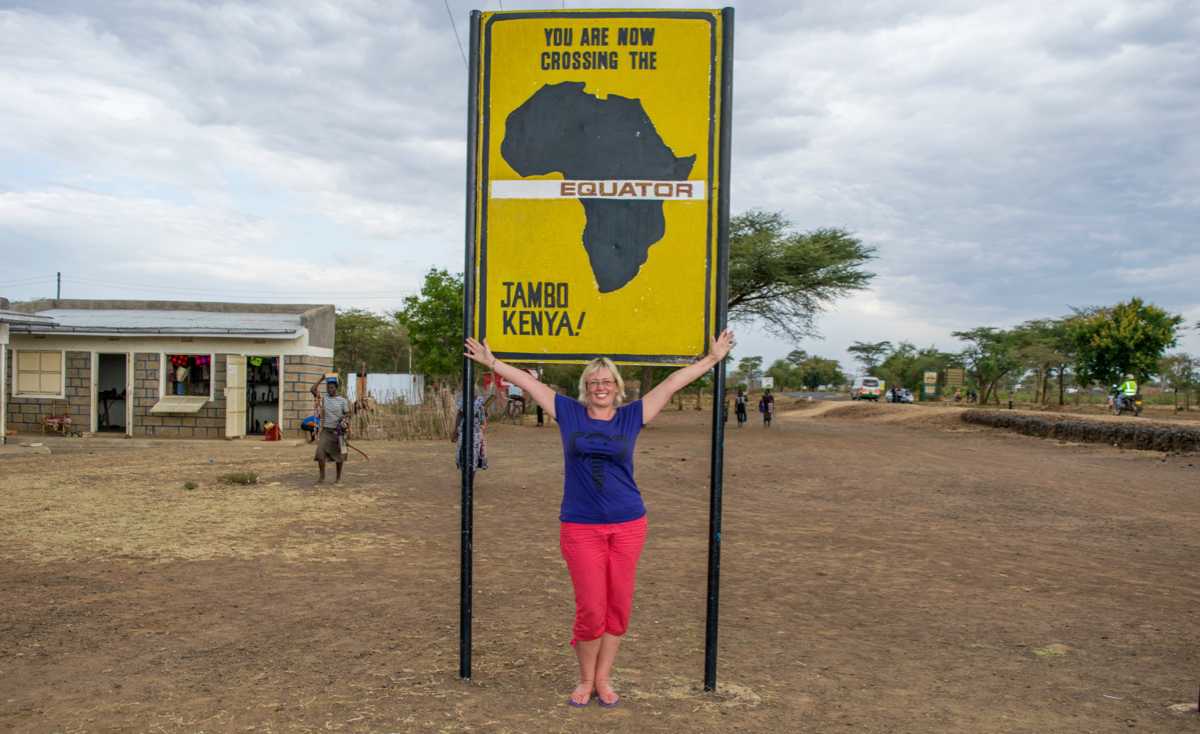 ---
If you're pushed for time or just travelling through Nairobi, I strongly recommend a stopover. I was only in the city for two nights and didn't leave my hotel unaccompanied as I was unsure about safety, but still packed a lot in.
If you need inspiration for other places to visit in Africa, check out this post by The Kiwi Couple, or see my other posts on this incredible continent!
My trip around Kenya was organised with Dawn in Africa Safaris, who did a fantastic job and provided great company over the two days that I was travelling solo.
None of the links in this post are sponsored.