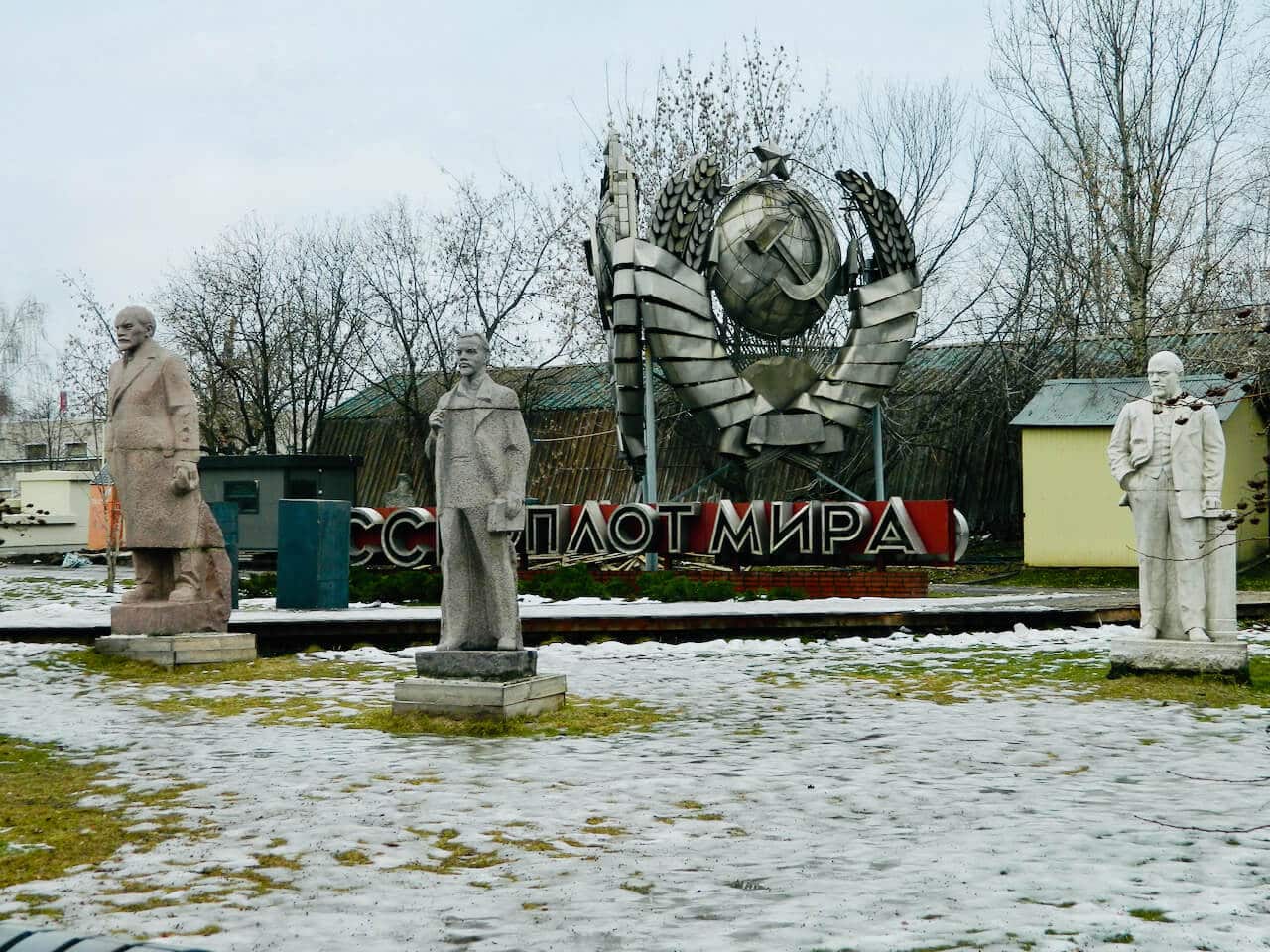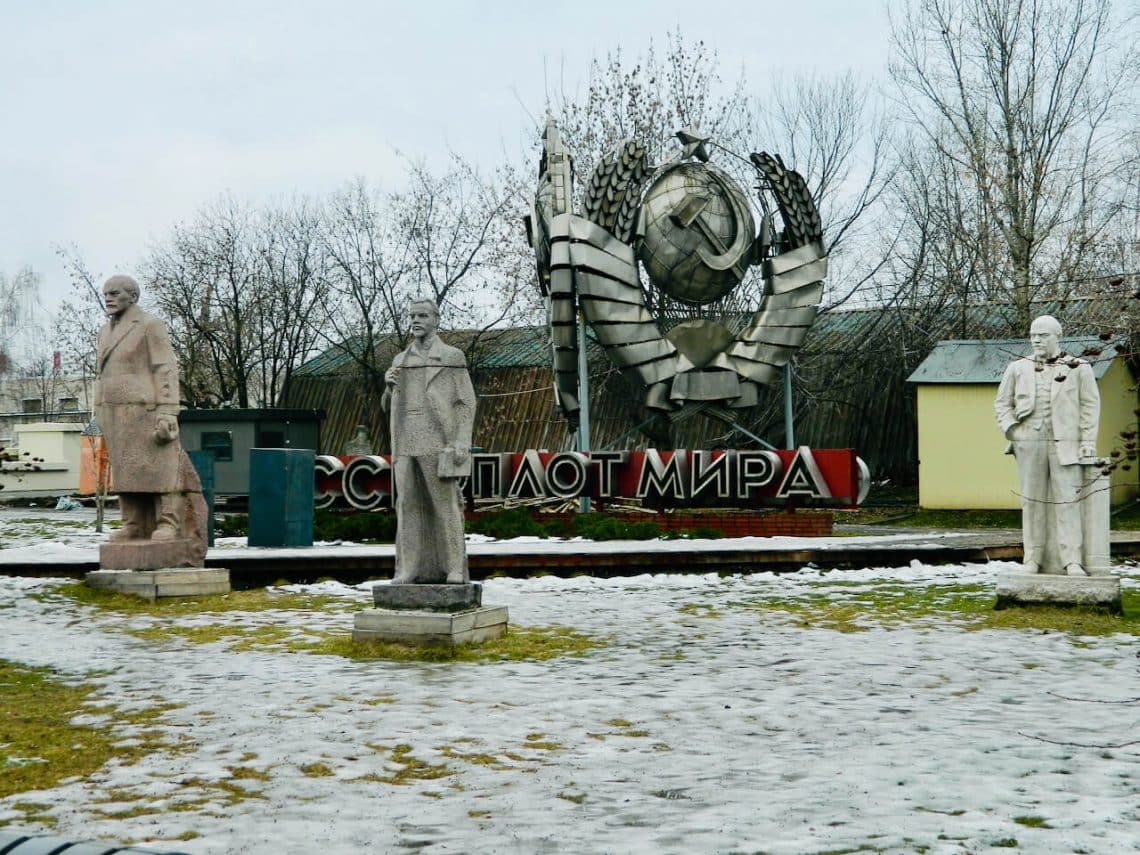 A time of change: Russia after Communism
I've always been fascinated by other countries and cultures, and this fascination led naturally to a degree in foreign languages. What a lot of people don't know, however, is that my degree was in French and Russian. Whilst my French is fluent, sadly Russian didn't fare as well, but it has at least meant that I have been to Russia several times. And it has been, to varying degrees, a Russia post-communism.
I've been lucky, in that my trips have spanned a period of immense change, allowing me to watch Russia transition from communism to democracy, shattering stereotypes along the way. The first time I visited was in February 1992. I was 17 years old and on the school trip of a lifetime; a trip that was originally supposed to be to the Soviet Union, which then promptly collapsed a few months before we visited. At one point we thought we wouldn't get there; in the end we visited a new, post-communist Russia, one that may have officially changed forever but still looked and felt like a communist country.
We visited St Petersburg and Moscow, and the trip was an eye-opening one, packed with new experiences for the teenaged me. In St Petersburg we walked on the ice-covered Gulf of Finland, heard the noonday gun at the Peter and Paul Fortress and saw the tombs of the Tsars (but not Nicolas II, who still had a good few years left to languish in a forest outside Ekaterinburg). I bought a balalaika in the fortress, which I promised faithfully that I would learn to play, but which eventually decorated my adult stairwell for many years and has now retired to the loft with at least one broken string. I was nearly mugged outside the Winter Palace by gypsies who employed the stealth tactic of grabbing a teenage girl by both arms and going for the pockets – even at that age I had the good sense to put my valuables out of reach, so they got nowhere and I'd shaken them off long before anyone noticed what was happening.
We went to the Kirov ballet and watched folk performances in old palaces of the pre-communist rich. We saw Fabergé eggs in the Winter Palace, but I wish I'd had the maturity to appreciate them at the time. We visited Tsarskoe Selo, country refuge of the Tsars with the magnificent Catherine Palace, and pelted our teachers with snowballs in the grounds. An overnight train took us to Moscow, where I saw the sights, froze in temperatures as low as -23C, and sank a few too many vodkas for a 17 year old on a school trip, with the result that I followed advice to drink lots of water before bed, took it from the tap, and don't remember having a hangover but do remember my first ever case of traveller's stomach. Happy days.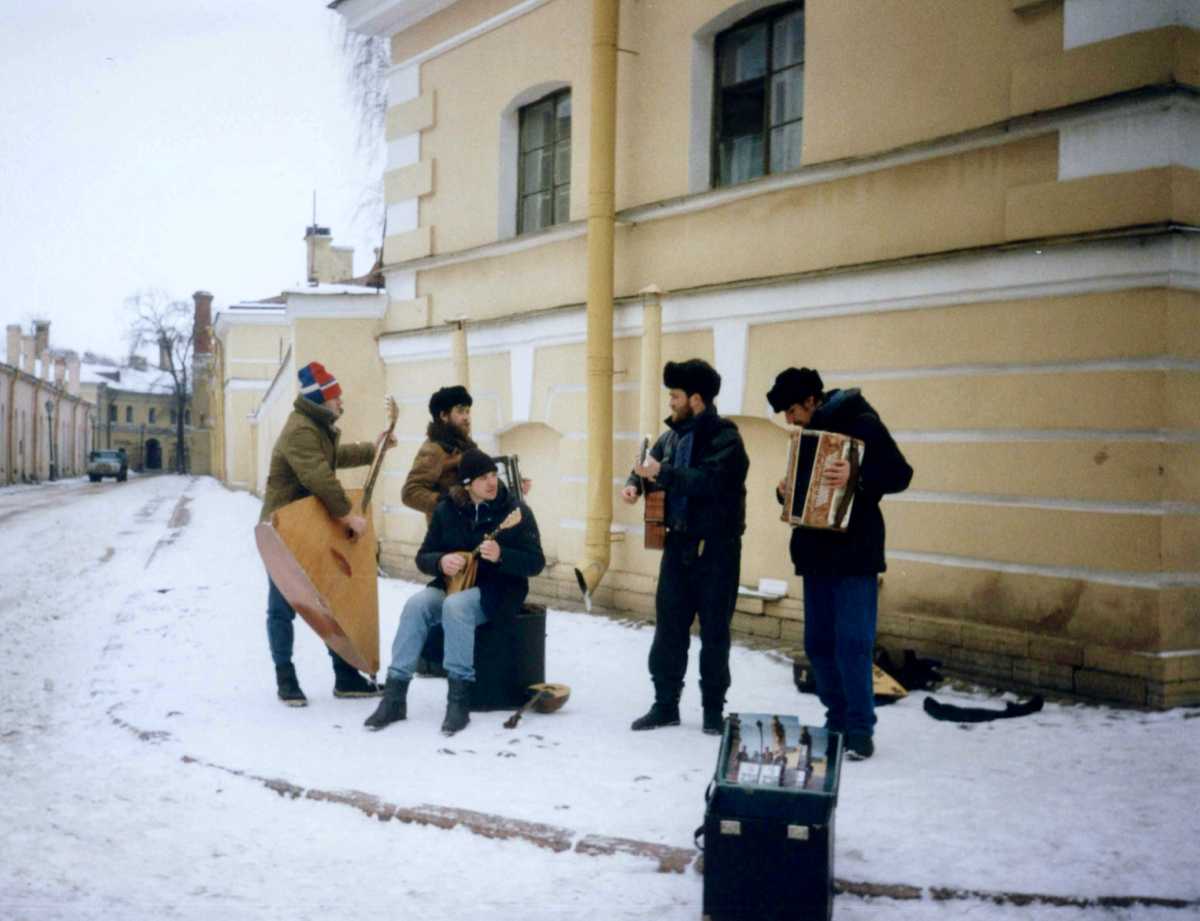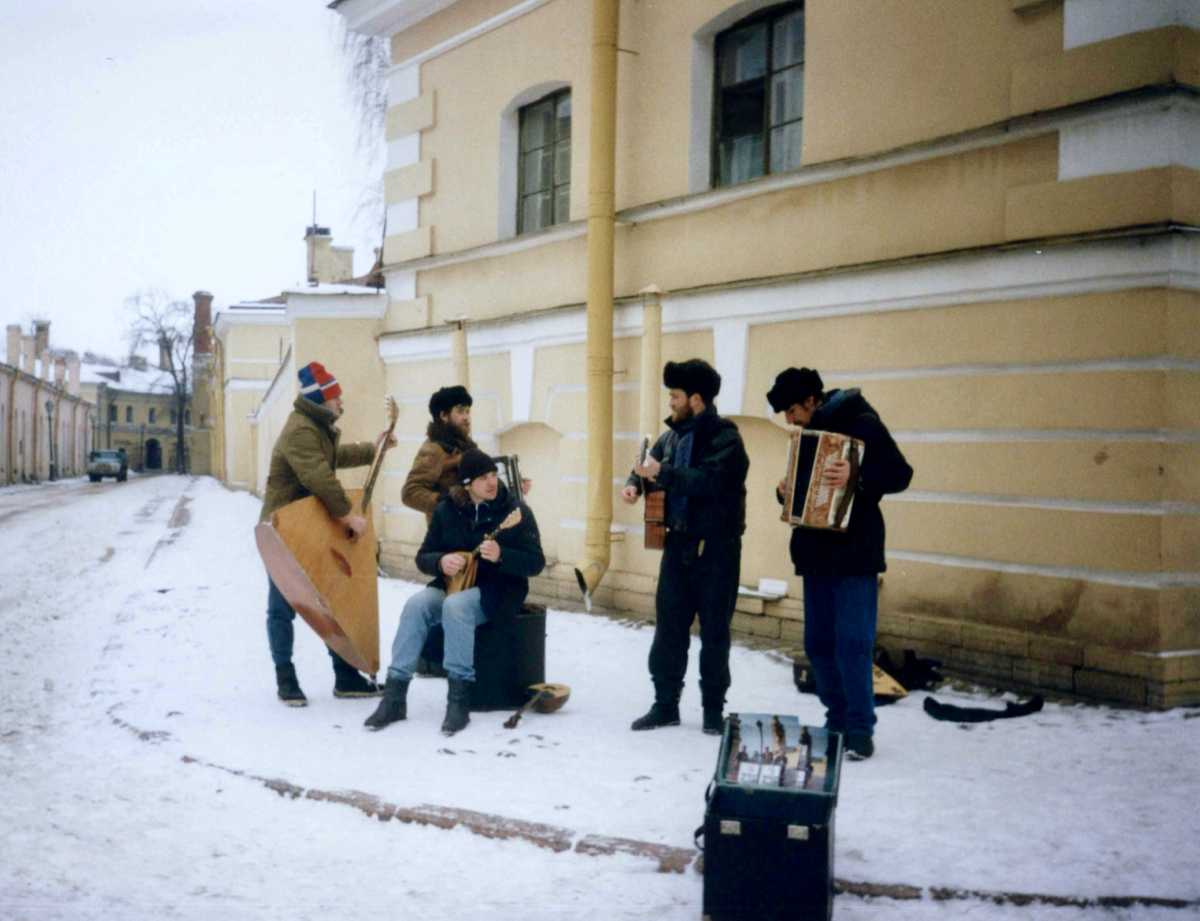 The effects of communism in Russia were still very evident. The newly-renamed St Petersburg may have been rebranded, but the postcards still said Leningrad. I only touched a rouble once during my trip, as a souvenir; the currency of choice was the US dollar, spent in restaurants, with souvenir sellers and in the "beriozhka shops" that sold western goods to the rich few. There was one Pizza Hut in Moscow (yes we went there!), but no McDonalds, no advertising and nothing recognisable as the life we had at home. Post-communist Russia was still in its infancy.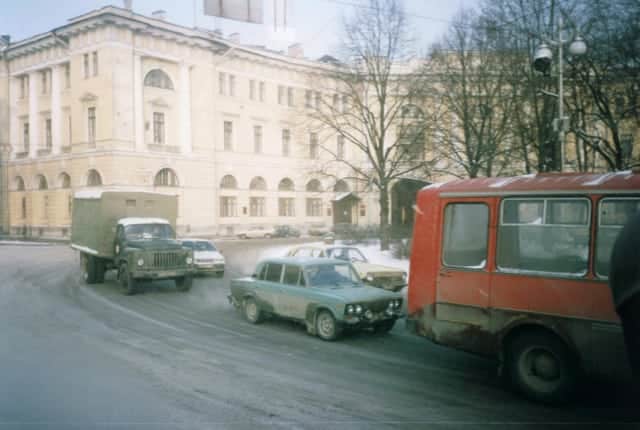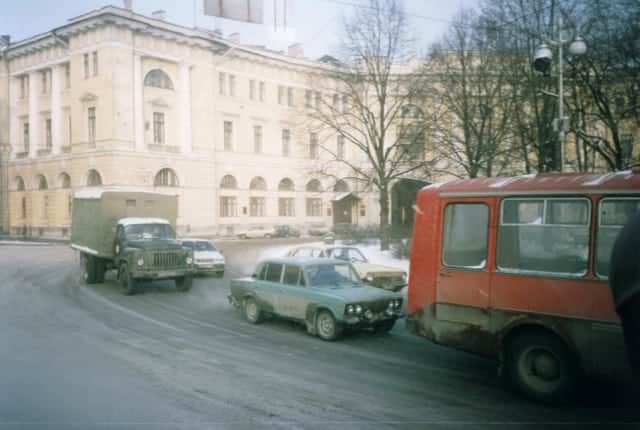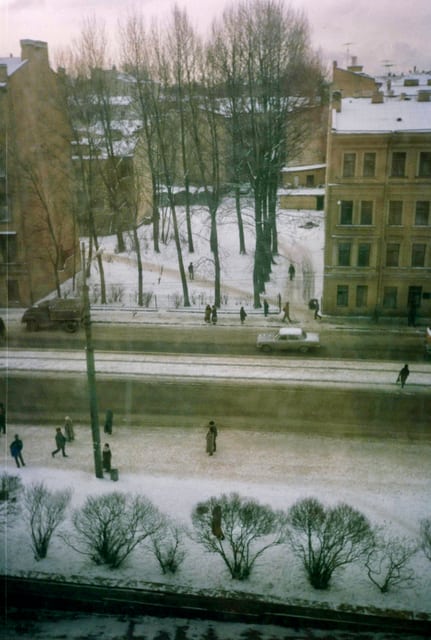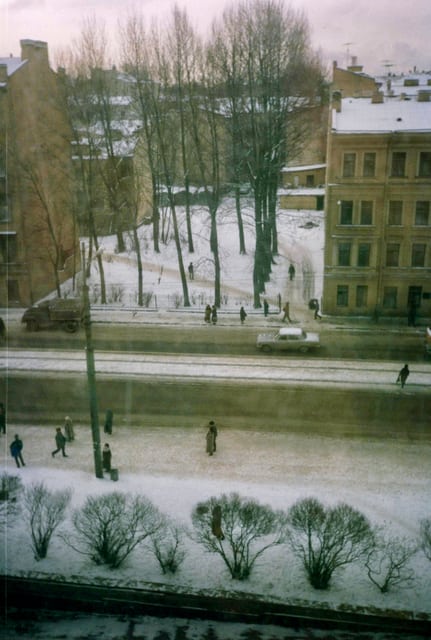 I'm not sure whether the trip to Russia was a serious influence on my decision to study the language – I was already in my final year of school and had applied for degree courses several months earlier – but it certainly influenced my studies for the better. Fast forward a few years, and I was a student at the University of Exeter, setting off on my compulsory year abroad. I opted for the South of France for the bulk of the year (I'm not a complete idiot), but July and August 1995 saw me heading to Yaroslavl, a city of (then) around 1 million people, located on the River Volga about 150 miles north-east of Moscow.
The country hadn't changed a great deal in the intervening few years, and the pros and cons of living in Russia were still finely balanced. My friend and I were lodged with a landlady in a small flat just outside the city centre. It was a typical Soviet apartment building on 4 floors, with new buildings going up around it. There was a small yellow steamroller parked outside our building for many weeks, which I assume was part of the building project; indeed, my friend became so used to it marking our building that the day it disappeared caused great confusion. The city centre was still in the old style; shops were behind closed doors and shop windows displaying their goods were unheard of. We studied at a language institute during our stay, and our walk to classes took us past the Yaroslavl Circus, a circular concrete building purpose-built for the job and which staged traditional circuses complete with performing animals. Next door was the Univermag, a huge department store which sold all sorts of items in a layout that seemed to defy any attempt at logic. However, varied though the items were, they were by no means plentiful, luxurious or modern. I remember one day finding a Boyz2Men album on vinyl, many years after cassettes and CDs had become the medium of choice in the western world.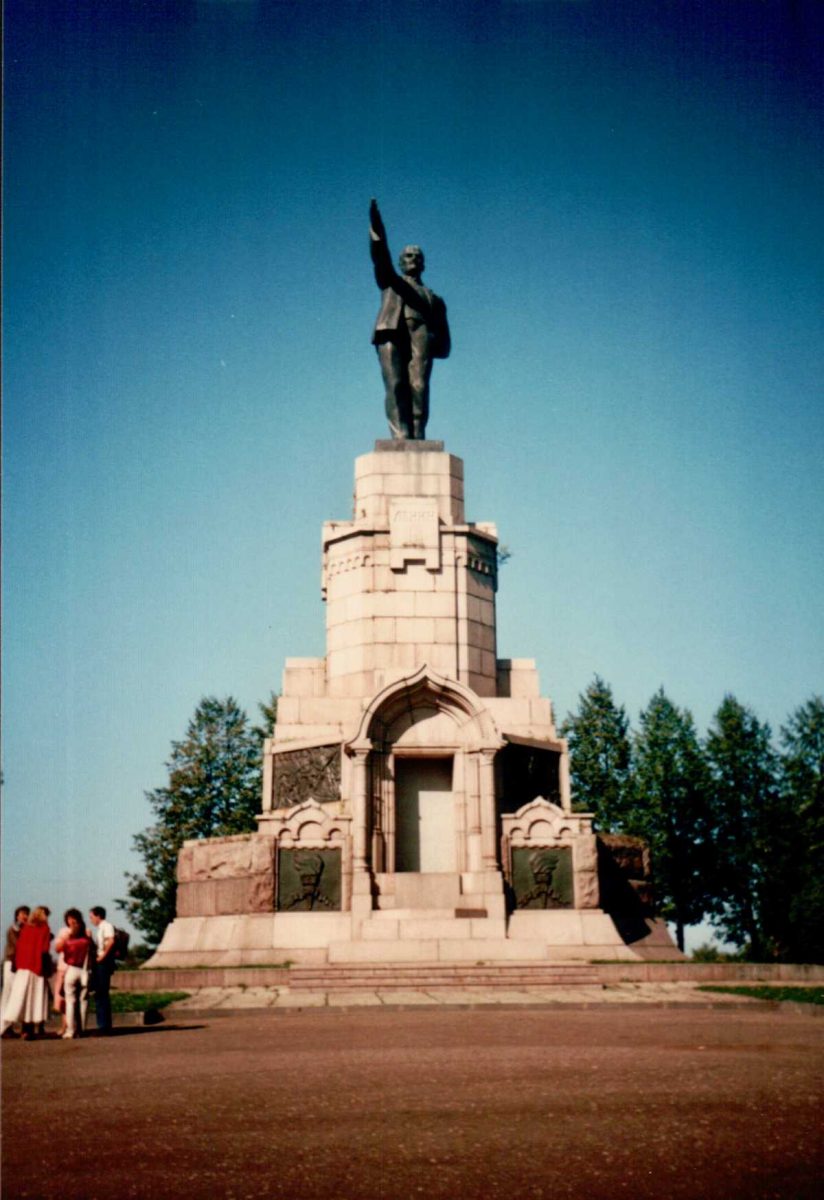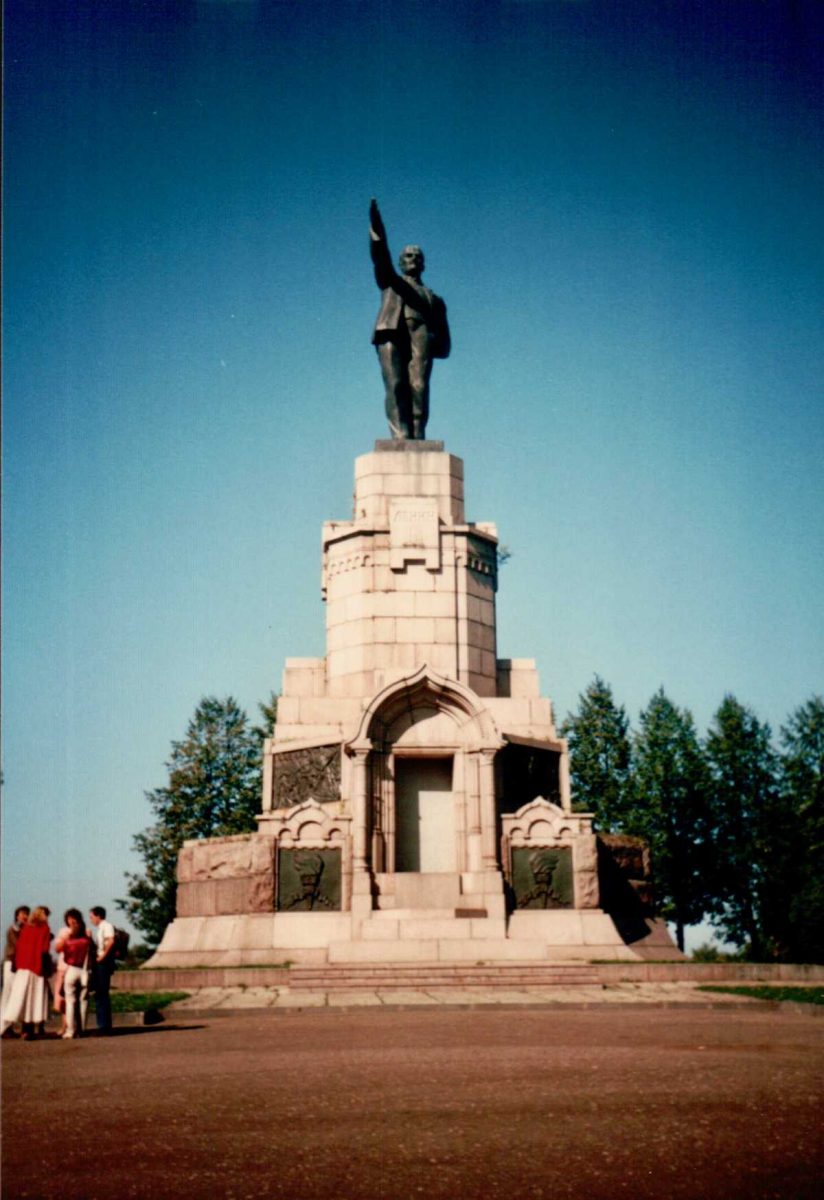 Speaking of cassettes, the black market in bootleg music was thriving in Yaroslavl in 1995, and I bought several tapes, lovingly copied onto blank cassettes with plain paper inserts onto which the song list had been carefully typed out. The tapes were always sold on the street, which made life a lot easier than trying to buy anything in a shop. Shop purchases were a source of stress, because of the still-Soviet system of ordering. Browsing the counter, you made your selection and noted the price. You then headed over to the till, where you would tell the cashier the amount you wanted to pay. This was always the traumatic bit for me: with no barcode to scan, or even a price sticker for the cashier to read, you were forced to tell them the price in your best Russian, which I always seemed to phrase just perfectly so that I would have to decline "1275 roubles please" into the instrumental plural case, making my life immeasurably harder in the process. Assuming you could make yourself understood, you headed back to the counter with your receipt, pointed again at your intended purchase, and went on your way, goods in hand.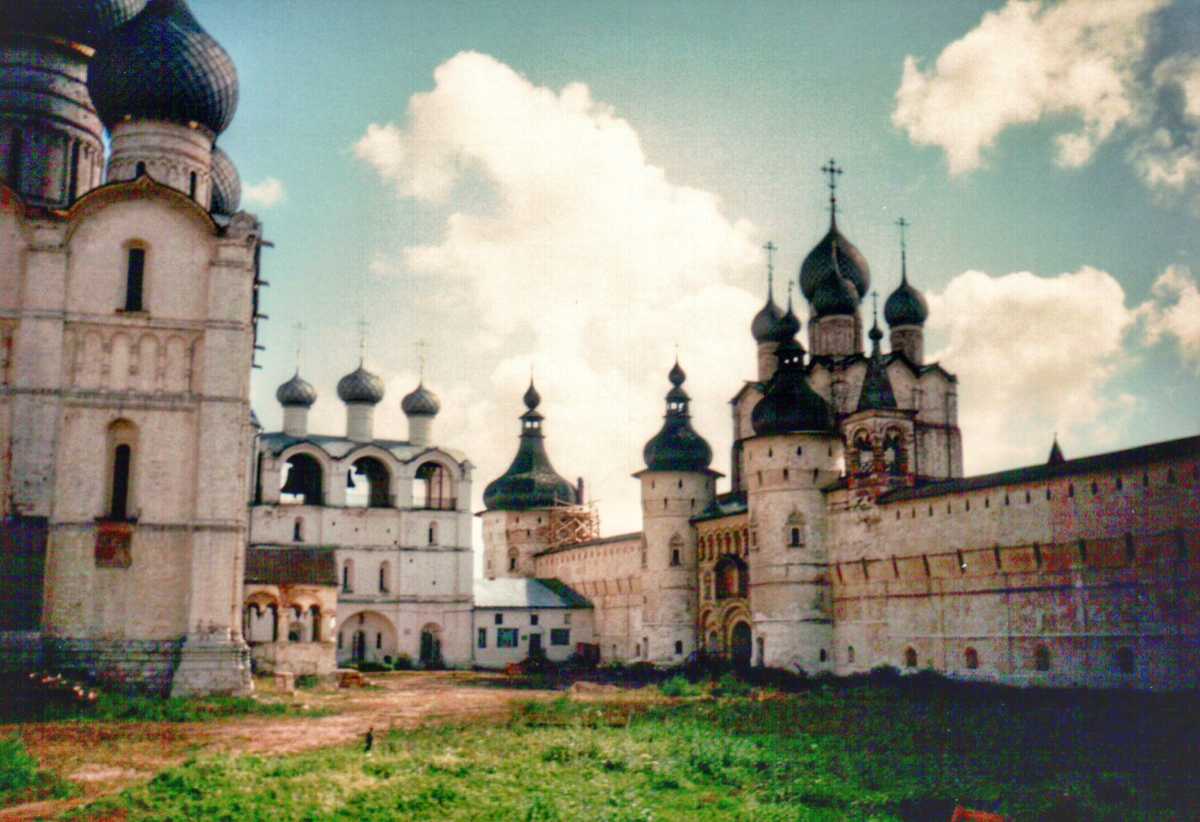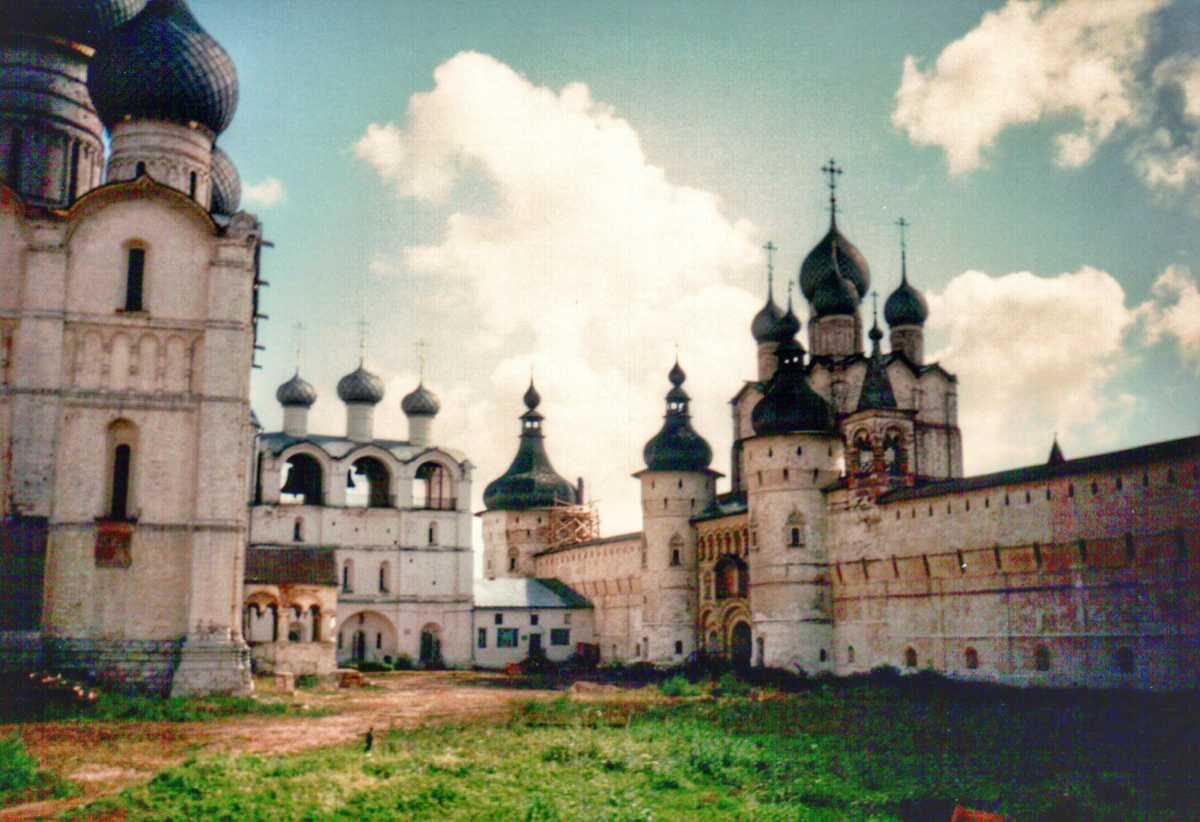 Life that summer was simple. We strolled around Yaroslavl, past the statue of Lenin to the river bank where we listened to classical concerts in the long light evenings of the summer months. We drank vodka from plastic cups in the street and bottles of Ukrainian champagne bought dirt cheap from street kiosks. We ate pastries sold by street vendors and took trips by rickety train and Volga ferry to visit quaint towns brimming with history. The currency of choice was now the rouble, McDonalds had one branch in Moscow, and the only Ben & Jerry's in Russia was, inexplicably, across the road from our apartment in Yaroslavl, but life was still slightly grimy, concrete and Soviet, and unlike anything back home.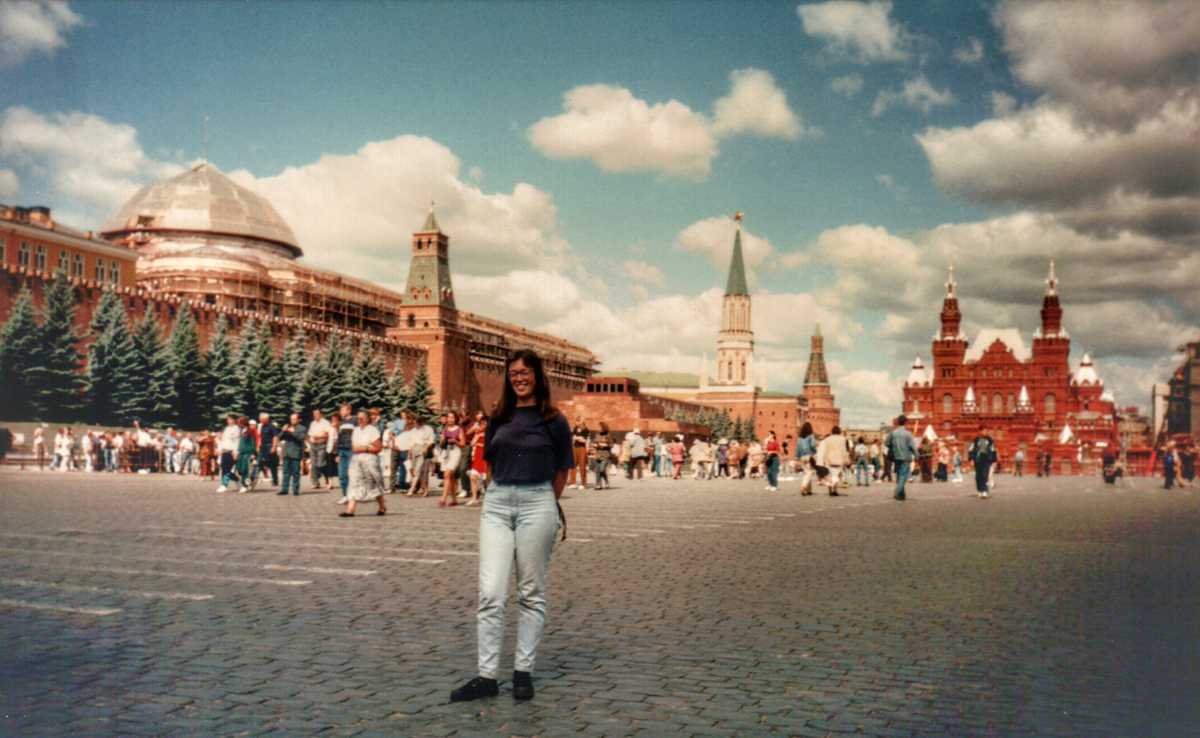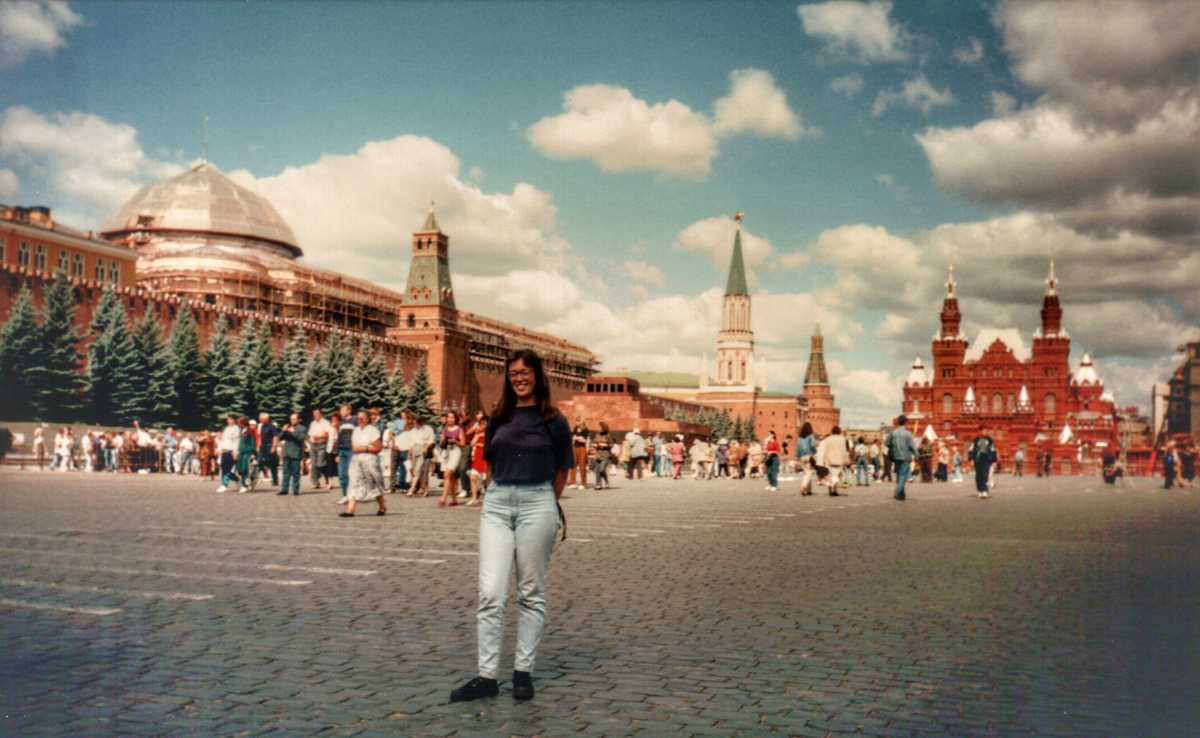 I didn't return to Russia for many years after that. I graduated university, started working and, many years later, started travelling, first around Europe and later further afield. It was never that I didn't want to go back to Russia; it was just that there were so many places that I hadn't been.
Then, in late 2013, I went back.
And Russia had changed. Immeasurably. I went to Moscow for New Year, and found a totally different Russia from the one I'd last seen back in 1995. The advertising! The western chains! The chrome and neon and shiny modern touches to the former communist capital! There was a new cathedral, built on the spot where in 1992 I had swum in an open-air swimming pool. Russia was proud of its history and keen to reinstate what had been destroyed under the communists. And yet Red Square, alongside Grandfather Frost and the Snow Maiden who were out in force over the festive period, was also playing host to other impersonators: Lenin, Stalin and a very convincing Putin. At least, I assume it was an impersonator.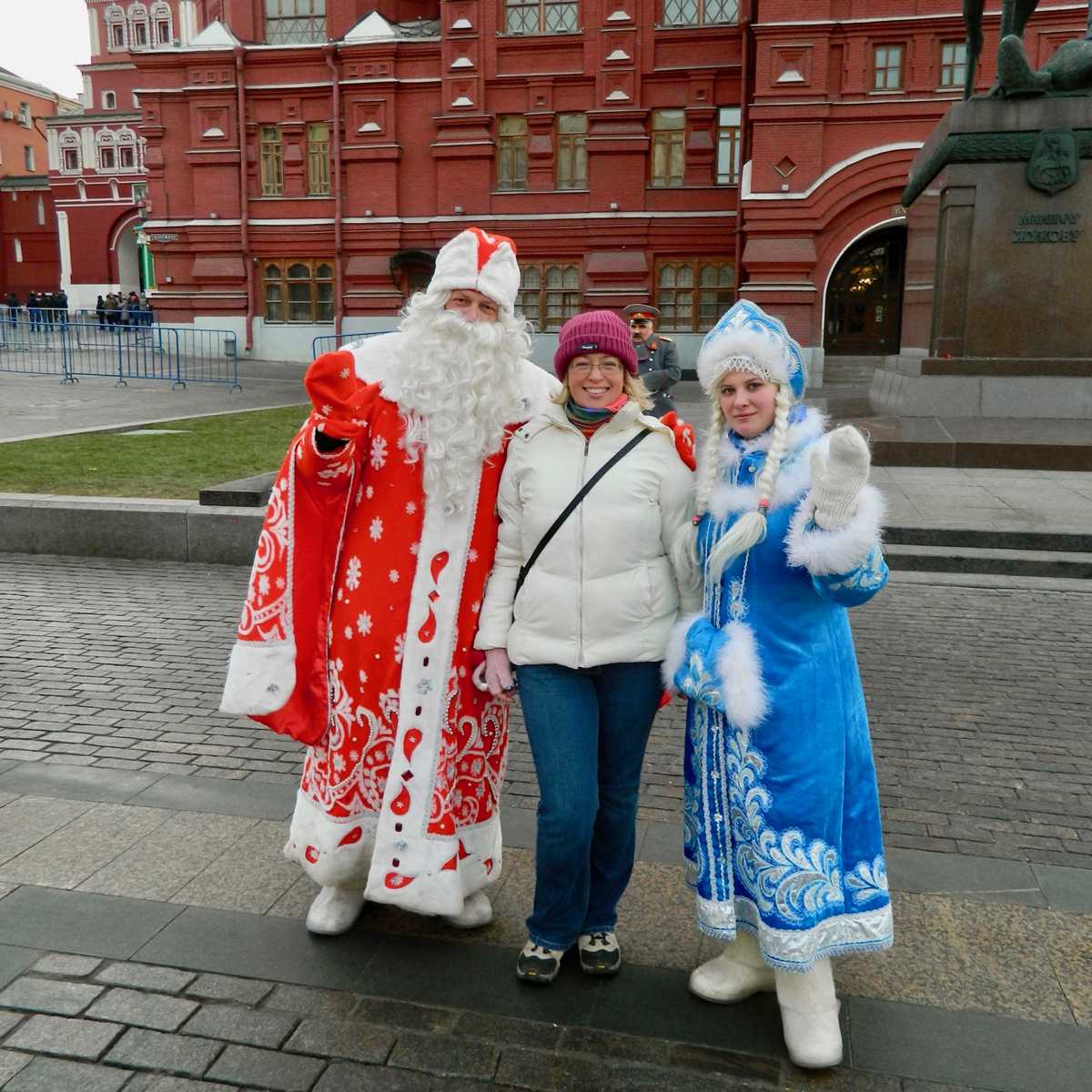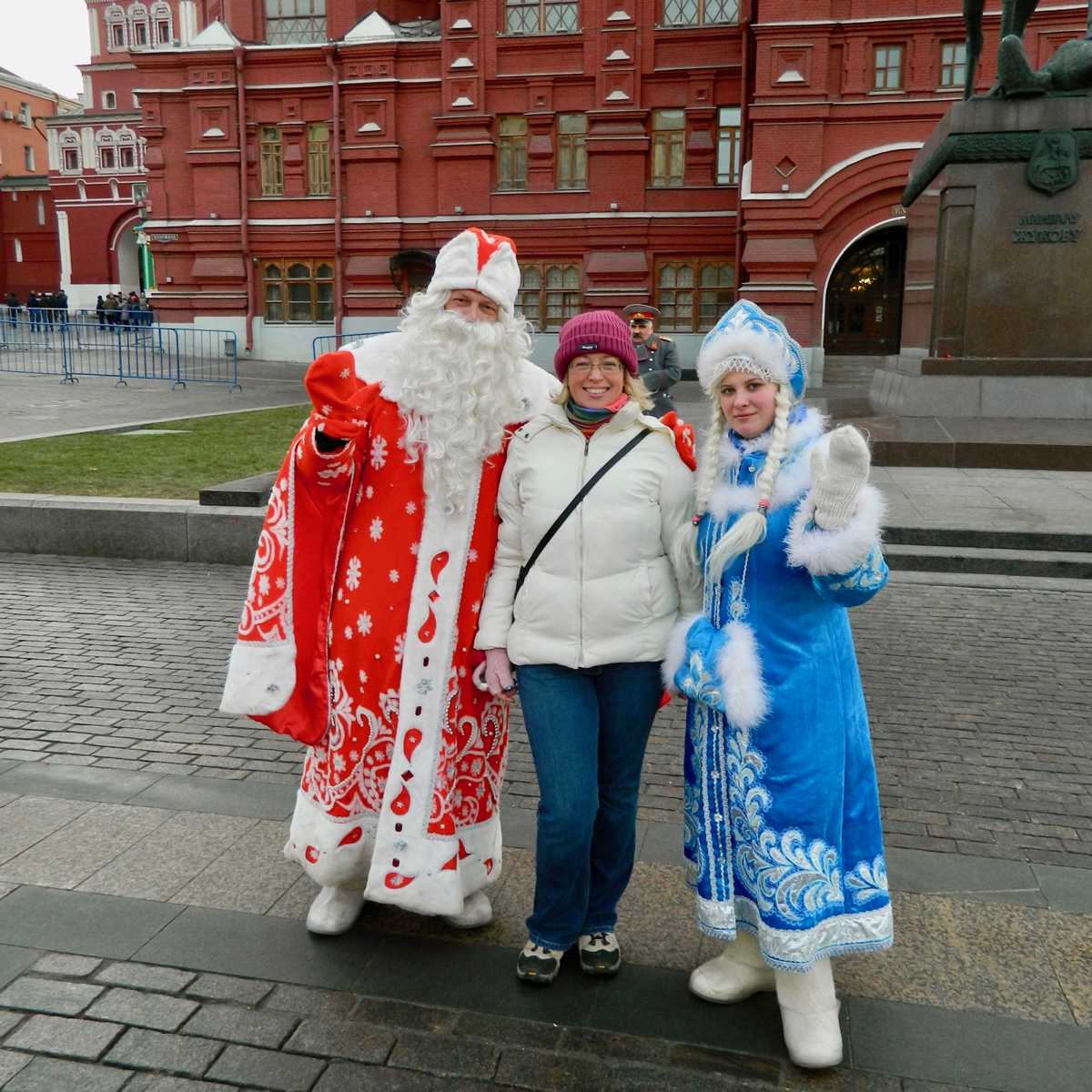 Red Square still looked the same on three sides. There were the red brick walls of the Kremlin, and the Lenin Mausoleum, with its queues of tourists and soldiers ensuring we were appropriately respectful. We went to say hello, the third time I had visited Vladimir Ilych (on my first visit I only discovered he wasn't a waxwork afterwards). St Basil's Cathedral was just as colourful and imposing as I remembered. But then, on the fourth side of the square, there was GUM. The old State Department Store (the acronym, originally Gosudarstvenni Universalni Magazin, means exactly that), had been a cavernous and dark building on my previous visits, largely devoid of shops or people. Now it is full of designer stores and Harrods-style food halls, bright restaurants and the rich and smart shoppers you would expect in a premium city centre location. Outside, lit up for Christmas, it even played host to an outdoor ice rink. How the times had changed.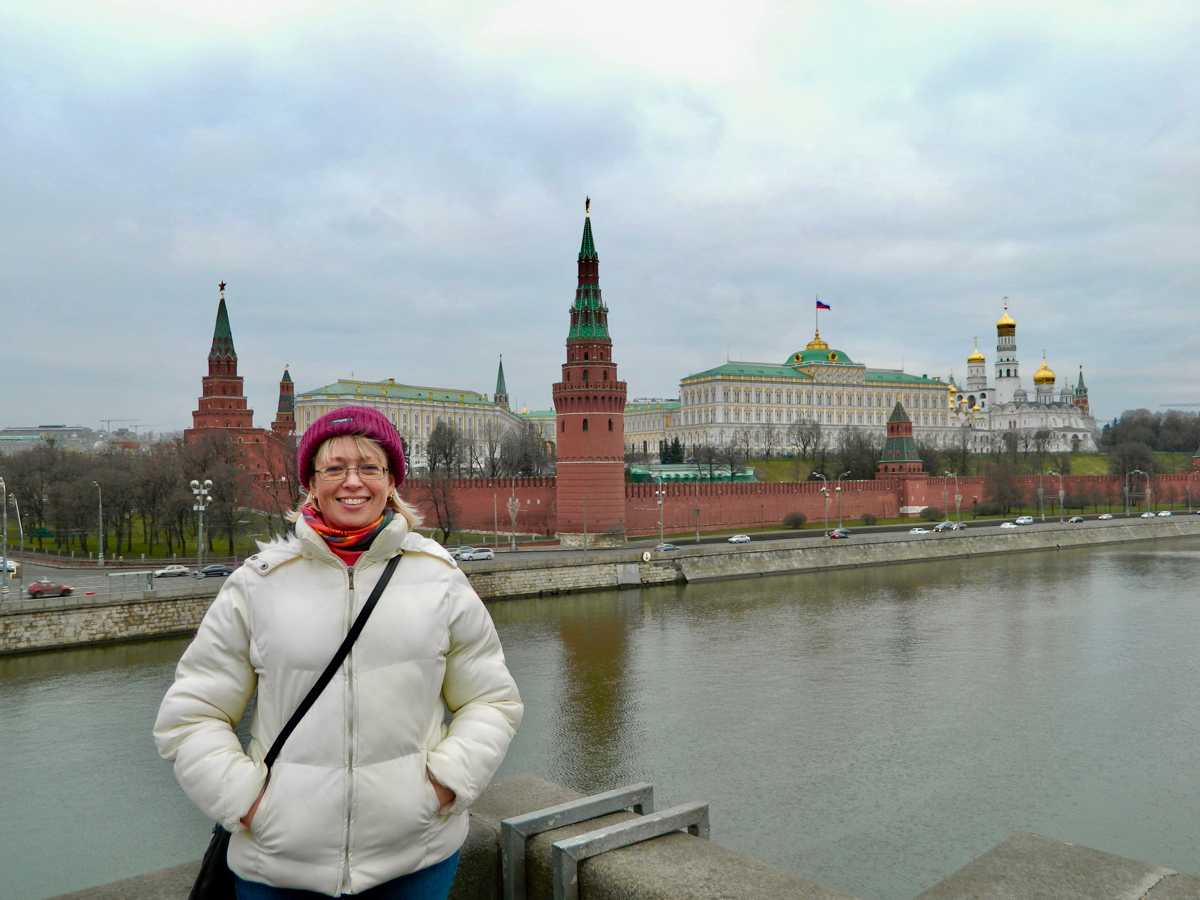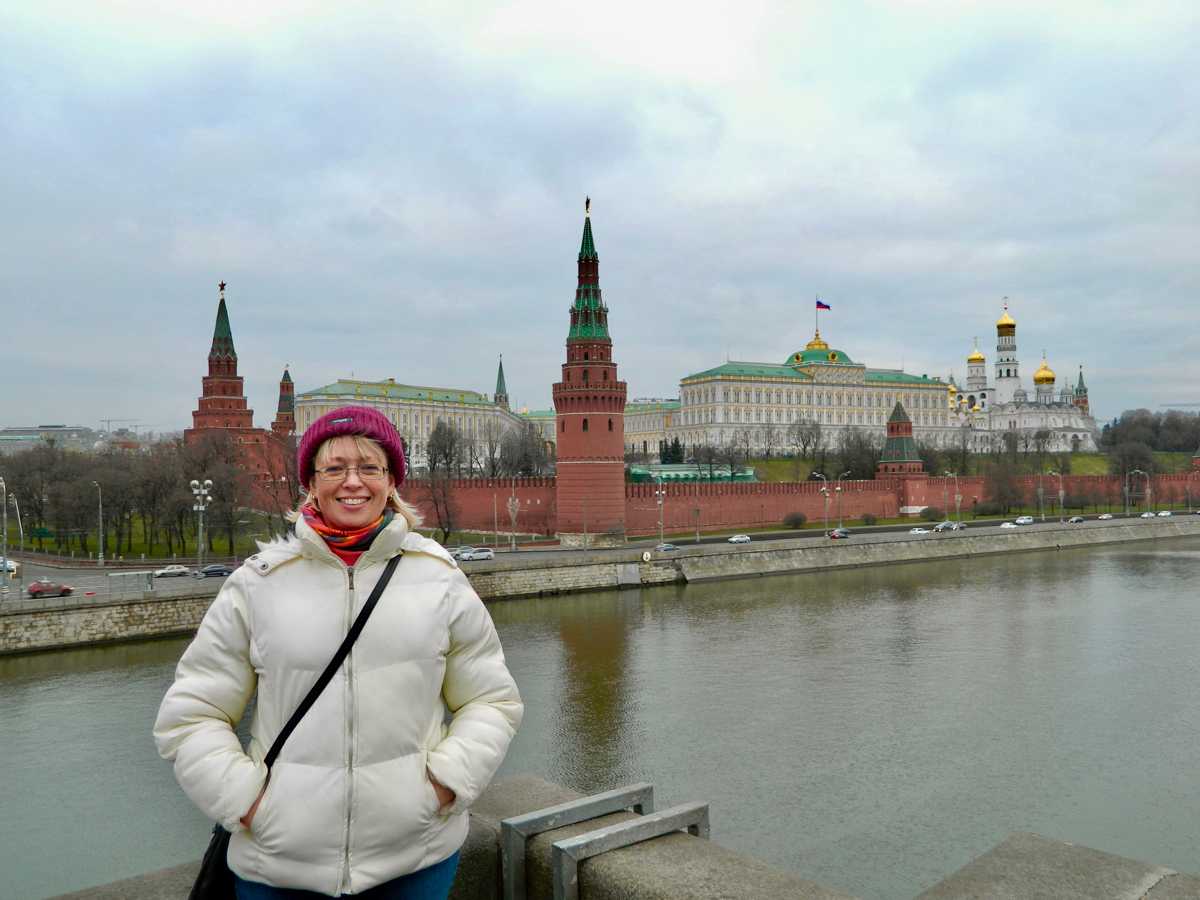 It's easy to get nostalgic for the old Moscow – especially, I imagine, if you're not Russian. If you are Russian, I can definitely see the appeal of the modern city. Incredibly expensive now, it has kept the best of the past, with its Bolshoi Theatre, beautiful new modern Moscow State Circus and wonderfully restored and rebuilt Orthodox churches, but has also embraced the new with abandon. And yet, traces of the Moscow I knew were still there. The metro stations are just as they were, largely devoid of western influences (including signs in English; thank goodness I can read Cyrillic or we would never have got anywhere). The babushkas staffing the ticket counters and monitoring travellers from their little booths at the bottom of the escalators are still there – and I still have no idea what most of them do. We travelled out of the city centre to parks with ice-covered paths and children shooting down ice slides, enjoying the winter months. Out in the suburbs, I started to feel like I was back in the Russia I knew.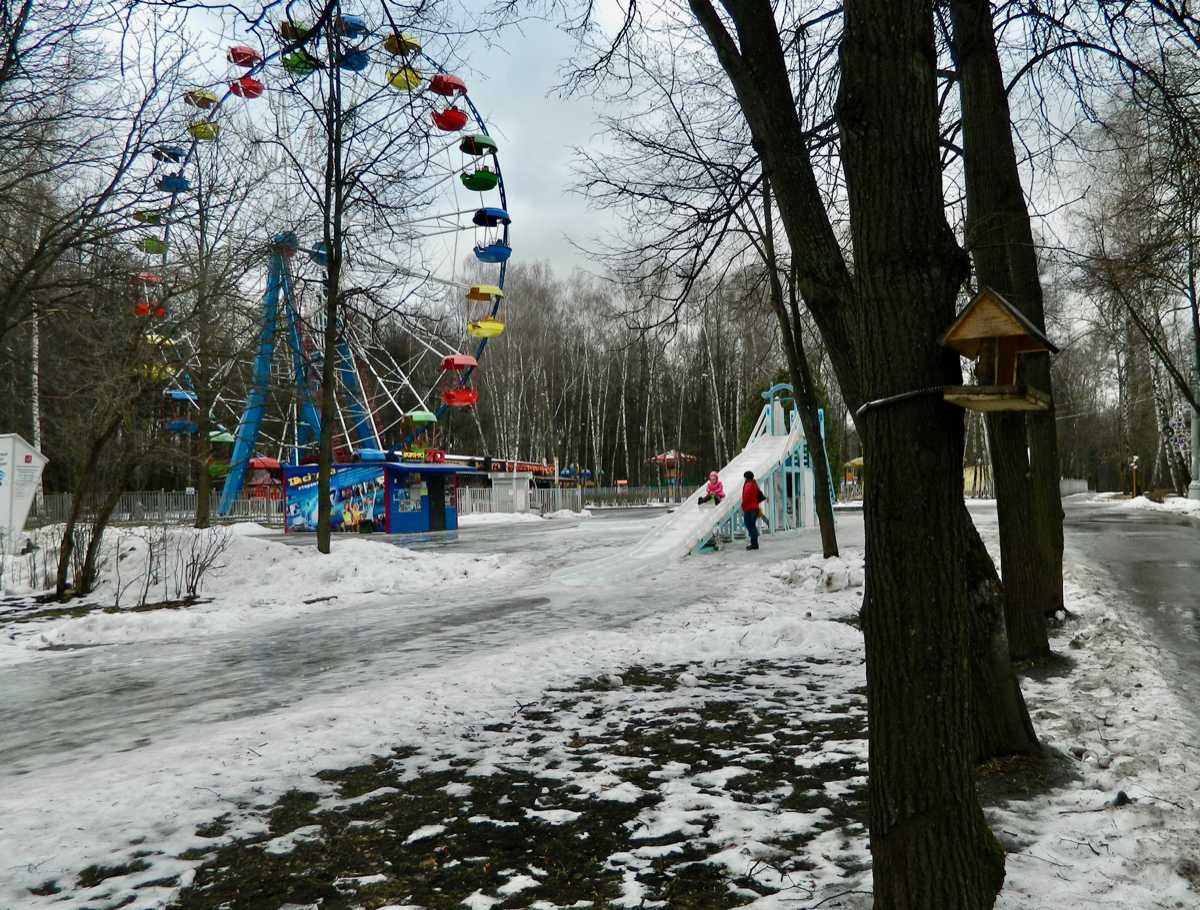 Since my visit, politics have meant that relations between Russia and the west have worsened. The visas that were already expensive – I spent nearly as much on my visa for a 5-day trip as I did on my airfare – have become even harder to get with the UK/Russian reciprocity battle, and now involve a day off work to submit fingerprints at a consulate. (It's still a lot easier if you're not British – we play the same game with them, after all). But there is something about Russia that is worth it; it's a place like no other I've been to. There is much talk throughout Russian literature of the Russian "dush" or soul, an indefinable quality that can only be found in this vast land. It is something that I have certainly experienced during my three visits, and this underlying spirit is still there despite the capitalism which has descended full-force in recent years. It may be Russia after communism, but that doesn't make the country any less fascinating as a result.
I feel immensely privileged to have witnessed, to all intents and purposes, life in Russia before and after communism. I imagine I will be going back again someday, to see what the next chapter in this unique country's history has in store.
Enjoyed reading about Russia post-Communism? Pin it!