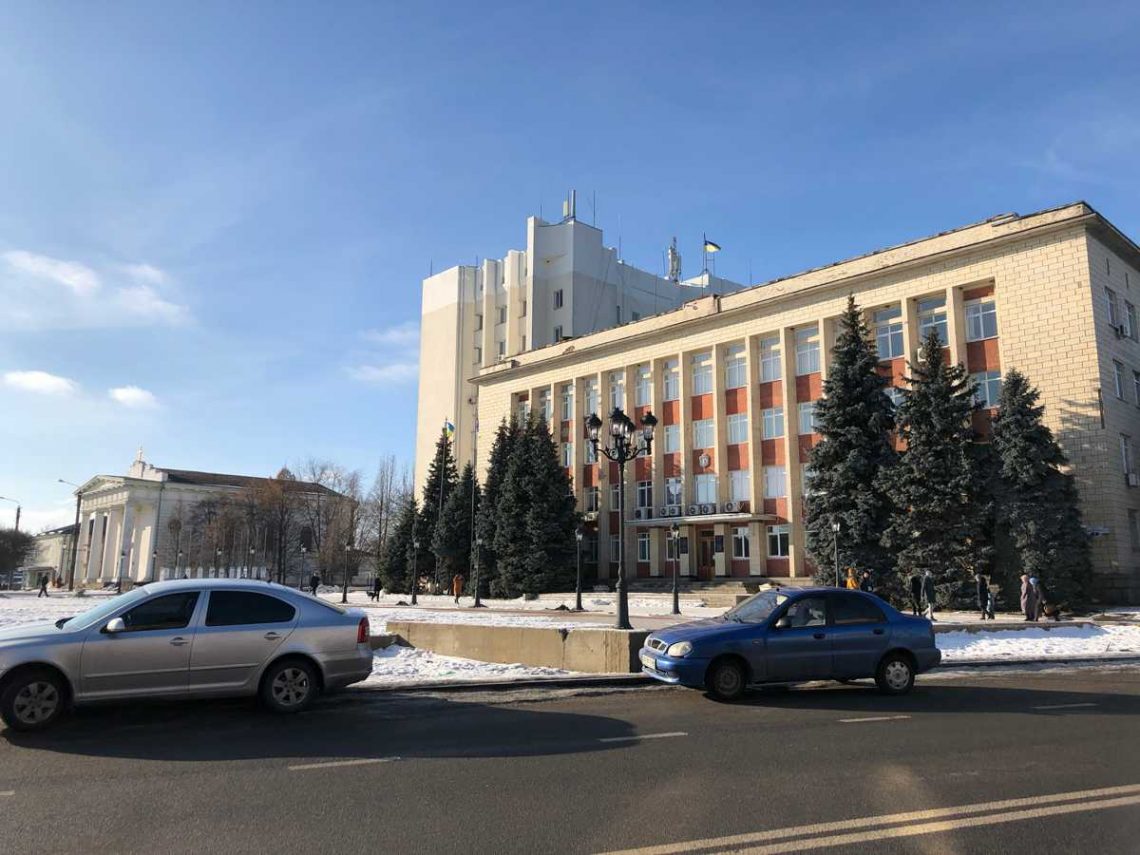 The best day trips from Kiev: Visit Uman, central Ukraine
Kiev, the capital city of Ukraine, is a wonderful destination in its own right. But what if you've run out of things to do in Kiev, or just fancy checking out some other places to visit in Ukraine? To really get a feel for a country, I love to take a day trip outside the capital, and one of the best day trips from Kiev is a visit to Uman, Ukraine, a 3-hour bus ride away from the capital.
Uman, in Cherkasy oblast in the centre of the country, is a little-known town with a couple of serious highlights for those in the know. Whilst lacking the big city pull of some Ukraine tourist attractions, it earns its spot on the list of the best places to visit in Ukraine due to its ease of access from Kiev, its unspoiled local atmosphere and lack of tourists, and the opportunity it presents to really see local life in this vast nation.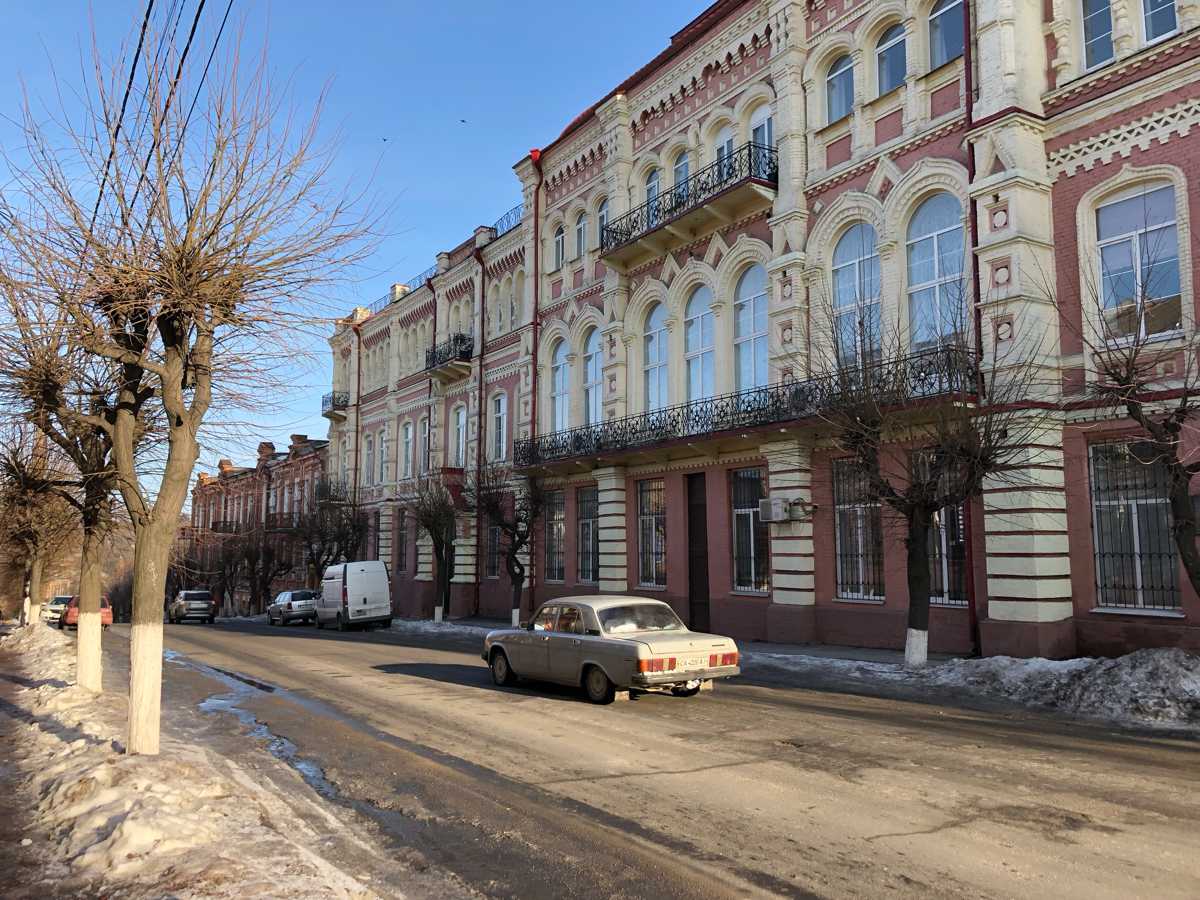 How to get from Kiev to Uman
Uman city is around 3 hours' bus journey from Kiev, on the Kiev to Odessa bus route. This means that, in addition to being one of the easier Kiev day trips, it is also a great stopping off point on your journey south between the capital and Ukraine's southern coastal city.
A number of bus companies run the route to Uman from Kiev; I travelled with Gunsel, which (at the time of writing) runs the most convenient timetable, leaving Kiev bus station at 08:15 and returning from Uman at 17:05. Tickets can be purchased online from their English-language website, and printed off at home. The round trip back cost UAH 535 when I travelled, or around $20, although exchange rates and prices are liable to change rapidly.
Kiev's bus station is easy to reach, less than 5 minutes from Demiivska metro station. You can board the bus using your printed ticket; buses are modern and comfortable, with reclining seats, TV screens and free (decent) wifi, as well as a USB socket to charge your devices. Tea and coffee are available, although there is no toilet on the bus. We stopped at a gas station on the way to Uman, but not on the way back, so it's best to be prepared.
On arrival in Uman, you will be dropped off beside the highway, outside what is currently the Motto petrol station (GPS coordinates: 48.78146229561597, 30.25723209525427). I strongly recommend pinning or screenshotting your location on your cellphone so that you can find your way back! Call a taxi to take you into town; I can recommend Alpha Taxi (+380 96 849 7126), although the operators do not speak English; ask for help in the gas station if you don't speak Ukrainian or Russian. Alpha Taxi will text you the registration number of the vehicle as an additional security measure. On your return trip, show your driver your pinned destination on your phone. There is no visible bus stop, so keep your eyes peeled and be prepared to flag down the bus if necessary.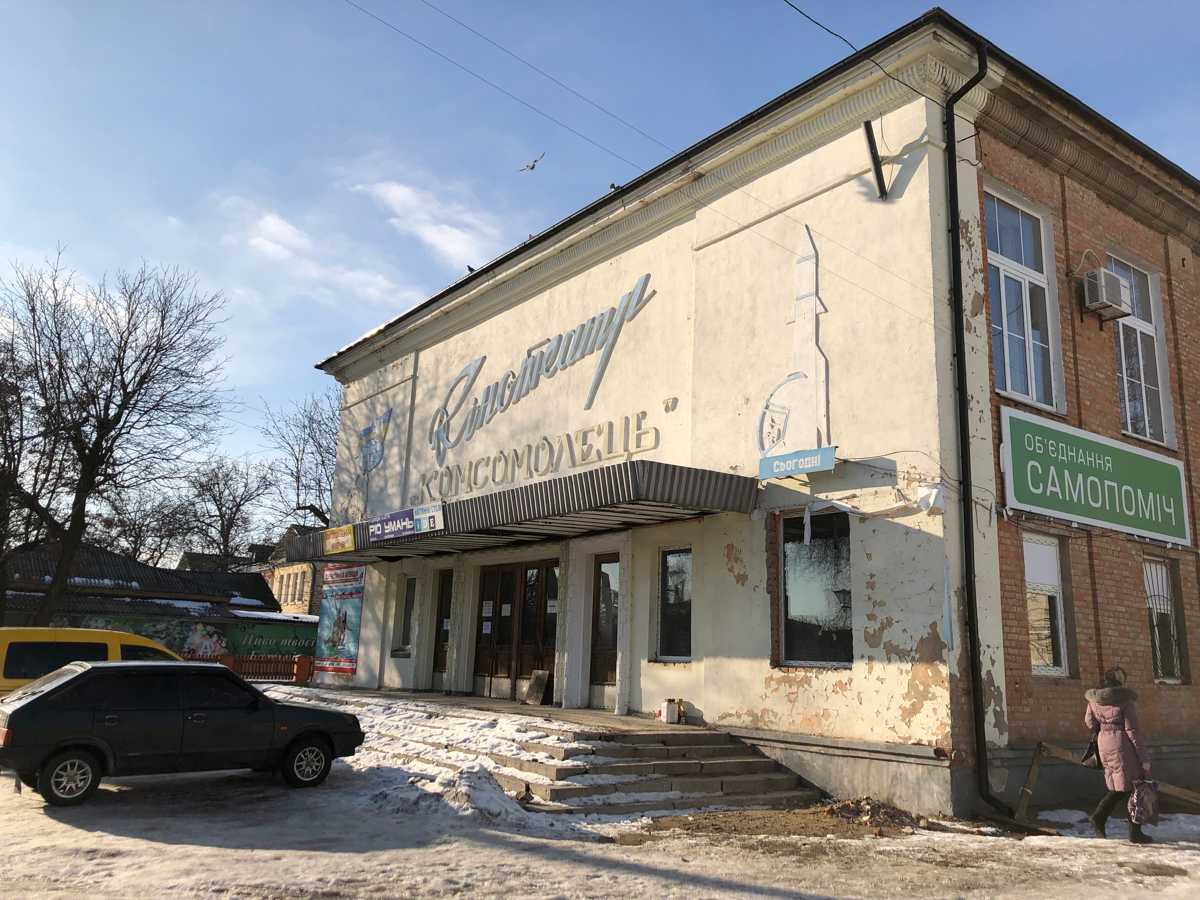 Things to do in Uman
Town square
Your taxi will most likely drop you in the town centre, where you can take a pleasant stroll around the main square and soak up the local atmosphere. The square has several attractive buildings, as well as local shops and a supermarket where it is fun to check out the goods on sale. The square is also where you will find signposts to the town's other attractions, all of which are within walking distance (although not all in the same direction).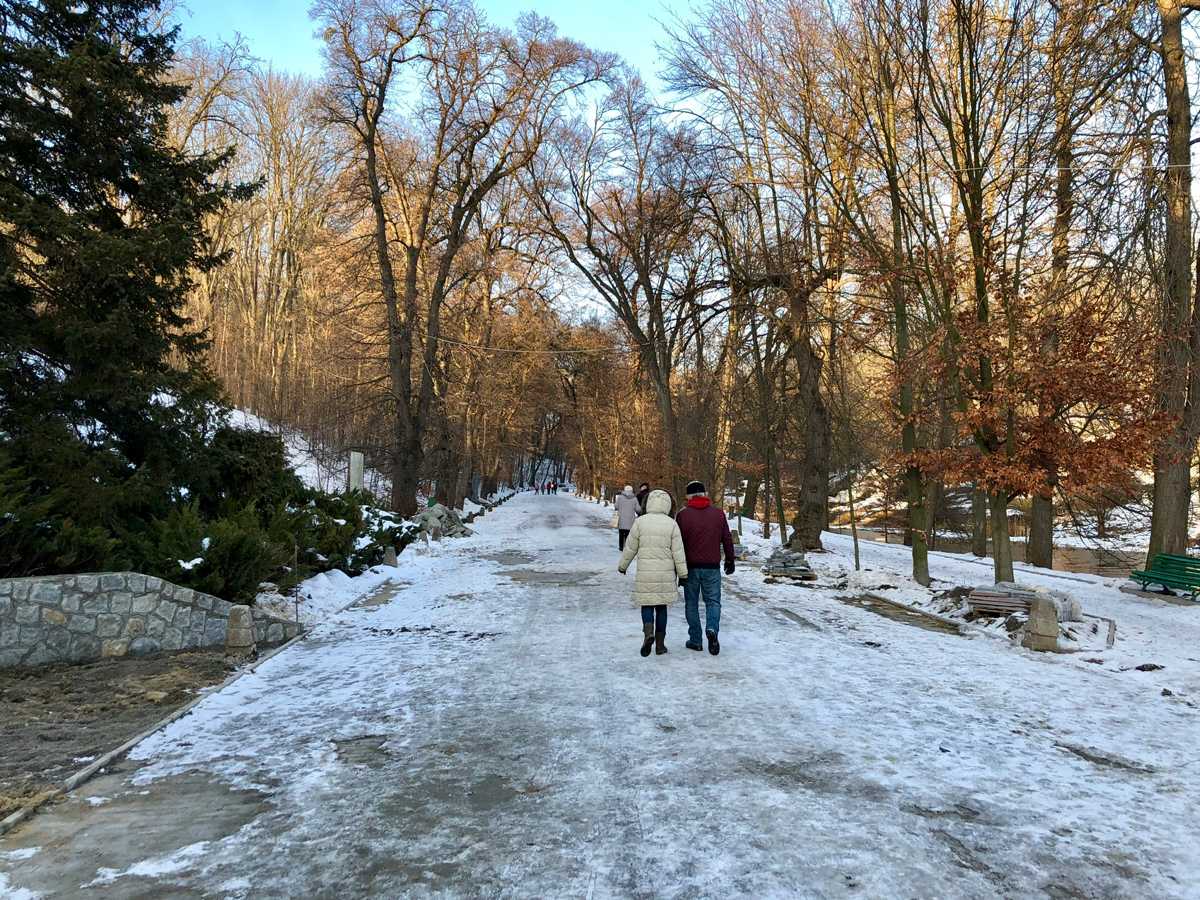 Sofiyivska Park
Sofiyivsky Park (or Sofia Park Uman) forms part of Ukraine's National Academy of Sciences, and is home to over 2000 species of trees and bushes, as well as two beautiful ornamental lakes. Tree-lovers will enjoy the arboretum, but even if you are not a committed dendrologist, the park is a beautiful place to wander.
I visited in winter when the landscape was white with snow and the lakes frozen over; the views are magical, although I would recommend studded footwear or walking poles as the paths can be very slippery.
Allow 1-2 hours to explore and enjoy the park.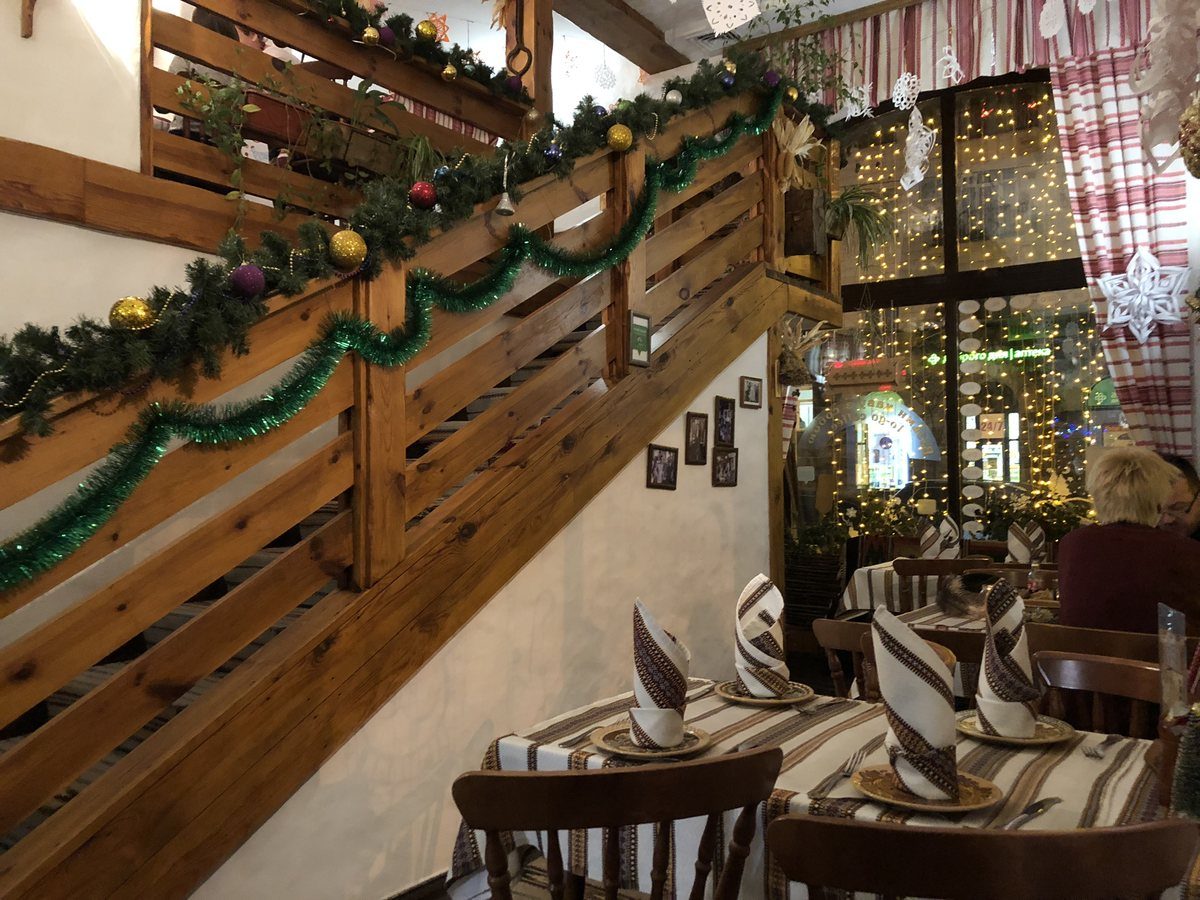 Rabbi Nachman's grave
The sleepy town of Uman becomes ones of the busiest places in Ukraine every year at Rosh Hashanah, when the Hasidim Jewish faithful flock to visit the tomb of Rabbi Nachman of Breslov. The rabbi spent the last five months of his life in Uman in 1810, and decreed that anyone who came to pray at his grave on Rosh Hashanah would be absolved of their sins, however dire. The annual pilgrimage all but disappeared under Communism, but has been steadily increasing in popularity ever since, with over 30,000 faithful attending in 2018. The pilgrims completely take over the town and this has caused some tension, so unless you are among the believers, it is best to visit at another time of year.
People of any faith can visit the grave. Men and women enter separately; women are asked to wear a skirt but can borrow this on arrival. (I cannot speak for male visitors, but I would assume that normal modesty standards apply). The modern building allows access to the tomb from both the male and female sides; at any time of year you will find a few pilgrims in prayer, and due respect should be paid. Local staff are happy to provide books and information to anyone who is interested.
The district around the gravesite is fascinating for the visitor, with a profusion of Hebrew lettering and facilities for Jewish visitors.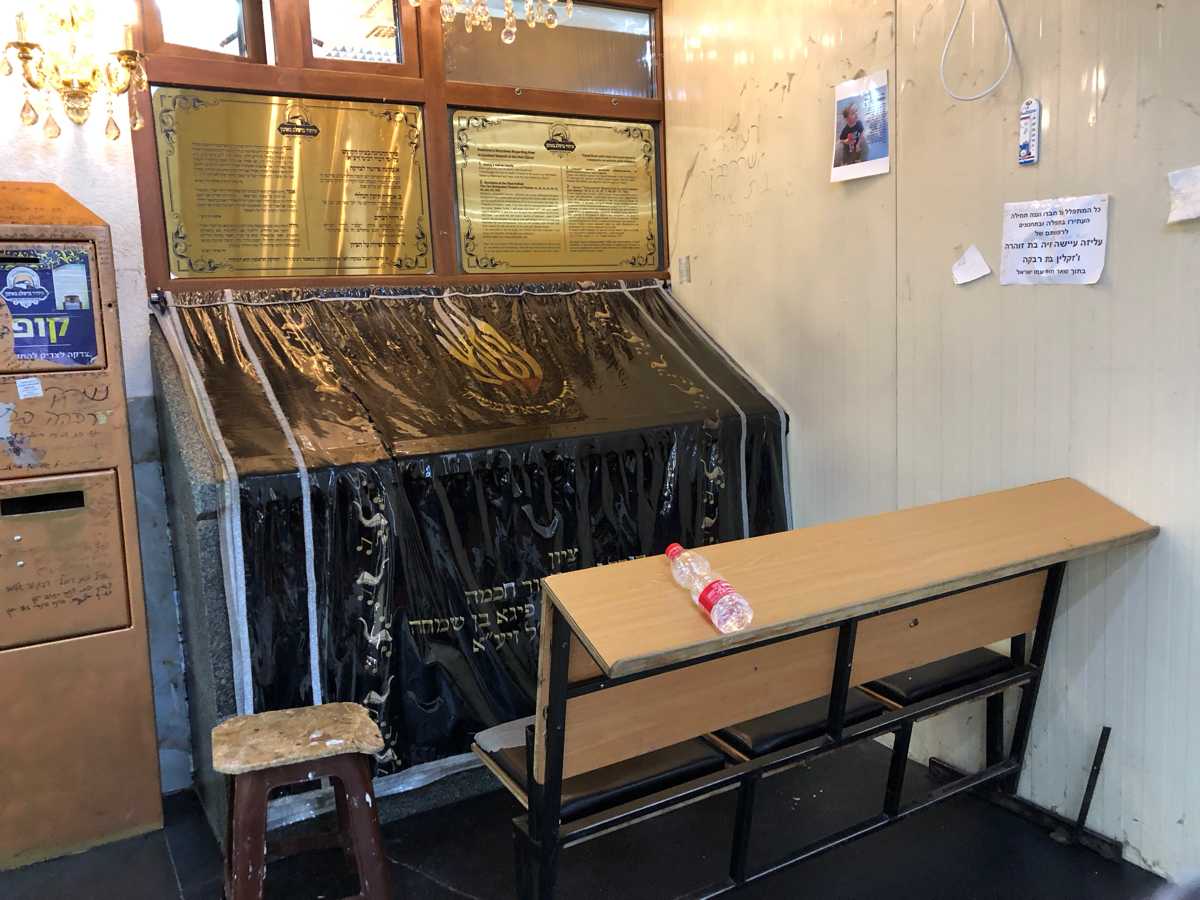 "Pearl of Love" fountain
The Pearl of Love fountain in Taras Shevchenko Park provides one of Ukraine's biggest sound and light shows over the summer months. The displays begin sometime in April, and continue until the cold weather sets in. The fountain is the third biggest in Ukraine, and is well worth checking out if you are visiting during the warmer months.
Uman Local History Museum
This small museum on Nezalezhnosti Street is open from 09:00-17:00 every day except Mondays. The museum houses exhibits on the local area, including Uman fortress, as well as geology, flora and fauna. There is even a display of stuffed animals and birds from the local area, if that's your thing!
Basilian Monastery
Located on Nebesnoi Sotni Street, this former monastery dates from the 18th century and is the oldest building in Uman. Now a school, it is still possible to visit the dungeons.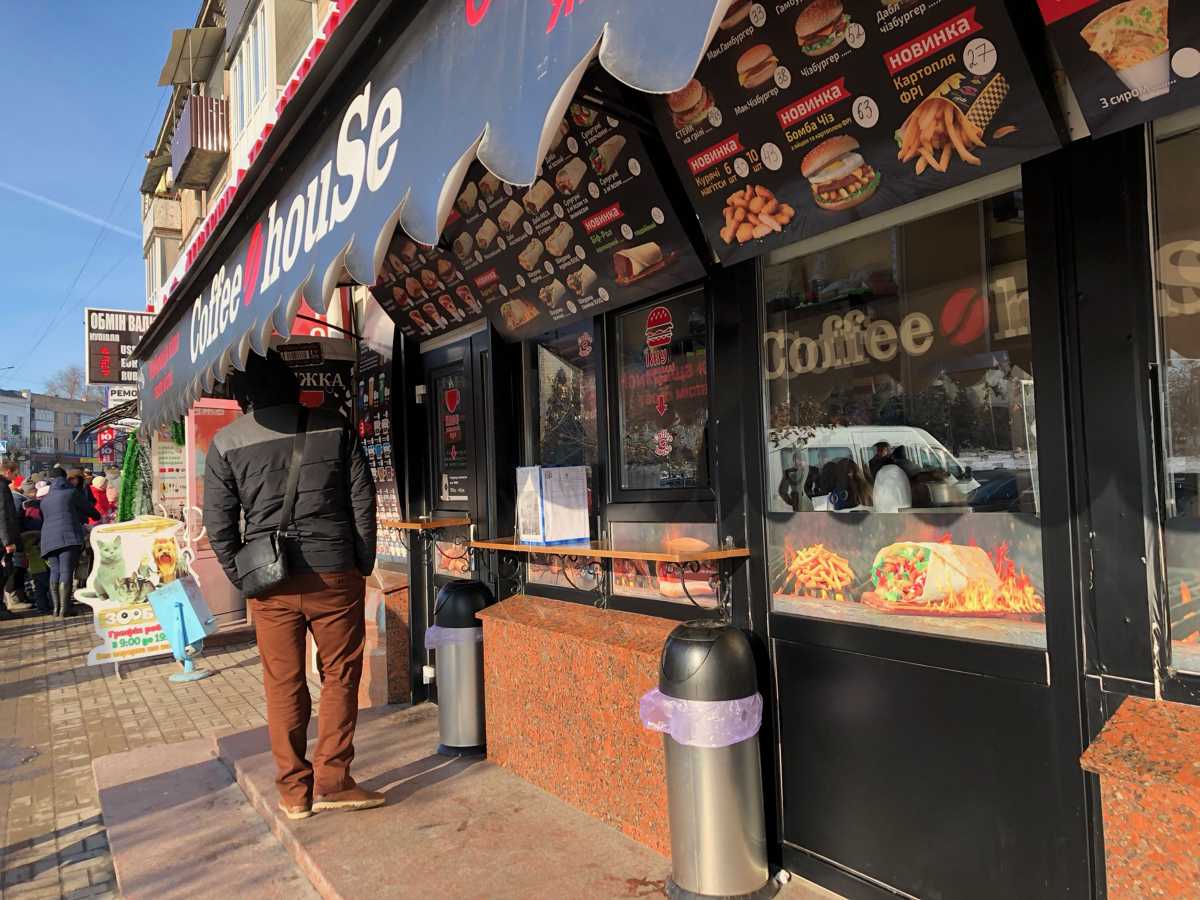 Where to eat in Uman
Uman town centre has a number of hotels, snack bars and restaurants, although not all are open during the winter months. I can recommend the Coffee House snack bar, which sells huge, inexpensive tortilla wraps as well as fries, soft drinks and the like. For something more formal, a hidden gem is the Frantsuz Restaurant, which is a little haven of French Art Nouveau charm in the heart of Ukraine. We discovered the restaurant too late to eat there, but it gets great reviews and I can testify to the quality of the coffee!
Is Ukraine safe?
Is it safe to travel to Ukraine in the present political climate? Portions of the east of the country are currently very tense due to the occupation of the Crimean peninsula by Russia. However, at the time of my visit (December 2018), the city of Kiev and the western half of the country, including the city of Uman, were safe and trouble-free. There was very little military presence (none at all in Uman), and the atmosphere was relaxed and friendly.
Always check current conditions before your visit, but my personal experience was that there is no reason at all to avoid travelling to Ukraine as long as you stay away from the eastern portion of the country.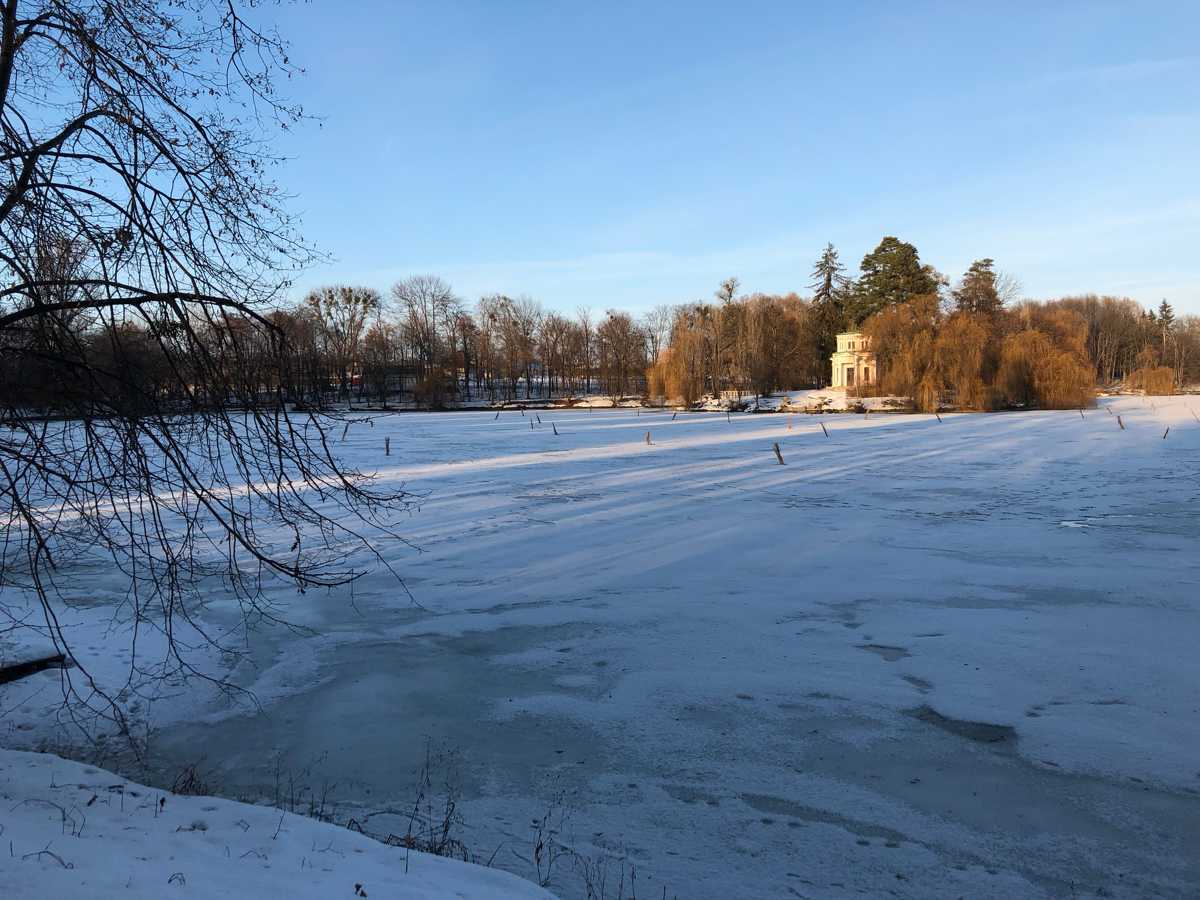 Other things to do in Ukraine
If you are considering a Ukraine vacation, there is plenty to keep you occupied. Visit Kiev for big-city buzz and a multitude of beautiful buildings. Kiev sightseeing can keep you busy for several days – check out an upcoming post for more details.
Wondering what to see in Ukraine outside the capital and its central city of Uman? Check out Lviv in the west of the country, as well as bustling Odessa on the Black Sea coast. The northern city of Chernihiv is popular as a day trip, or consider Vinnitsa or Bila Tserkva for more small-town vibe (Bila Tserkva is served by the same bus route as Uman). And don't miss a visit to the Chernobyl exclusion zone, where you can learn more about the nuclear disaster that shook the world in 1986, and be transported back to Soviet times as you visit the abandoned town of Pripyat. If you are wondering what to do in Ukraine, never fear – you will be spoiled for choice.
Map of Uman