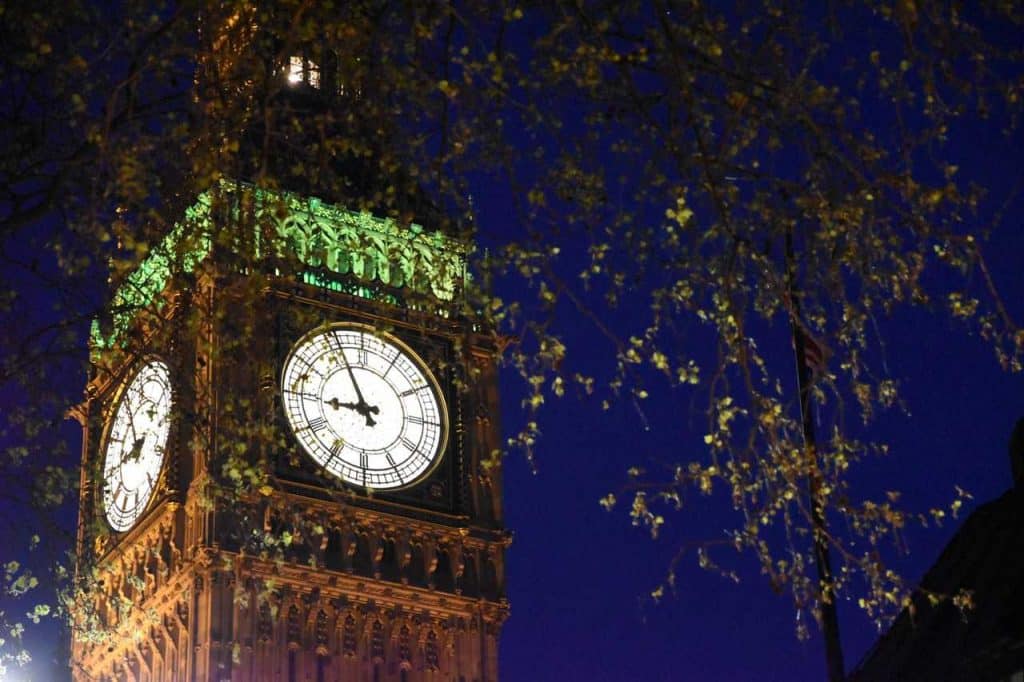 Celebrate Christmas and New Year in London like a local!
So you've done it. You've bought the ticket – you're off to London for Christmas and New Year!
But if you're going to head to the UK at the festive season, you need to do it right. How can you celebrate Christmas and New Year in London like a native? What are the best things to do in London at Christmas?
Having spent every Christmas of my life in the UK, let me tell you how to have an authentic British experience and enjoy the best of the season – the way the locals do!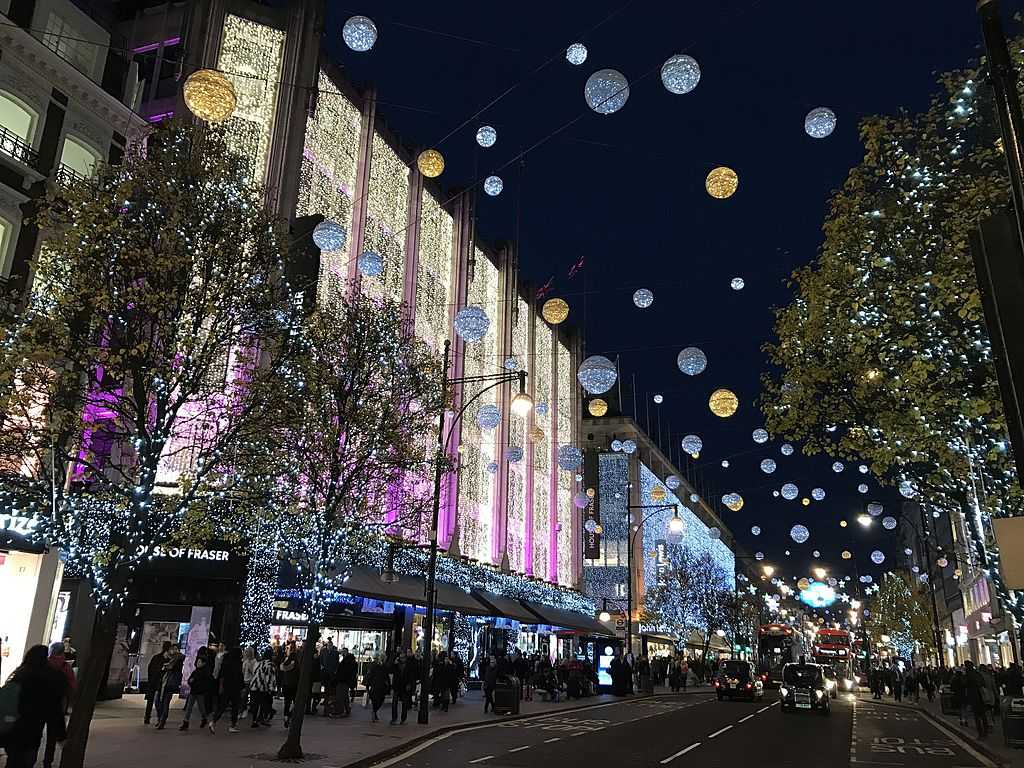 Before Christmas Day
Check out the lights
Christmas lights in London are a Big Thing. From Regent Street (the most famous) to Oxford Street, Carnaby Street and Covent Garden, the city goes all out each year to produce the most spectacular lights imaginable, often on a specific theme. Take an impromptu Christmas lights tour of London after dark (4pm in December!), and follow it up with a traditional pub dinner.
Visit the Christmas tree in Trafalgar Square
Every December, an enormous Christmas tree is set up in Trafalgar Square. The tree is a gift from the people of Norway, and has been presented to the people of the Britain every year since 1947 in recognition of the support given to Norway during World War II. The tree, one of the largest in the city, is a dramatic sight which is well worth a detour.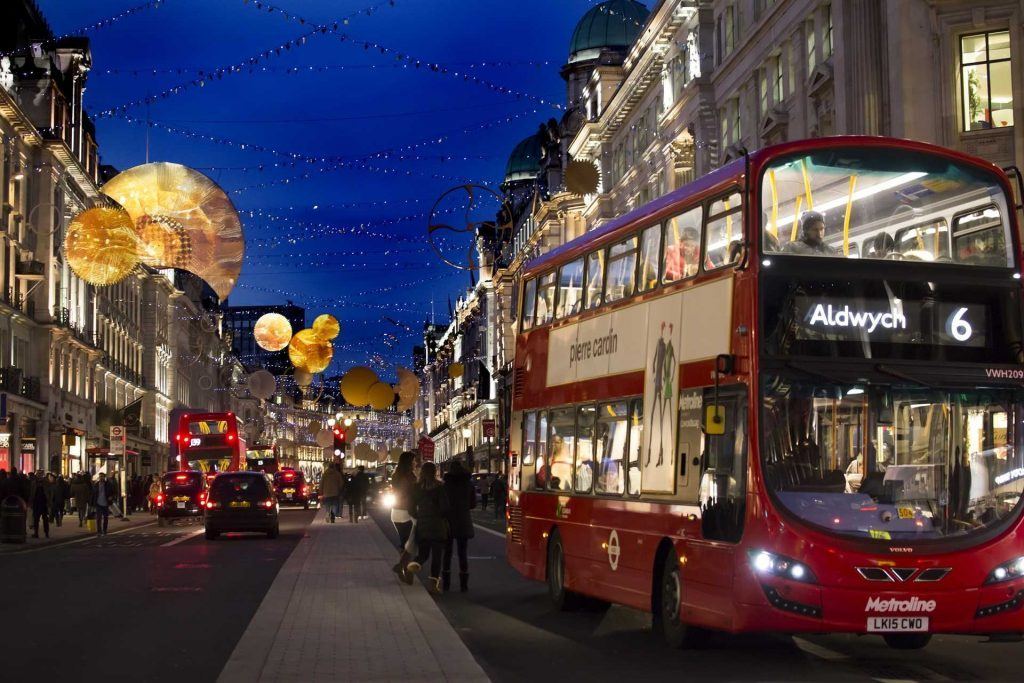 So you're in London, Christmas shopping is in full swing and you want to do it like a Londoner. So you head to Harrods, right? Wrong! Unless you're super-rich, all you will get from Harrods or its equally fancy cousin, Fortnum & Mason, is something tiny, delicious and wallet-emptying. Head instead to Oxford Street, where you will find high street stores and all the Christmas goodies you could wish for at everyday prices. For something a little fancier but still affordable, check out Selfridges, Harry Selfridge's flagship department store which is still doing a brisk trade on Oxford Street to this day.
Take in a show
London's West End easily matches Broadway for sheer spectacle. What the West End does, Broadway adopts next year, and you can catch the best Broadway shows in London, too.
Tickets for London theatre at Christmas can be pricey, but head to the TKTS tickets booth in Leicester Square to pick up last minute tickets at (often) bargain prices. If you're a solo traveller, you might get an especially good deal on those single seats which the theatres can't sell! If you've got a specific show in mind, though, you might be better off buying online well in advance of your trip to avoid disappointment.
For something especially festive but even more upmarket, Britain's Royal Ballet stages The Nutcracker at the Royal Opera House every December. Tickets go fast and aren't cheap, but the stunning Opera House itself plus the quality of the dancing, sets and costumes are more than worth the money if your budget will stretch that far.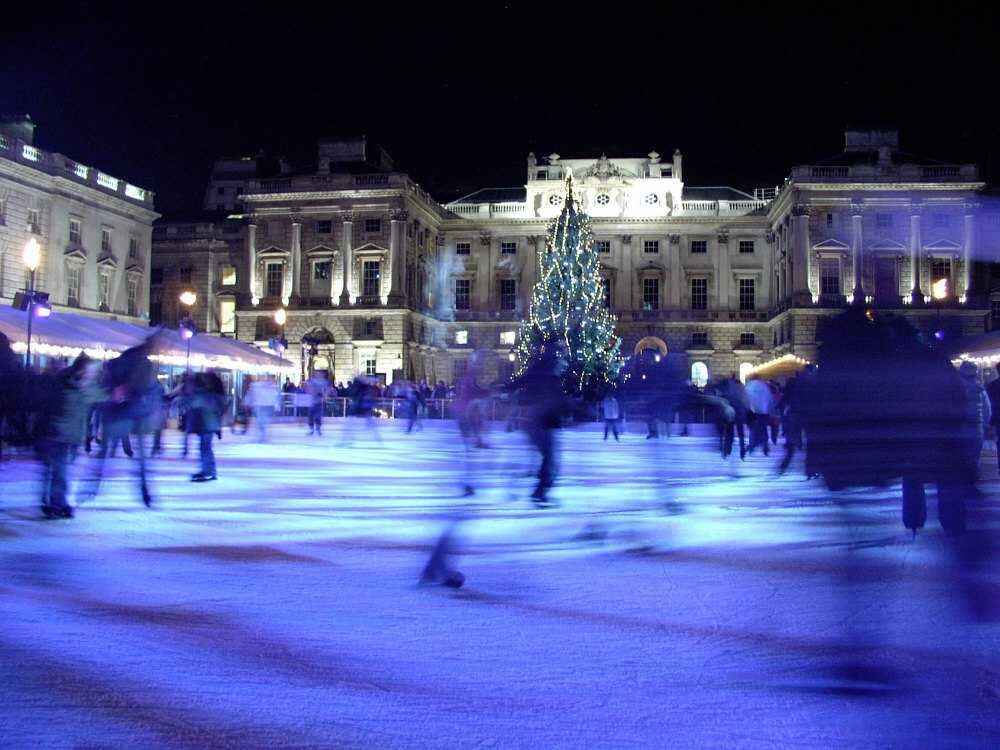 Go ice skating
Temporary outdoor ice rinks have become big business in London in recent years. Top rinks include Somerset House and the Natural History Museum in central London, Canary Wharf and Skylight London in the Docklands area, and Winter Wonderland in Hyde Park. But to combine ice skating in London with a bit of history, why not head to the historic royal palaces of Hampton Court or the Tower of London to truly skate in style?
Check out Winter Wonderland in Hyde Park
Winter Wonderland has become a London Christmas tradition. Every Christmas, Hyde Park is transformed into a spectacular family attraction with Christmas markets, fairground rides, professional ice shows, an outdoor ice rink, circus, and festive food and drink. Entrance is free, although your wallet is likely to get emptied once you're inside!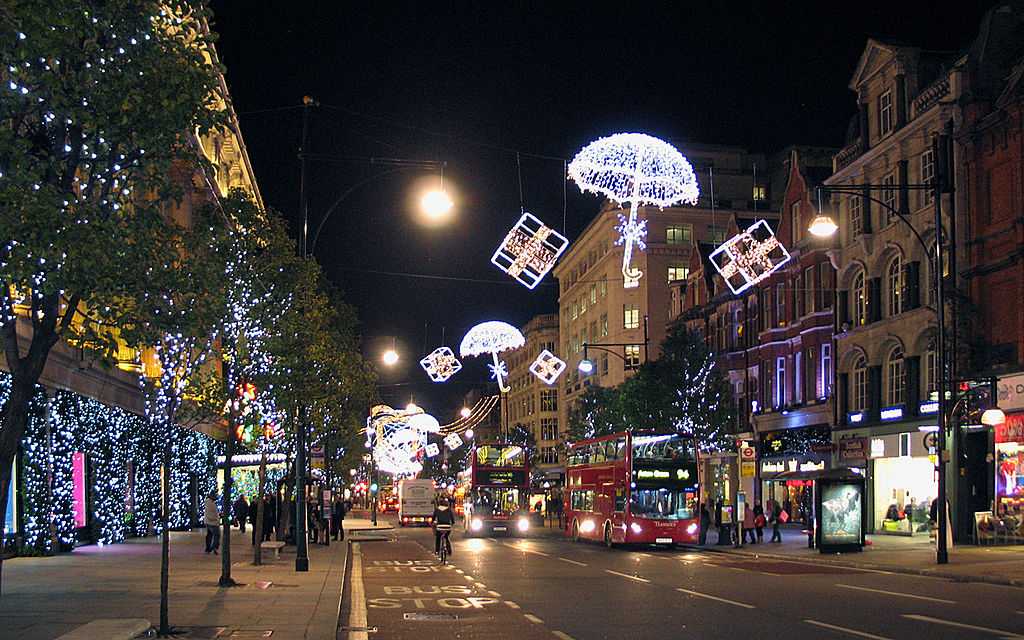 Christmas Eve
Christmas Eve is the day Britain starts to wind down for the family celebration of the festive season. Expect some shops to close early, while theatres may not have an evening performance. Christmas in the UK is celebrated in the home, so shops and restaurants will close to allow their staff to spend the time with loved ones.
Having said that, Christmas Eve is just the prelude in the UK, as all the festivities happen on 25th. Don't worry, there are still plenty of things to do on Christmas Eve in London! Despite earlier closing times, shops will still be open most of the day, and pubs will do a roaring trade until late into the evening.
For Christians, or those interested in the Christian celebration of Christmas, churches will normally hold services in the early evening for families, and also close to midnight to ring in Christmas day itself. Entrance will be free; check out a church near your hotel to find out service times. The midnight service may include Holy Communion; if you are not Christian (or not religious), you are very welcome to the service, but it is appropriate to just stay in your seat during communion.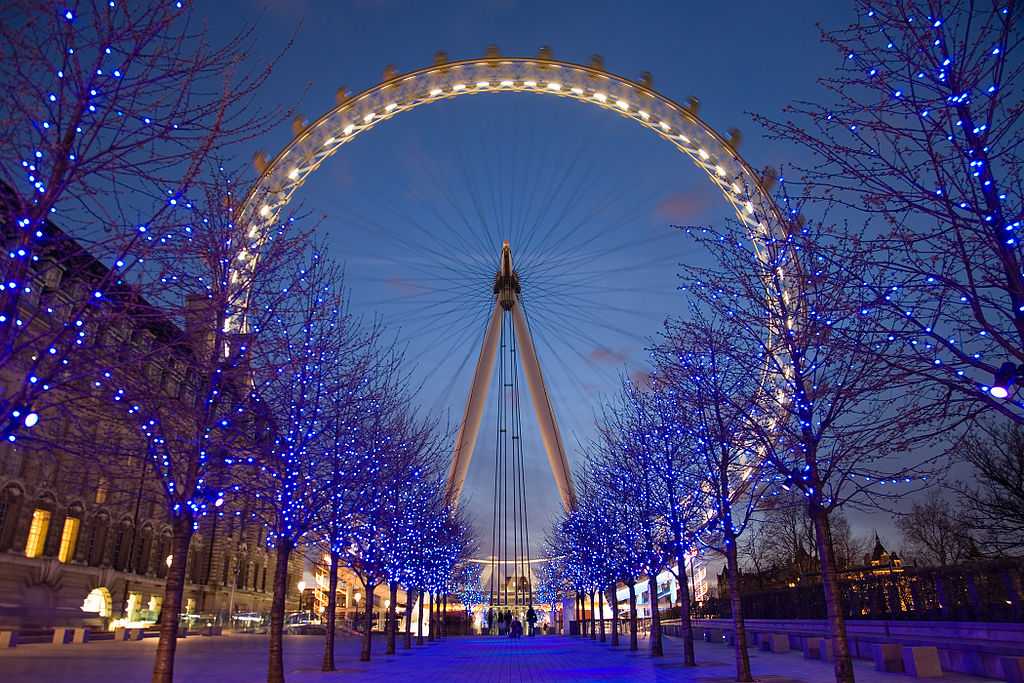 Christmas Day
Christmas Day in London as a visitor is one that will require some planning, and a focus on downtime. Christmas is a family celebration, so all shops and many restaurants will be closed, including (possibly) the restaurant in your hotel. So what can you do?
Start your morning with a visit to church for the Christmas service, or take a stroll through one of London's many parks. The good news is that the restaurants that are open will likely be serving a traditional Christmas dinner (held at lunchtime!), so now is the time to really experience a British Christmas with turkey, stuffing, Christmas pudding and paper hats. Note that you will definitely need to pre-book this meal several months in advance. Check out London Christmas dinner venues close to your hotel; almost all will allow you to book online or over the phone.
After lunch, head back to your hotel and turn on the television. Christmas Day is when the classic movies and Christmas specials are out in full force, so there will be plenty to watch and you will know you are sharing the experience with the rest of the UK! At 3pm, don't miss the Queen's Christmas message, which is broadcast on BBC1 and repeated later in the day. It's an institution, and many families' celebrations are put on pause as they sit down to watch.
Later in the day, take a walk through the city to enjoy the relative peace and festive lights. Pubs are the one place that are normally open on Christmas Day, so when your legs give out, head into the nearest one for a pint or glass of wine, and to witness the great British tradition of a night at the pub!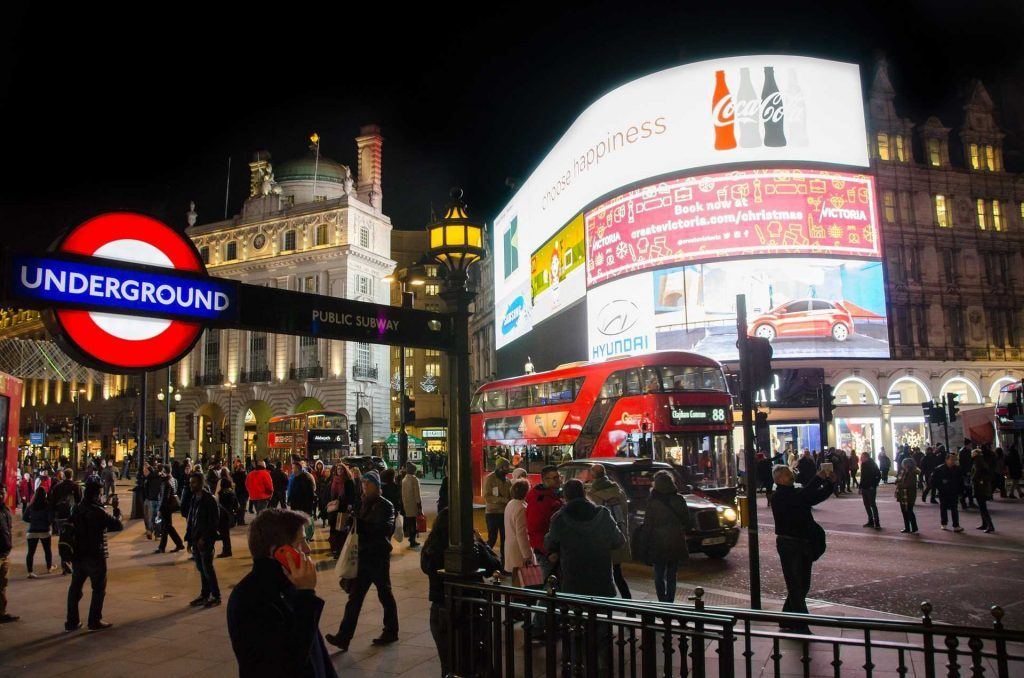 Between Christmas and New Year
If you're wondering what to do in London between Christmas and New Year, never fear – you will be spoiled for choice! Of course, London is a major tourist attraction year round, and all the major sights and museums will be open during this period. But if you want to really see the season like a Brit, here are some other options.
The Boxing Day sales
The day after Christmas is another public holiday in the UK, known as Boxing Day, but one that is very different. This is the day that the after-Christmas sales begin, when shops discount their stock and there are huge bargains to be had. But with huge bargains come huge crowds, so shopping on Boxing Day isn't for the faint-hearted!
If you prefer (slightly) less of a crush, wait a day or so: there will still be plenty of bargains left. The Christmas sales in London are definitely an institution!
Enjoy a pantomime
Originating in the 19th century, pantomimes are still a huge Christmas tradition in the UK. Normally based around a fairy tale, expect colourful sets, men dressed as women (the beloved "pantomime dame"), deliberately terrible acting and the corniest jokes you've ever heard. Cries from the audience of "it's behind you!" and "oh no it isn't!" are traditional and will be encouraged, and audience members (often children) may be brought up on stage to participate in the show. Pantomimes are the perfect place to take the kids, although grown-up kids will love them too, and there are normally a few adult jokes thrown in just for the parents!
To find out what pantomimes are playing in London at Christmas, check out the Big Panto Guide.

Take a day trip from London
The period between Christmas and New Year is the perfect time to take a day trip out from the city. You might want to visit Stonehenge, Oxford, Cambridge or even Manchester. Or for something a little different, take a train ride to historic Ely in Cambridgeshire. The quaint town with its beautiful cathedral and links to Oliver Cromwell makes the perfect day out!
New Year's Eve
31 December is upon us, and your festive trip to London is almost at an end. So how can you ring in the New Year, and ring out your British adventure, with a bang?
New Year's Eve in London is another day that might involve some planning. Hotels hold New Year parties, but will need to be researched and booked in advance. If you prefer to do your own thing, make sure that restaurant tables have also been booked in advance as they will be busy. For once, pubs are also normally ticket-only, so if you see somewhere you like the look of, pop in a few days ahead of time to get your ticket.
The iconic celebration of New Year in London takes place down by the River Thames, where live music and fireworks light up the city at midnight. Once again, entrance is by ticket only to keep numbers to a safe level. Tickets for the 2018/19 celebrations cost £10 and can be purchased at www.london.gov.uk.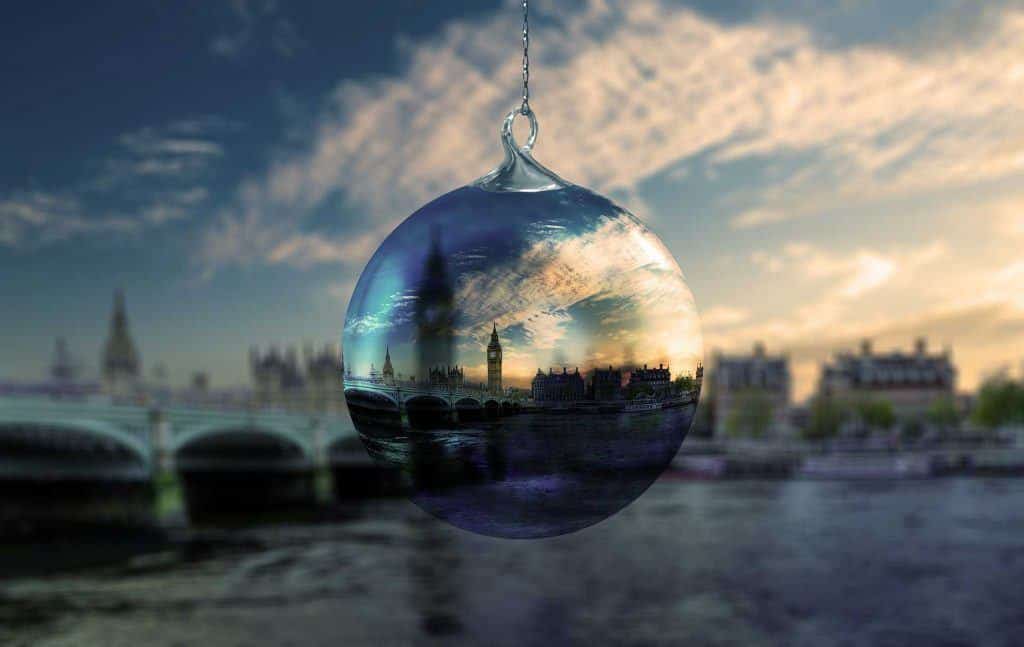 ---
London transport over Christmas
By far the simplest and easiest way of getting around central London is to walk – distances are often closer than you think.
For longer journeys I recommend using the Underground network, which is easy to navigate and has the advantage of being under cover! If you have a contactless credit card, you might be able to use this to tap in at entry gates, in which case you will automatically be charged the cheapest fare with a daily cap at the cost of a 1-day travelcard. Make sure you tap in and out at the end of your journey with the same card to avoid unforeseen charges!
For those without a contactless card, or if the card doesn't open the barrier, consider buying a one-day ticket. If you will be staying more than a few days an Oyster card is a good option; it can be topped up from ticket machines, which will accept all foreign credit and debit cards.
Be aware that all transport networks in London will be operating on limited hours on certain days over the festive period. Plan your travels accordingly so you don't get stuck; taxis will be an expensive choice if you get stranded!

Weather in London at Christmas
The weather in London at the end of December is best described as changeable. Expect temperatures somewhere between 0C and 10C, with some rain (although it rains nowhere near as much in the UK as people think!). Grey skies are likely, but that just adds to the cosy atmosphere.
There is almost never any snow in Central London, at any time of year. Be prepared for dark evenings, though: it gets dark around 4pm in late December.
Where to stay in London at Christmas
I am normally a big advocate of staying in a London hotel outside the city centre, close to an Underground station, where prices are cheaper. However, for a Christmas and New Year visit, a city centre location will enable you to walk to most destinations and avoid any issues with transport closures over the festive period. Check out these recommendations from fellow bloggers for London hotels at New Year!
– The Moxy London Excel
– Park Plaza London Waterloo
– Great Northern Hotel Kings Cross
– Ampersand Hotel Kensington
– Shangri-La Hotel Shard
– Novotel London Canary Wharf
---
Unless otherwise indicated, photos in this post are sourced from Pixabay and Pexels under CC0 Creative Commons. No attribution required.
---
Heading to cosmopolitan London? Check out some more ideas for your visit!
---
Want to experience Christmas and New Year in London for yourself? Pin this post for later!