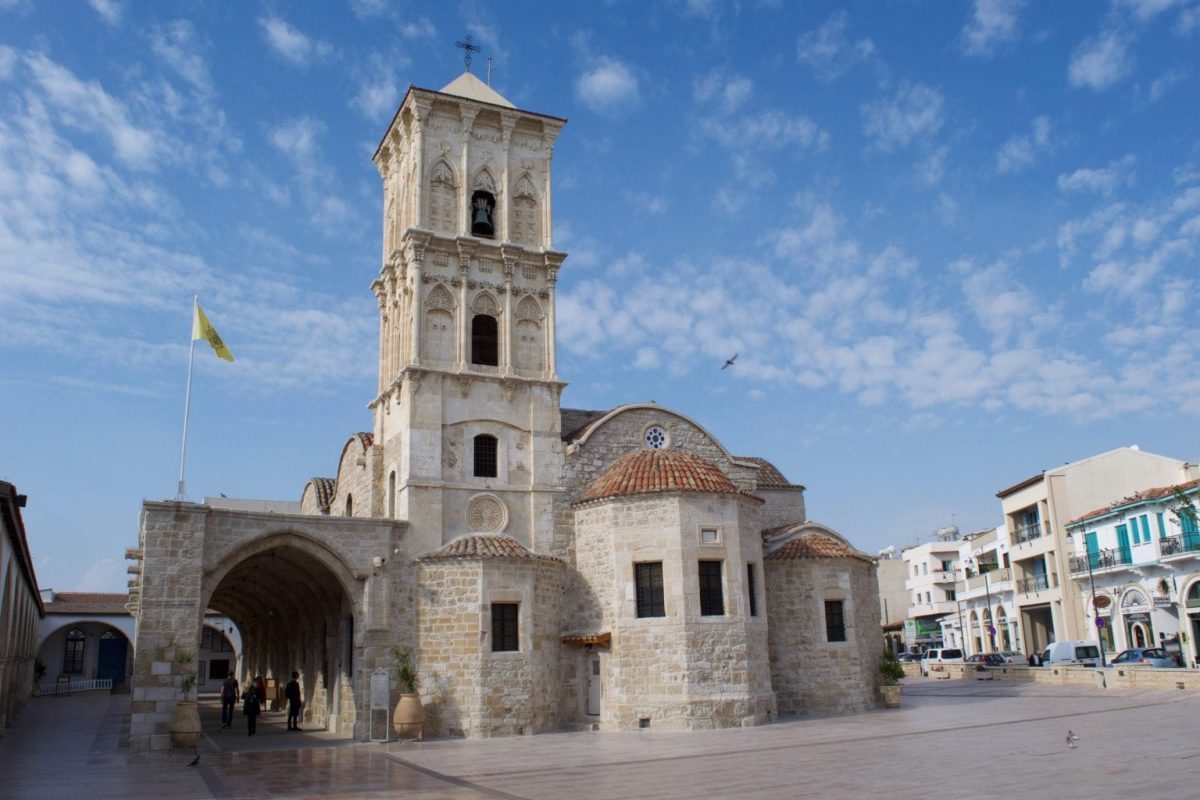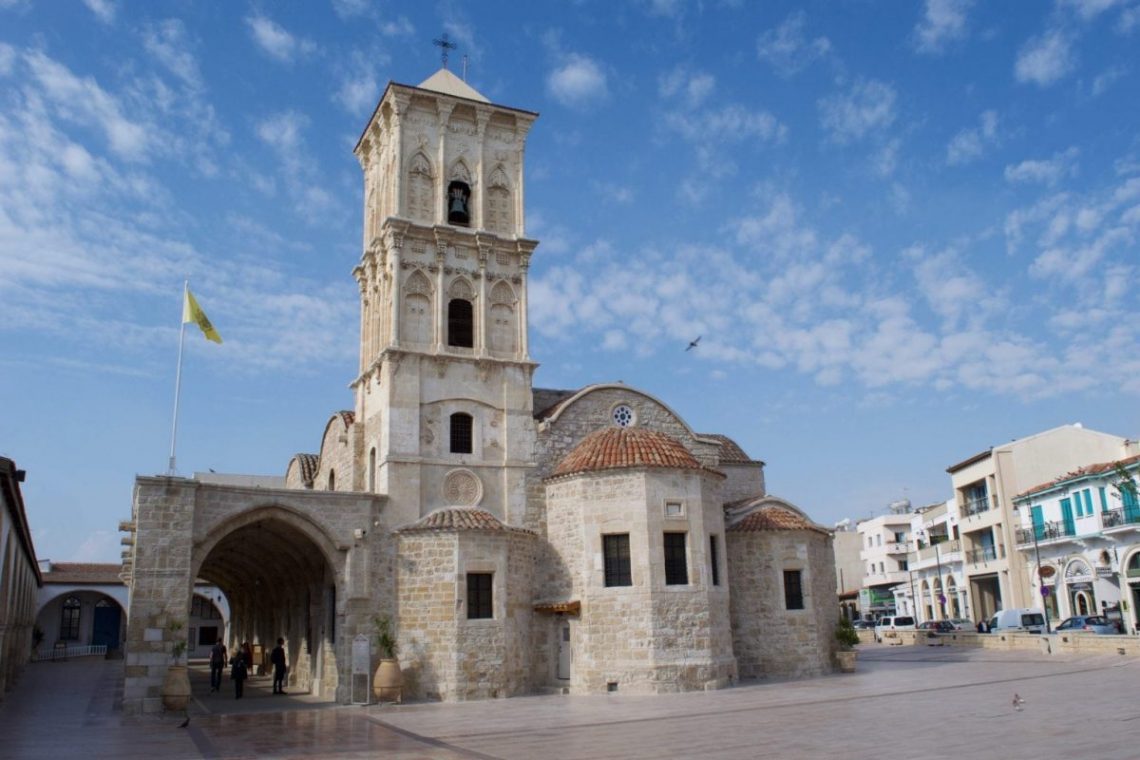 Cyprus in winter: why it's the best time to visit!
Cyprus is a popular holiday destination for European travellers. Boasting a hot, sunny climate, a long coastline and a status as EU and Eurozone member (in the south and west of the island, at least), its beaches fill during the summer months with work-weary tourists wanting nothing more than to stretch out in the sun. But what about the winter months? Is worth the effort to visit Cyprus in winter, and what it is like to visit during the offseason?
I often travel for New Year, taking advantage of the post-Christmas quiet time for a bit of escapism after the hustle and bustle of the festive season. I must admit that Cyprus hasn't always been on my personal radar, as my travel preferences tend more towards adventure travel and exploring the countries I visit, rather than crashing out on a beach (which is always fun for a few hours, but which I find hard to tolerate for long periods because… well, there's a WORLD out there). But when I was brainstorming suitable destinations for my New Year break, Cyprus was suggested to me and promptly took a hold of my imagination. Maybe this was the big opportunity to check out a country I wouldn't otherwise consider, at a time of year when the tourists are less interested and the temperatures cool enough to explore. So I set off to test out my theory.
Well, Cyprus in winter was a GREAT decision. Want to know why?
---
Want to check out my Cyprus itinerary for yourself? Well, now you can! Just visit my post Top Cyprus destinations: The perfect 5-day Cyprus itinerary to discover everything I saw and did for yourself!
---
The climate
The biggie. Visiting Cyprus in the offseason is all well and good, but iffy weather can put a serious dampener on your experience, right? Cyprus in December proved to be wonderful. Temperatures hovered around 18-20 Celsius (the mid-60s Fahrenheit), with blue skies and sunshine. For a North European such as myself, this was a perfect temperature. I spent most of my trip in a t-shirt, soaking up the rays without the overheating and sunburn that I usually encounter in hotter temperatures. Beach weather it's not, but great mood-boosting and sightseeing weather? Definitely.
Full disclaimer: I did have about a day and a half of rain in my 5-day trip, but everyone I encountered told me this was very unusual. And the clouds were quickly forgotten when the sun came back out. Do take a waterproof jacket, though, just in case.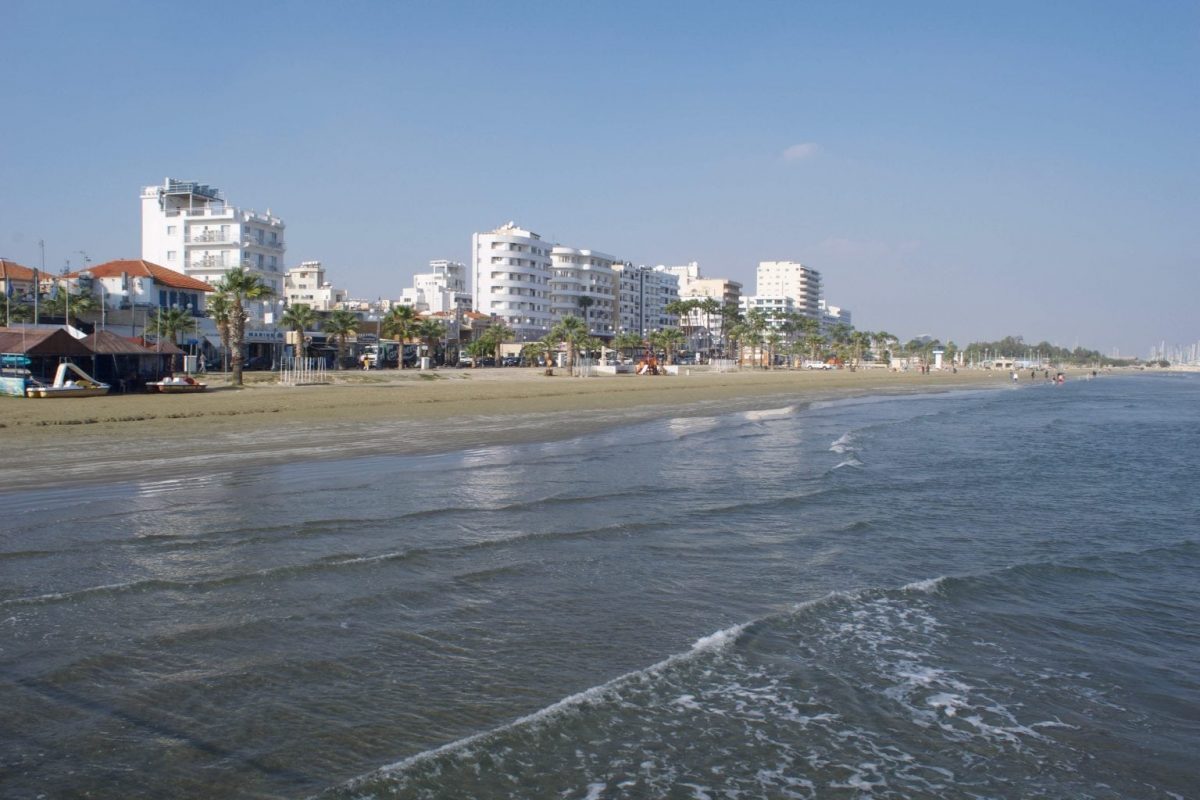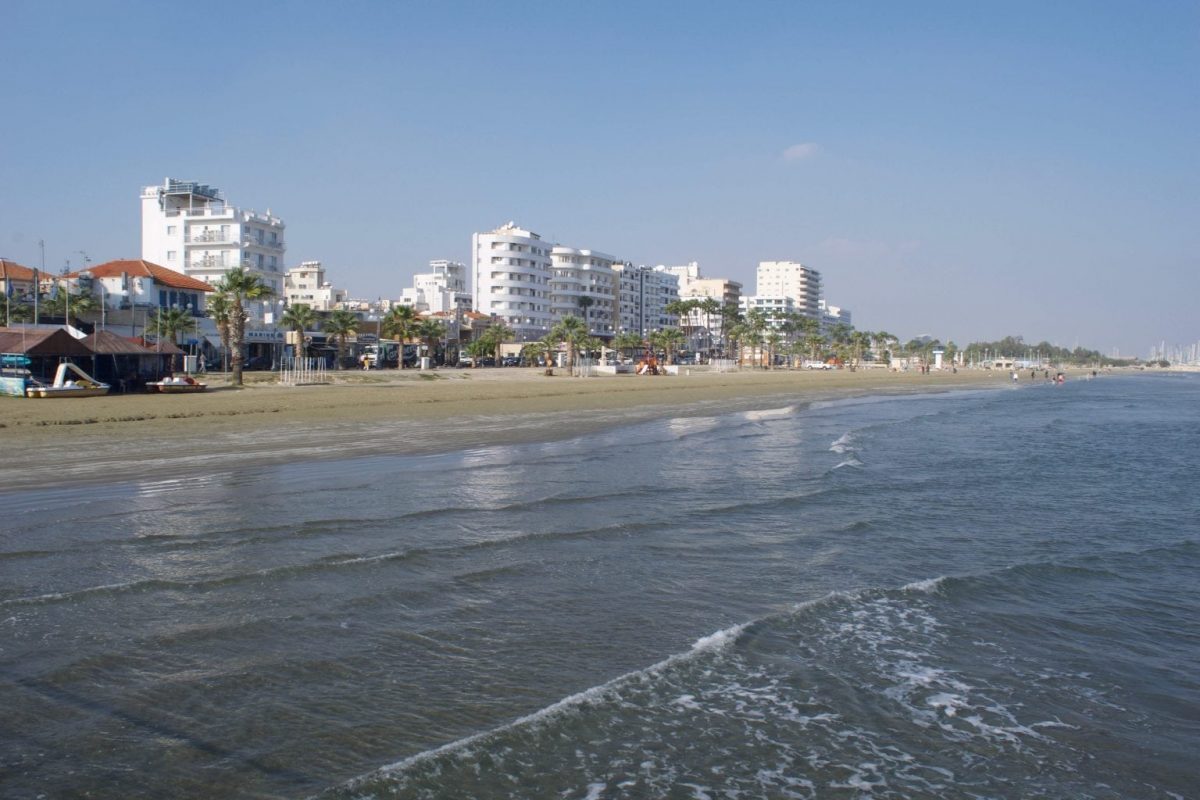 The tourists
Well, there weren't any. Or very few, anyway. My image of Cyprus has always been one of beaches and bars crowded with drunk foreigners (a fair chunk of them British), and this was one of the main things putting me off the country as a destination. But at this time of year, all I really encountered were locals and expats who clearly lived there over the winter months. Tourists were few and far between, and, from what I could see, sober and respectful. If you want to see Cyprus without the crowds, this is the time to go.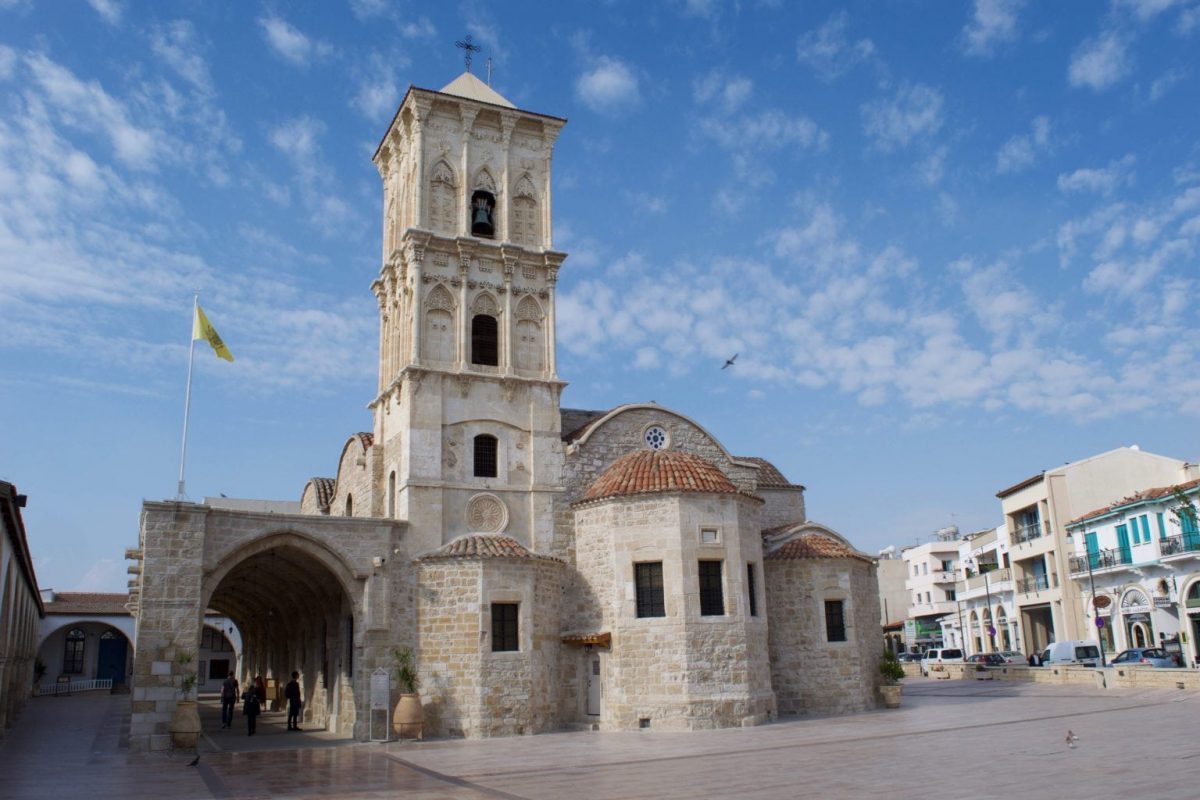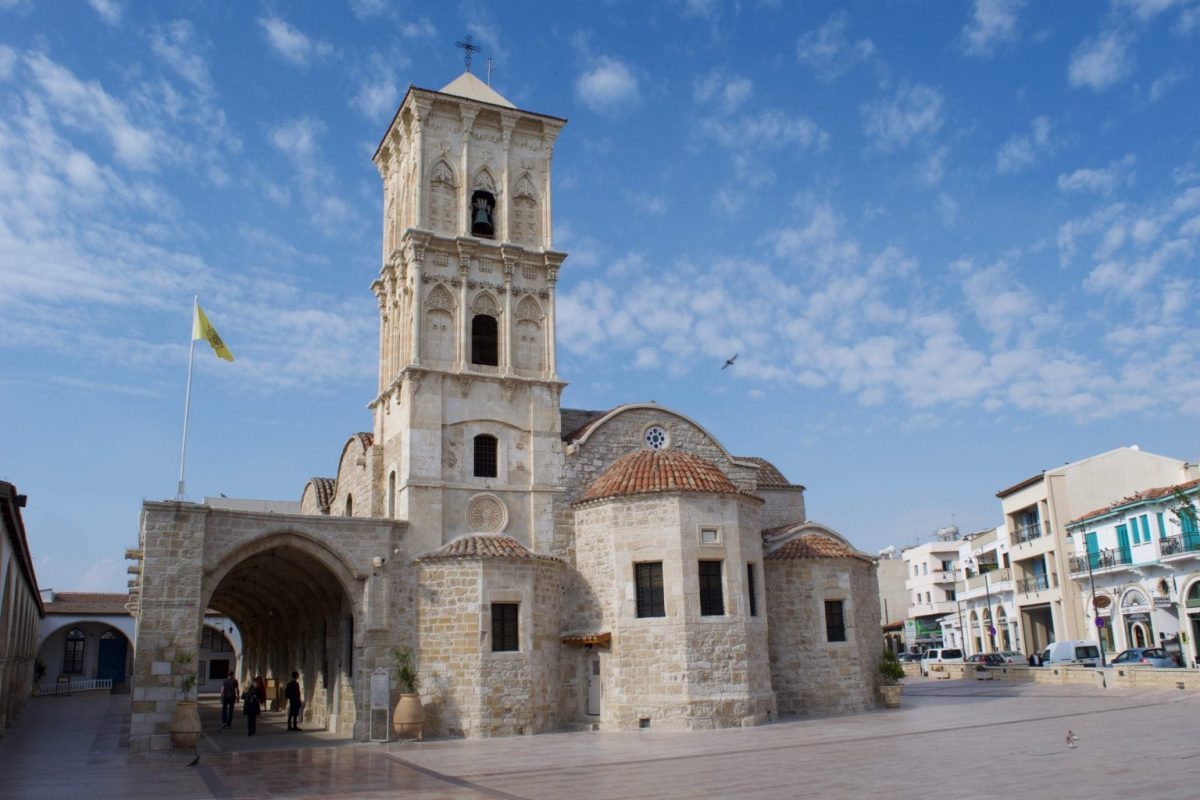 The restaurants
Visiting when I did, I ate almost every meal at seafront restaurants with a panoramic view of the Mediterranean. Not once did I have to queue for a table, or find myself shoehorned into the back corner with a view of the bar and the toilets. With a couple of exceptions (from what I could see, Ayia Napa was a ghost town – although I didn't venture too far in to check – and Limassol had some restaurants closed for the season), most restaurants were still open and running with steady but minimal business, which meant that I had a full choice of places to eat, but was treated to the best seat in the house and friendly service from staff who weren't stretched to breaking point. Definitely a bonus of travel at this time of year.
The historic sites
There are so many things to do in Cyprus in winter. The country is brimming with places to visit, most of them with a history stretching back to the Crusades, the Roman period, or even back into prehistory. All of them are open year-round, and there are major advantages to visiting in the off-season. For one thing, the sites are not crowded. Although I was never the only visitor, there was plenty of space to spread out, enjoy the sites and get those all-important photos without a crowd of people blocking the view. The other great bonus at this time of year is the temperature; most of the sites have little or no shade, and the thought of visiting in temperatures of 50C+ is not appealing. But in wintertime, this isn't an issue.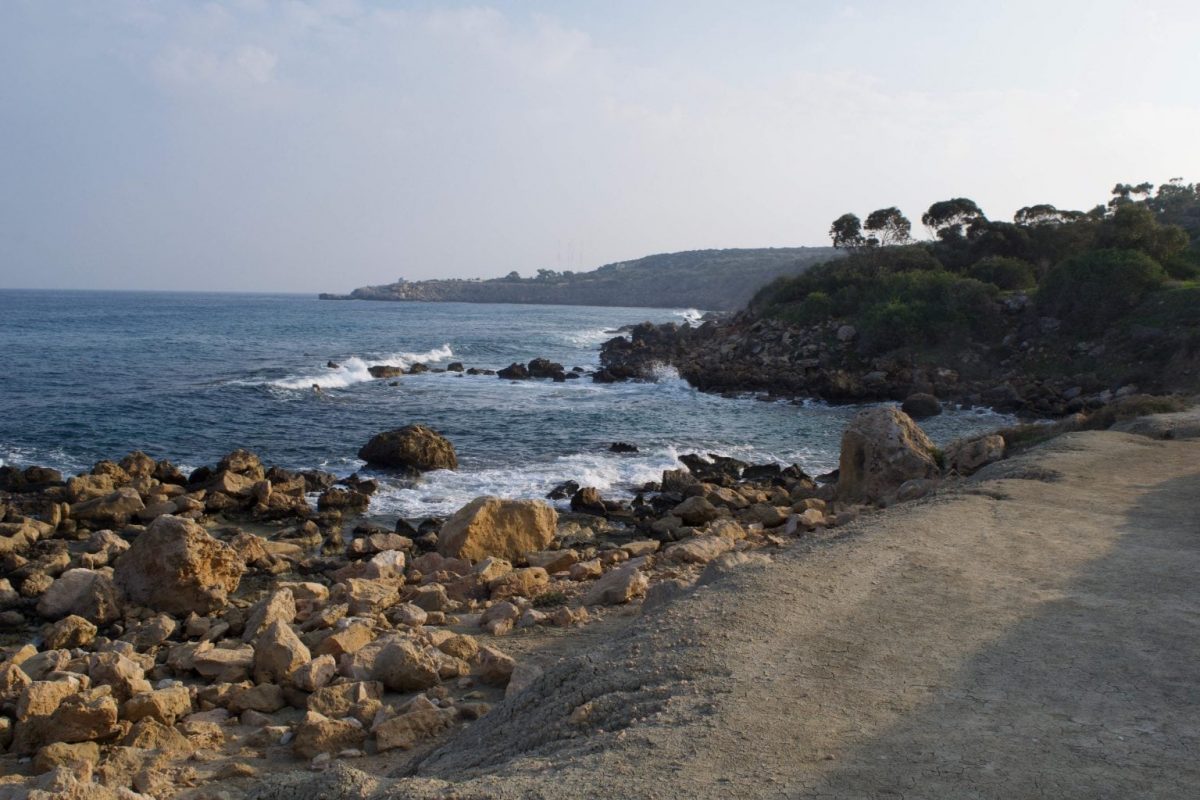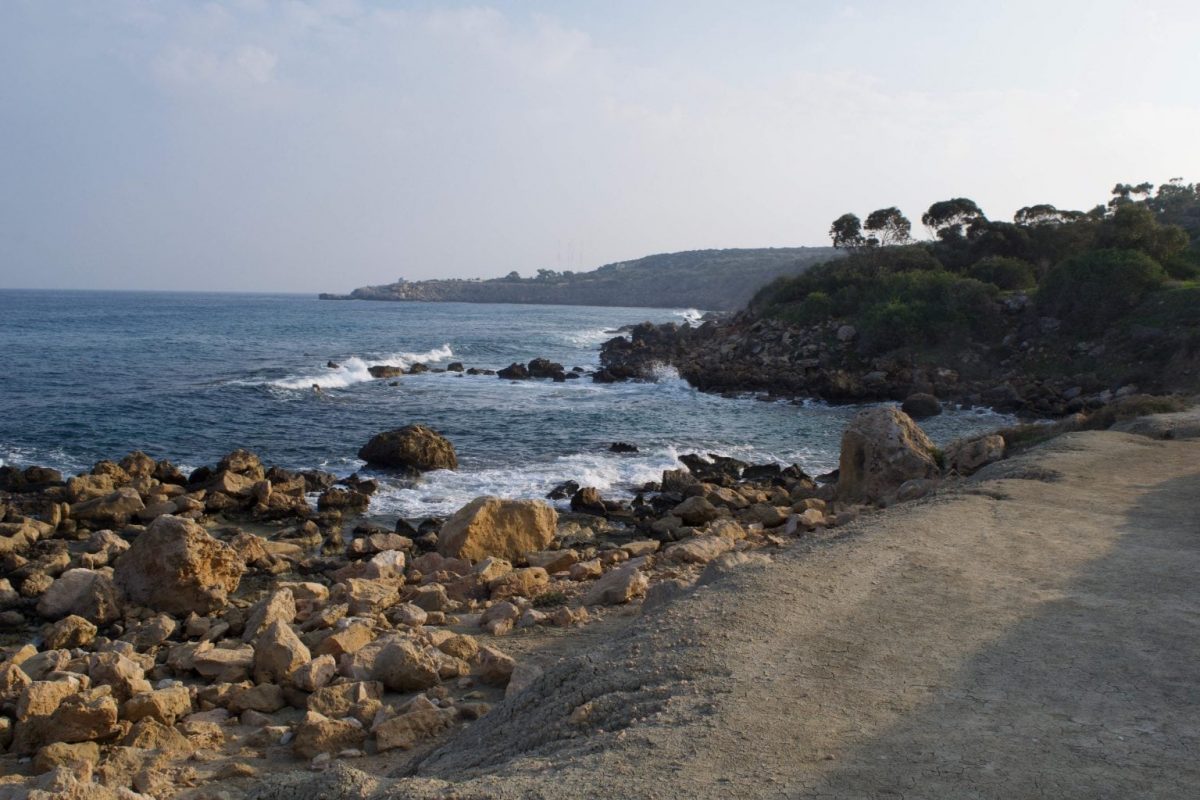 The hiking
With its beautiful Mediterranean coastline and the gorgeous Troodos mountains at its heart, the island is a great place for hiking and walking. Visiting Cyprus in January means the temperatures are perfect for a bit of outdoor exertion. I enjoyed clifftop walks on the Cavo Greco (Cape Greco) peninsula, as well as inland north of Limassol, where rolling countryside is punctuated by lakes and dried up reservoirs which make for fascinating views. The Troodos mountains get snow in winter, so it's possible to take a snowy hike or even go skiing in the morning, before heading down to the coast for a bracing dip in the sea in the afternoon. Without heat to worry about, it's a great time of year to check out Cyprus's outdoors.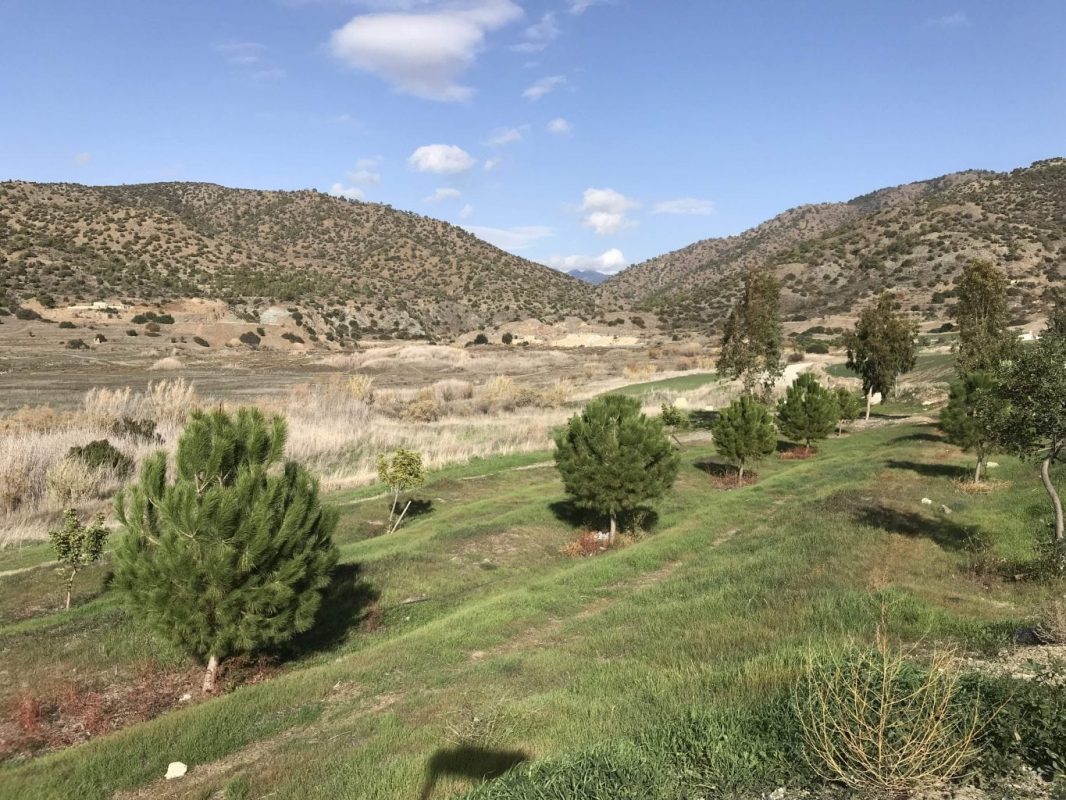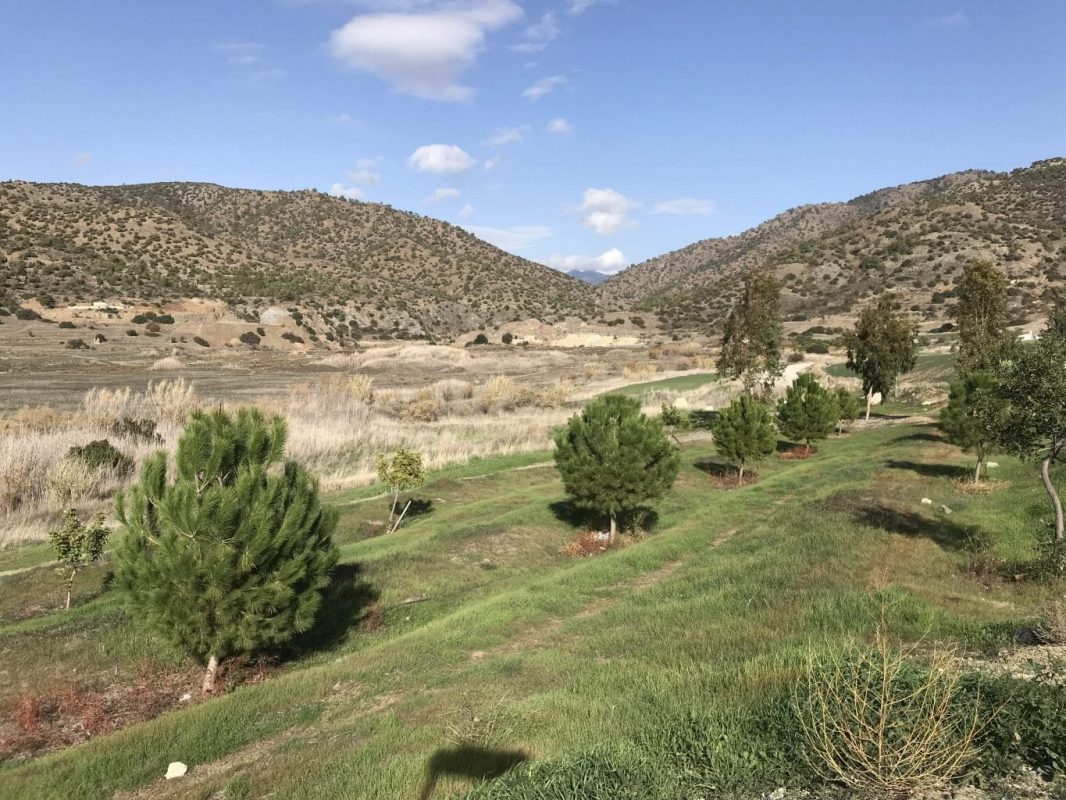 Accommodation prices
If you want access to a wide range of accommodation at reasonable prices, Cyprus in winter is a great choice. By travelling out of season, you have less competition for rooms, and rates are very reasonable. Some hotel services might be lacking at this time of year (hotels bars and restaurants suffer from the lack of guests), but there is so much available outside your hotel that this really isn't an issue.
I stayed at the Apollonia Holiday Apartments in Paphos, and can highly recommend them for location, hospitality and facilities if you are staying in the west of the island and want affordable, good value accommodation. Check out http://apolloniacy.com/ for more info (not sponsored).
---
If budget can be a struggle when planning your travels, check out this great post I was involved with for top tips on how to turn your travel dream into a reality!
---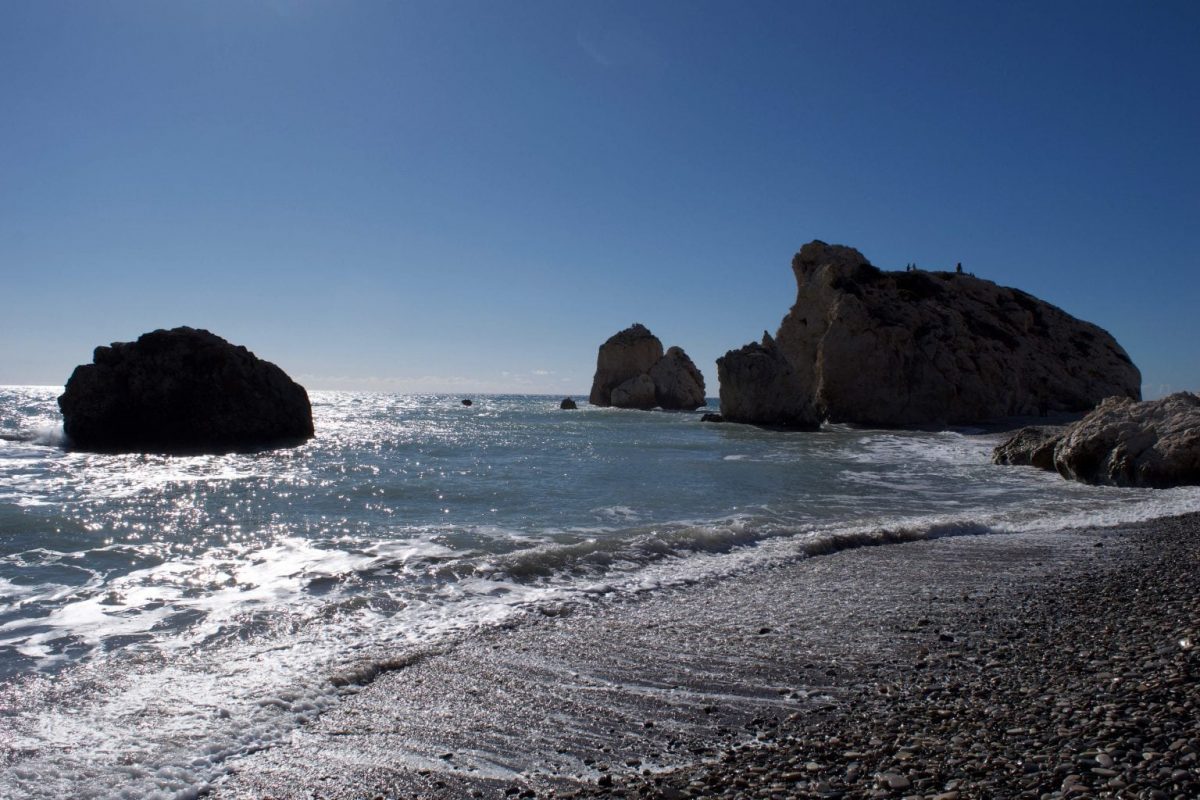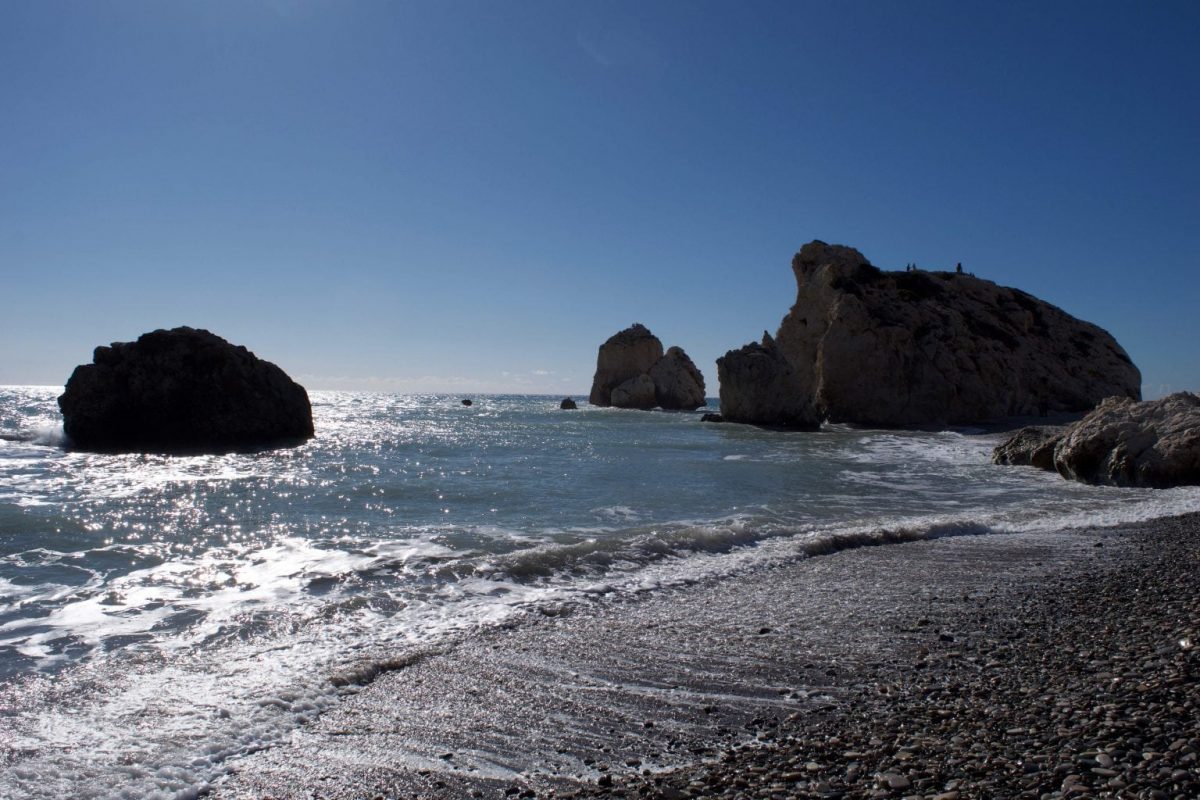 So, should I visit Cyprus in winter?
Well, it's pretty obvious what my answer to that would be. If you're looking for a beach holiday, you should probably head a little further afield at this time of year, but if you are a history and culture buff, a fan of discovering local towns and hiking the cliff paths, or just in need of a peaceful break in a sunny climate, it's the perfect time of year. Just don't tell your friends. We don't want the secret getting out!
Enjoyed reading about Cyprus in winter? Considering winter in Paphos Cyprus? Click an image below to pin it!