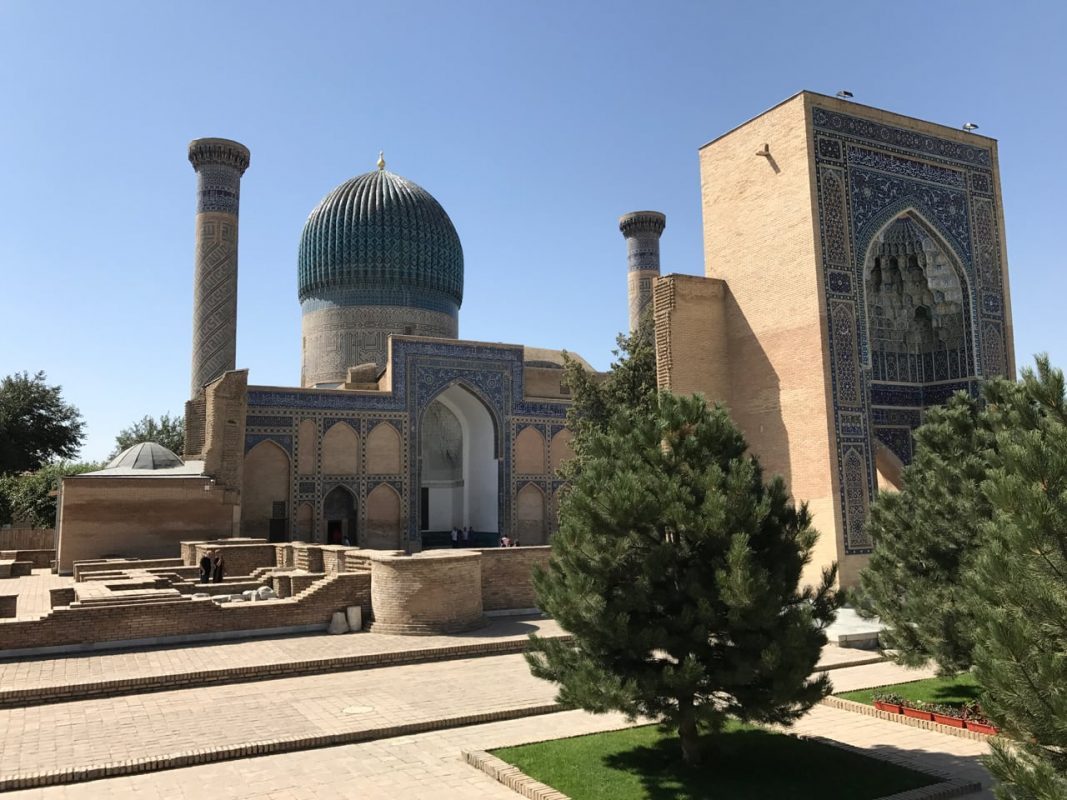 Central Asia: rebuilding a heritage
I spent a couple of weeks this summer in Central Asia, visiting the Silk Road nations of Uzbekistan, Kazakhstan and Kyrgyzstan.
These countries have had a chequered history. From a rich heritage as trading posts, and at the heart of Timur's vast empire, all three nations have natural beauty but also magnificent historic cities, fortresses, mosques and madrassahs which play a substantial part in their heritage. All three countries have withstood countless invasions and destruction of the places they held dear, but they have always rebuilt.
Then along came the Soviet Union. The nations of Central Asia were swept into the vast Soviet Empire, and religion was outlawed; history was pushed aside in favour of modernity and communist ideals. Land was swept up into collective farms, native Russians moved in in their millions, and the old ways were abandoned.
The Soviet heritage is different in each country. In Uzbekistan, Russian holds secondary status to Uzbek, and the Uzbek language itself, formerly written in the Russian Cyrillic alphabet, has been latinised. However, Russian is still seen as the language of opportunity. Many Uzbek children attend Russian language schools, and while Uzbekistan is keen to move on from the communist period, they do so whilst retaining the best of the 20th century.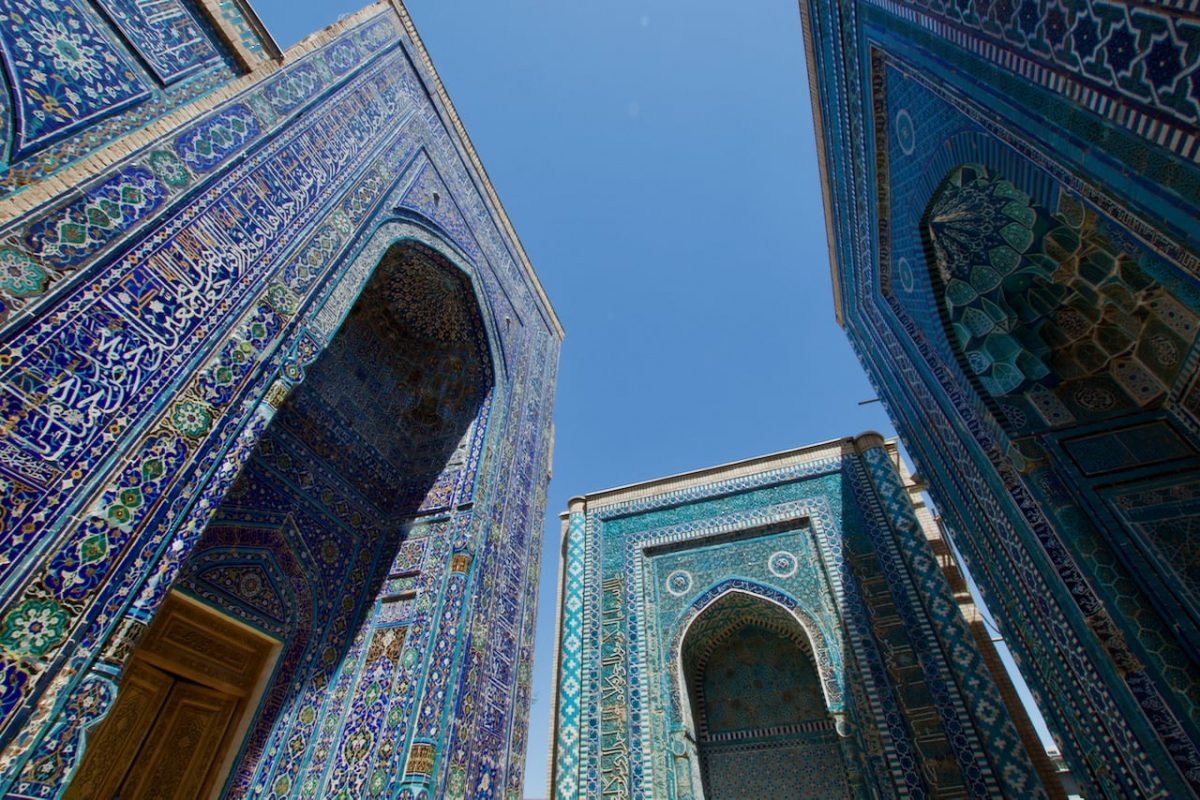 Kazakhstan and Kyrgyzstan are a little different. In both countries, Russian is still the dominant language; one tour guide I met in Kyrgyzstan was a native Kyrgyz in her early 40s, but couldn't speak her native language. Kazakh is still written in the Cyrillic alphabet and all signs are bilingual, written first in Kazakh, then in Russian. In Kyrgyzstan, I don't recall seeing the Kyrgyz language written at all, although I heard it spoken in the mountains.
All three countries are moving forward in different ways, too. Kyrgyzstan knows it has outstanding natural beauty, incredible hiking and a rich nomadic heritage which the world is slowly discovering. Its burgeoning tourist industry is mainly built around this natural resource, and while hotels and resorts are springing up, enough of the country is wild and mountainous that the impact will hopefully not be too destructive. In Kazakhstan they value modernity; Nazarbaev's showpiece capital, Astana, is proof enough of that, but in the southern regions I visited it was also in evidence. Roads are being tarmacked; the overnight train we took from Shymkent to Almaty was sparklingly modern, and the streets of the country's biggest city are currently a building site as the old pavements are dug up, in favour of shiny new block paving and polished civic pride.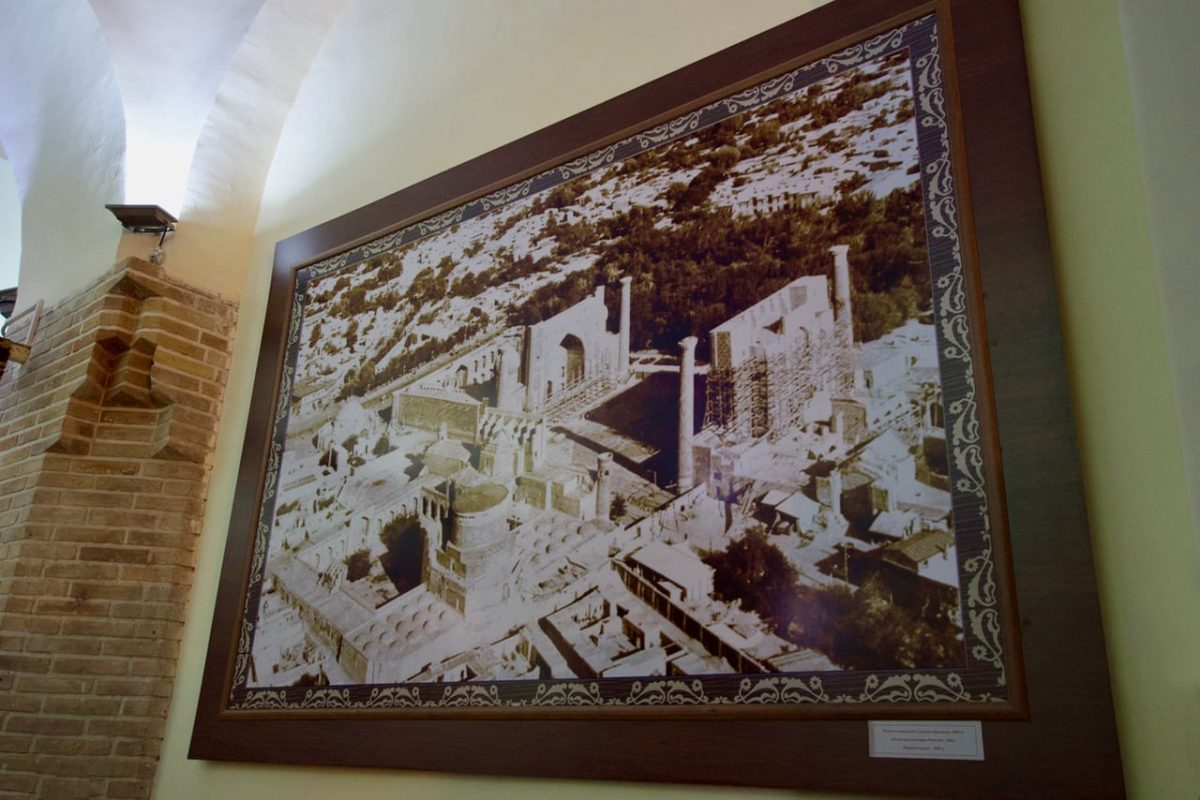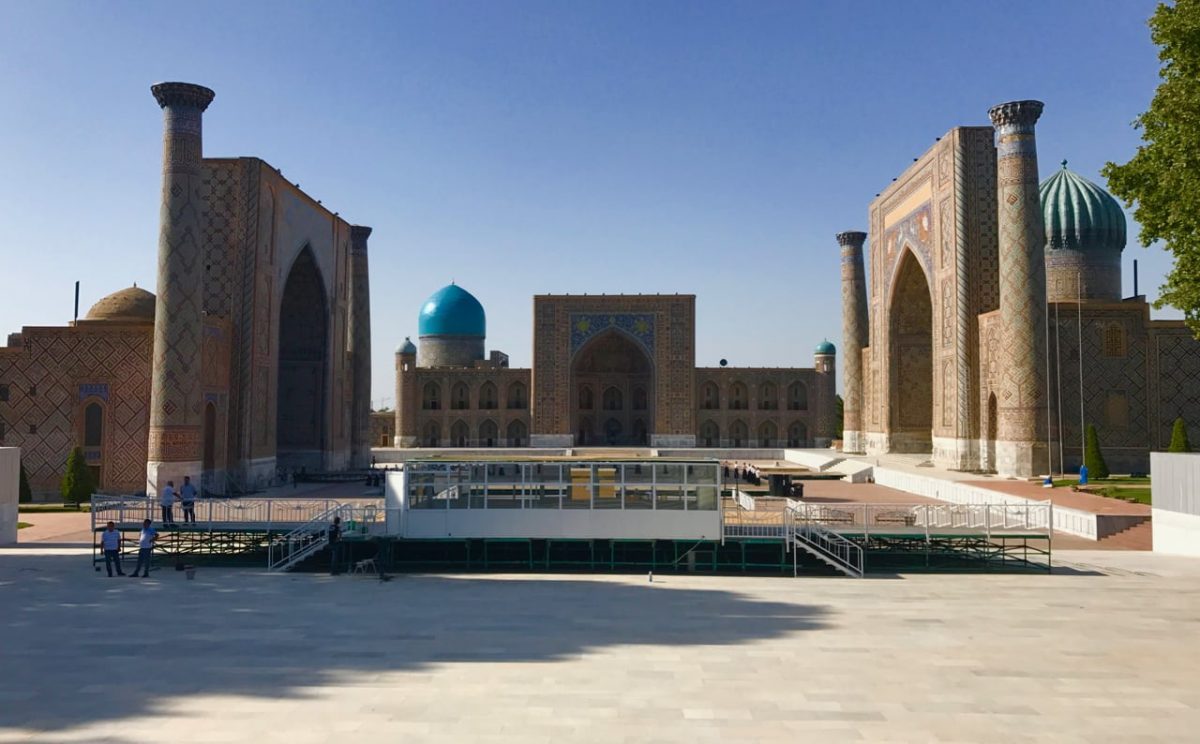 Uzbekistan, however, is very much looking to the past for its future. The quantity and quality of historic buildings in the country is just incredible, and Uzbekistan itself has far more of an Islamic feel than its neighbours. The mosques and madrassahs were largely ignored during the Soviet period, and fell into disuse and disrepair. Since independence, Uzbekistan has ploughed phenomenal resources into restoring and repairing these monuments, and its blossoming tourist industry is proof that it is money well spent. I went to Uzbekistan expecting to be blown away, but I didn't expect to be blown away to the degree that I was.
But this restoration and reparation has left the mosques and monuments looking shiny and new. Visiting, you get an overwhelming sense of what they looked like when they were first built, but so much of each building is restored that it's hard to know what is new and what is original. Were those shiny blue tiles the same ones that 15th-century dervishes ran their hands over as they explored their new home? Probably not. In some buildings, patches of the walls have been left unrestored so the visitor can see the original artwork. But that means that the remainder of the building is brand new.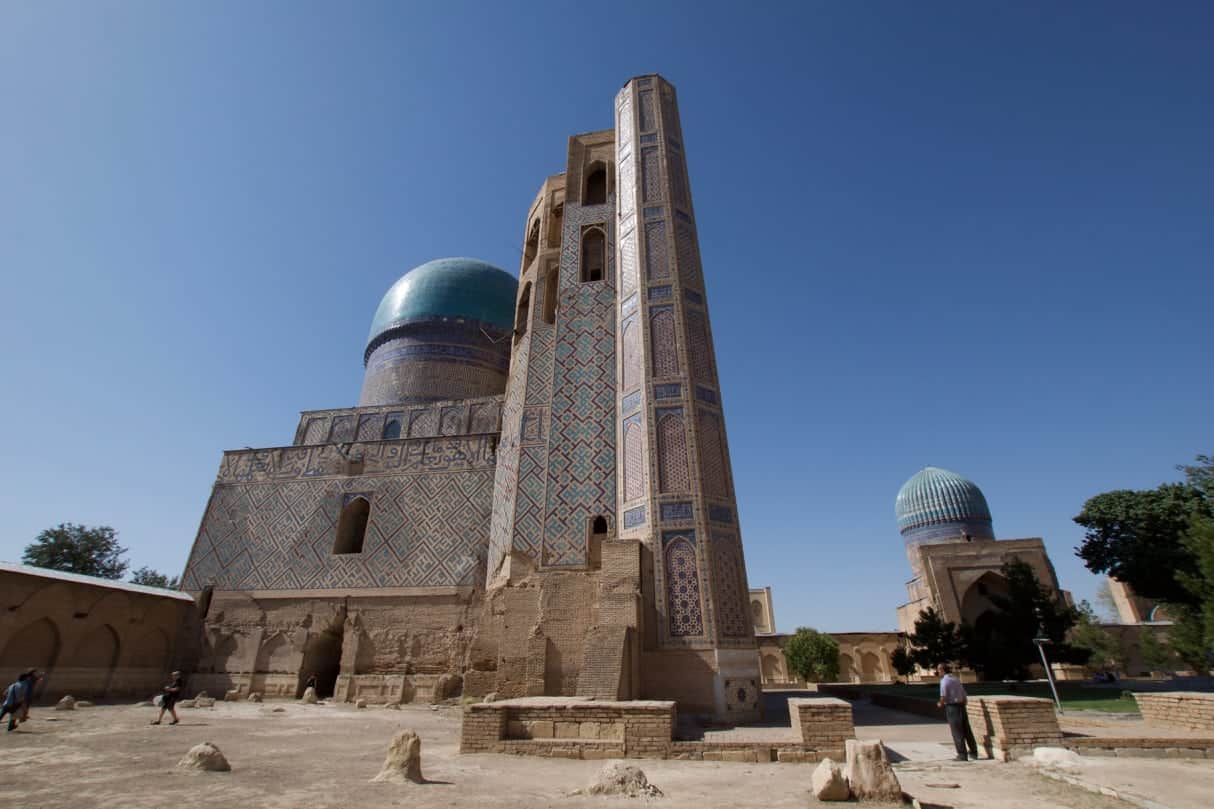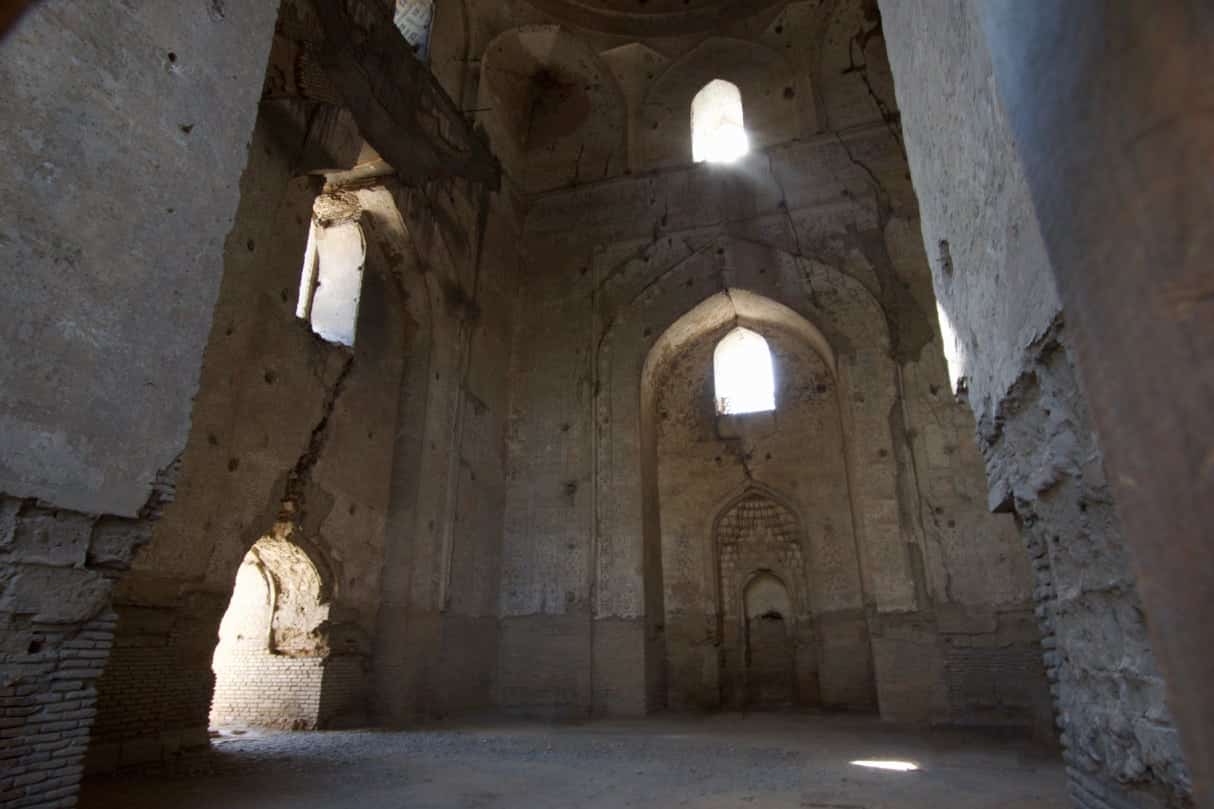 In southern Kazakhstan, we visited the cities of Otrar and Sauran. Both were razed to the ground, or crumbled there naturally over time. At Otrar, restoration is already complete. Only the gateway to the city has been rebuilt; shiny and new, there is no mistaking it for a 14th-century original, but it imparts the same sense of awe that would have struck the first visitors to the citadel. Inside, on top of the hill on which Otrar was built, the remainder of the site exists as low walls of reasonably uniform height. During the restoration process, the remnants of each building were pieced together to show the layout of each house, palace and mosque. What is there is not entirely original, although no new materials have been used.
At Sauran this is even more in evidence, as restoration work is still ongoing. In a true testament to a world before health and safety regulations ran amok in the West, we were able to visit the site alongside the renovators, stepping around wheelbarrows, diggers and workmen with impunity. It also meant we saw much of the site untouched, which further reinforced the difference between the original ruins and the put-together version we saw at Otrar. At Sauran, most of what we saw hadn't been moved for hundreds of years.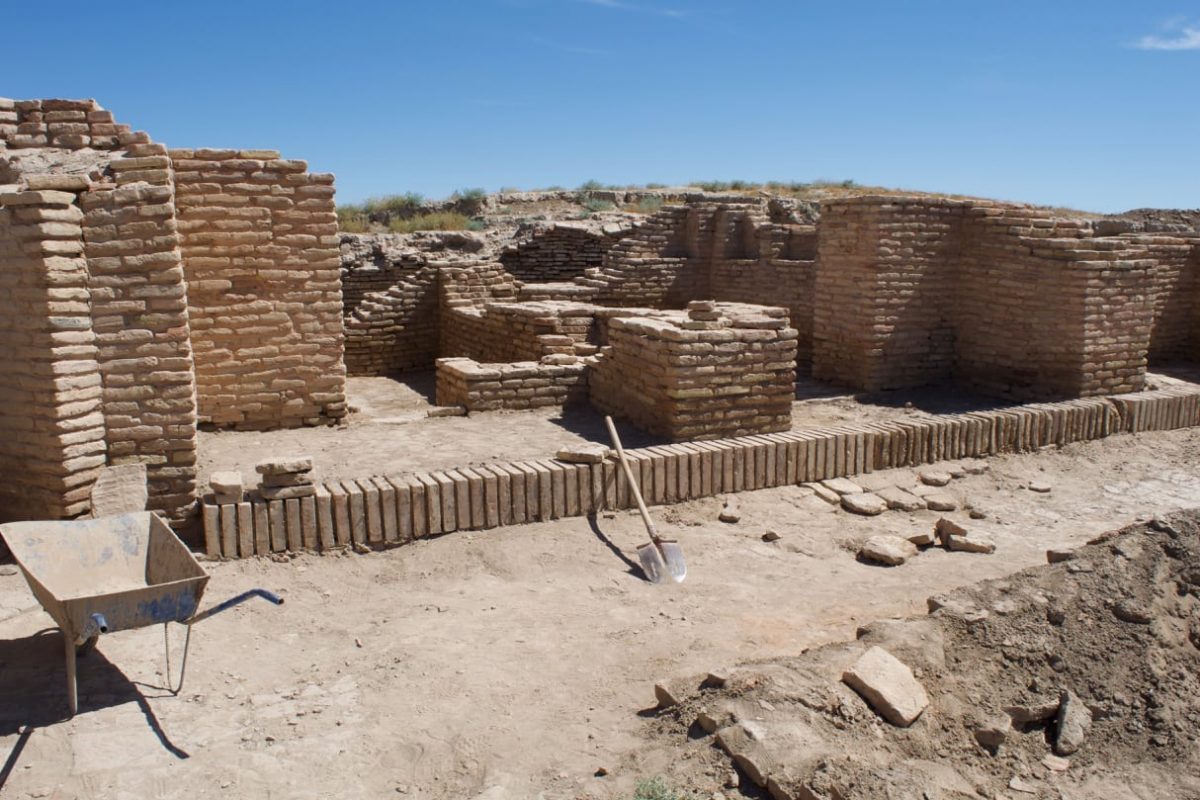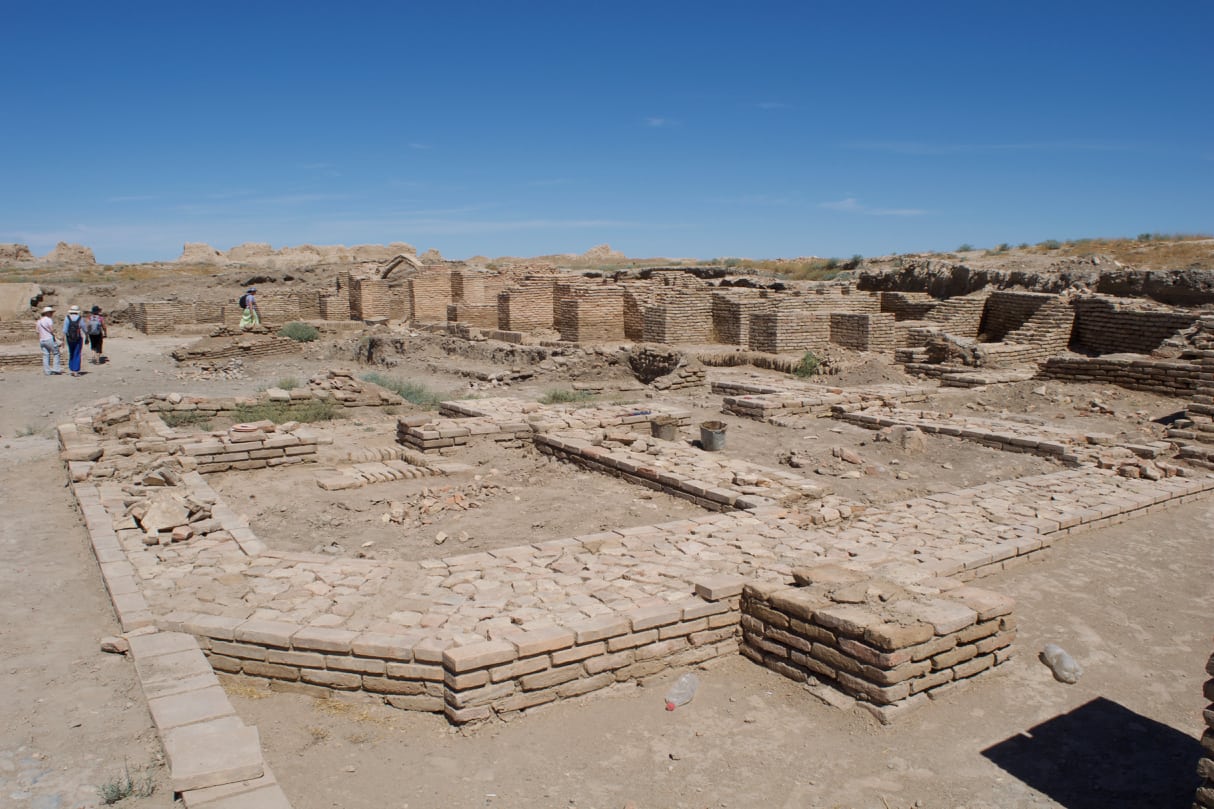 This isn't my first encounter with a country keen to revive a culture of which it is proud, and which was destroyed by invaders. In South Korea, repeated invasion by the Chinese and, especially, the Japanese, destroyed the royal palaces and the monarchy along with it. The monarchy can't be recovered, by the Koreans have rebuilt their palaces, and the ceremonial changing of the guard takes place every day to reaffirm national pride in their legacy.
The question is, does it matter? What is more important, reviving and celebrating a culture or sticking firmly to the idea that antiques must remain so? On balance, I'm personally not sure there is any value in keeping old things for old things' sake. What is more important, to me, is that the custodians of this heritage – the peoples of the countries themselves – are able to revive their national pride and enjoy these buildings, sites and legacies in the way they were designed to be used and enjoyed. Kazakhs can once again imagine themselves walking the streets of Otrar or (soon) Sauran; Uzbeks can admire their citadels, pay respect at mausoleums and worship in their historic mosques. I don't believe we should be stuck in the past for the past's sake. It's wonderful to see the abandoned heritage of Central Asia being valued once again.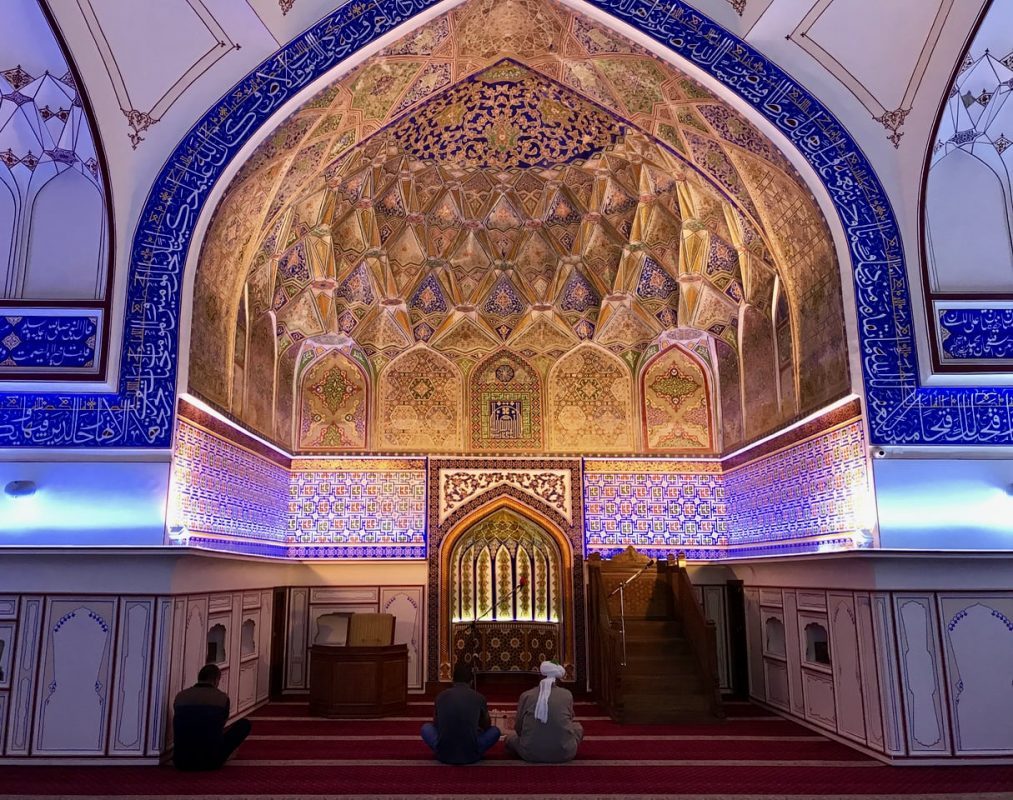 For more on my experiences in the former Soviet Union, check out my thoughts on the process of change in Russia since 1992:
A time of change: Russia after Communism.
Want to check out Central Asia for yourself? Take a look at these tours offered by Indy Guide and Kalpak Travel!
---
Pin this post for later: