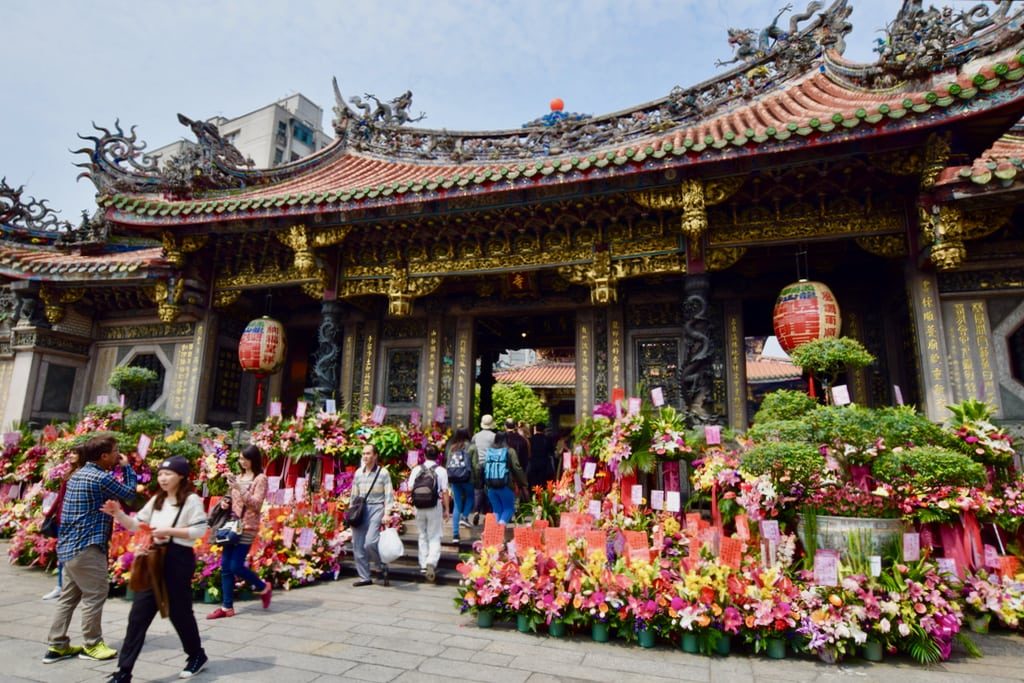 5 Reasons You Will Love Taiwan
Taiwan is a country I have long been fascinated with the idea of visiting. Independent but not, culturally part of China but not, it doesn't quite fit neatly anywhere. I finally ticked it off my bucket list in March 2017, and it was almost inevitable – I loved the place. Here are 5 reasons why I love Taiwan.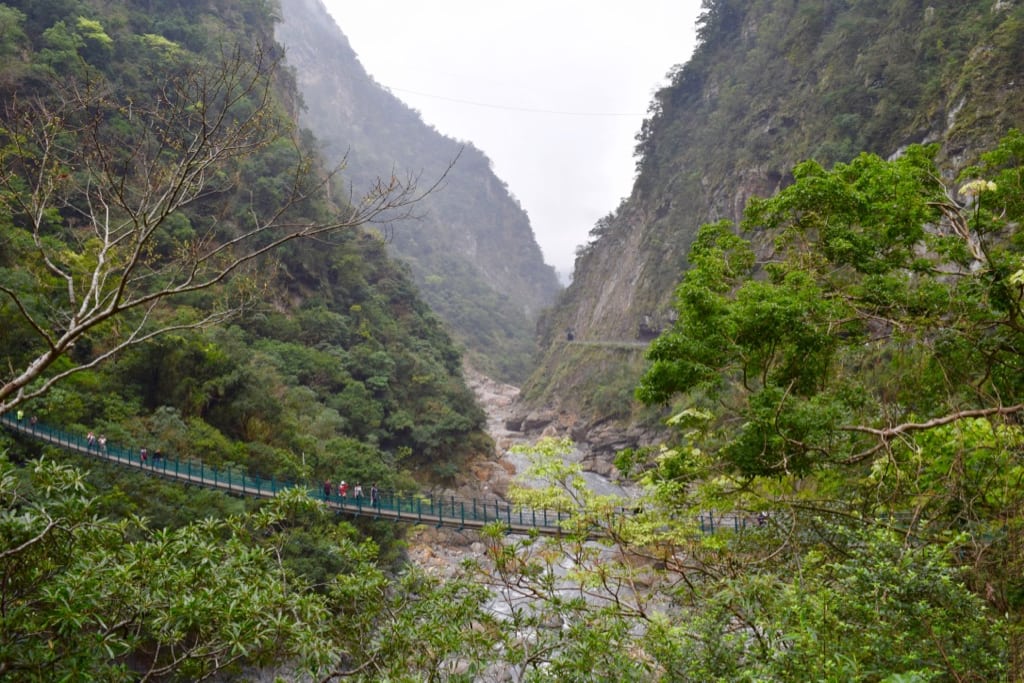 1. The stunning landscape
Let's start with Taiwan's biggest selling point: its landscape. A long, reasonably thin teardrop off the south-east corner of China, Taiwan is a largely mountainous country, with rocky gorges and stunning beaches. I would have loved to reach the southern tip in Kenting, or the mountains around Alishan, but I did get the chance to enjoy the beautiful and dramatic Taroko Gorge and the cliffs and marble beaches of the east coast. Even Taipei, the capital, is itself ringed with lush mountains, whilst challenging hikes and lakeside strolls, and even visits to farms and cacao plantations, are all available to adventurous visitors across the country. If you like dramatic scenery and long walks in the fresh air, you can't go far wrong.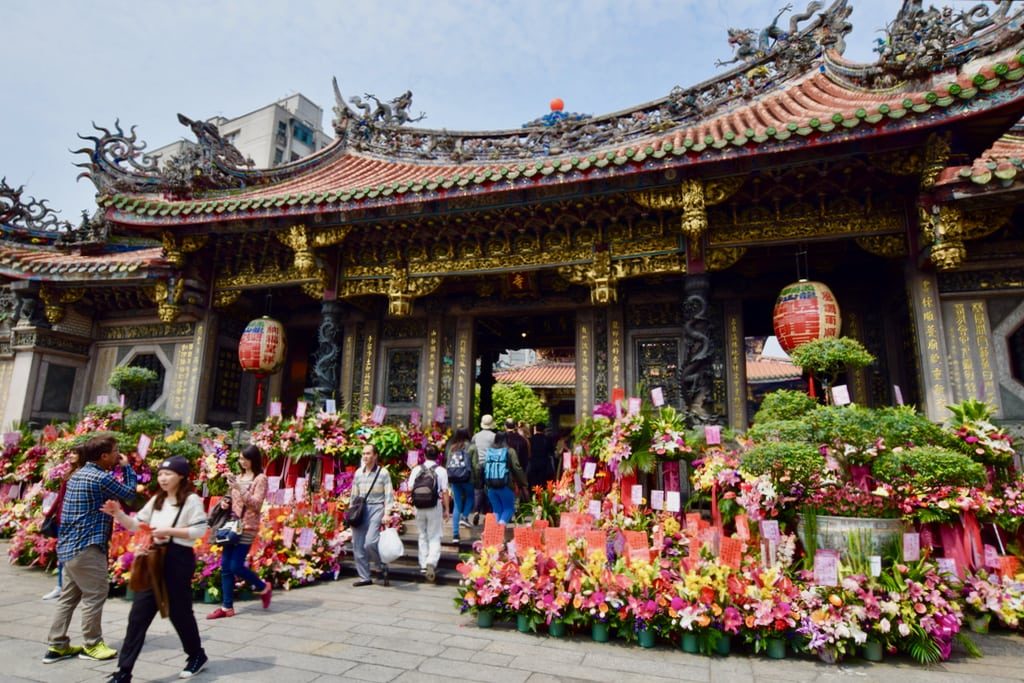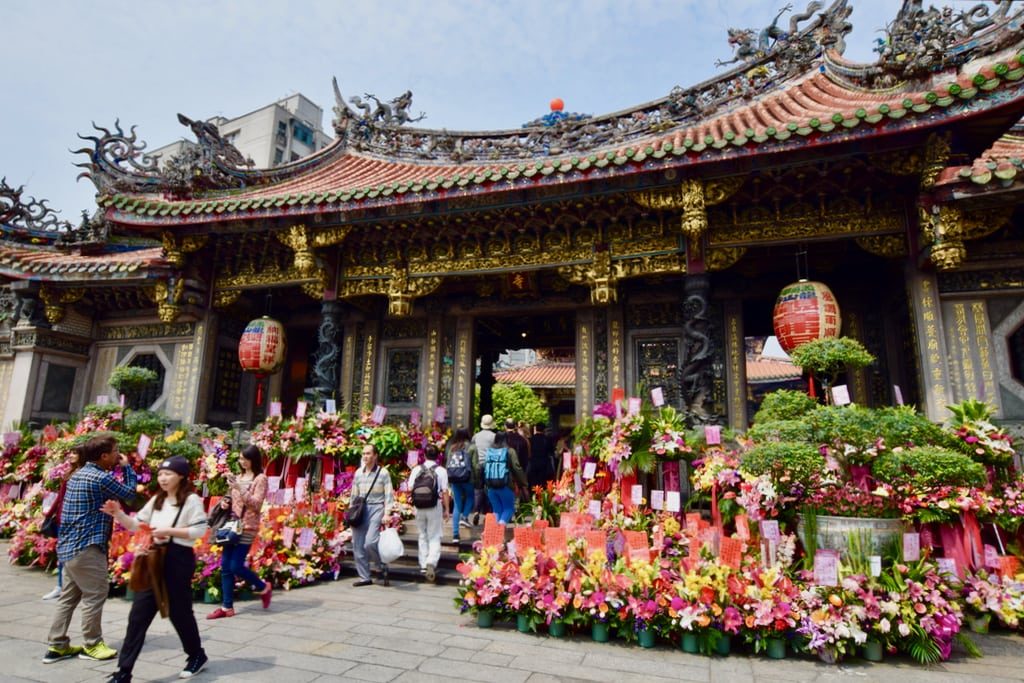 2. The rich Chinese culture
Taiwan's culture can be divided into two main aspects: the aboriginal culture, passed down from the many tribes who were the original inhabitants of the islands, and the Chinese mainland culture which arrived in recent centuries and, in particular, after the arrival of Chiang Kai-Shek and the Kuomintang government as they fled Mao and his communist regime in 1949. The country is proud of its background, and the rich culture can be seen everywhere, with beautiful temples and pagodas abounding. The more recent past is also represented, with dramatic memorials to Chiang Kai-Shek and Sun Yat-Sen in Taipei; meanwhile, the National Museum contains many of the treasures removed from mainland China before the Cultural Revolution, and has arguably the finest collection of Chinese artifacts anywhere in the world. If you're a lover of Chinese culture, Taiwan is a must-see.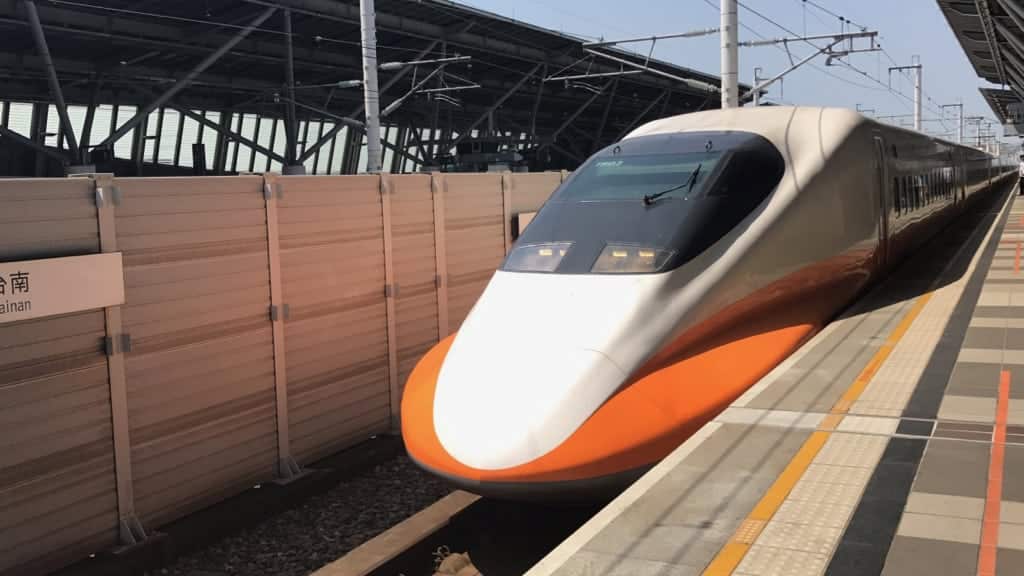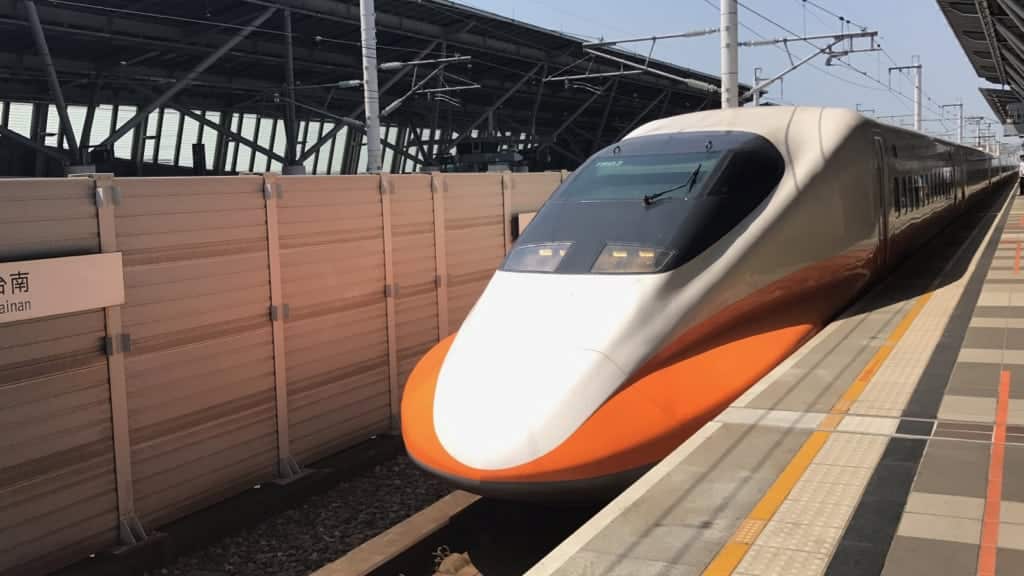 3. The bullet trains
When you hear "bullet train", you tend to think of Japan – or at least, I always did. But Taiwan has followed in Japan's footsteps, and has a fine high-speed railway line which runs the length of the country, linking Taipei in the far north with its second city of Kaohsiung in the far south, as well as many cities in between. I rode the rails from Taipei down to Tainan and then Kaohsiung itself, and the trains were as immaculate, spacious and space-age as you would imagine – not to mention having a deceptively smooth motion which made it hard to process how fast you were travelling. Not overly expensive by European standards, it's a fabulous way to travel and a quick way to cross the country. Plus the trains just look so futuristic…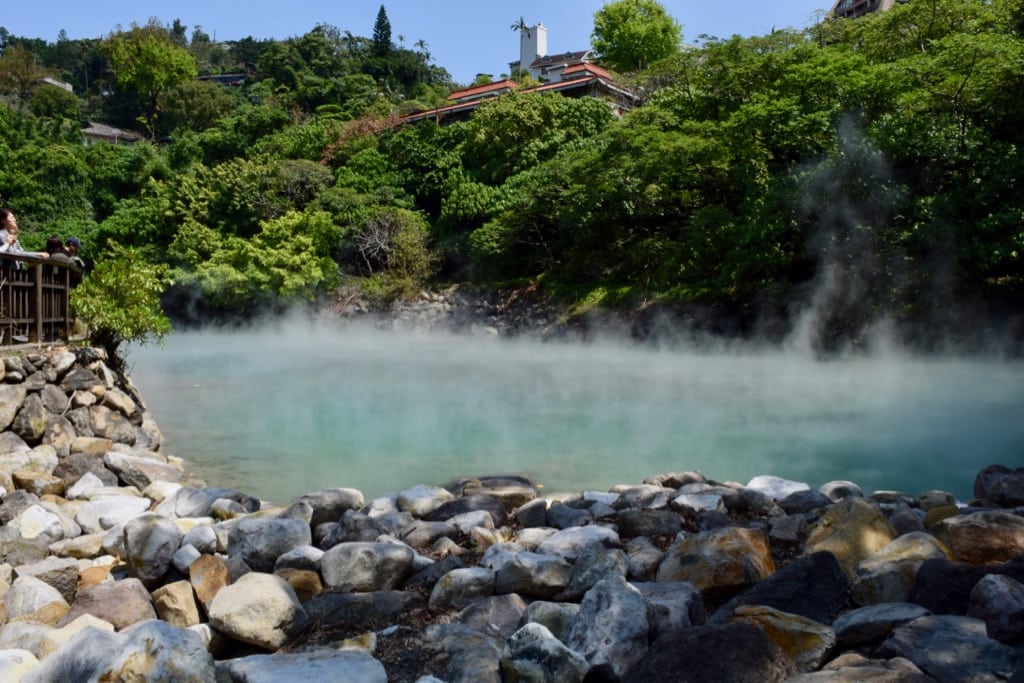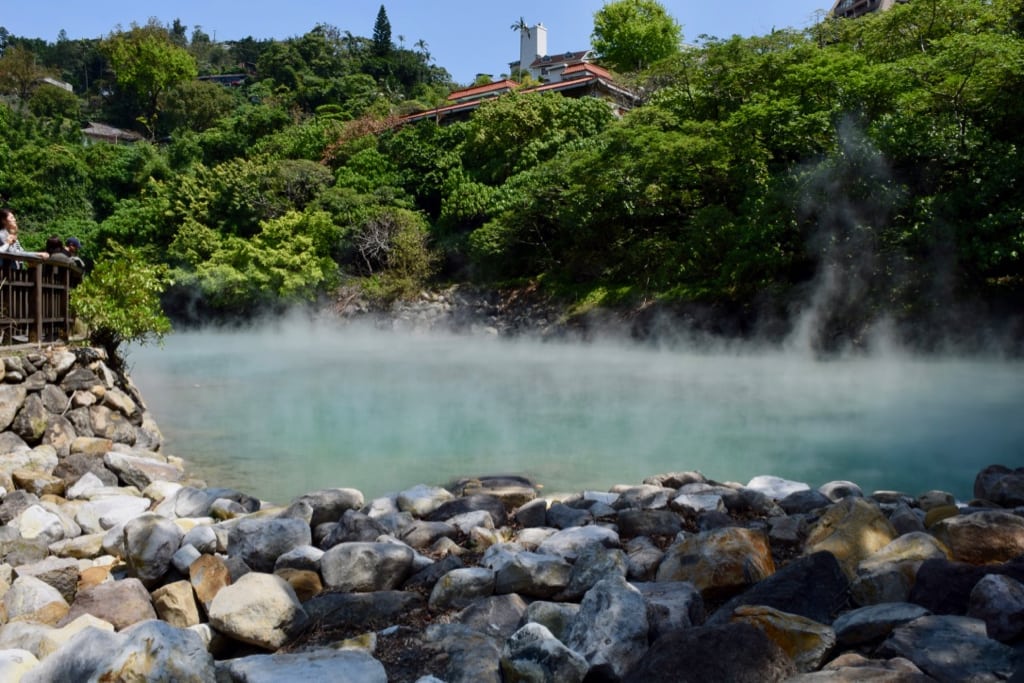 4. The hot springs
Another thing Taiwan has in common with Japan, due to its location on the Pacific "ring of fire", is hot springs. The volcanic activity which shaped the island has resulted in pockets of bubbling water which attract visitors from all over Taiwan and beyond who come to soak in the waters. The springs have a variety of mineral deposits which give them different properties, and they are not always channelled into man-made bathing resorts; many can still be found in nature, often at temperatures that could easily boil an egg. If you visit a hot spring, bear in mind that swimming costumes are normally not allowed, although facilities are segregated by gender. I took the coward's way out and experienced the springs from the sidelines…
5. The night markets
Taiwan is famous for its night markets, and rightly so. They spring up all over the country, selling everything from designer clothing to Hello Kitty socks and every type of food imaginable. And, as a visitor, it's the food which is the biggest draw. Candied strawberry kebabs, pineapple cake, fried squid on a stick and the Taiwanese favourite, stinky tofu, it is all there in abundance. At the Shilin night market in Taipei I ate in the huge underground food court, trying another local delicacy, oyster omelette, washed down with Taiwan Beer. Taipei's Snake Alley (Huaxi Street night market) offers exactly what the name suggests, whereas other markets across the country are a little lower key with all manner of fried delicacies on offer, and often games, toys and other attractions for the kids. Busy with crowds of people but always fascinating to observe, it's worth the long journey to Taiwan for the night markets alone.
Go to Taiwan. You won't regret it.
If you enjoyed this post, check out my other content on fascinating Taiwan:
---