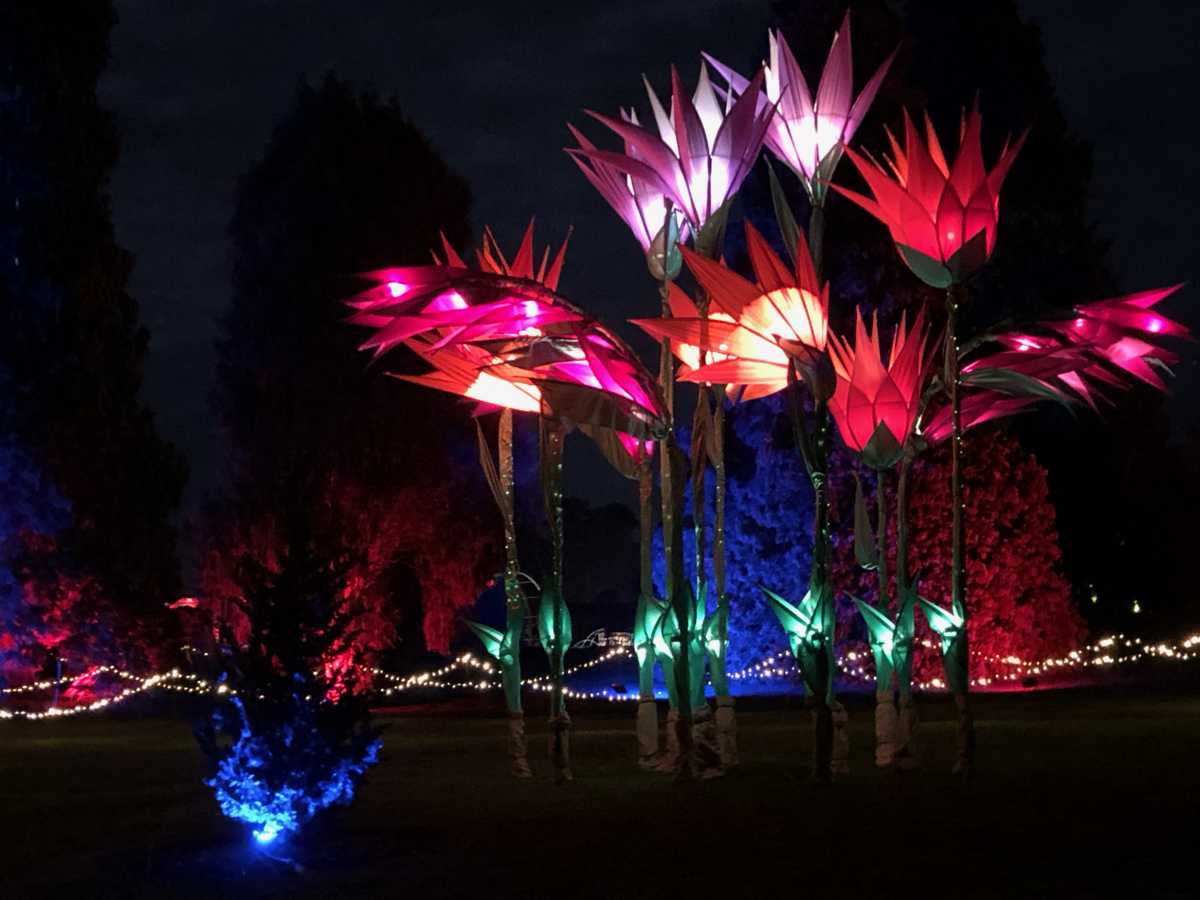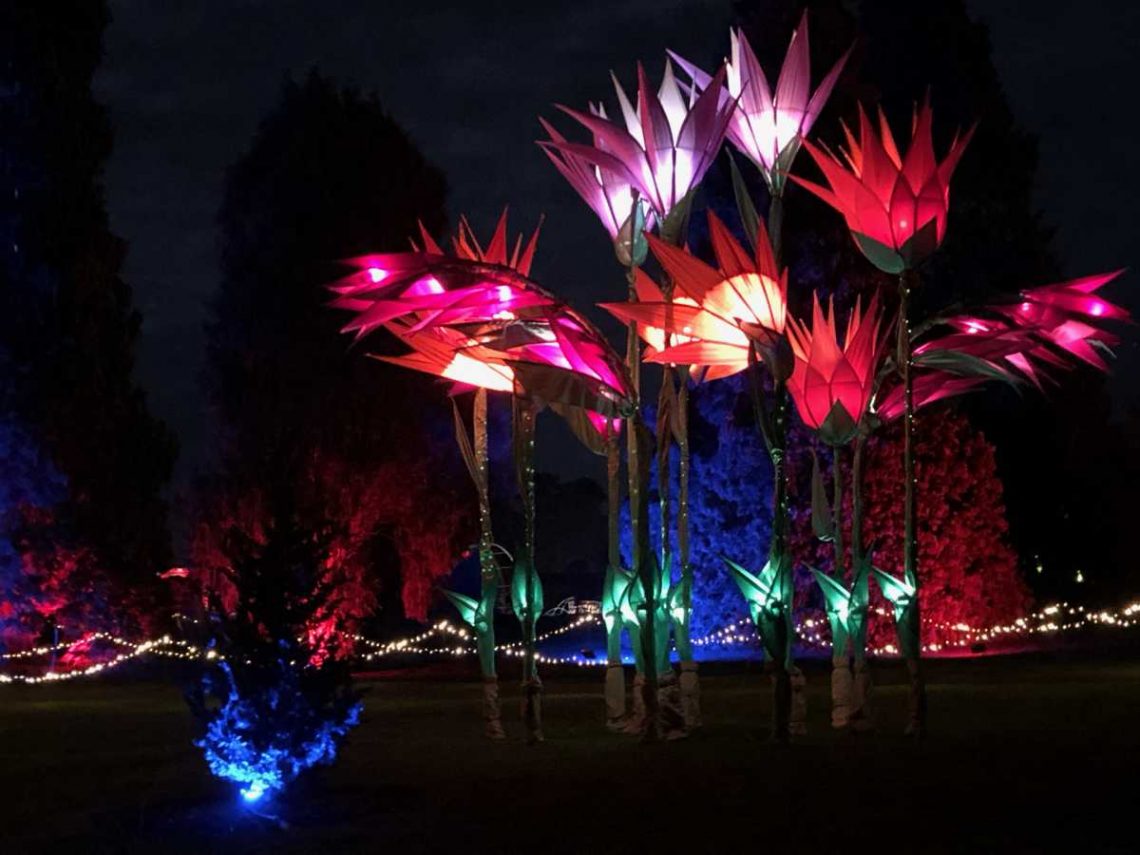 RHS Wisley Christmas Glow – A perfect London festive outing
Christmas Glow displays have increased in popularity in recent years, but where are the best ones to visit? If you are visiting London during the festive period and have access to a car, or simply live in the local area, Wisley Glow at the Royal Horticultural Society Garden, Wisley, is the perfect evening out for the whole family, and one of the more unusual places to go at Christmas time.
What is the Royal Horticultural Society Garden at Wisley?
Wisley is a local institution. The British Royal Horticultural Society, founded in 1804, is the biggest gardening charity in the UK and promotes horticulture across the country at its permanent gardens, as well as events like the Chelsea Flower Show. The Wisley Gardens were acquired in the early 20th century, and aim to educate and inspire gardeners as well as undertaking research.
The gardens can be visited year-round, although they are largely dormant during the period of the Christmas Glow! But if you are visiting at Christmas, it's not the gardens which are the biggest attraction – it is the Christmas spirit which is here in abundance.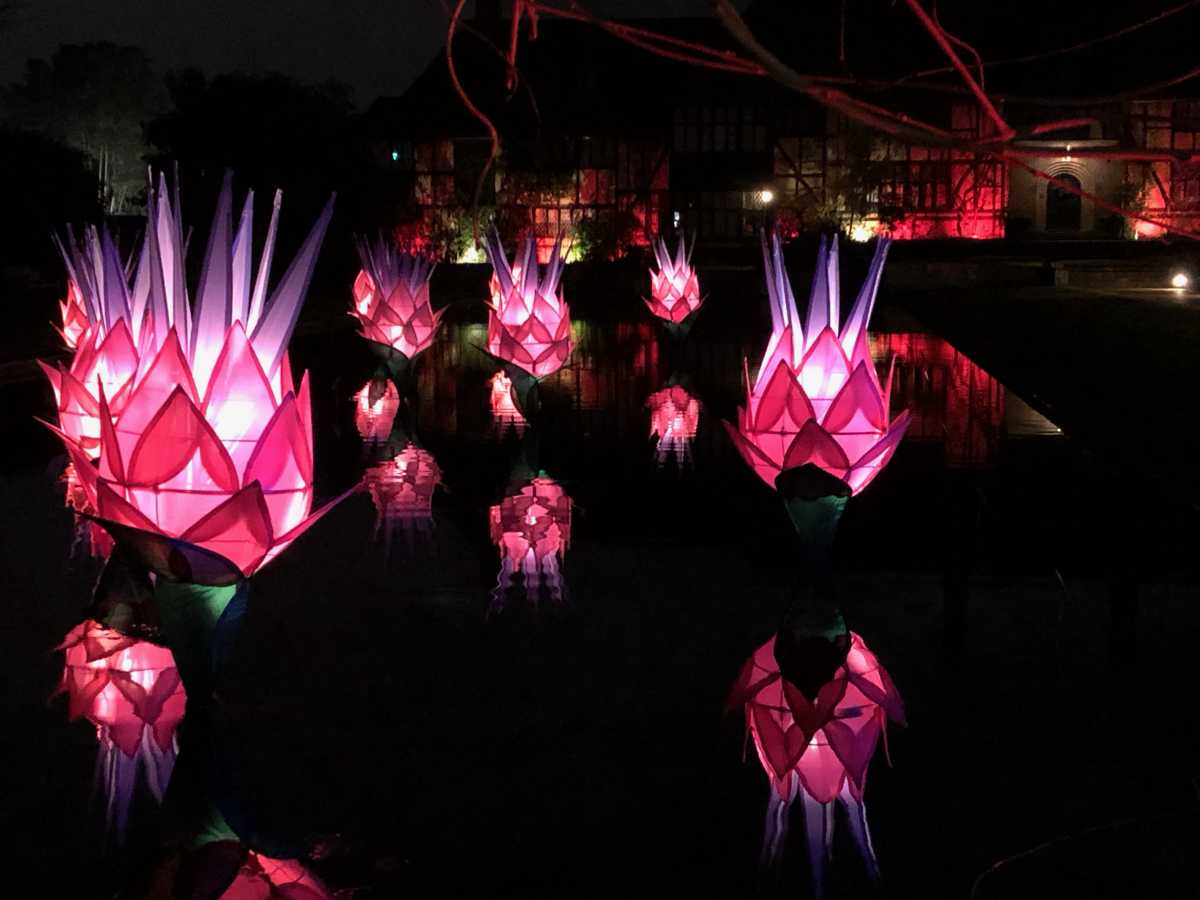 What is Wisley Christmas Glow?
Each December, Wisley opens its gates after dark to a throng of visitors come to admire the many multi-coloured light displays.
Following a well-marked path around the gardens, discover huge exhibits of neon flowers and colour-changing displays that will entrance visitors. Explore the huge greenhouse, where reindeer hide among the tropical plants while an enormous Christmas tree has pride of place outside.
Exhibits change every year, so there is always something new to discover.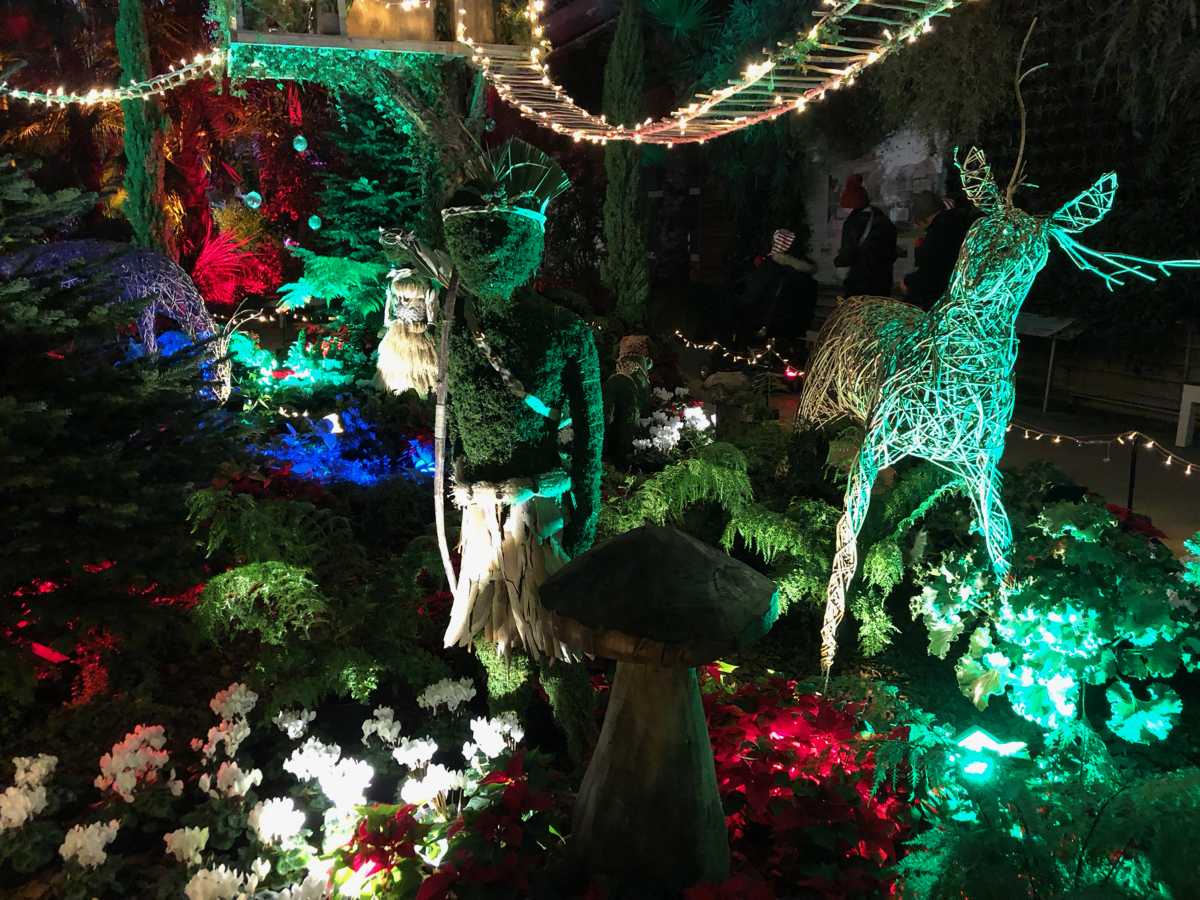 What else is there to do at the Wisley Glow?
Once you've had your fill of the lights, stop off for a bite to eat or a hot chocolate in the café, browse the RHS Gift Shop, or enjoy the Christmas market stalls outside the main entrance.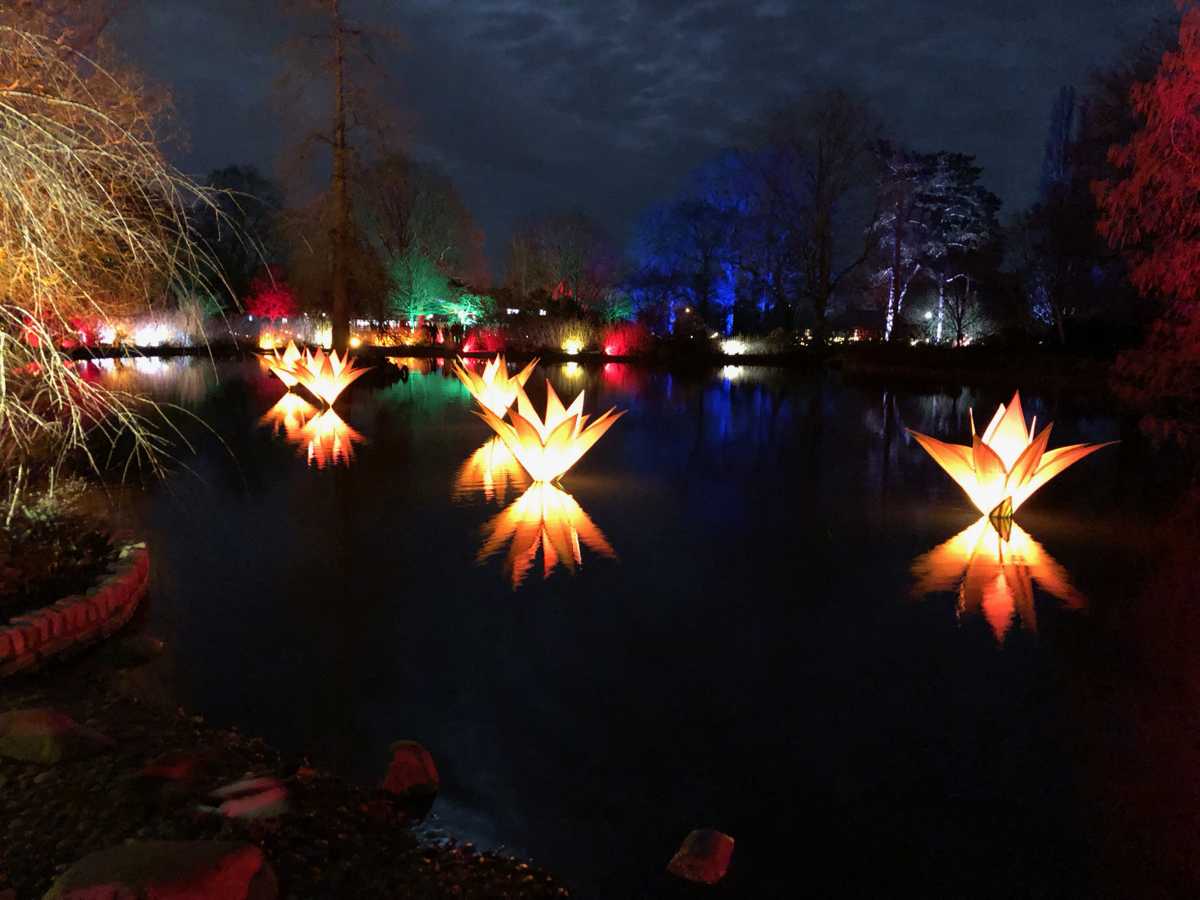 When does Wisley Glow operate?
Wisley Christmas Glow is open from early December until just after New Year. Check the website for exact dates.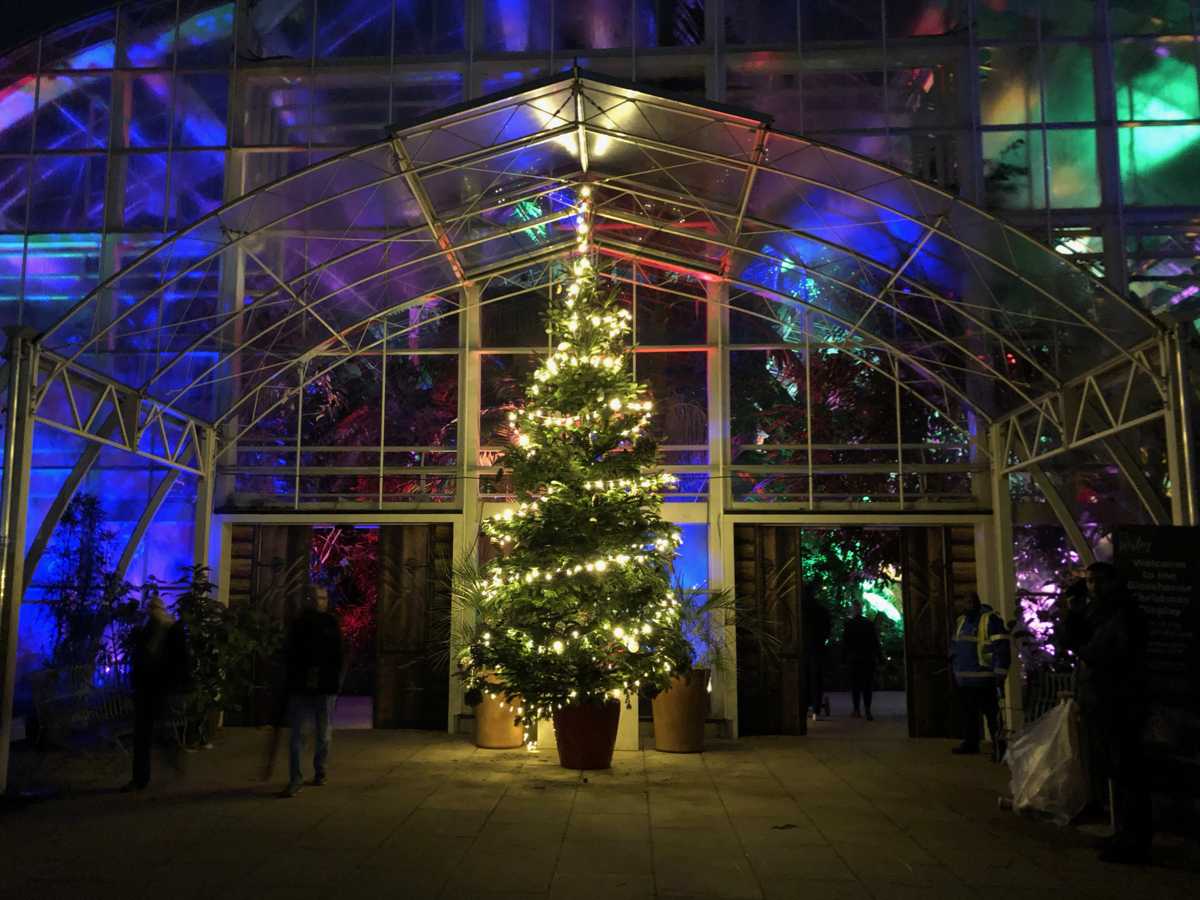 How long should I spend at the Wisley Christmas Glow?
Your visit will take around 2 hours, depending on your pace and how long you stop for coffee and shopping!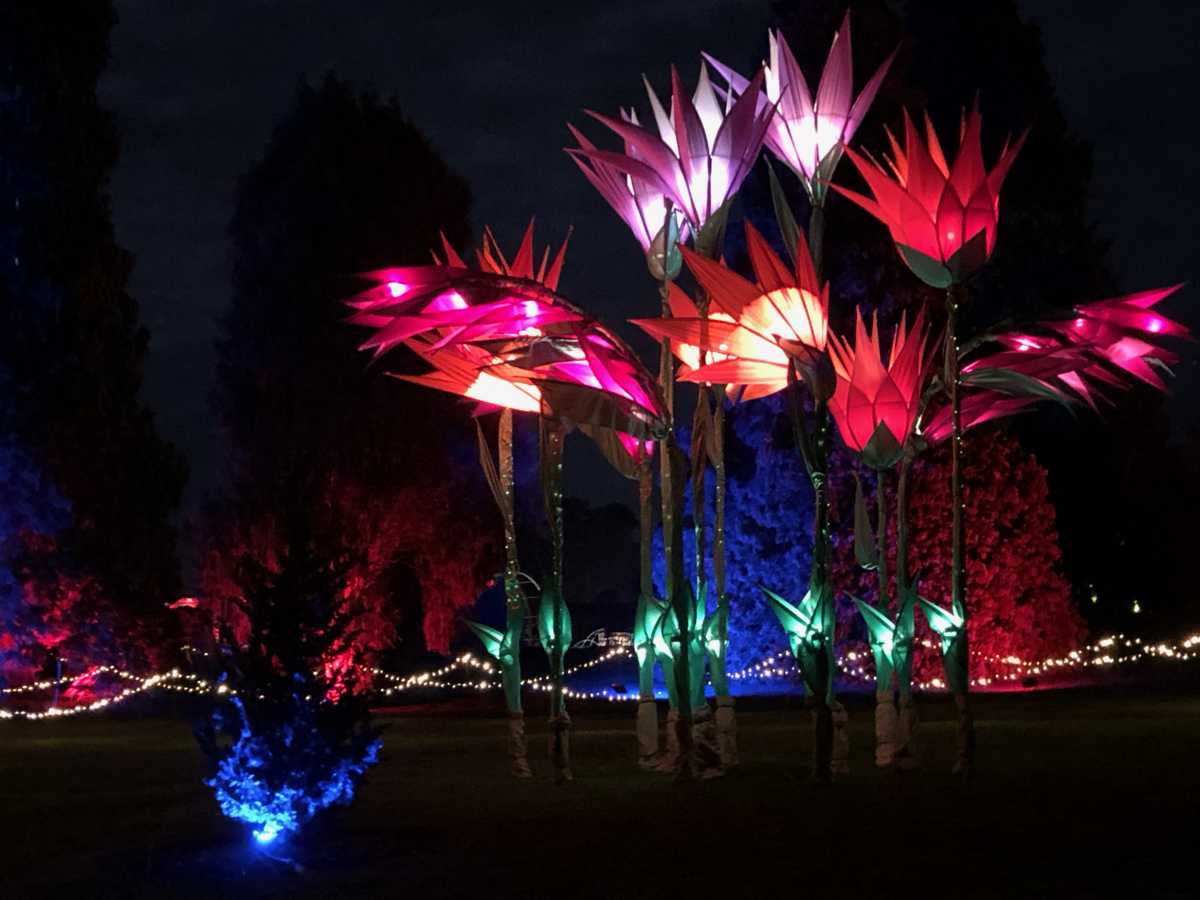 What are the entry conditions, and how much does it cost?
The Glow runs every day from 4-8pm, except for 24 and 25 December. Entry is by timed ticket and must be purchased in advance; tickets in 2018 cost £11 for adults, £7 for children 5-16 and £1 for under 5s.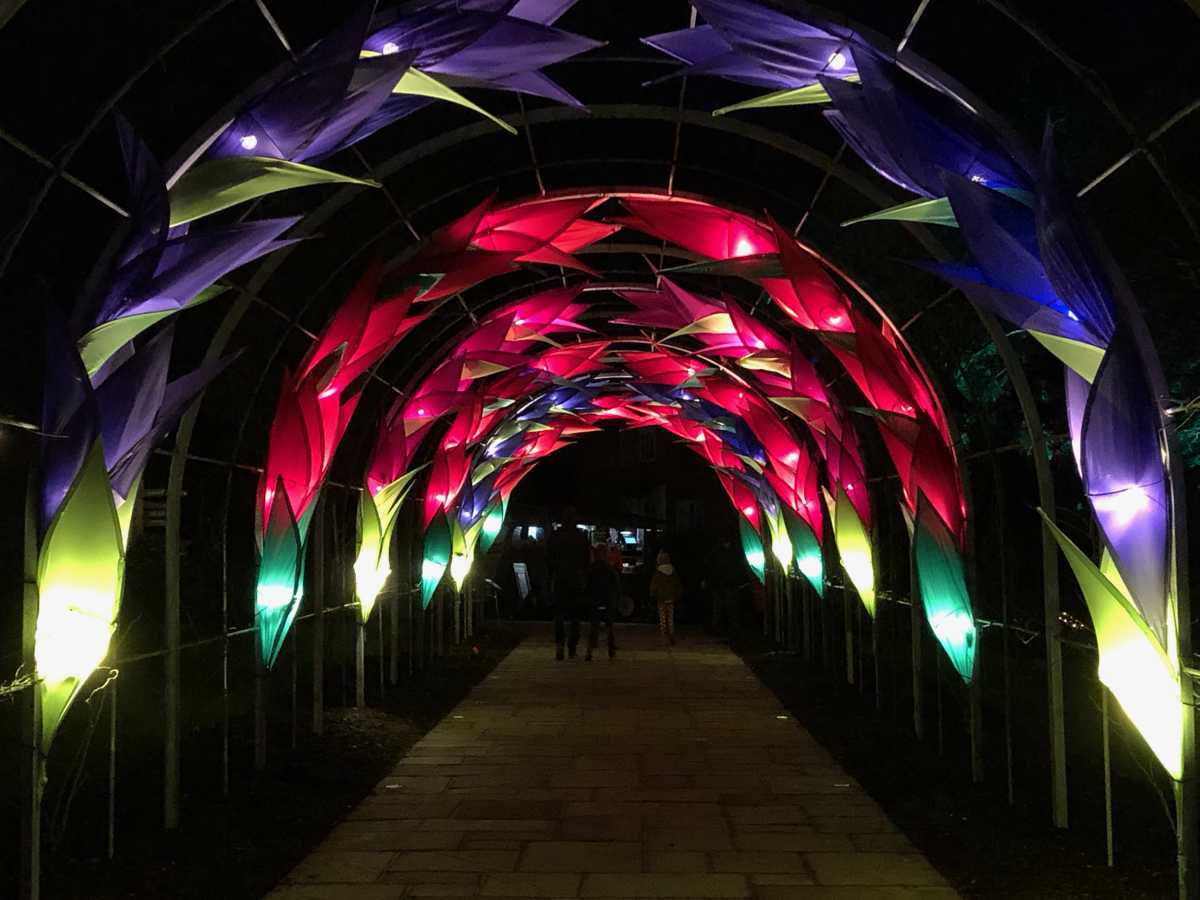 Is Wisley Glow suitable for pushchairs/wheelchairs?
Wisley Christmas Glow is fully accessible to pushchairs and wheelchairs. It may not be suitable for those with limited eyesight due to the dark nature of the event.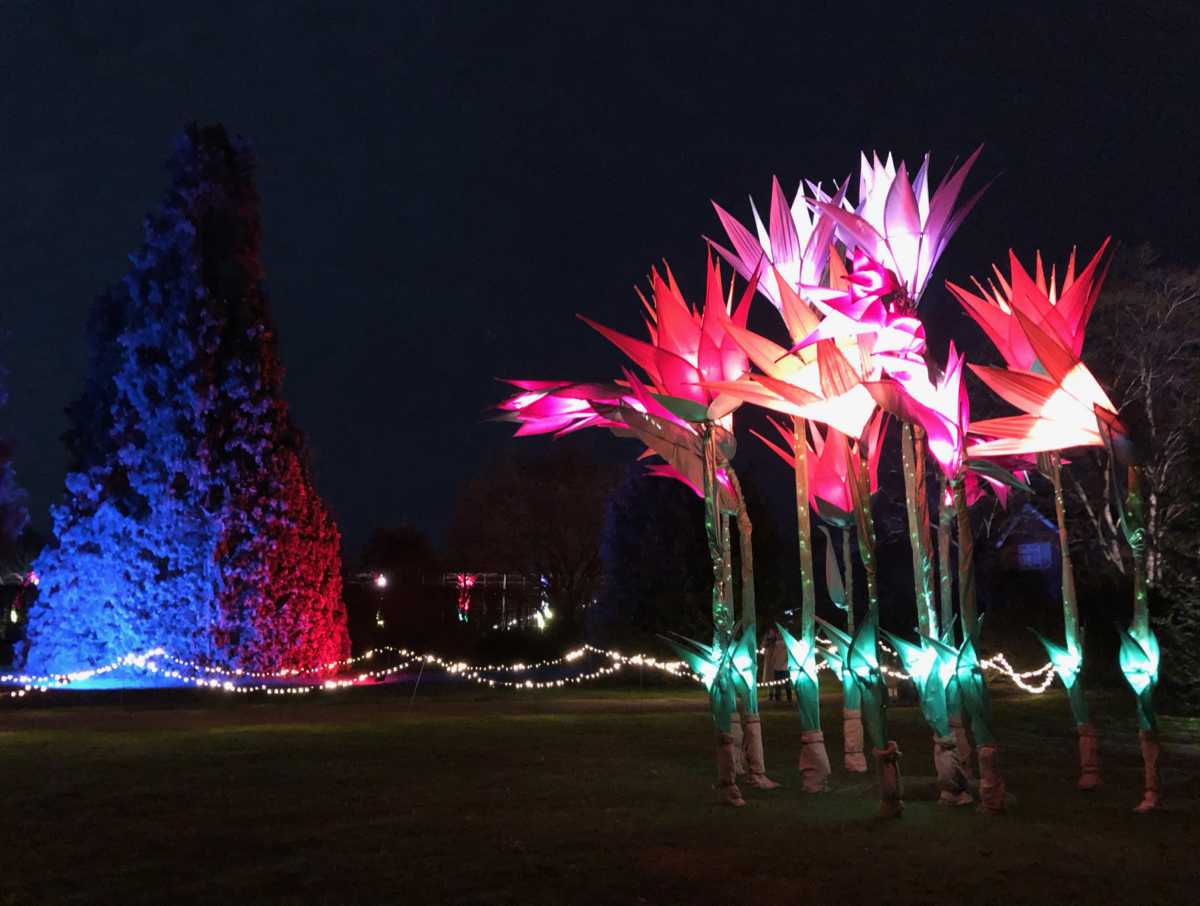 How do I get to Wisley Glow?
The Royal Horticultural Society Garden Wisley is located just off the A3 in north Surrey. Parking is free of charge.
If travelling by public transport, take a train to Woking or West Byfleet and then a taxi to Wisley itself. Alternatively, take the 715 bus from Kingston to Guildford which passes by Wisley.
Heading to cosmopolitan London? Check out some more ideas for your visit!