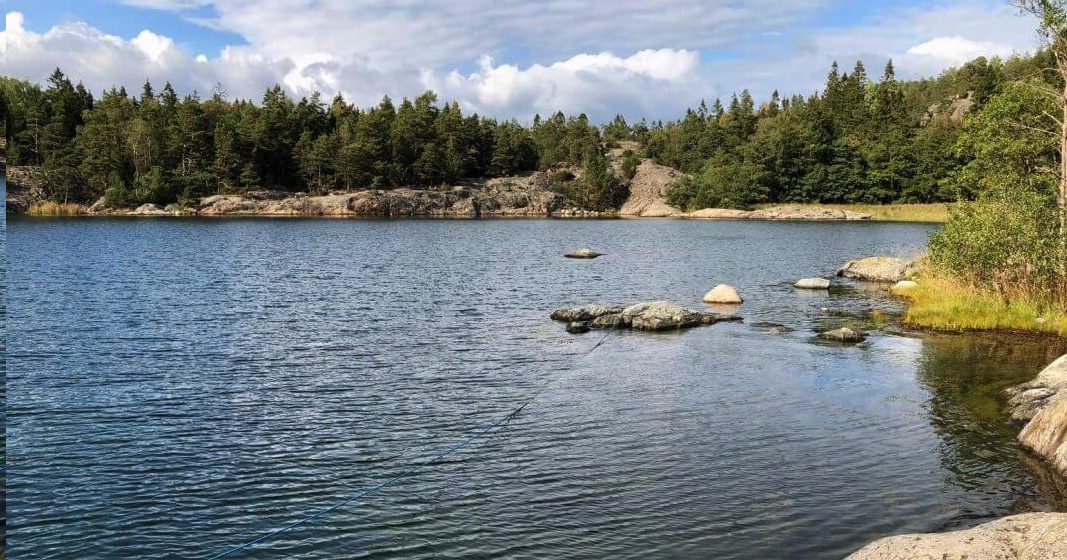 Best holidays in Sweden: A southern Stockholm archipelago tour
If you are extending your holidays in Sweden 's sparkling capital, Stockholm, or are looking for something a little different for your next visit, consider a weekend trip to the southern archipelago – one of the most beautiful Sweden tourist attractions and one of the top places to visit in Sweden.
Over 300 islands spread out from the city to the Baltic Sea, making this Swedish archipelago the perfect destination for those looking to escape the city and experience coastal life. You can take a Stockholm boat tour to the islands closest to the city, but for a really peaceful experience, head to the islands of Ålö and Utö to the far south. The following itinerary can, of course, be undertaken by car, but I travelled by public transport which was convenient and relatively inexpensive.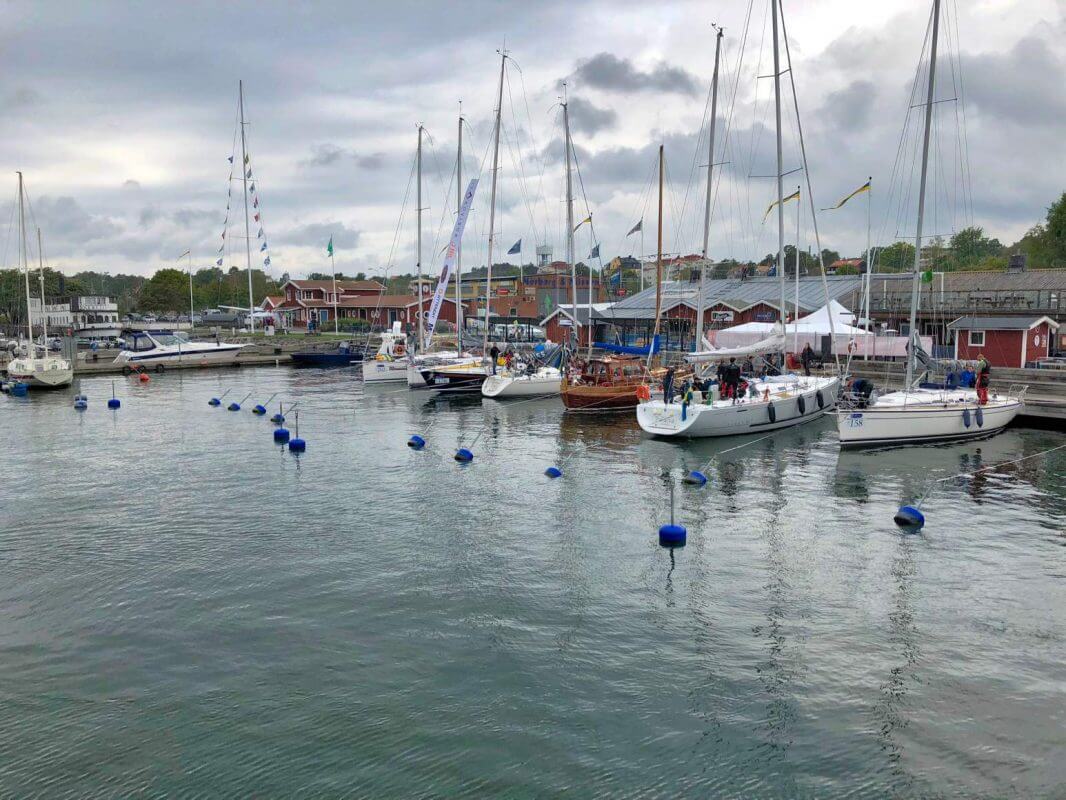 Getting there
Nynäshamn, a small town about 40km south of Stockholm, is a major port for ferries plying the Baltic to Visby on the island of Gotland, Ventspils in Latvia and Gdánsk in northern Poland, but it is also a pretty town and convenient destination in itself. Trains from the city leave every half hour from Stockholm Central Station and Stockholms Södra in Södermalm. Nynäshamn is, conveniently, on the Stockholm transport network so standard SL transport tickets can be used (44 SEK for adults as at September 2018). The most convenient method of buying tickets is via the SL journey planner app; pay by card as you board the train and you will get a barcode ticket valid for 75 minutes. The journey to Nynäshamn takes a maximum of 55 minutes. Note that the Nynäshamn route uses short trains (kort tåg) – look for the platform signs showing where to stand or ask a local.
Nynäshamn
The town of Nynäshamn is small but has everything you need for your stay. The town centre is home to a range of shops, coffee houses and a supermarket; head towards the quay for a range of restaurants of different cuisines and budgets. Nynashamn port with its huge container ships lies a little way north of the town centre, while the Stockholm Nynäshman train station lies right next to the local ferry terminal.
Where to stay
Nynäshamn has a variety of hotels, but I embraced the outdoor experience with a stay in a camping pod at Nordic Camping Nickstabadet. Camping is an affordable option in pricey Sweden; caravan and tent pitches are available, or the campsite offers cabins and cottages for something a little more substantial. There is a small grocery shop, cafe and restaurant on site; opening times are seasonal. High season runs roughly from mid-June to mid-August, and hours may be reduced or facilities closed outside these times, so check ahead. There is a Coop supermarket in Nynäshamn, around 15 minutes' walk from the campsite and on the route up from Nynäshamn station. The campsite has showers, and can provide sheets and towels for an additional fee. If you are coming by car, there is free parking next to all the cabins, cottages and pitches.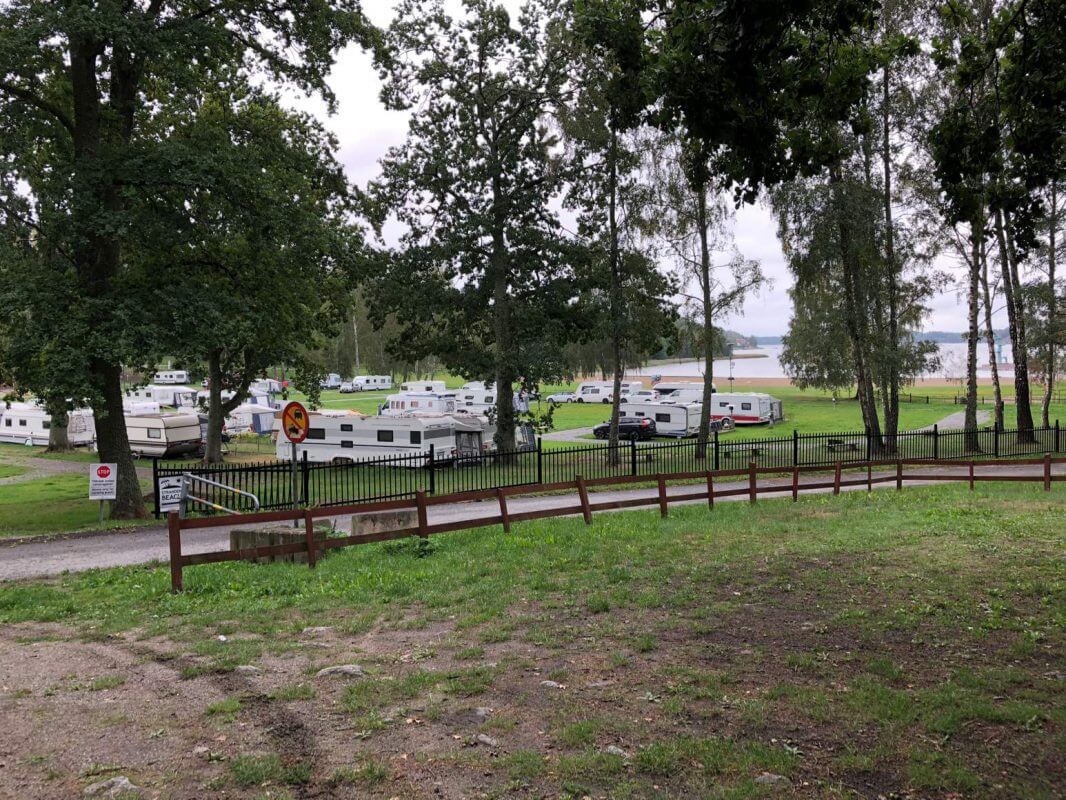 Tip 1: If you are arriving by train and don't need to stop at a supermarket, get off the train at Nynäsgård. This station is a level 10-minute walk to the campsite, as opposed to Nynäshamn station itself which is a 20-minute walk up and down a hill.
Tip 2: If you will arrive very early or in the evening, make sure you let the campsite know in advance and pay your balance before you arrive. As long as you are paid up, the staff will leave your key in a safe box to collect on arrival.
If you prefer a roof over your head, check out the Stockholm archipelago hotels available from.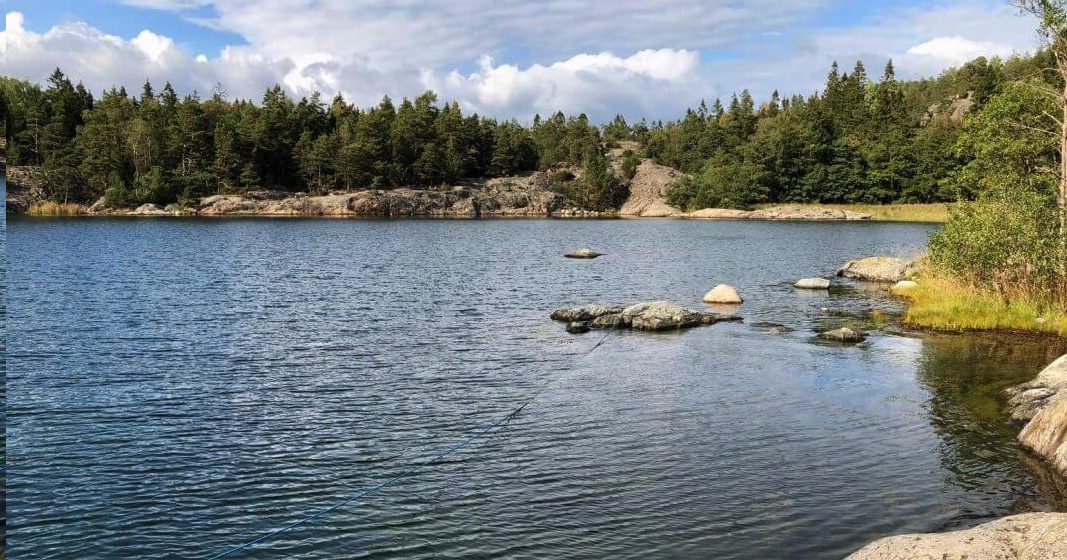 Cruising the archipelago
From Nynäshamn, it is an easy day trip to the islands of Stockholm 's southern archipelago – the perfect starting point for your Stockholm archipelago tour. The Utö Express ferry leaves two or three times a day from the quayside close to the main railway station, stopping at the islands of Nåtterö, Aspö, Norrö, Ranö and Åtö, which it reaches in around 1 hour. Ferry times vary depending on the season; check out the latest information on the Waxholmsbolaget website. (The site is in Swedish but is easy to navigate; enter your starting point in the Resa från box and your destination in Resa till. Select Tur och retur to view both outbound and return schedules). Tickets are bought on the ferry itself, which is clearly marked Utö Express. Board the boat and head for the refreshment counter to pay; if you are going out and back the same day, it's useful to buy both tickets at the same time to save queuing again later. Ferries are equipped with outdoor and comfortable indoor seating, food and drink, and clean toilets. If weather permits, head up on deck for stunning views across the archipelago. Once the ferry has crossed the channel to Nätterö, you will be amongst islands on both sides and the views are impossibly picturesque.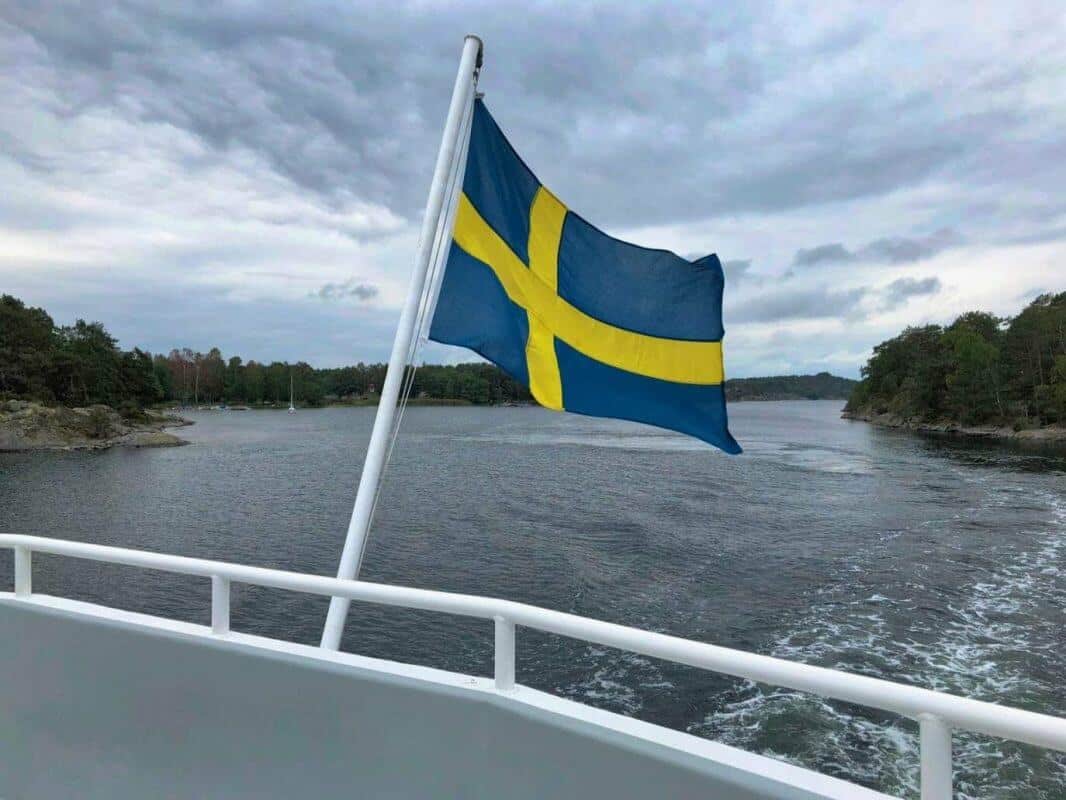 Exploring Ålö island
I visited the little island of Ålö at the far end of the ferry route. The boat will drop you at the jetty; make a note of its location (although it's hard to get lost on Ålö), and especially the departure time of the last ferry. The island is flat and has a network of paved and gravel roads that take you past pretty pastures and woodland. Rent a bicycle for 160 SEK per day and explore the island and neighbouring Utö, connected to Ålö by a bridge; or simply do as I did and wander on foot. The only cars on Ålö belong to locals. The island is just 2-3 kilometres across and is roughly square; a walk of around 30 minutes will take you to deserted beaches where you can sit and enjoy the stunning views of the rocky Baltic coastline. You will pass other visitors on the roads, but once you get off the main routes you will probably have the place to yourself. The chance to relax in total peace and quiet is a blissful way to spend an afternoon. Ålö, like most other islands in the archipelago, has limited facilities and is primarily a destination to hike, cycle and enjoy nature. Don't expect a host of organised activities, but come prepared to get away from it all and stretch your legs!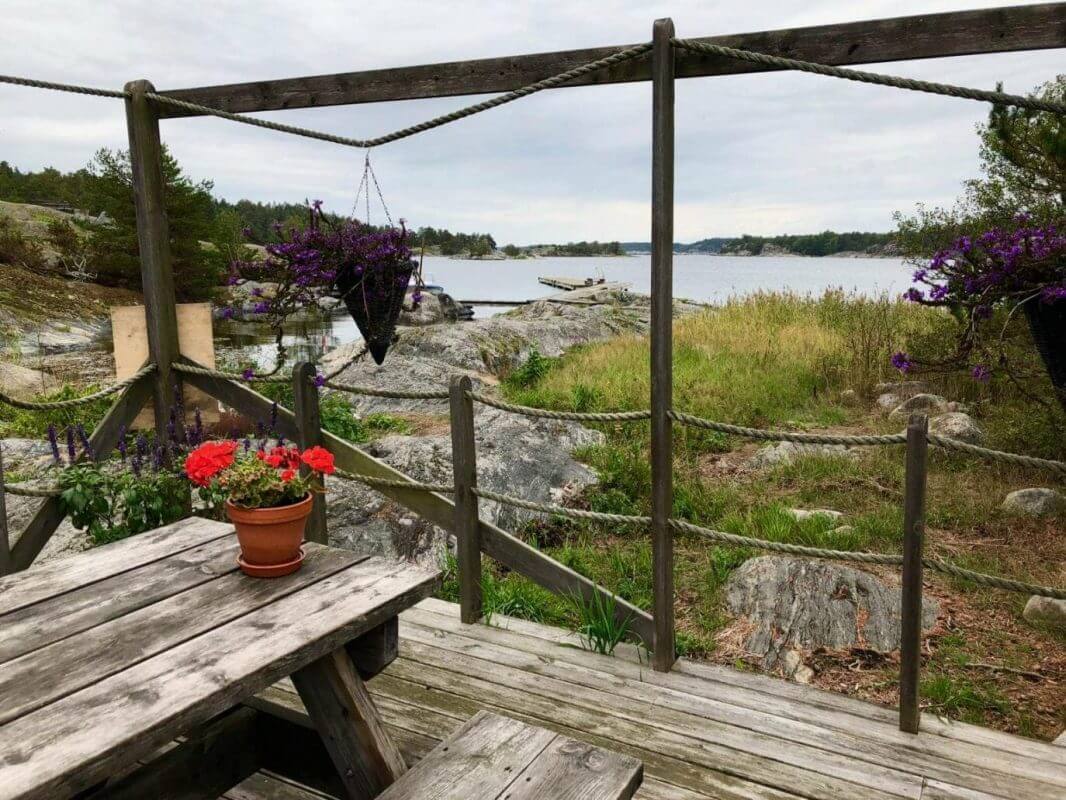 Båtshaket Restaurant
For a great meal in beautiful scenery, look no further than pretty Båtshaket restaurant right by the jetty on Ålö. Serving a variety of fresh seafood as well as beer, coffee, soft drinks, pancakes and more, this quaint restaurant is on the water's edge with stunning views across the bay. Prices are standard Swedish (i.e. pretty expensive but could be worse!), but the quality of the food is well worth it. The restaurant doubles as the cycle hire shop, and also has the only toilets I encountered on Ålö. There are no other restaurants or cafés on the island, although there are other options on neighbouring Utö which is connected to Ålö belong to locals by a bridge. Båtshaket is open during the summer months only (I was there on 1st September, which was the last day of the season – exact dates will vary depending on when the weekend falls), so check in advance and bring your own food if the restaurant is closed, as there are no other options on the island.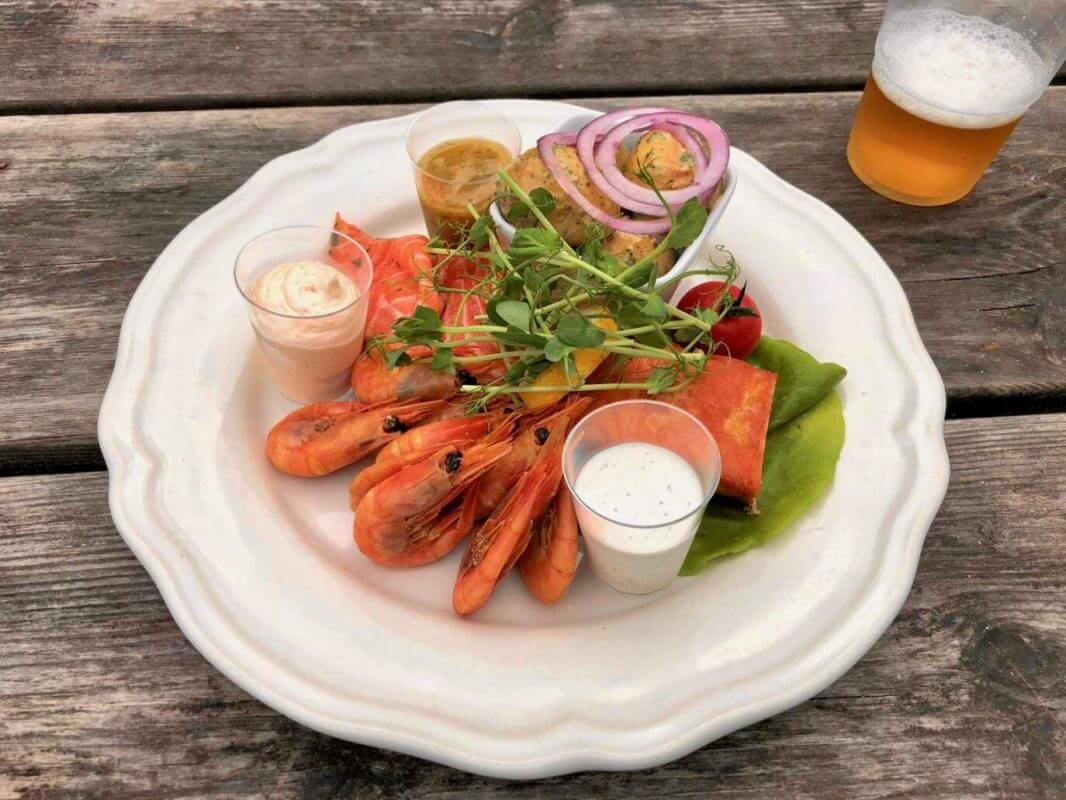 Wild camping on Ålö
If you fancy spending the night on any of the archipelago's islands, go right ahead. There are no campsites on Ålö, but Swedish law provides everyone with the "right to roam", meaning you can pitch up anywhere as long as you keep your distance from buildings, and stay away from gardens and fields planted with crops. Don't forget to bring everything you need with you, including food and water, as no services are available once the restaurant closes for the day. If you prefer a roof over your head, there are options on neighbouring Utö which can be reached on foot or by bicycle.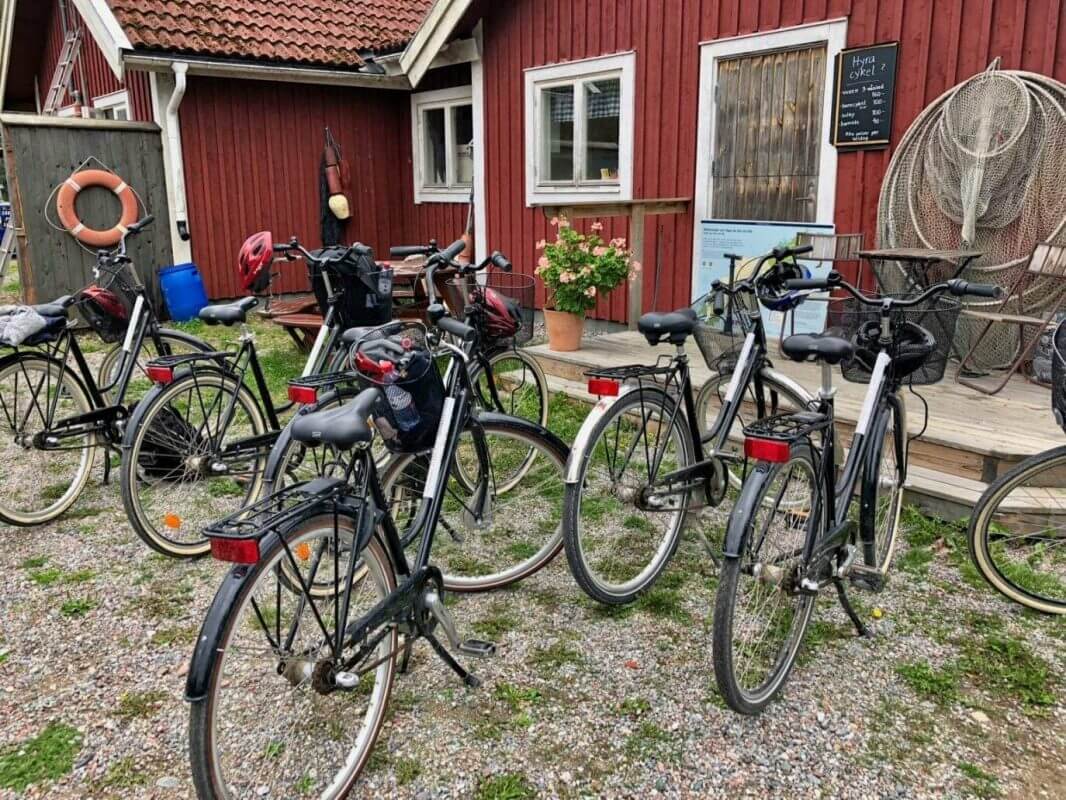 Other activities in the area
If you have children, the Nickstabadet campsite boasts a beach, diving board and water slides perfect for hot summer days. There are a number of walking trails around the rocky headlands of the coast; the "right to roam" means you can walk pretty much anywhere you choose as long as you respect local homes and businesses. Head out on the ferry to discover other Stockholm islands on the Nynäshamn-Ålö route, or head down the coast to the end of the road at Ankarruden, from which ferries make the half-hour crossing to the island of Landsort, the southernmost island in the Stockholm Archipelago. The Stockholm railway network makes getting from Nynäshamn to Stockholm city centre a breeze, so this is also a very easy day trip if it isn't already on your Sweden itinerary.
Once you're back in Stockholm, why not continue the watery theme with trips around the islands close to the city, or even a ferry journey between Stockholm and Helsinki – a great experience for all the family.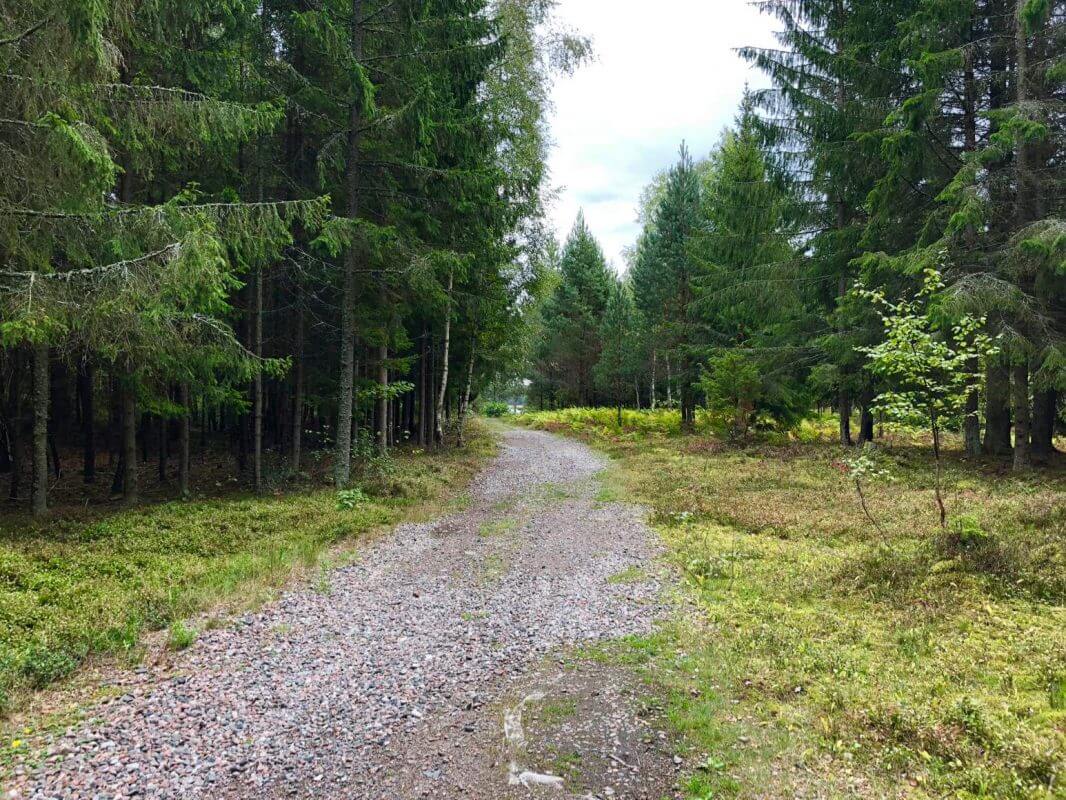 Map of the southern Stockholm Archipelago
Discover more of beautiful Sweden in my other posts!
---
Considering your own day trips from Stockholm and want to save this post about a boat trip southern Stockholm archipelago tour for later? Pin it!