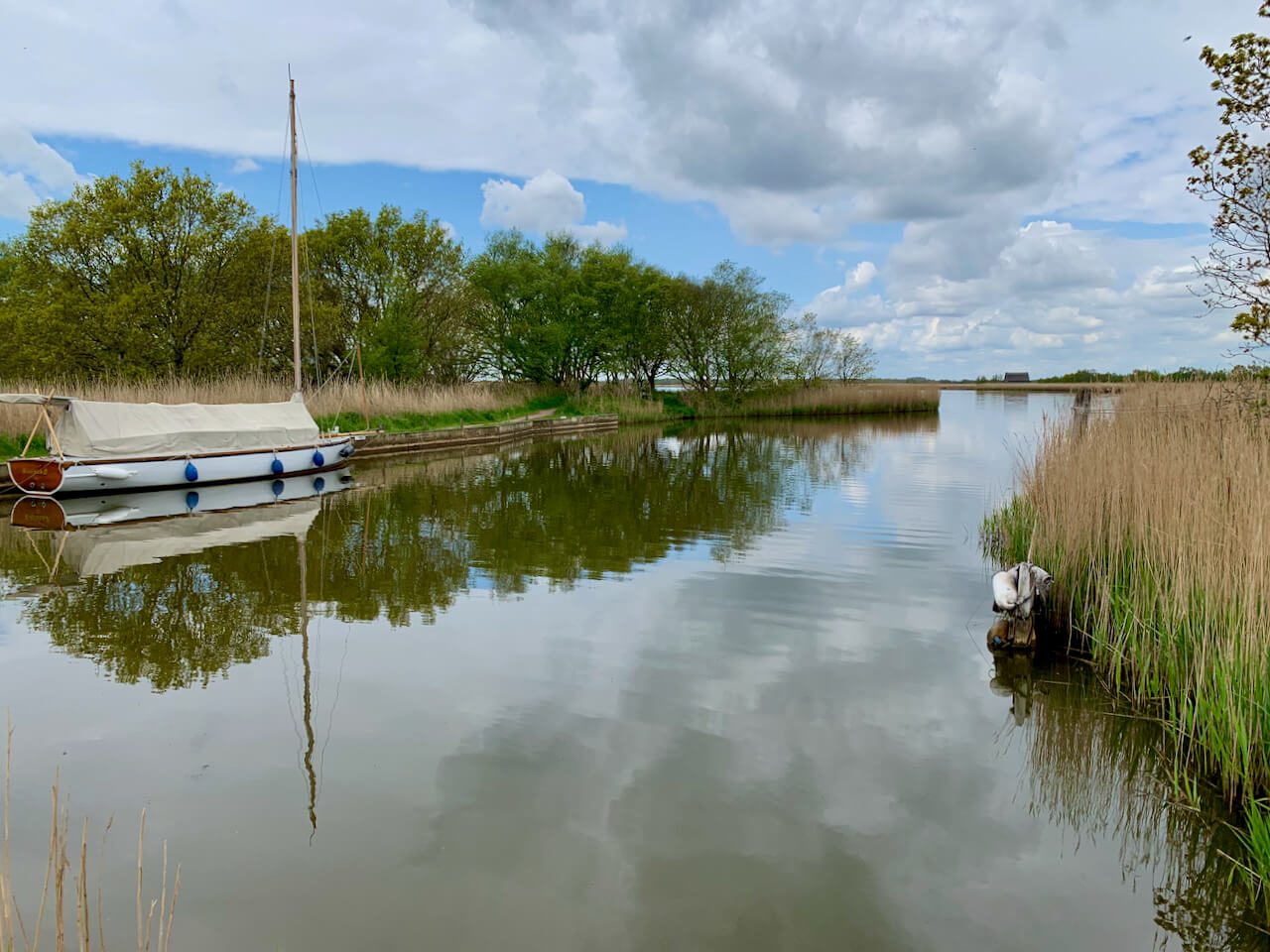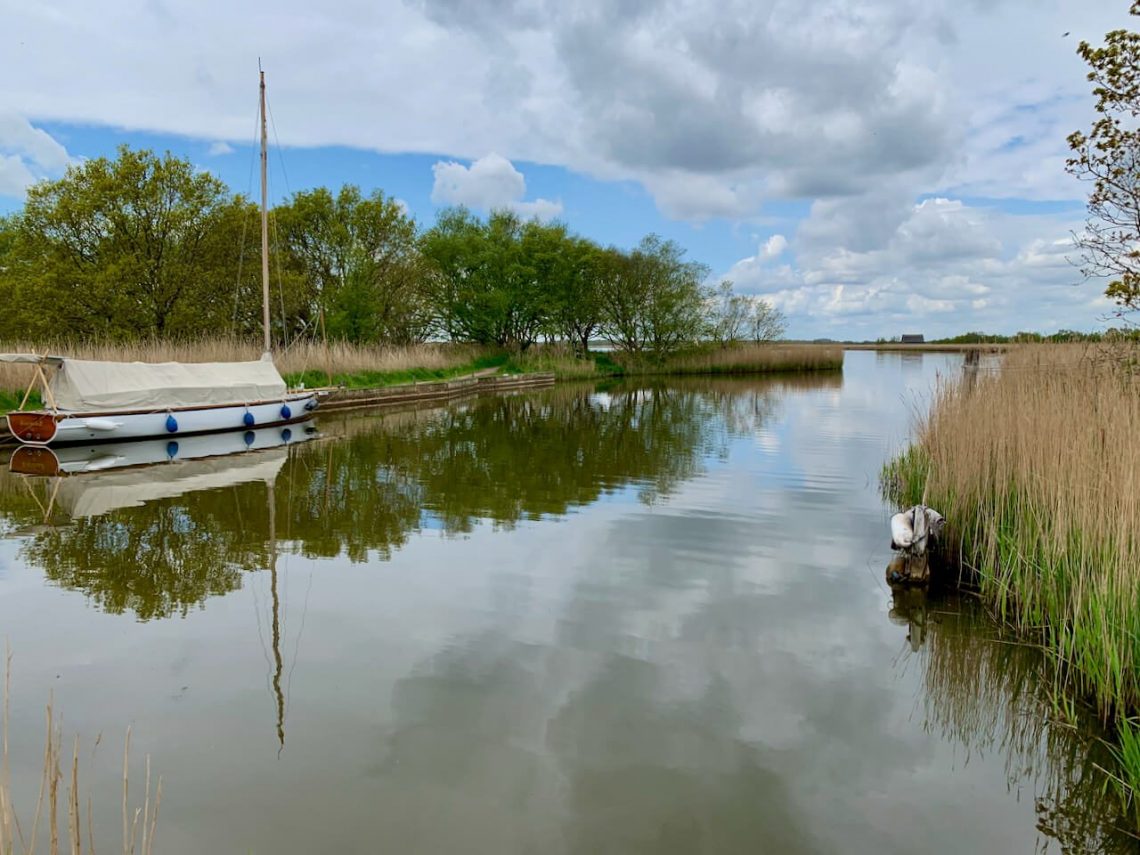 Best things to do on the Norfolk Broads
The Broads are one of the great outdoor destinations of southern England, and a Norfolk Broads boat trip is the perfect way to explore them.
This network of waterways snakes across the landscape of eastern Norfolk and northeastern Suffolk, a total of 120 navigable miles (200km) made up of 7 rivers and 63 lakes or "broads", of which 13 can be visited.
Although the Broads look like an idyllic natural landscape, they are in fact artificial. Back in the Middle Ages wood was precious, and residents began harvesting the local peat to sell to the great and the good of Norwich and Great Yarmouth. Great chunks of the landscape were excavated in this manner, and when the sea level later rose, these pits flooded to create the Norfolk Broads network of today.
The Broads are now a popular destination for holidaymakers and day trippers alike, who visit Norfolk to take to the waterways in boats of all sizes.
There are many different ways to enjoy a Norfolk Broads boating holiday, but if you are short on time, here are just a few highlights which make for a great day out when you are in the area.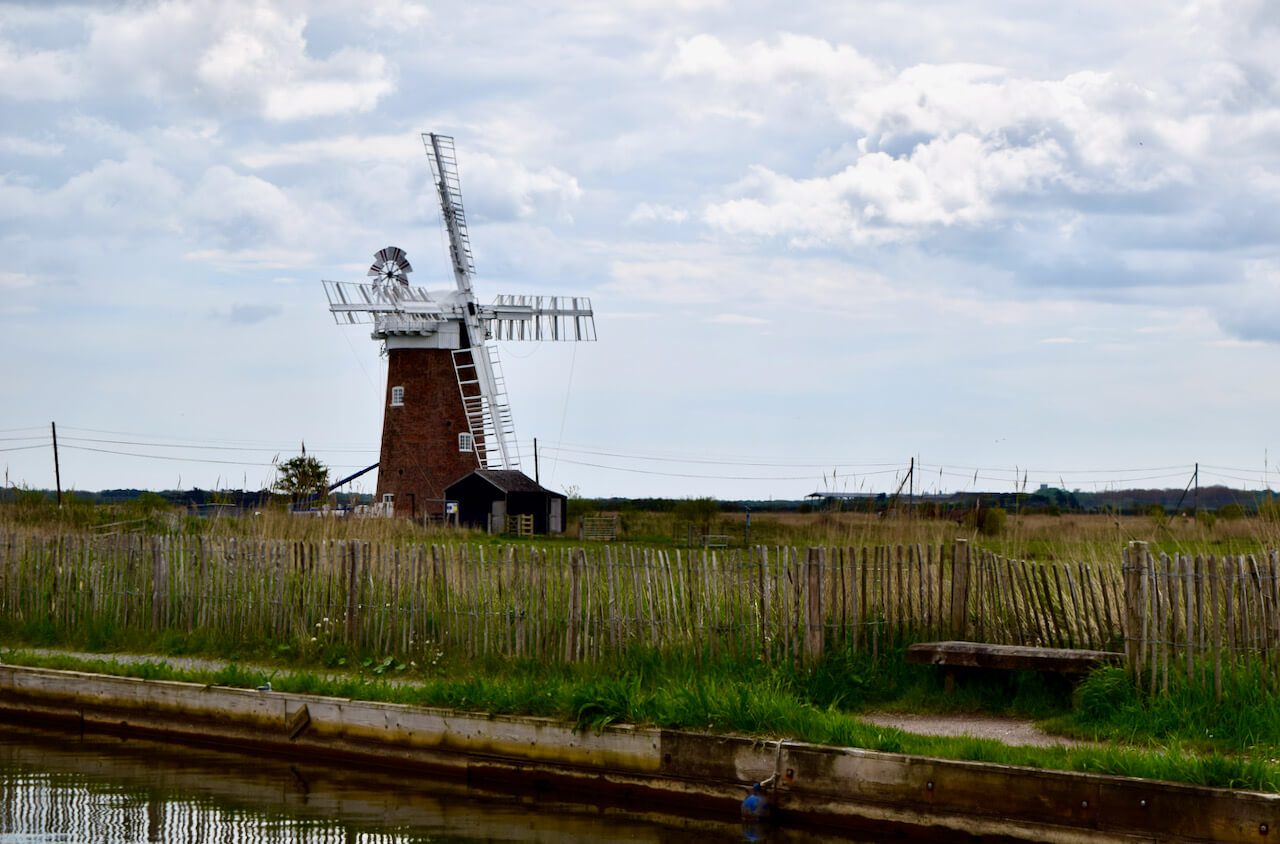 Horsey Windpump
Start your day near the coast at Horsey Windpump. This windmill-shaped structure isn't used to grind wheat, but instead to pump water out of the surrounding landscape so it could be used for agriculture.
The well-preserved windpump can be visited; climb inside for a view over the unusual Broads landscape. There is a coffee shop and picnic area onsite, and boat trips depart from a couple of minutes' walk away.
The site is owned by the National Trust; parking costs from £3 while entry to the windpump itself costs £6.50 for adults and £3.50 for children. National Trust members get parking and entry for free.
If you have time, there are several walks that set out from Horsey Windpump, including to the spectacular Horsey Beach and Horsey Village. Keep an eye out for some of the abundant local wildlife.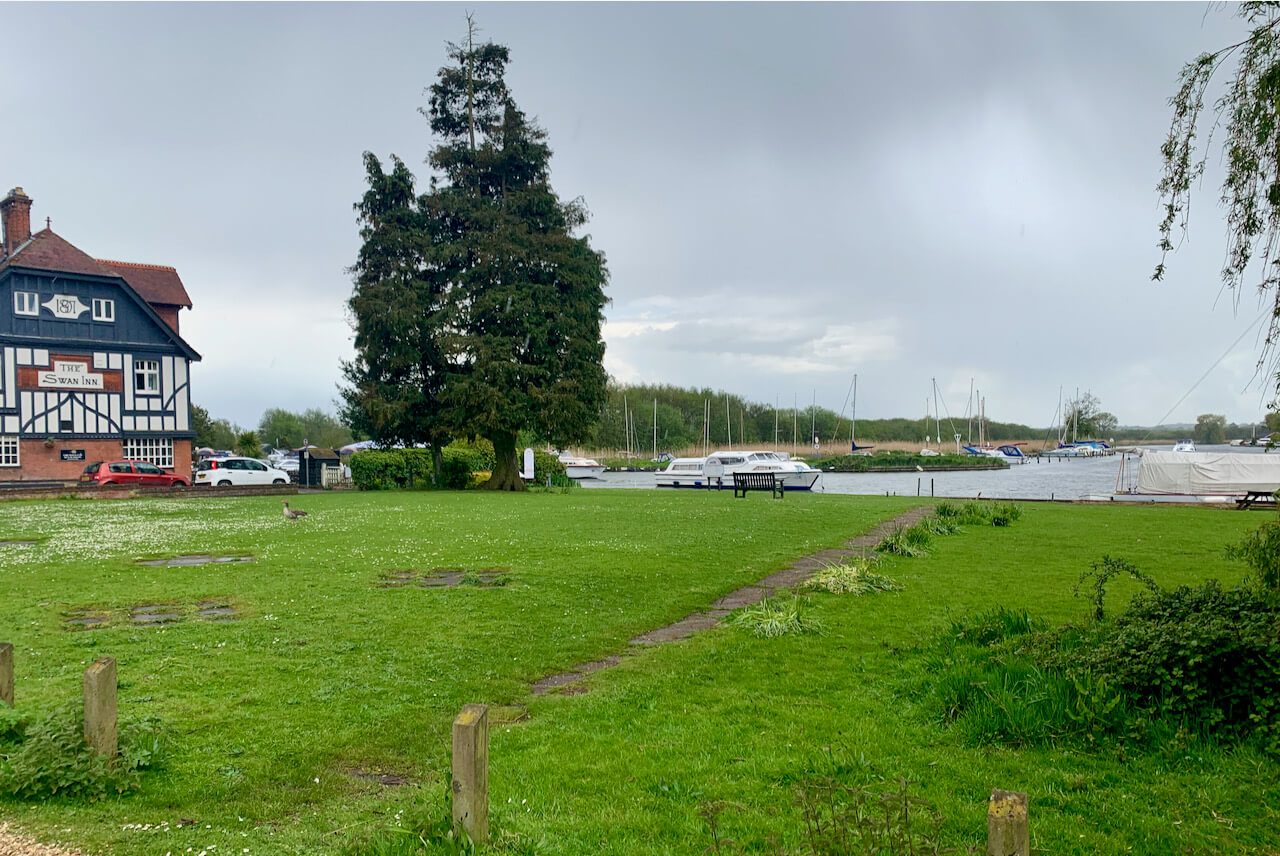 Horning
Once you've worked up an appetite, hop back in the car and head for the village of Horning, Norfolk, in the heart of the Broads (driving time around 25 minutes). This quiet village is lined with historic homes on the water's edge, many with their own docks for private boats. There are several pubs in the village serving traditional pub fare; I ate at The Swan and the food was good quality and reasonably priced. After you eat, take a short stroll along the waterfront to watch the boats coming and going.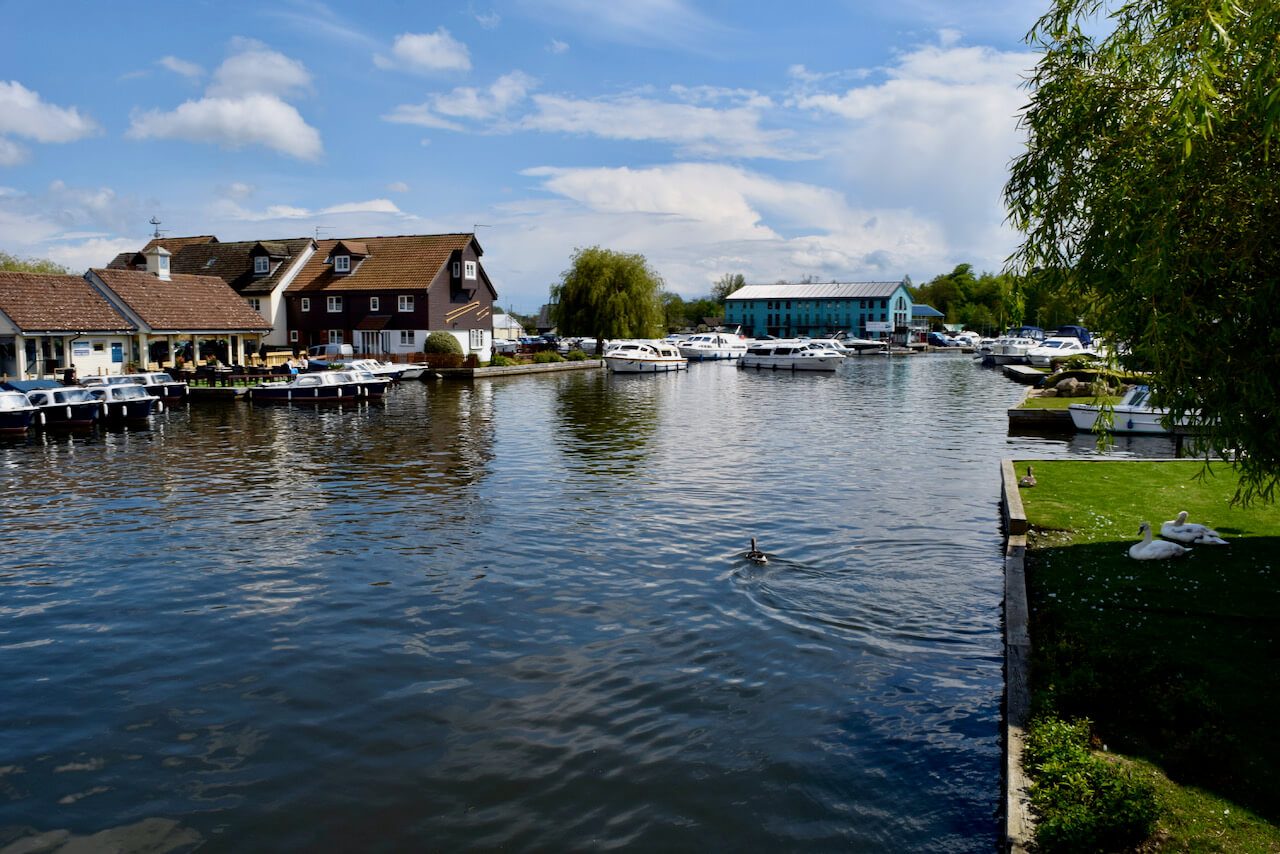 Wroxham
Just a few minutes' drive from Horning is the larger village of Wroxham, Norfolk, the main centre of the Broads and the best place to get out on the water. If you are feeling adventurous, hire a day boat and explore under your own steam; Norfolk Broads boat hires are available from both Broads Tours and Barnes Brinkcraft. Both companies are located close to the bridge in the heart of town.
For those who'd rather let someone else do the work, Broads Tours also offer guided river trips (see below) in one of their four cruise boats.
There are a number of car parks in town, but a top tip is to head for one of the 1000 free spaces in the Roys car parks close to the village centre. Note that the short stay car park is only for stays up to 2 hours; if you are taking a river trip, you will want to use the 4-hour medium stay car park.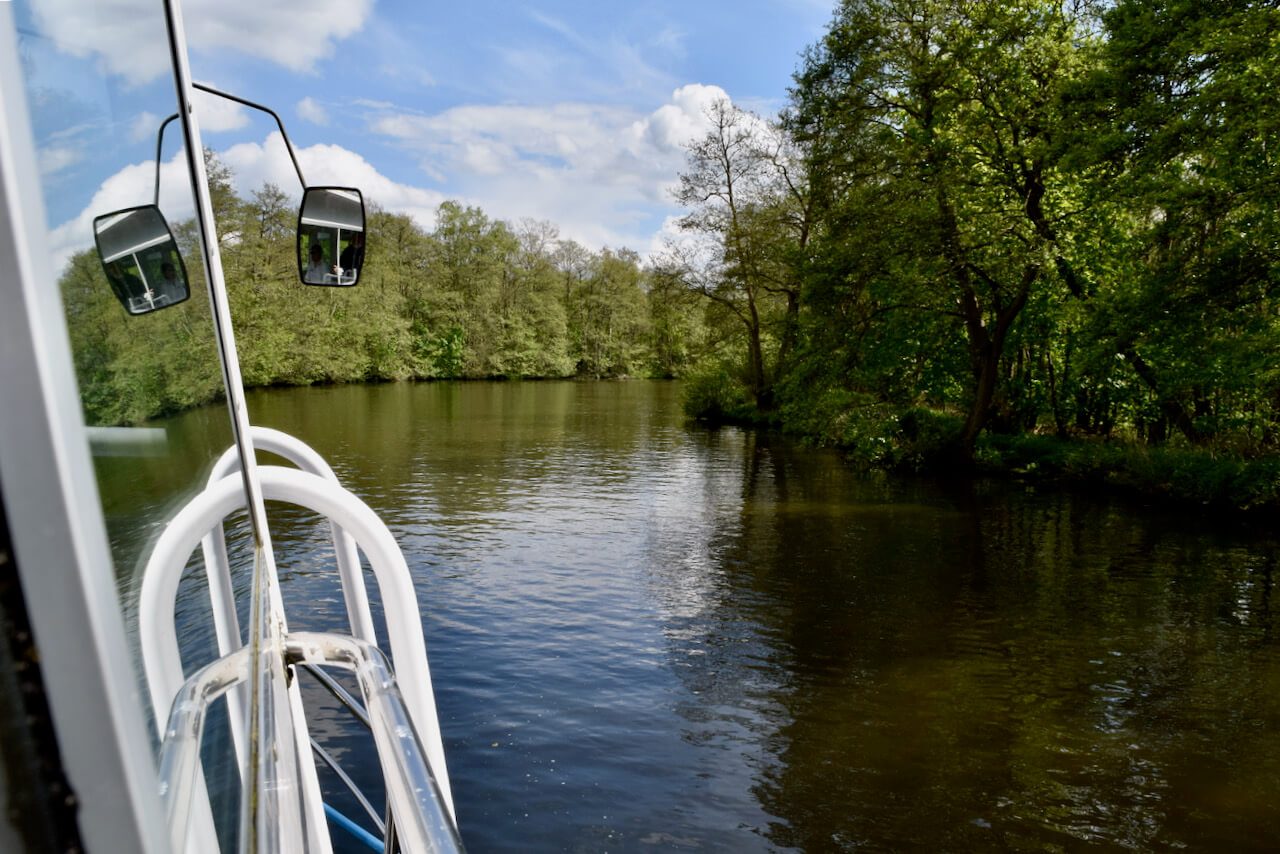 River Trips
I opted for one of the river trips by Broad Tours, and can recommend this option. Boats are clean and comfortable, and the commentary invaluable for learning more about the area and its wildlife. Trips are either 1.5 or 2 hours in length, and you stand a good chance of spotting herons, grebes and several types of geese, as well as kingfishers and otters on occasion.
The route takes you downriver to Salhouse and Wroxham Broads, and as far as Horning on the longer trips. There is ample time for photos or just enjoying the scenery as you cruise by.
I travelled on the Belle of the Broads in May 2021, in the height of the COVID pandemic. As a result, seats had to be bought in blocks of 2, 3 or more, and you will be seated in a bubble with your party, with perspex screens between you and your neighbours.
The boats offer a wide range of refreshments: tea/coffee, soft drinks and a range of alcohol, as well as crisps, chocolate and cakes. Staff take your order at your seat, and contactless card payment is available. Boats have toilets on board.
I recommend taking a seat on the top deck if possible, to get a really great view of the river and broads.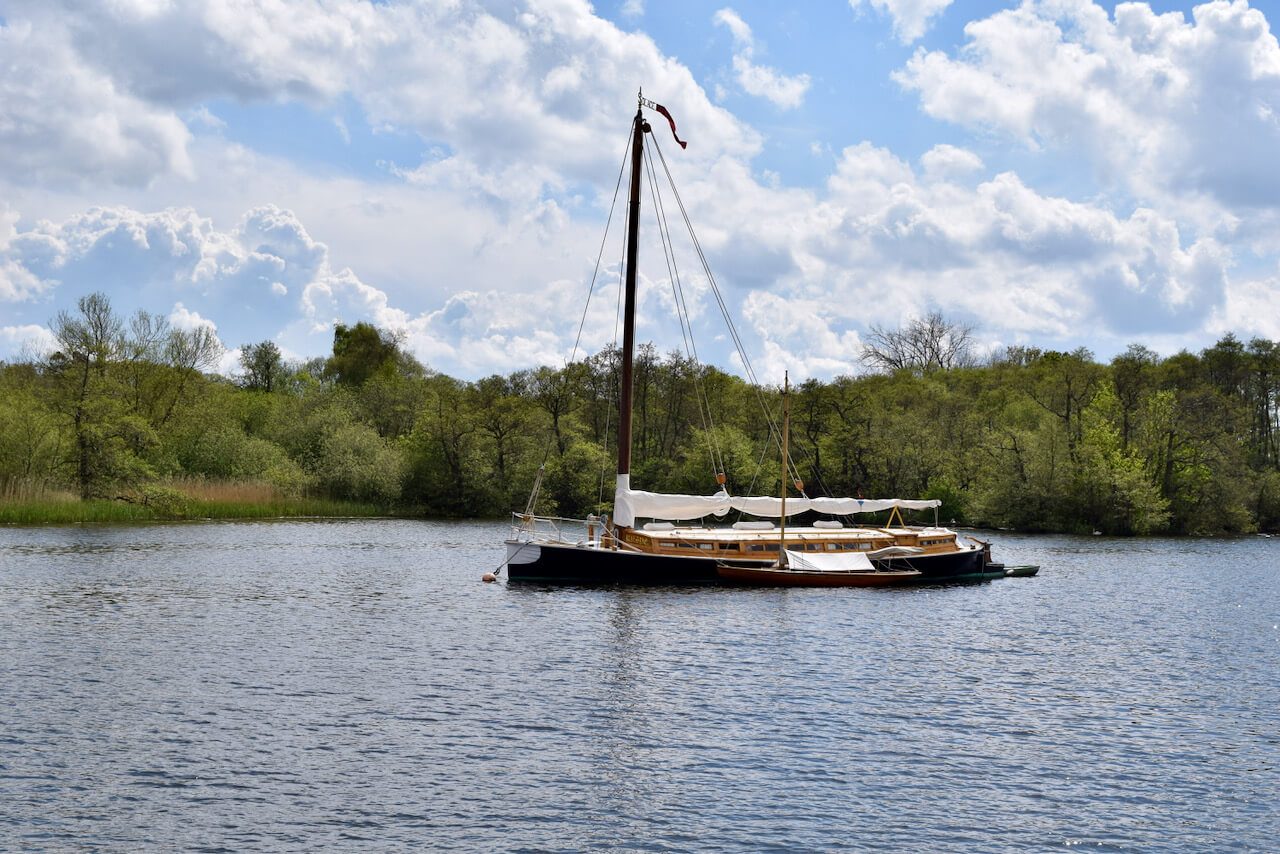 Getting here and away
By far the best way of getting around the Norfolk Broads is by car.
However, if this is not an option, local buses depart from Norwich and run throughout the area; take the number 12 from Norwich to Wroxham and then the 5B (or walk!) for the few miles from Wroxham to Horning. There is no bus service to Horsey Windpump.