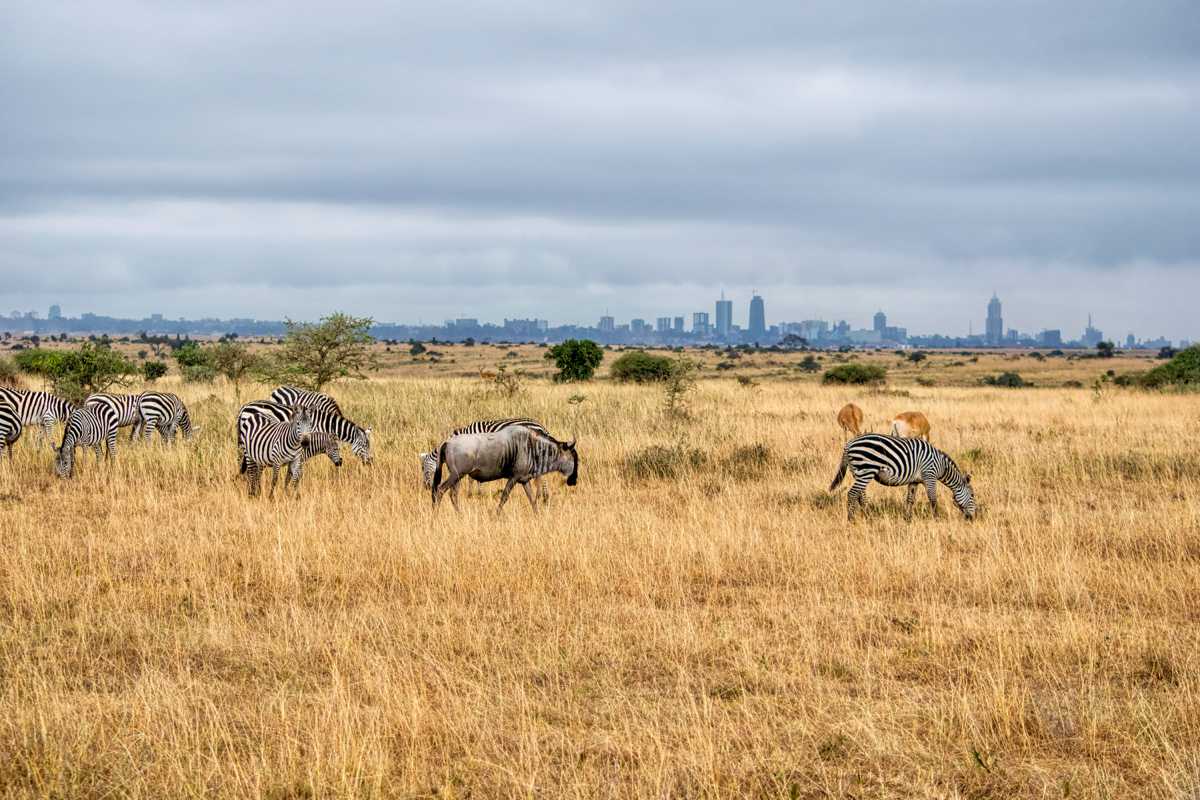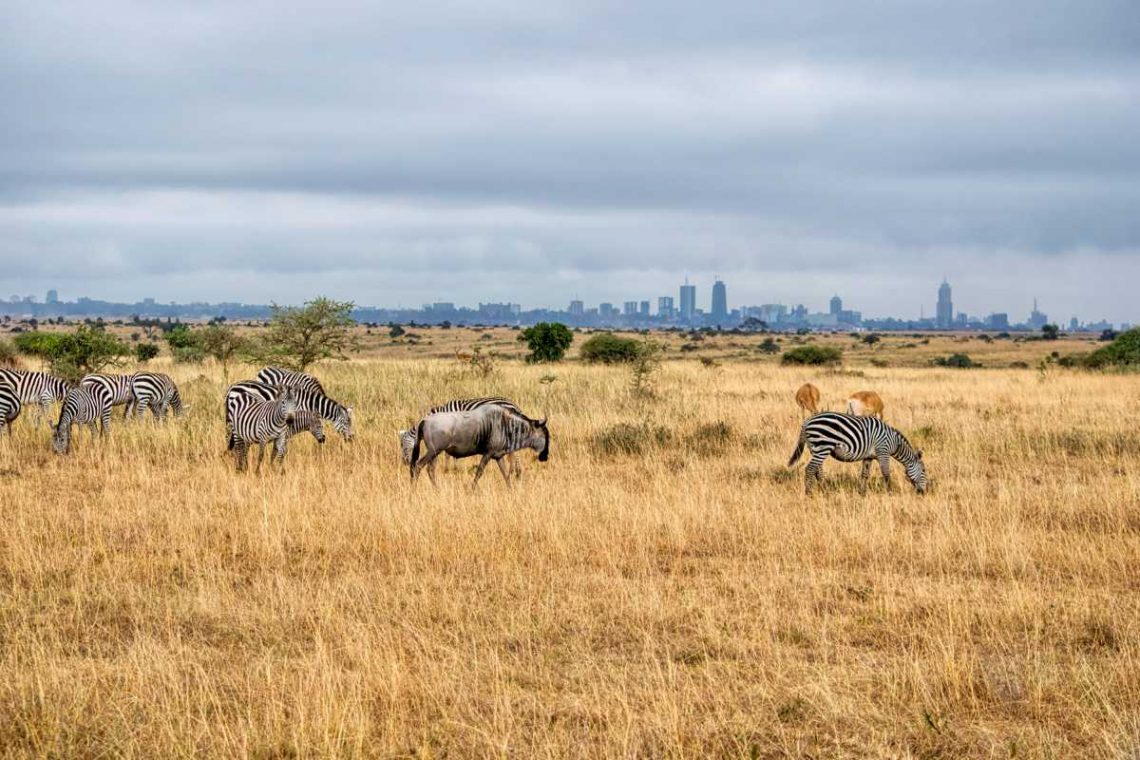 Africa
,
Botswana
,
Egypt
,
Eswatini
,
Ethiopia
,
Ghana
,
Inspiration
,
Kenya
,
Madagascar
,
Morocco
,
Mozambique
,
Namibia
,
South Africa
,
Tanzania
,
Uganda
,
Zambia
Destination Africa: The best African countries to visit

Africa. A vast continent of 54 individual countries, each with their own history, culture and identity. A place of mystique and wonder, of poverty and enterprise, of bustling cities and incredible wildlife. How do you know where to start exploring this exotic (and often chaotic) corner of the world? Where can you truly see the best of Africa?
I asked experienced travel bloggers to share the best countries to visit in Africa. The result covers the four corners of the continent, and truly shows the great diversity of things to see and do in the cradle of civilisation. When is the best time to visit Africa? As soon as possible!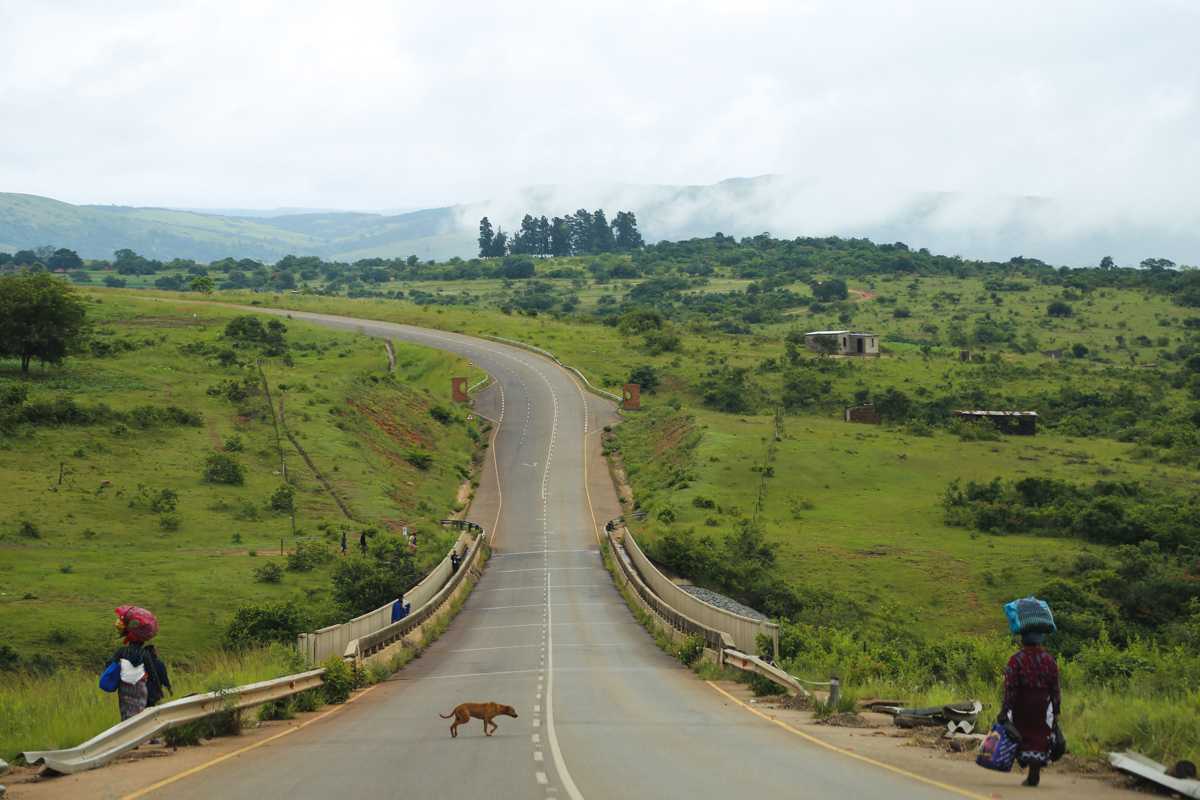 Swaziland (Eswatini)
Erin Mushaway – Sol Salute
Swaziland is a tiny country nestled within the borders of South Africa. This tiny landlocked nation is packed full of things to do and stunning landscapes to explore. Swaziland is actually going by a different name these days. The king changed the name to Eswatini, changing the name imposed on the country by colonizers. Eswatini is perfectly located, making it easy to visit on any South African road trip. The northern border lies just an hour south of Kruger National Park and only a few hours from Johannesburg. It's possible to spend only one day in Swaziland and see quite a bit, but try to dedicate at least a few days here.
The area around the Mantenga Cultural Center in the Ezulwini Valley is very popular with tourists and it's easy to see why. The lush green valley offers a number of outdoor sports like mountain biking and treks to stunning vistas. The Mantenga Cultural Village is a great way to learn about their culture, be sure to time your visit to see their award-winning dance troupe perform. While not as large as its northern neighbor Kruger, there are some excellent safari parks worth visiting here, like the Hlane Royal National Park. Whether you're on a safari or relaxing at one of the beautiful resorts, you won't regret adding Eswatini to your southern Africa itinerary.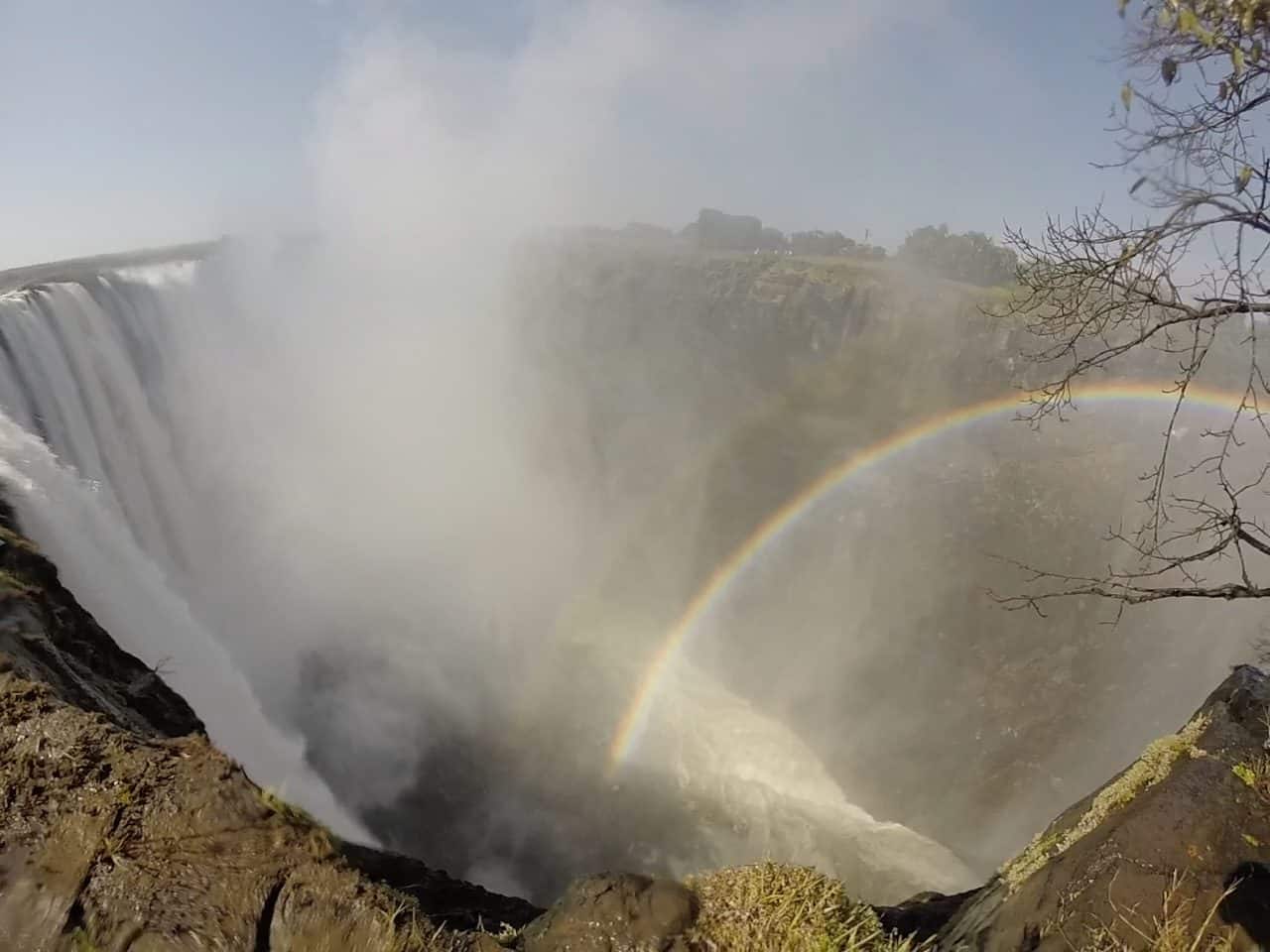 Zambia
Zambia is such a beautiful and unique country. I had the opportunity to visit for two weeks a few years ago and am so glad I did!
Zambia has many different opportunities to see wildlife as well as amazing natural beauty. It is most famous for Victoria Falls. The Zambezi River is beautiful and the sunsets there are incredible. While there, you definitely need to stay in Livingstone at Avani Victoria Falls where you will step out of your room onto a nature preserve with monkeys, zebras, giraffes, gazelles, and more.
You get the chance to do something you can't do anywhere else in the world as well. You can swim on the edge of the world's largest waterfall in Angel's Pool or Devil's Pool. This experience was a bucket list item for me and incredible. The adrenaline rush and beauty of seeing this waterfall from such a unique perspective cannot be captured through pictures.
Zambia is also really close to other countries that you need to visit – Tanzania and Botswana. It's a place you won't want to miss and will never forget.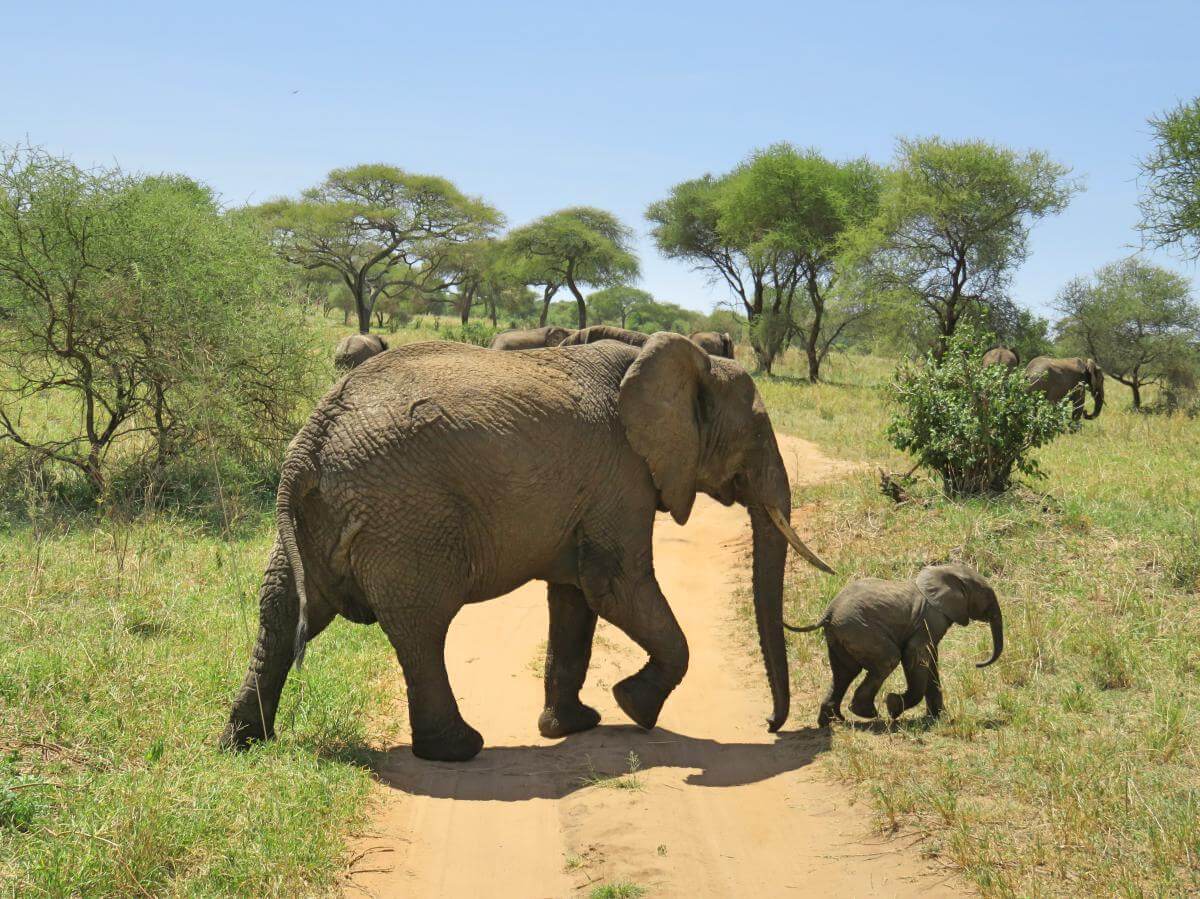 Tanzania
Jackie Szeto – Life of Doing
Tanzania is a bucket list destination that will please all types of travelers. You'll have plenty of memorable experiences from the breathtaking sceneries and wildlife to conquering the highest mountain in Africa.
One of the must-do activities in Tanzania is to go on safari. Take a ride in a Jeep Land Cruiser and explore the various National Parks and reserves to see the incredible wildlife. We recommend taking the popular Northern Circuit Route so you can witness the Great Migration at Serengeti National Park. It's a jaw-dropping experience to see thousands of zebras and wildebeests walking in line to migrate to their next destination. Don't forget to have a good camera to capture the animals and birds in their natural habitat. For more remote safari routes, consider visiting the Southern Circuit or Western Circuit as the areas are more remote.
If you're feeling adventurous, make it a goal to hike Mount Kilimanjaro. The summit is at 5,895 meters (19,341 feet) so you'll need at least 5-7+ days to complete the trek. It's challenging physically and mentally, along with the high altitude and the freezing weather, yet your team will support you to reach the summit. Once you reach the famous Uhuru Peak sign, congratulations on completing one of the Seven Summits in the World!
Other fun activities that you can experience in Tanzania include learning about the Maasai's culture, visiting an organic coffee plantation, and lounging on the stunning white beaches in Zanzibar. We highly recommend a visit to Tanzania.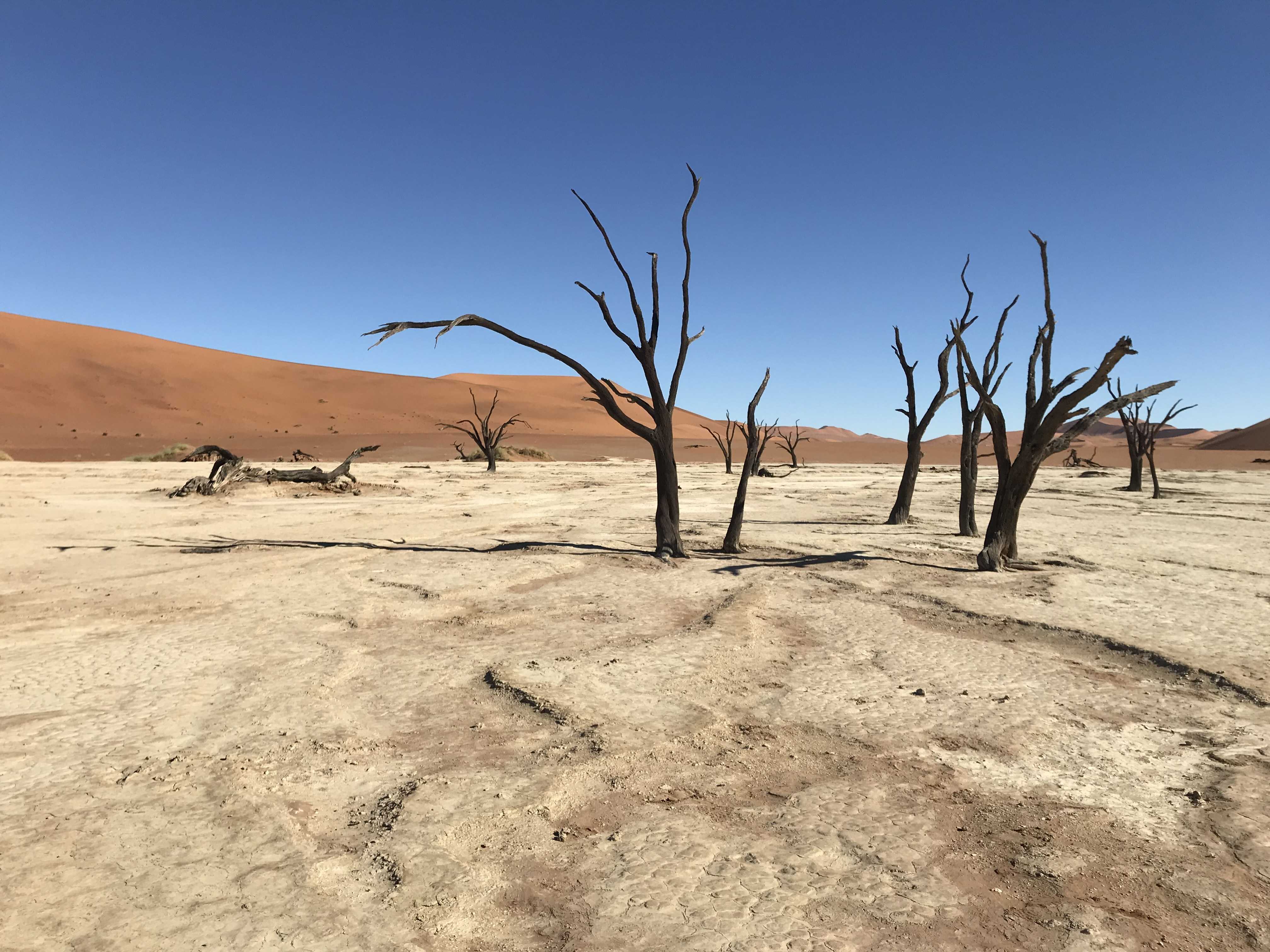 Namibia
Claire – The Adventurous Flashpacker
It may surprise you to learn that Namibia is one of the best countries in Africa for a self-drive safari. Most roads on the Namibian tourist circuit are well-maintained gravel, and are long, flat and wide with little traffic. While it's fun to zoom around in a jeep on a guided tour, there's nothing quite like the sense of freedom and feeling of accomplishment in navigating your own way around a foreign country.
Namibia is an incredibly diverse country, with activities to entice all types of travellers. The two highlights of a Namibia itinerary are without a doubt the wildlife and landscapes. The crown jewel of the Namibia safari circuit is Etosha National Park, with its excellent waterhole viewing and healthy populations of cheetahs, elephants, rhino and all variety of antelope.
But it's not all about the wildlife in Namibia, with the expansive desert also taking centre stage. Explore the breathtaking desert in a jeep or on foot, and don't miss the iconic soaring dunes and dead trees of Sossusvlei. Still want more? In Namibia, you can go hiking, relax along the beautiful rugged coastline, marvel at the second biggest canyon in the world (Fish River Canyon), go thrill-seeking with adventure activities in Swakopmund, visit a ghost town in Kolmanskop, search for abandoned shipwrecks along the Skeleton Coast, and see cave paintings in Damaraland. With so much on offer, Namibia will not disappoint even the most experienced traveler.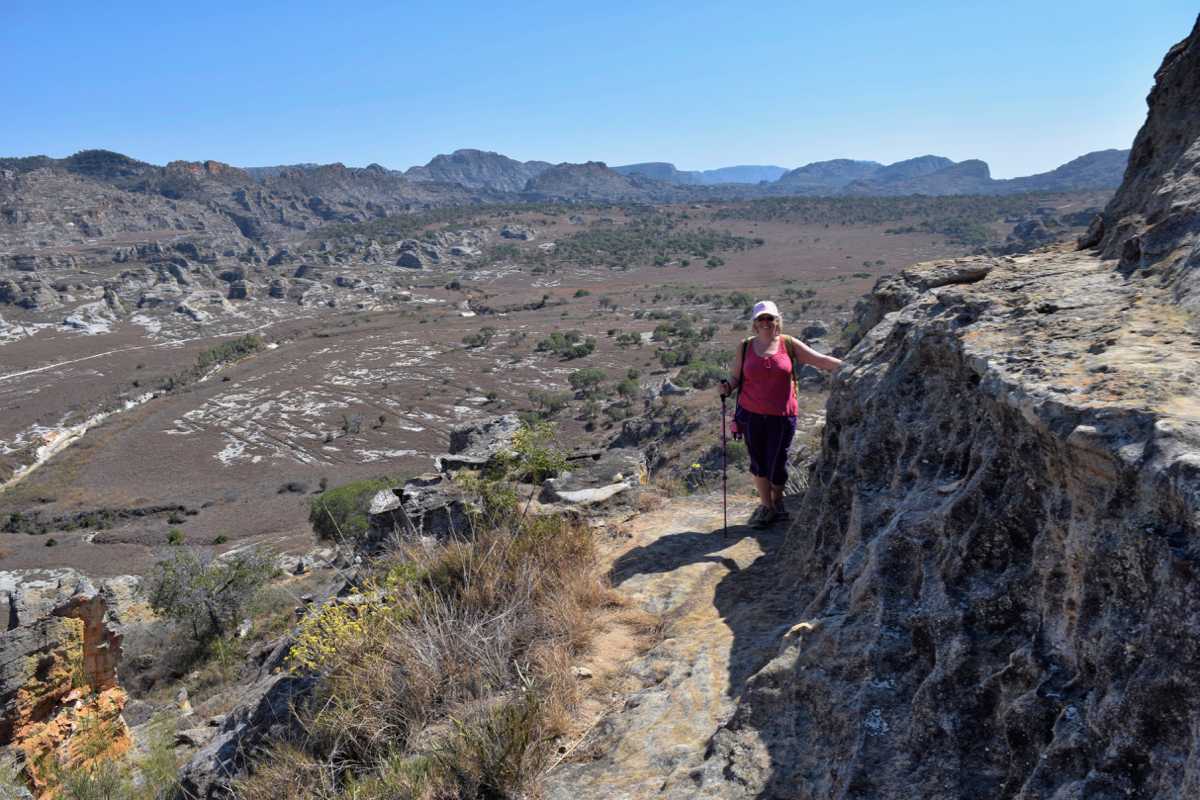 Madagascar
While so much of Africa captures my heart, I have the fondest memories of my time in Madagascar. This huge island off the southeast coast of the continent is Africa, yet different. Wildlife is abundant, but not the same as on the mainland, while the people are similar, but with Asian roots that give them a look and culture all their own.
Most people come to Madagascar for its natural wonders, and with good reason. Madagascar divided from the continent so long ago that its flora and fauna developed separately, and most of what you find here exists nowhere else on earth. The big lemurs are the stars of the show, but don't miss the tiny mouse lemurs, the many unique species of frogs and insects, and the fascinating chameleons that come in all shapes and sizes – not to mention the towering baobab trees and many other plants and animals unique to the island.
On the coast, Madagascar offers wonderful beach life on unspoiled coastline strung with villages and fishing communities. Hike the inland national parks, or check out Madagascar's rich cultural heritage in the capital, Antananarivo. There is so much to discover here.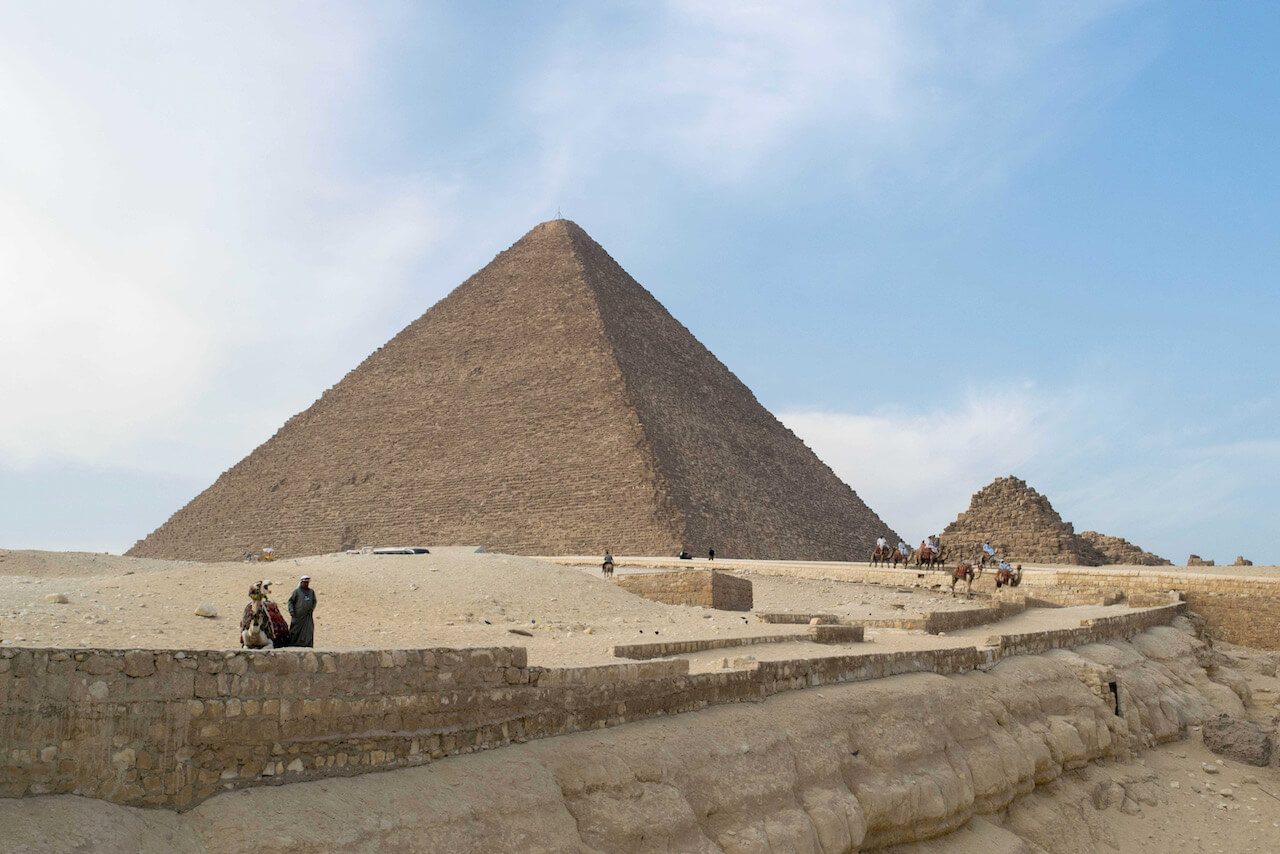 Egypt
Zoe – Together in Transit
A vacation to Africa is always special and unique compared to the rest of the world. For us, our favourite country in Africa is Egypt, and the top things we believe make Egypt our favourite country are easy to list: Egyptian history, the culture, beautiful landscapes, the temples, the food, the pyramids, and the peaceful Nile river.
We visited at the start of the main season in October, with 2 full weeks planned to see as much as possible. This included a 4 night Nile cruise, which is must for all those considering a vacation in Egypt. Cairo is the perfect place to visit first, getting caught up in the busy shopping streets and a day trip to the pyramids, before heading south to the other beautiful historic locations such as Karnak, Luxor and even further south to Aswan.
All historic temples in Egypt have their own story to tell, and a guided tour is best as you get a fantastic explanation from a local guide. It's also best to do your own research beforehand as we did, such as reading the latest Lonely Planet guidebook or watching a documentary. One temple that really stood out in our minds was Philae Temple in Aswan, once moved from the seabed onto the new rock location. But of course, climbing the Great Pyramid and exploring some less known places like the Serapeum of Saqqara is just as fantastic.
We ended our vacation in Hurghada at an all-inclusive resort, perfect for a diving experience in the Red Sea and with time to truly reflect on all the temples that we had seen in the 2 weeks touring Egypt. It also gave us that final 'holiday' feeling with a swim in a nice pool and fantastic service.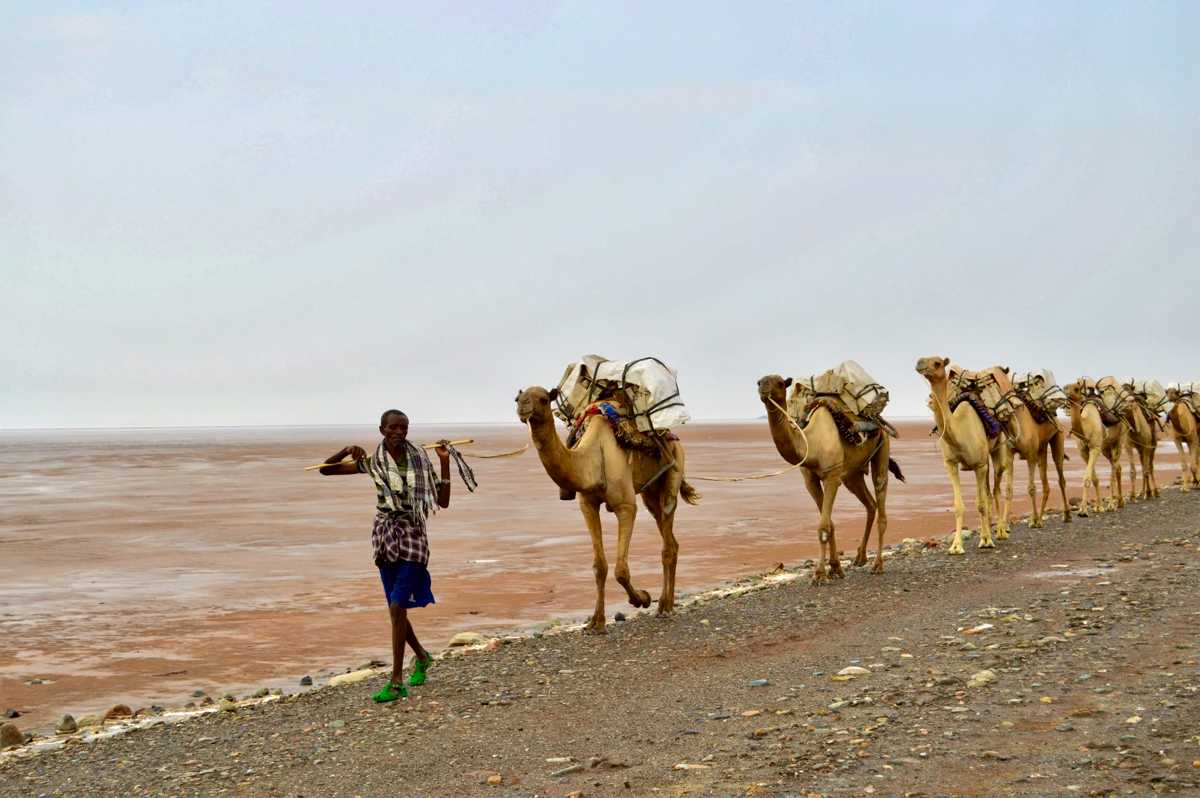 Ethiopia
Carrie Mann – Trains, Planes and Tuktuks
Ancient history. Vibrant culture. The most surreal landscapes you'll ever see. Fantastic food and coffee. Incredibly friendly people. This is what Ethiopia has to offer the adventurous traveler.
Ethiopia has everything you could want out of an Africa trip – except the wildlife. Visit Lalibela to see an active shrine to the oldest continuously-practiced form of Christianity on Earth. Uncover the mysteries of Axum, a once-great civilization whose history has been all but lost. Explore the markets of Harar — the third-holiest city in Islam and perhaps the most exciting ancient town in Africa.
When you've had enough history and culture, check out Ethiopia's unbelievable natural landscapes. Ride around the Danakil Depression in a Land Cruiser to salt flats and sulfuric acid geysers, followed by a night camping on the rim of an active volcano's lava lake (don't get splashed!). Trek in the Simien and Bale Mountains, or to hidden ancient churches in little-visited Tigray. Take a day trip to the Blue Nile Falls, the country's most beautiful waterfall.
In between, you'll burn incense, munch on popcorn, and drink a freshly brewed cup with your new local friends at a traditional coffee ceremony. And you'll learn how to eat doro wat and spongy injera pancakes with your hands around a communal table.
To top it all off, Ethiopia has great roads and cheap domestic flights, making travel a breeze. It's remarkably affordable. It's extremely safe, one of the safest countries in Africa — you can even walk alone around Addis Ababa, the capital, late at night. And best of all, you'll meet locals wherever you go who will offer you a warm welcome to this beautiful and fascinating country.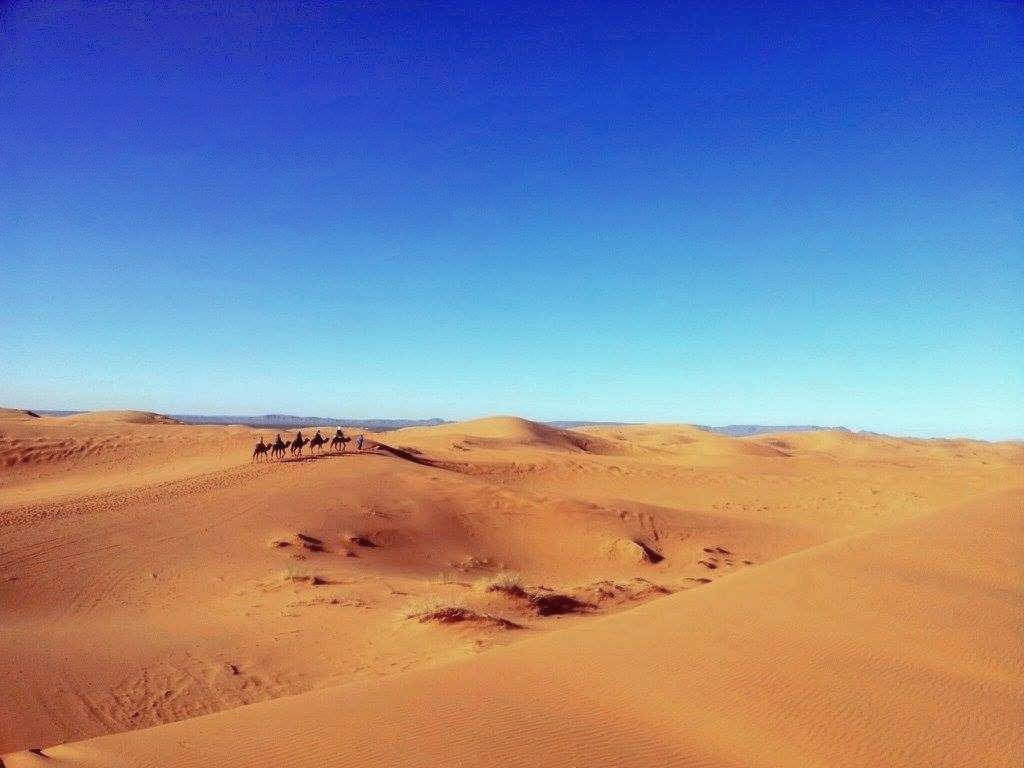 Morocco
Daisy Li – Beyond My Border
Morocco is one of the most beautiful countries I've ever been to. Its colorful culture and welcoming people are two of the many reasons as to why it's a must-visit in Africa. From the gorgeous blue city of Chefchaouen to the buzzing economic center of Marrakech, Morocco is full of activities, sights, and surprises. My friends and I visited Morocco at the beginning of 2015. Having no knowledge of Moroccan culture, I was completely taken aback by its vibrant energy.
Aside from the lavish breakfasts every morning, we began each day with sweet minty Moroccan tea. Our riad hosts would converse with us while we enjoyed the interior designs of these lovely traditional Moroccan houses. In Fez, we visited some grand mosques and watched shops lay out brightly-colored cloths. In Ouarzazate, we visited the filming location of Gladiator. In the Sahara Desert, we rode into the sand dunes and stayed with Berbers for a night. But it was in Marrakech, where thick avocado milkshakes and thin-crusted Moroccan pizzas made an appearance, that I knew that I was destined to return.Needless to say, there are many things to do in Morocco. The views of the country were spectacular and the food top-notch. Whether it be the city or the countryside, there will be lots to enjoy. The contrast between ancient and modern, old and young, and the combination of African and Arabic culture makes it one of the best destinations to visit in Africa.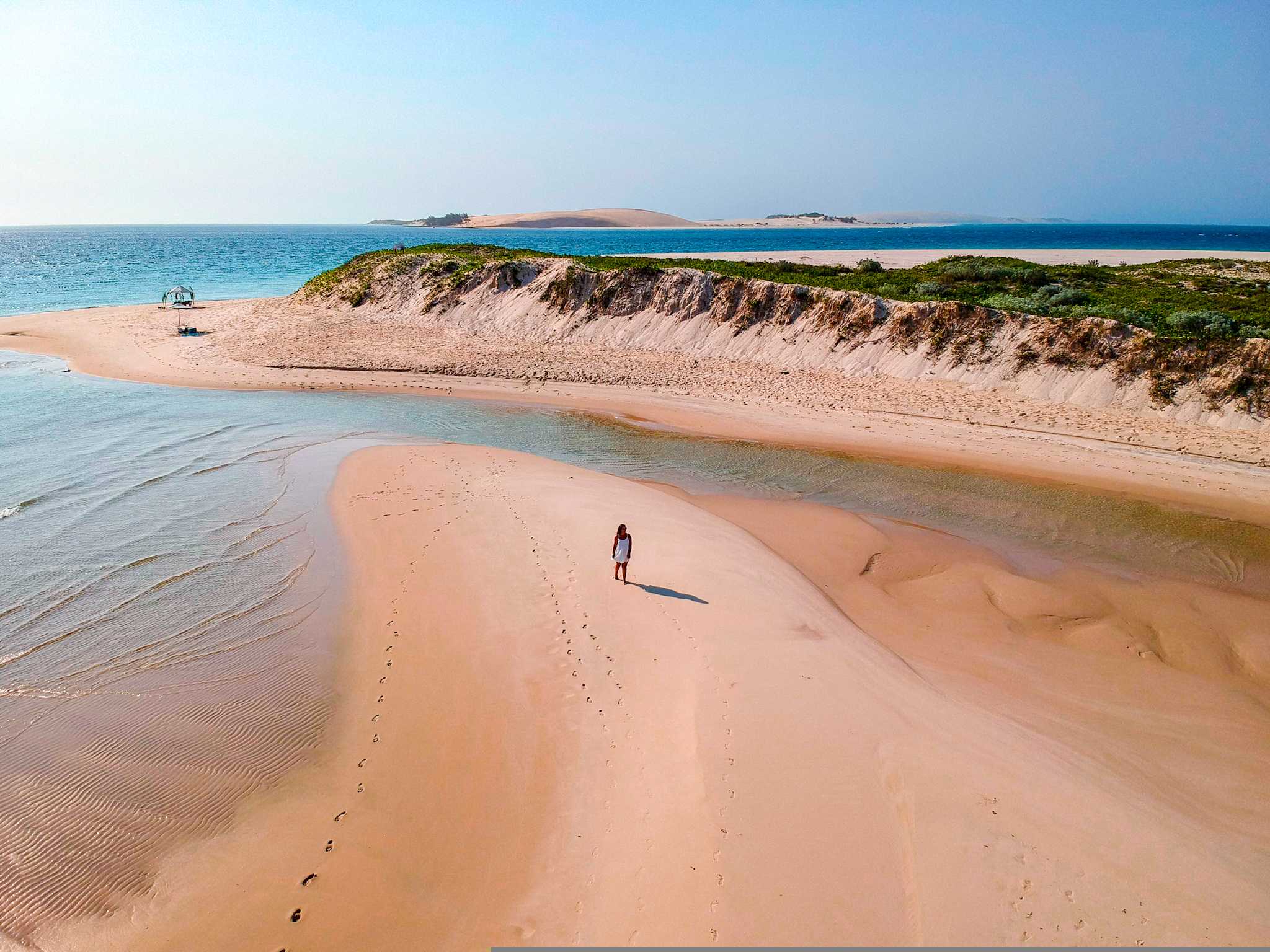 Mozambique
Laura & Charlie – The Travelling Stomach
Mozambique is a country that showcases the best of the Indian Ocean and African culture, challenging even the likes of Mauritius and the Seychelles as the go-to beach destination.
As with many of its neighbours on the continent, it has come from a troubled history following its long civil war. However, its dramatical coastal landscapes are now being noticed as a must go destination. Emerging as the ultimate destination for a coastal retreat, the Bazaruto Archipelago offers guests barefoot luxury without the steep price tag of many other locations. Here you can stay around the eclectic town of Vilanculos with long stretches of beach to enjoy, or indulge in a bit of luxury by escaping out to one of the resorts dotted around the islands of Bazaruto or Benguerra.
Further along the coastline in Tofo activities ramp up a notch for the more adventurous traveller with some of the most jaw-dropping diving in the world: lucky divers may spot dolphins, whale sharks or even humpback whales! The vibe around the town is reminiscent of old-school Bali or Phuket (before tourism hit!), with beachfront bars and cafes where you can kick back with a 2M and spot whales breaching on the horizon as the sun sets.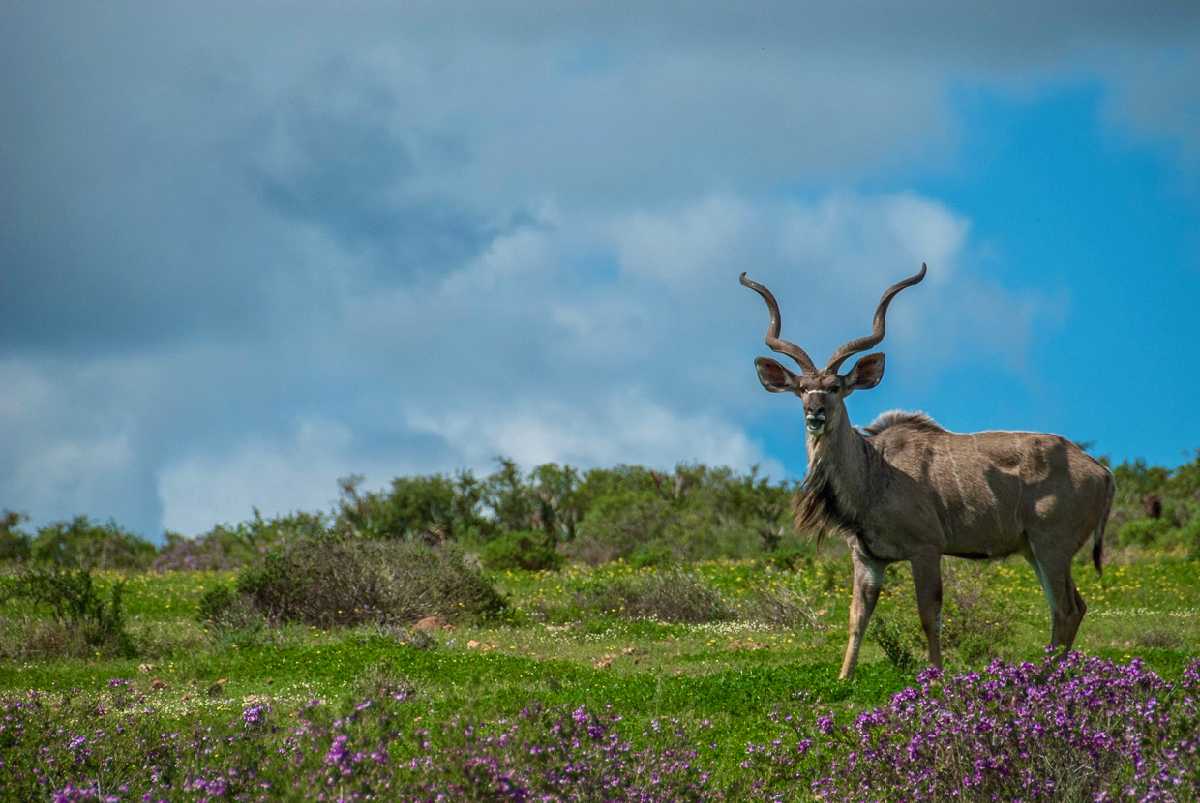 South Africa
Lisa Vandenbossche – Clumsy Stray Cat
Does the foodie in you desperately crave delicious local delicacies and wine tastings? Is the nature lover in you looking forward to astonishing hikes, beautiful surroundings and unique animal encounters? Are you interested in uncovering a country's history? Or does your most daring self yearn for thrilling adventures like bungee jumping, ziplining and abseiling?
If you answered yes to any of these questions, then South Africa is the perfect place for you!
Besides beautiful weather and pleasant temperatures (even in the colder winter months), you are bound to find some perfect South Africa holiday destinations – whether you are looking for a serene getaway, a life changing experience or a daring adventure.
There is so much to see and do in this country that you won't know where to start. Hiker? Climb Table Mountain, go to Drakensberg and visit the many National Parks. Foodie? Snack on biltong, sip a glass of Pinotage (or ten) or do a braai on the beach. Adventurous spirit? Make haste for Bloukrans Bridge, the site of one of the world's highest bungee jumps.
But don't stop there.
South Africa overflows with history, even if it is a heartbreaking one at times. You could learn about Nelson Mandela at Robben Island, discover the country's passion for rugby and even visit the townships (please make sure you do an ethical tour that really helps the people, though).
Ultimately, what it comes to is this: South Africa is a beautiful country with great spirit, lovely people and fun activities for everyone. A country you should definitely visit – at least once.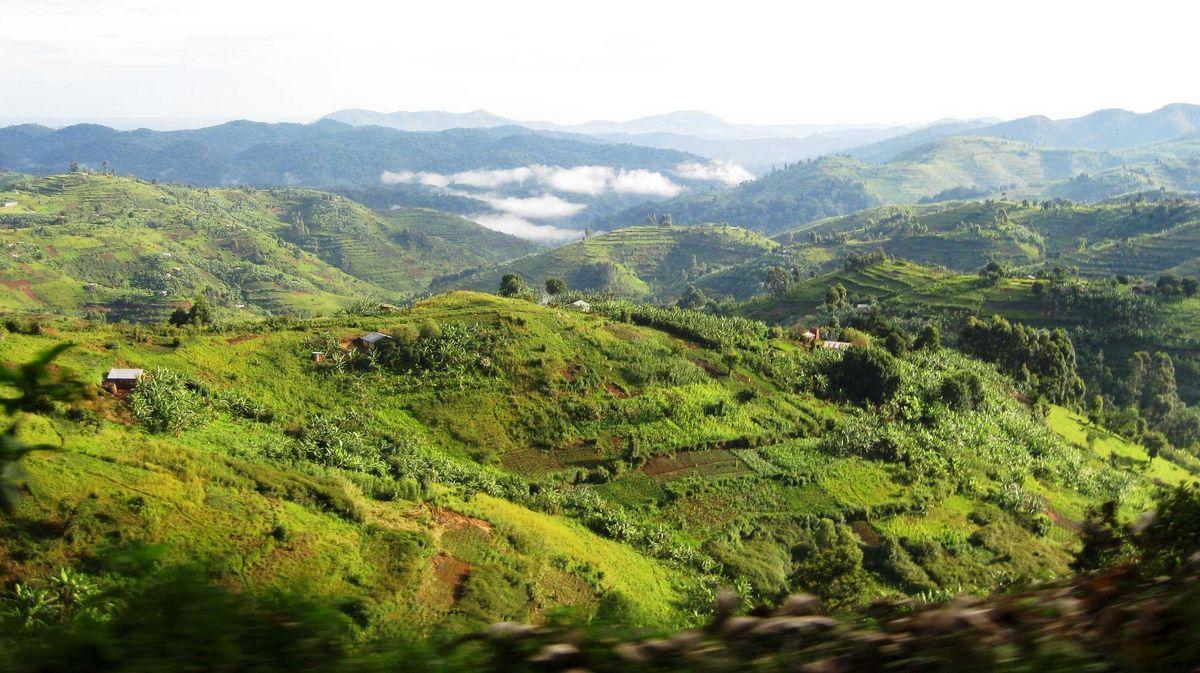 Uganda
I almost backed out of my trip to Uganda before I even booked my flight. Solo travel anxiety was getting the best of me and I wasn't sure I had it in me to face Africa alone.
A few months later, I was standing in the middle of a misty mountain clearing that looked like a movie set as an enormous blackback male gorilla peered into my face, huffing low, guttural grunts as he slowly inclined his head toward me. He was sniffing me, studying me.
The gorilla eventually moved on, his curiosity about the stranger in his forest satisfied. But part of me has remained frozen in that moment for years, awestruck by his presence and by the jaw-dropping spectacle that is Uganda.
Even though I read and watched everything I could get my hands on before I visited Uganda, I was still ridiculously unprepared. I was unprepared for how lush and green the landscape was. I don't know what I expected East Africa to look like, but it wasn't this vast, verdant panorama that seemed to stretch on forever. I was unprepared for the people- the genuine kindness and hospitality that radiates out of them like sunbeams.
I was unprepared for the thundering spectacle of Murchison Falls, for the way the sky seems so much bigger over the Nile than anywhere else on the planet, for the way a sunrise over Queen Elizabeth National Park turns the sky into a neon watercolor behind herds of grazing elephants.
Most of all, I was unprepared for how I would leave Uganda with an unshakable longing to return that would never go away. Uganda is a country that will take hold of you like nowhere else on earth and stay with you forever.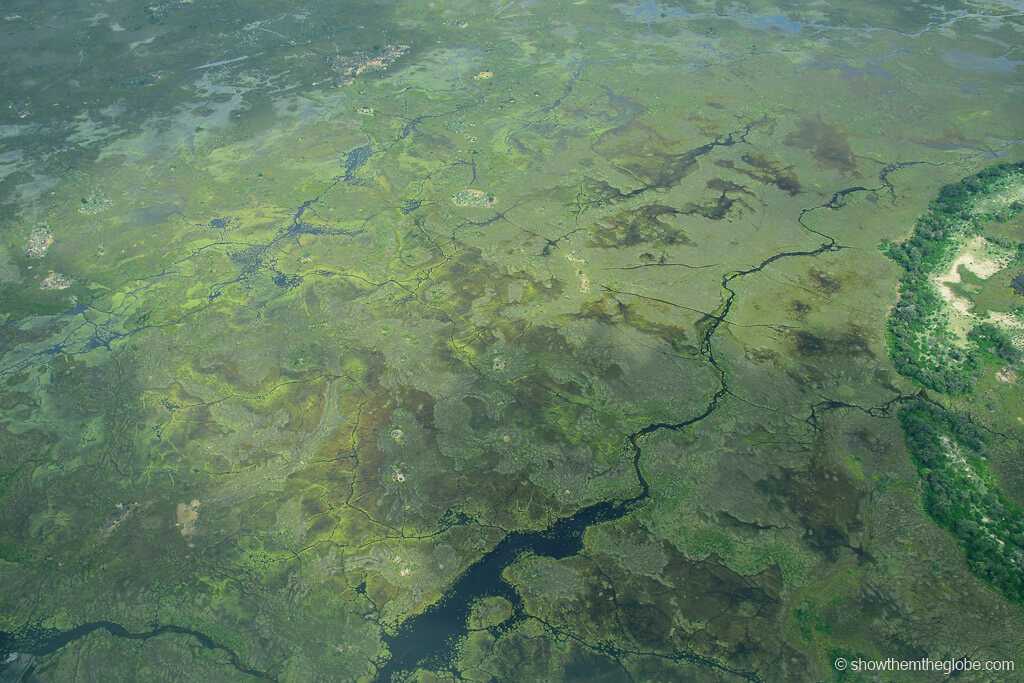 Botswana
Home to some of the world's greatest wildlife, deserts and rock art, Botswana is one of the top countries to visit in Africa. It is a country of stunning contrasts and bucket list experiences. The government practices responsible tourism and limits tourist numbers meaning Botswana continues to feel relatively undiscovered and off the beaten track.
From the Okavango Delta and its twisting waterways to the action-packed Chobe National Park, Botswana boasts the world's greatest wildlife roaming within its borders. We've seen hippo splash under our bedroom window, encountered breathtaking moments as predators stalked their prey and listened to lions roaring across the vast plains. We've flown into the Okavango Delta in a private plane and meandered through its waterways in the traditional mokoro canoe.
Then there are its deserts. The Kalahari Desert is home to the San Bushmen who, after thousands of years, continue to live in its vast expanses. The Makgadikgadi and Nxai Pans are also part of the Kalahari Desert. The Makgadikgadi Pan is the largest salt pan in the world and is even visible from space.
With rock paintings dating back to 1300 AD, the UNESCO World Heritage-listed rock art of Tsodilo Hills is another Botswana gem.
Botswana is an amazing destination and exploring its stunning sights is an experience that will never be forgotten!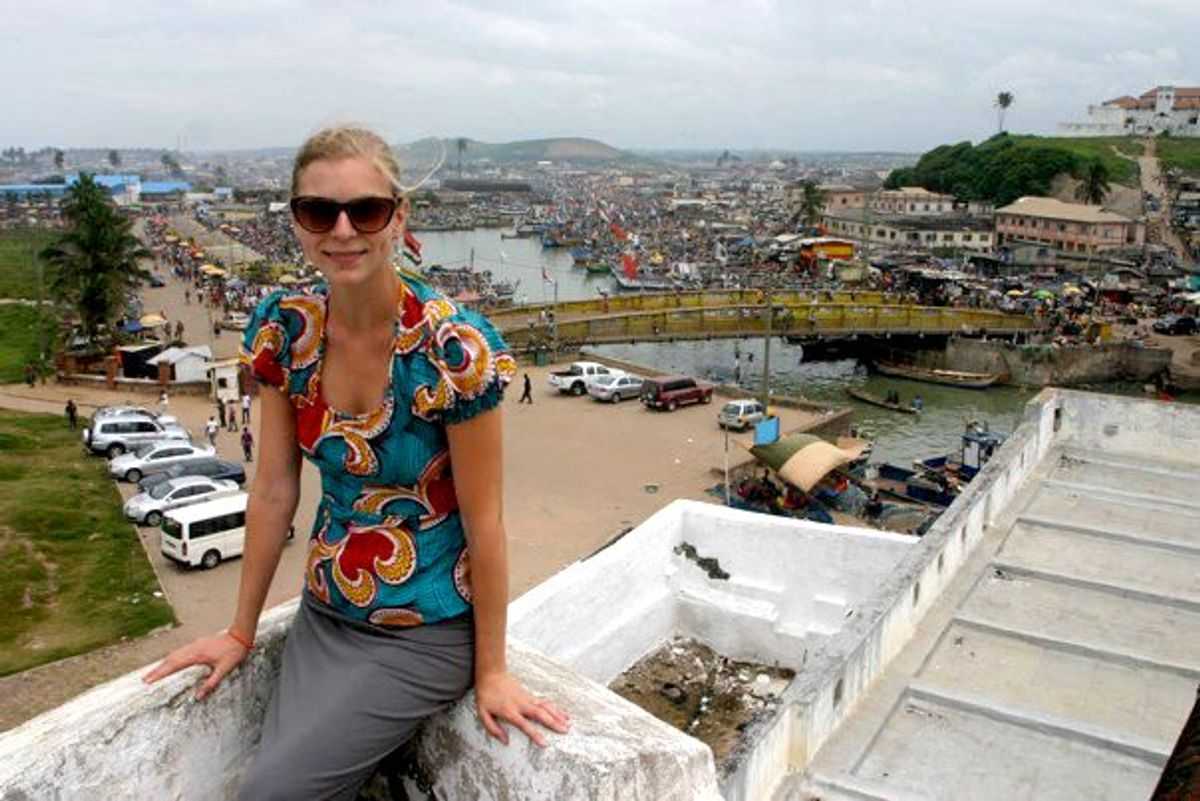 Ghana
Catherine Ryan Gregory – To & Fro Fam
When I was in graduate school, I traveled to Ghana—and then loved it so much that I spent more than six months there over the course of several trips. Ghana is sometimes called "Africa for beginners" because it's one of the easier places to navigate in Africa. Roughly 80 languages are spoken in Ghana, but most people speak English, which makes traveling around easier for visitors.
In addition to the language, I have found Ghanaians to be shockingly friendly and helpful. For example, one time I was looking for the tro tro station (vans people use for public transportation). Instead of just pointing me in the right direction, the stranger I stopped walked me within a stone's throw of the tro tro stop to make sure I got to the right place.
Accra, Ghana's capital, is a sprawling city filled with unique neighborhoods, delicious food and unbeatable shopping. You'll definitely want to see the highlights in your guide book, but consider more off-the-beaten-path activities, too. I had a wonderful time watching a professional soccer game as well as a neighborhood football match, where I was the only out-of-towner.
You'll also want to explore Ghana beyond Accra. The lush Volta Region is home to the country's richest outdoor activities, including exploring the Volta River by boat and visiting a monkey sanctuary. The slave castles in and around Cape Coast are heartbreaking but absolutely must-see destinations to confront our world's past. And out-of-the-way Tamale, in northern Ghana, is arid and shares cultural touchstones with Arab Africa.
Whether you stay for just a few days or for months like I did, Ghana is an unforgettable place. You'll make friends wherever you go and memories to last forever.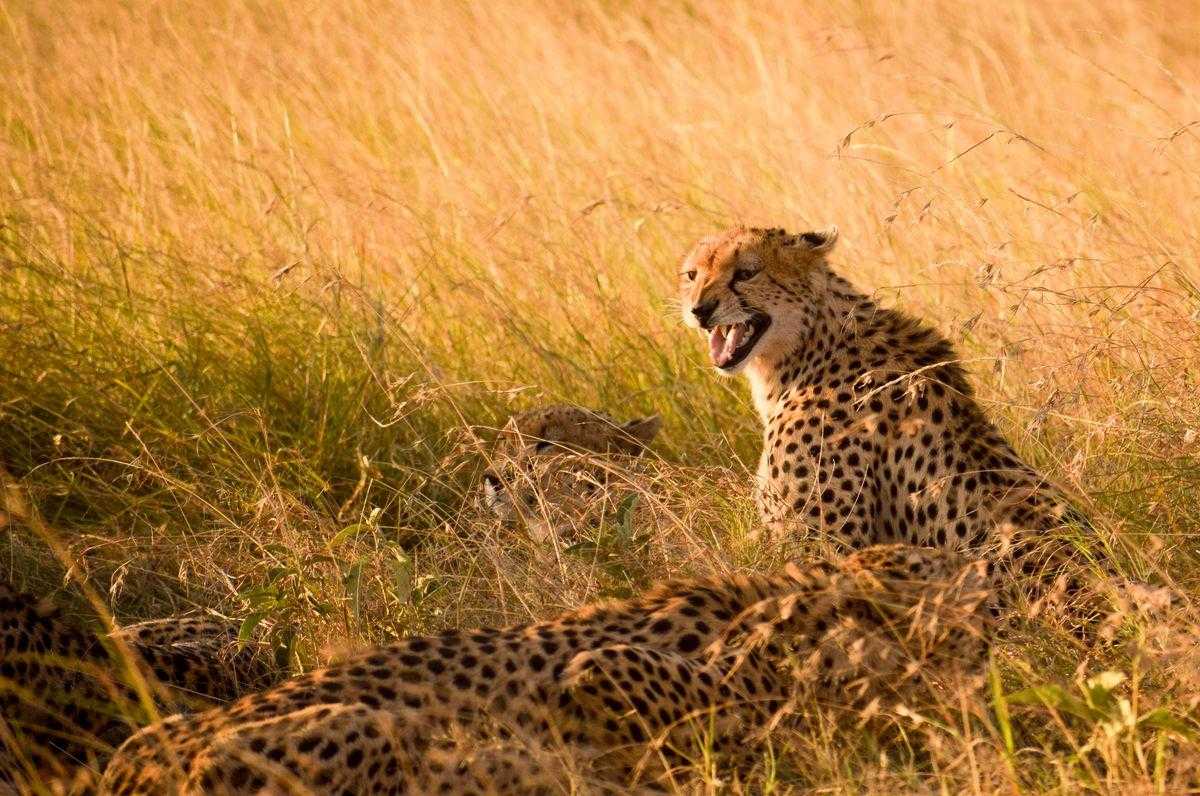 Kenya
Madhurima Chakraborty – Orange Wayfarer
It is always the little things that make a destination leave an indelible mark in my tiny atlas. Kenya, an East African country with important national parks like the Masai Mara, stole my heart with its sunsets and warm kind people.
I remember the mellow evenings we would walk into a mall in search of food. Street food with local style was scarce and I did not know where to find local delicacies, so we would heavily depend on pizza. Our tour guide understood our plight, and the next day during a long road trip to the Mara National reserve he offered to share his meal of Nyama Choma with us. There are countless other little acts like this that followed. A streetside egg seller, despite communicating with us through body language, welcomed us with one extra piece of boiled egg! The lady at the grocery shop helped us pick up the fresh warm bread. All these heartwarming memories reminded me of the movie "Out of Africa".
Beyond a common connecting point with incredibly kind humans, Kenya showcased the most beautiful sunsets of my lifetime. Imagine this: a cheetah family of six sitting as the sun sets, with the last rays of the sun glistening softly on their warm yellow fur. The entire set up looked ethereal.
There is a good reason why I often say, "I want to die in Africa".